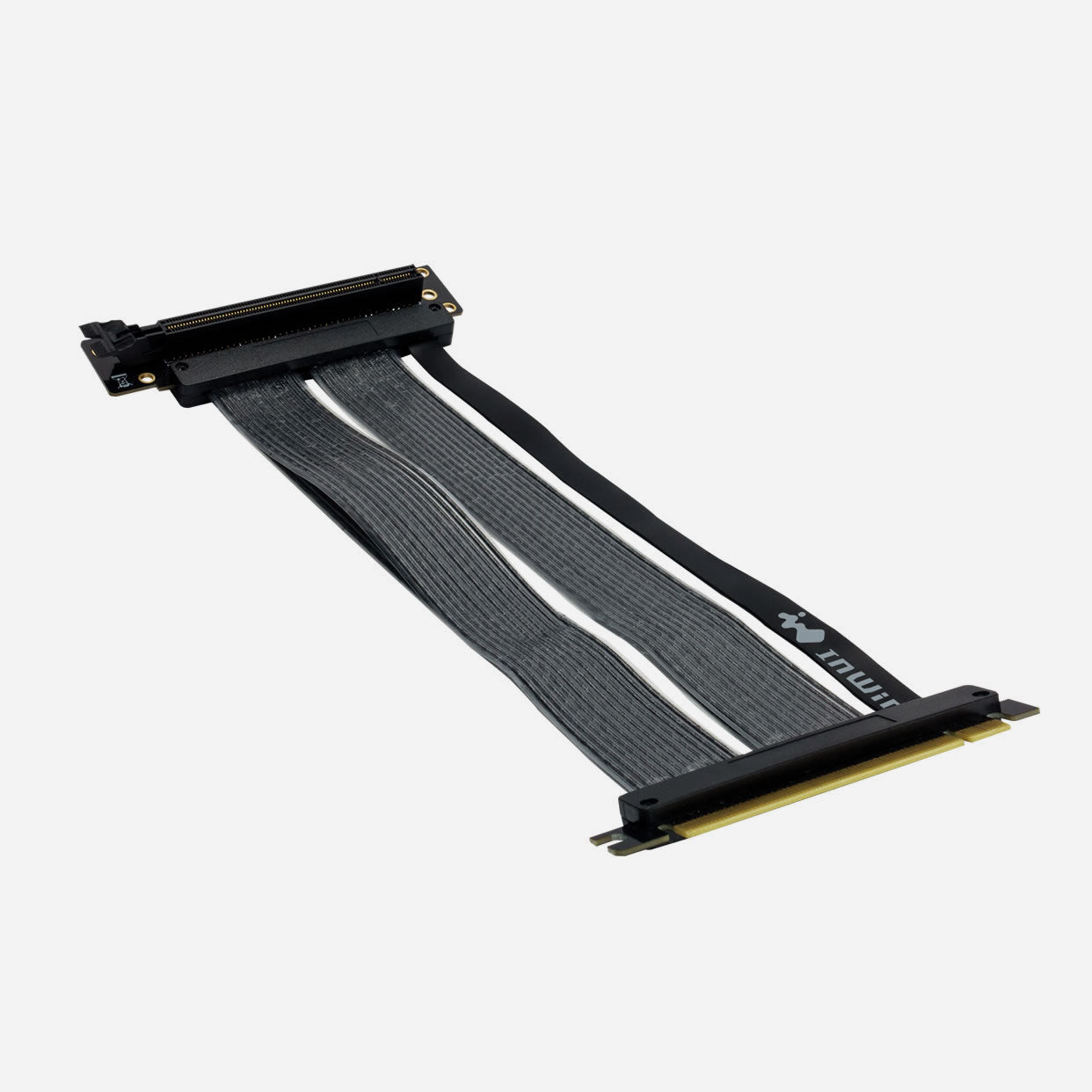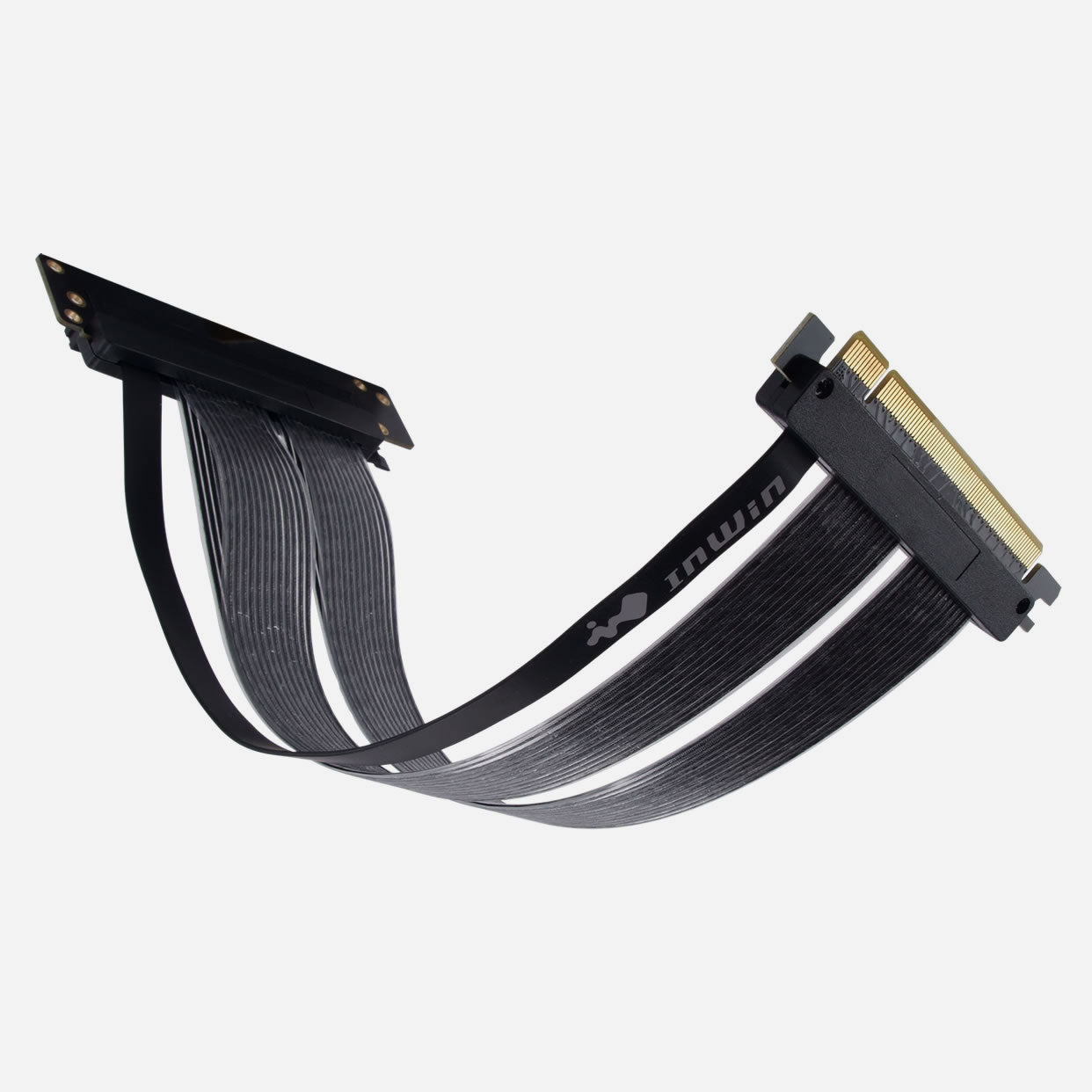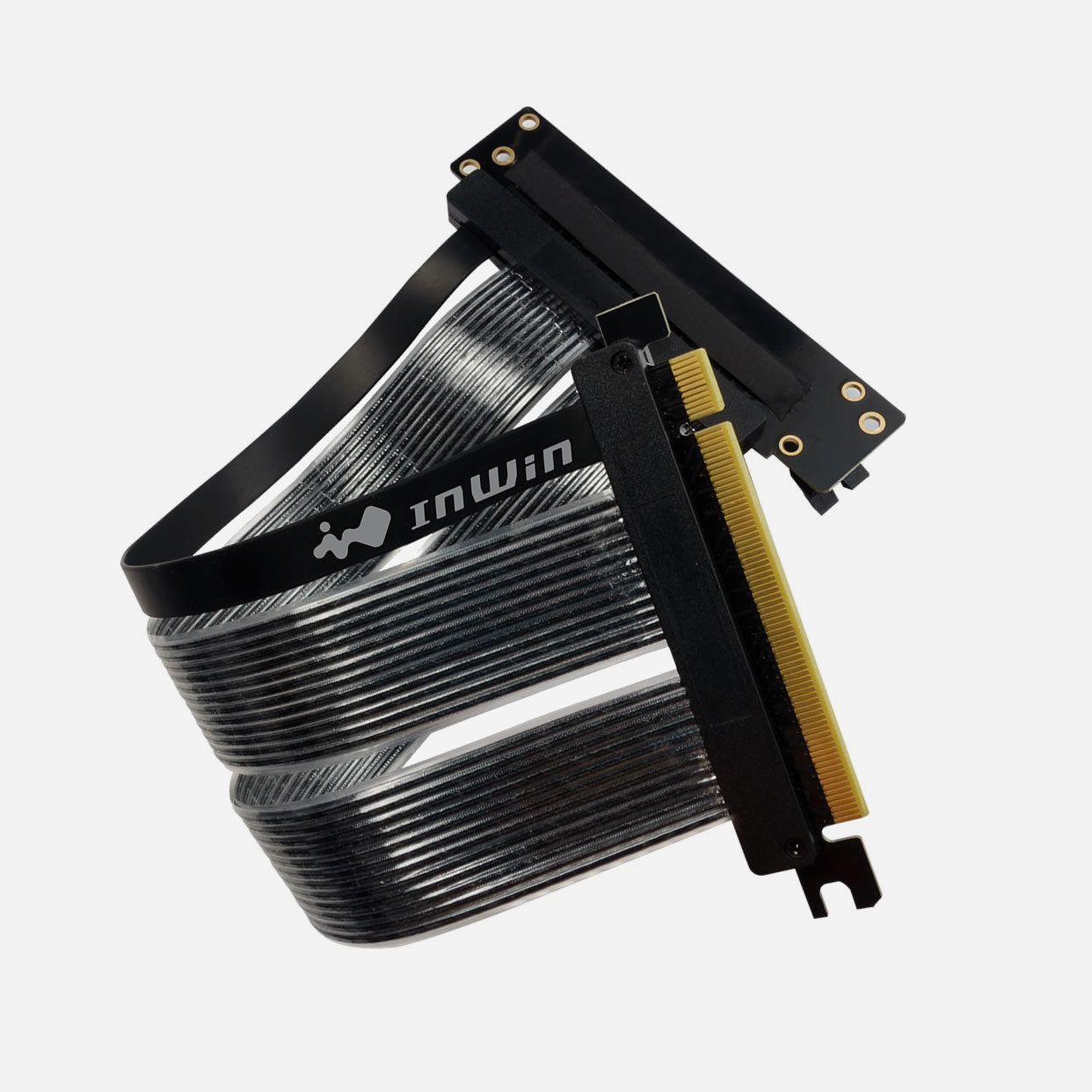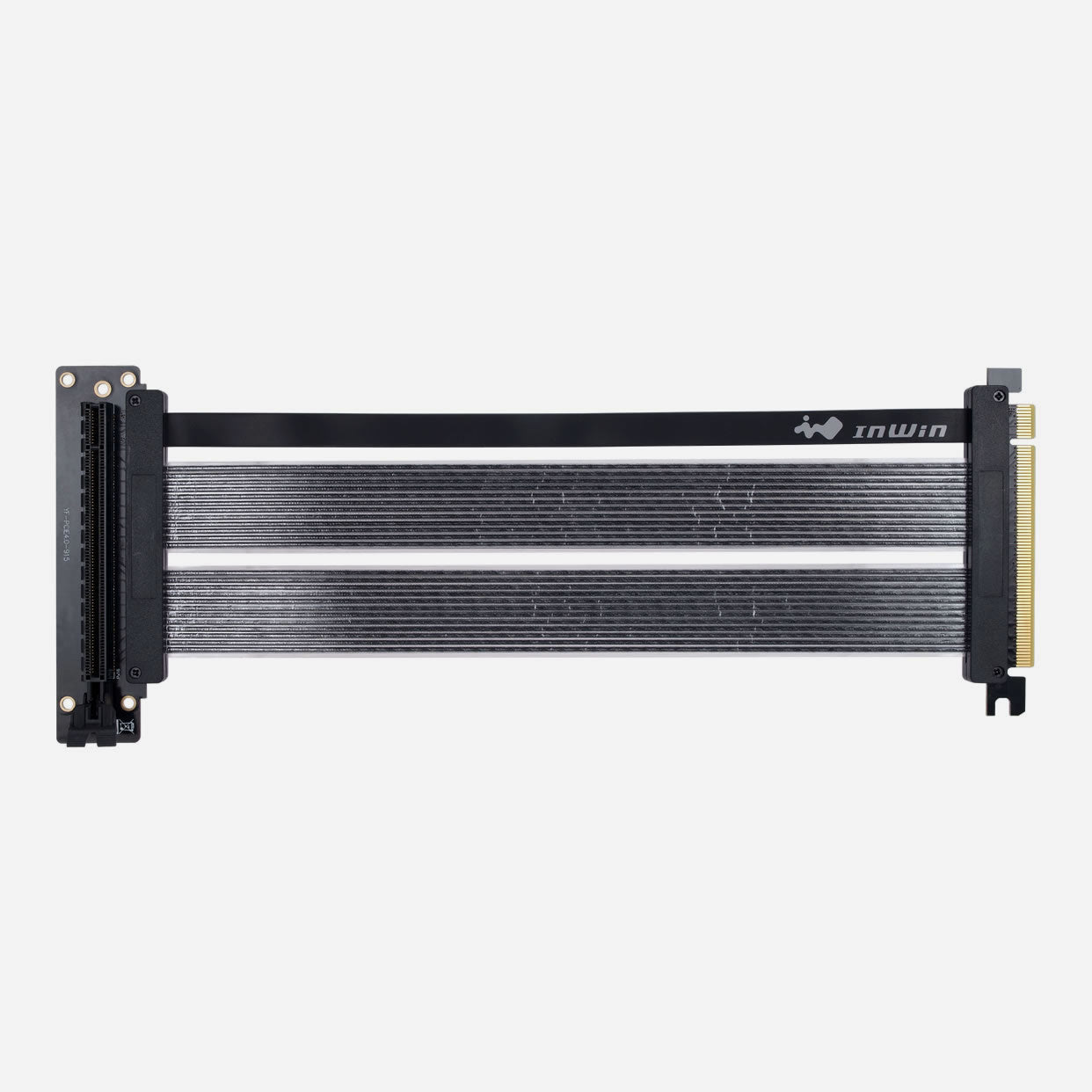 InWin PCI-E Riser Cable 4.0
Showcase your graphics card in all its glory with the vertical PCI-E slots and InWin PCI-E Riser Cable. PCI-E 4.0 provides double the bandwidth of PCI-E 3.0!
Specs
Model
PCI-E Riser Cable 4.0
Model Number
IW-PCIE4-25
Interface
16 x PCI-E 4.0
90 Degree Right Angle Riser Adapter Card
Cable Length
250 mm
Materials
PCB, FR4, Polyethylene(PE), Copper Alloy
Temperature Range (°C)
-20 ~ 80 °C
Net Weight
180 g / 0.39 lbs
Gross Weight
210 g / 0.46 lbs
* Our products comply with RoHS regulation.
* Specifications may vary based on different regions.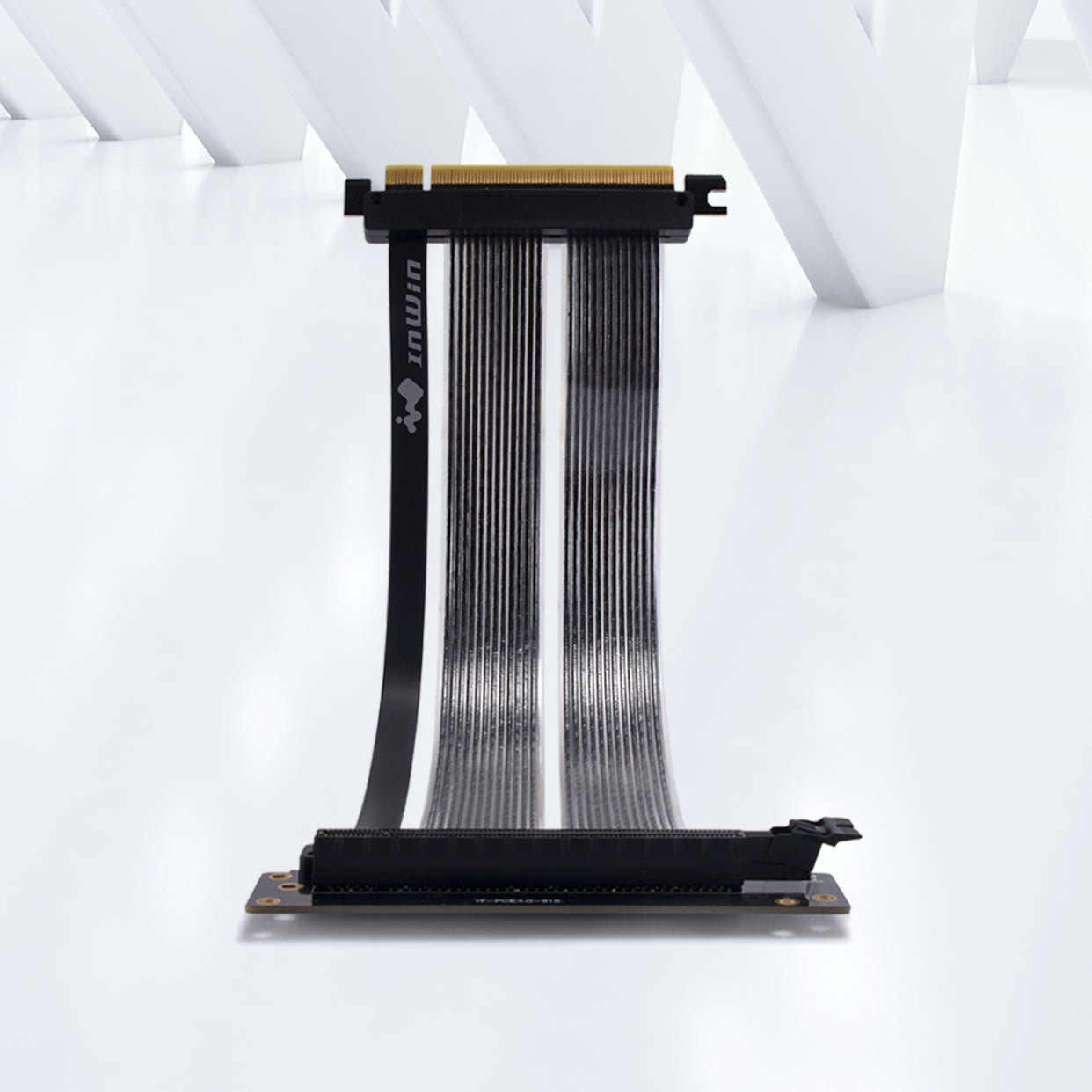 InWin 4.0 Riser Cable is fully compatible with Intel and AMD motherboards. It supports transfer rates of 16 GT/s and has a bandwidth of 32 GB/s.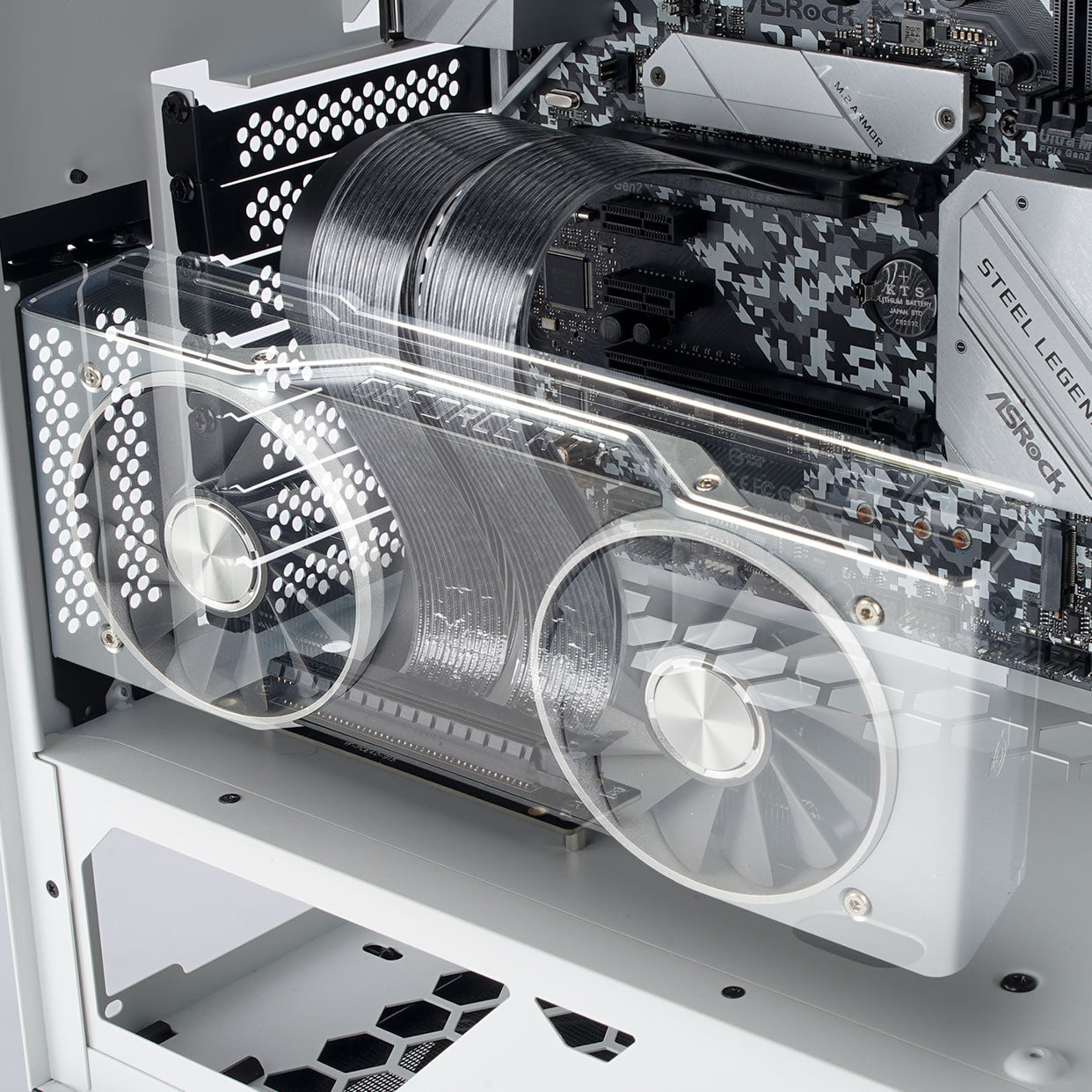 Connect your graphics card vertically to the motherboard for all to admire!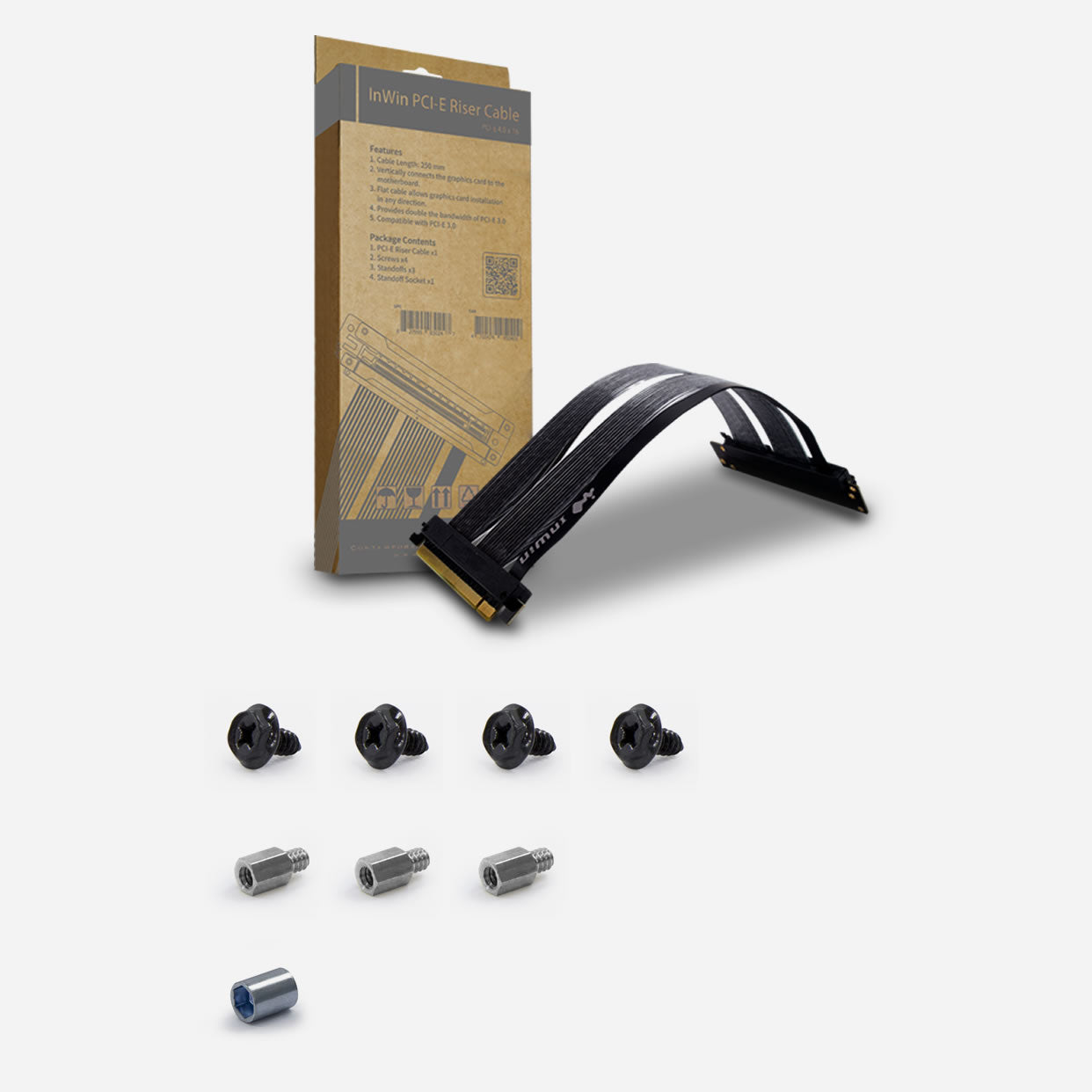 Components
PCI-E Riser Cable x 1
Screws x 4
Standoffs x 3
Standoff Setter x 1
QR Code Card x 1