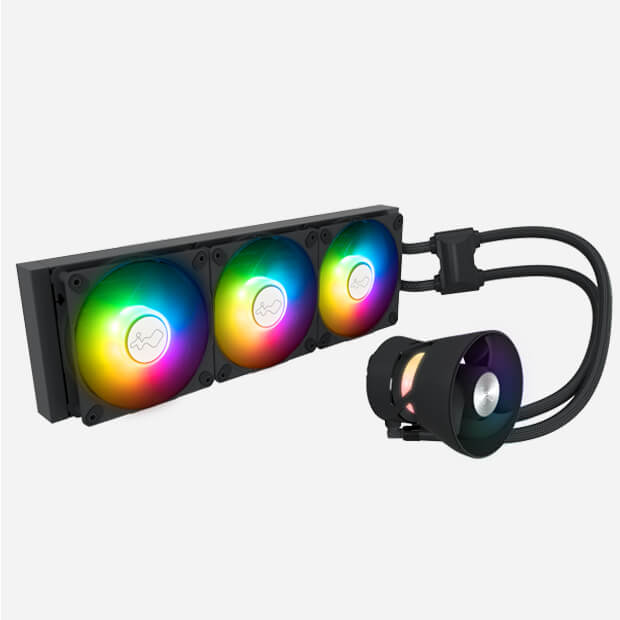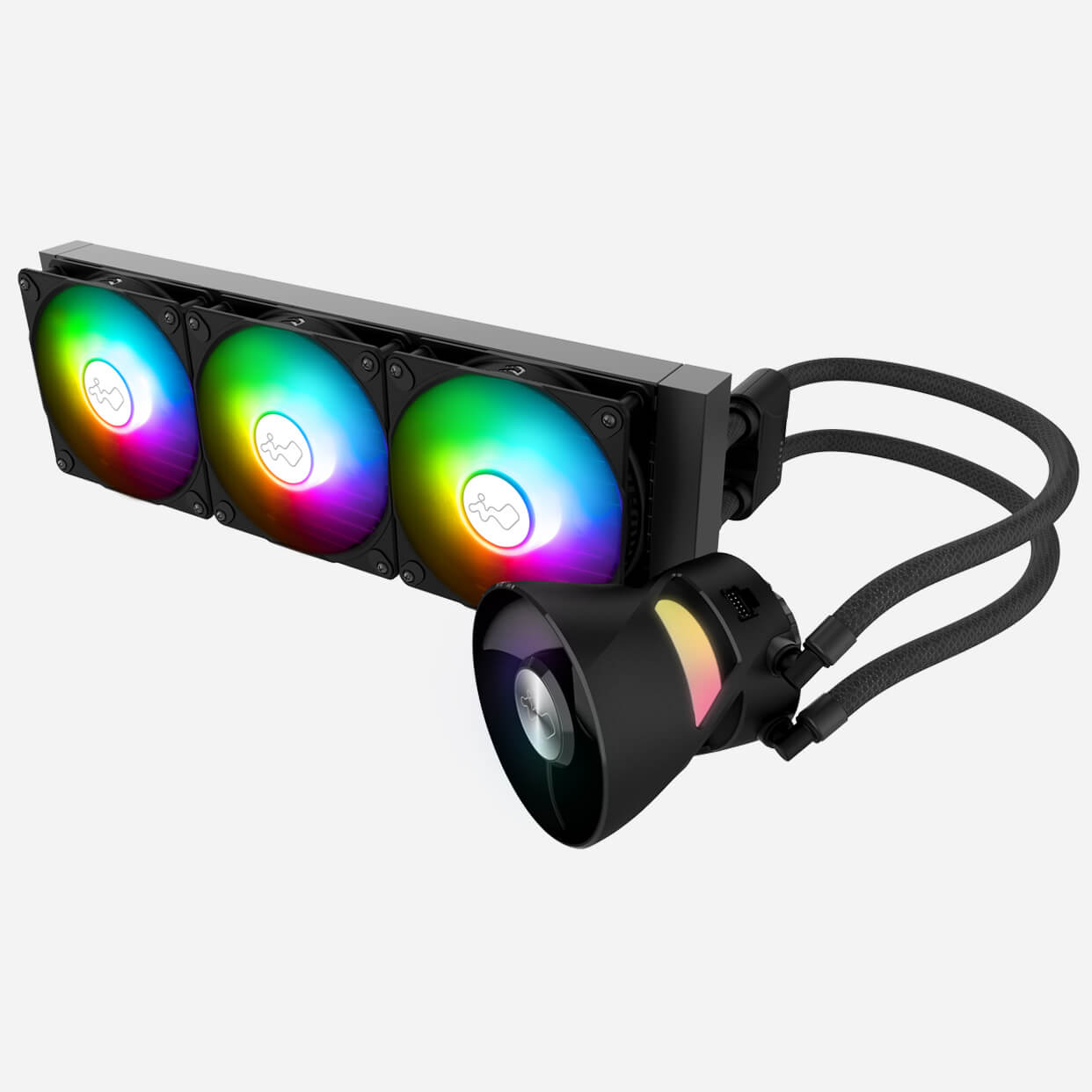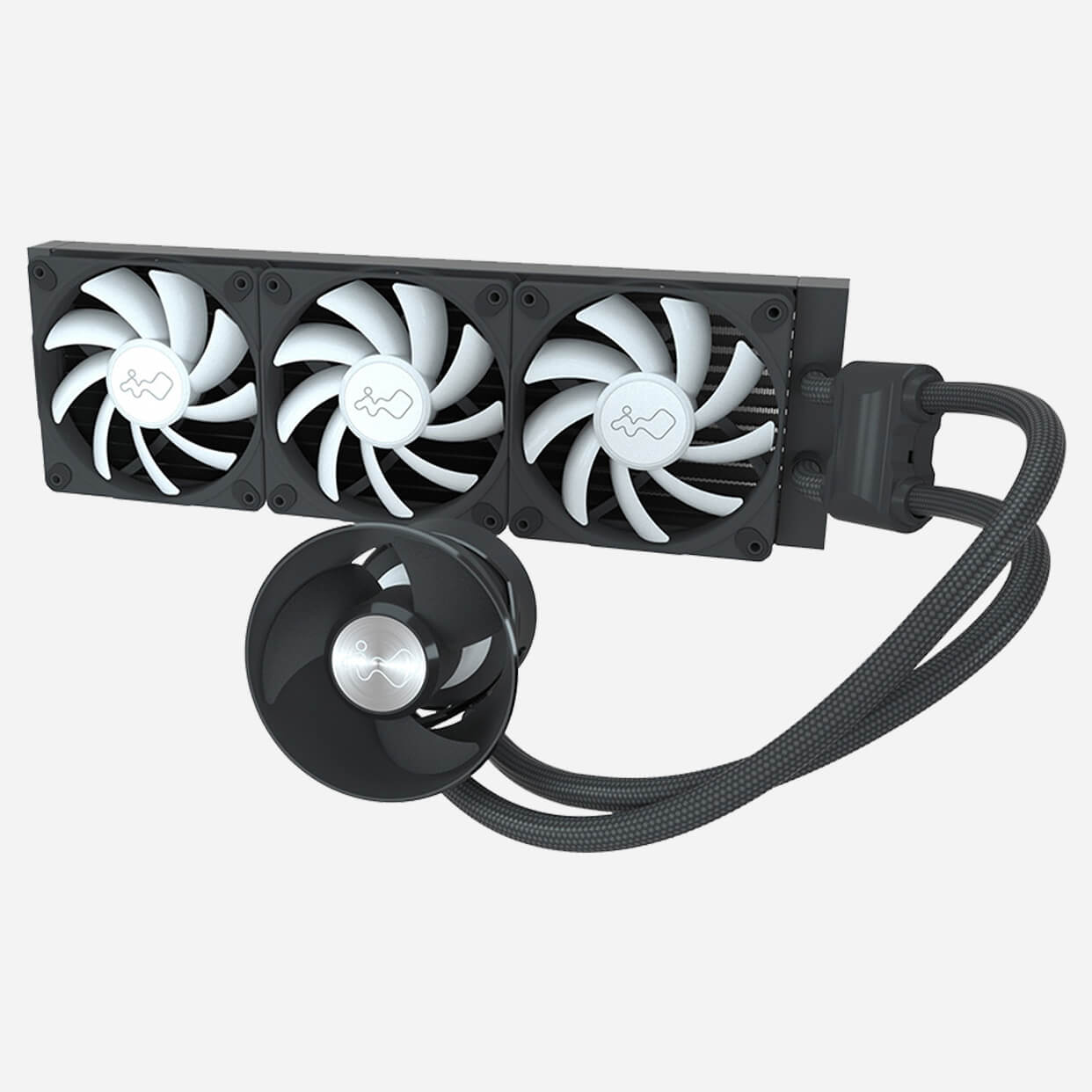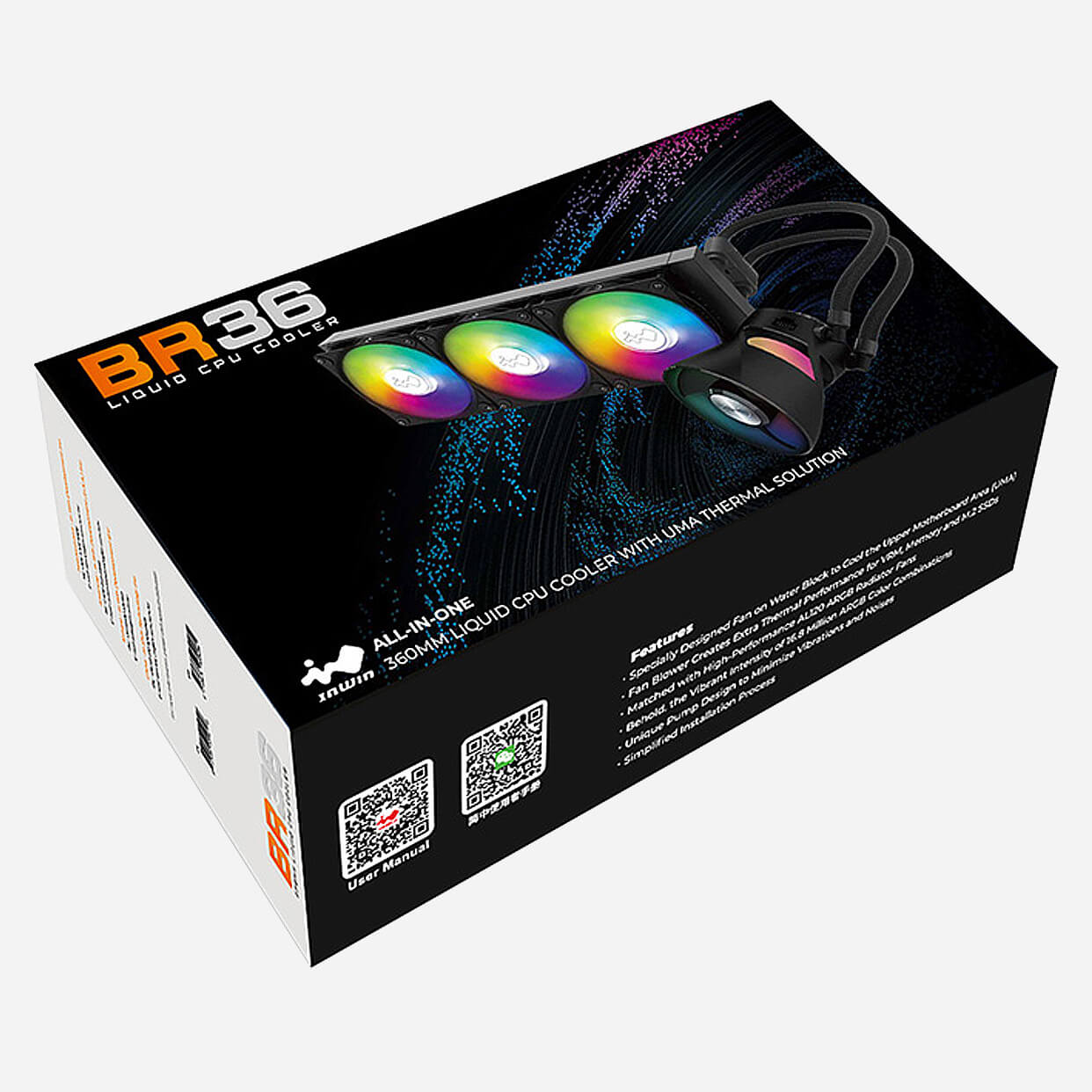 BR36
Introducing the new BR Series Liquid CPU & UMA (Upper Motherboard Area) Cooler for gamers, designers and users that desire optimal thermal performance.
Specs
Model
BR36
Model Number
IW-LC-BR36
CPU Socket Support
Intel® LGA 1200/ 2066/ 2011-V3/ 2011/ 1366/ 1156/ 1155/ 1151/ 1150
AMD® AM5/ AM4/ AM3+/ AM3/ AM2+/ AM2/ FM2+/ FM2/ FM1/ TR4
Radiator
Dimensions
(L x W x H)
397 x 120 x 27 mm
15.6 x 4.7 x 1.1"
Material
Aluminium
Tube Length
450 mm
Tube Material
Rubber with Nylon Braided Sleeve
Water Block
Dimensions
(L x W x H)
100 x 75 x 100 mm
3.9 x 2.9 x 3.9"
Materials
Copper, Plastic
Fan Speed Mode
PWM 400 - 2500 +/- 10% RPM
Fan Airflow
26.93 CFM (Max.)
Fan Air Pressure
2.28 mm / H2O
Fan Bearing Type
Long Lifespan Sleeve Bearing
Pump
Dimensions
(L x W x H)
65 x 50 x 31 mm
2.6 x 2.0 x 1.2"
Materials
PPS, GF
Pump Speed
5200 RPM +/- 10%
Fan
Model
Luna Series AL120
Quantity Included
3 PCS
Dimensions
(L x W x H)
120 x 120 x 25 mm
4.7 x 4.7 x 1.0"
Speed Mode
PWM 600 - 1800 +/- 10% RPM
Noise Level
35.5 dBA (Max.)
Airflow
82.96 CFM (Max)
Air Pressure
2.31 mm / H2O
Connectors
4-Pin (12V, PWM), 3-Pin (5V, ARGB)
Rated Voltage
DC 12V
Bearing Type
Long Lifespan Sleeve Bearing
Package Contents
InWin BR series 360mm CPU Liquid Cooler x 1
InWin AL120 Addressable Fan x 3
ARGB One-Click Controller
Fan and Radiator Mounting Screws Pack
Mounting Kit for CPU Sockets
Cable Pack
Package Dimension
(L x W x H)
459 x 244 x 136 mm
18.1 x 9.6 x 5.3"
Net Weight
1.1 kg / 2.2 lb
Gross Weight
2.5 kg / 5.5 lb
Warranty
3 Years
* InWin's products comply with RoHS regulation.
* Specifications may vary based on different regions.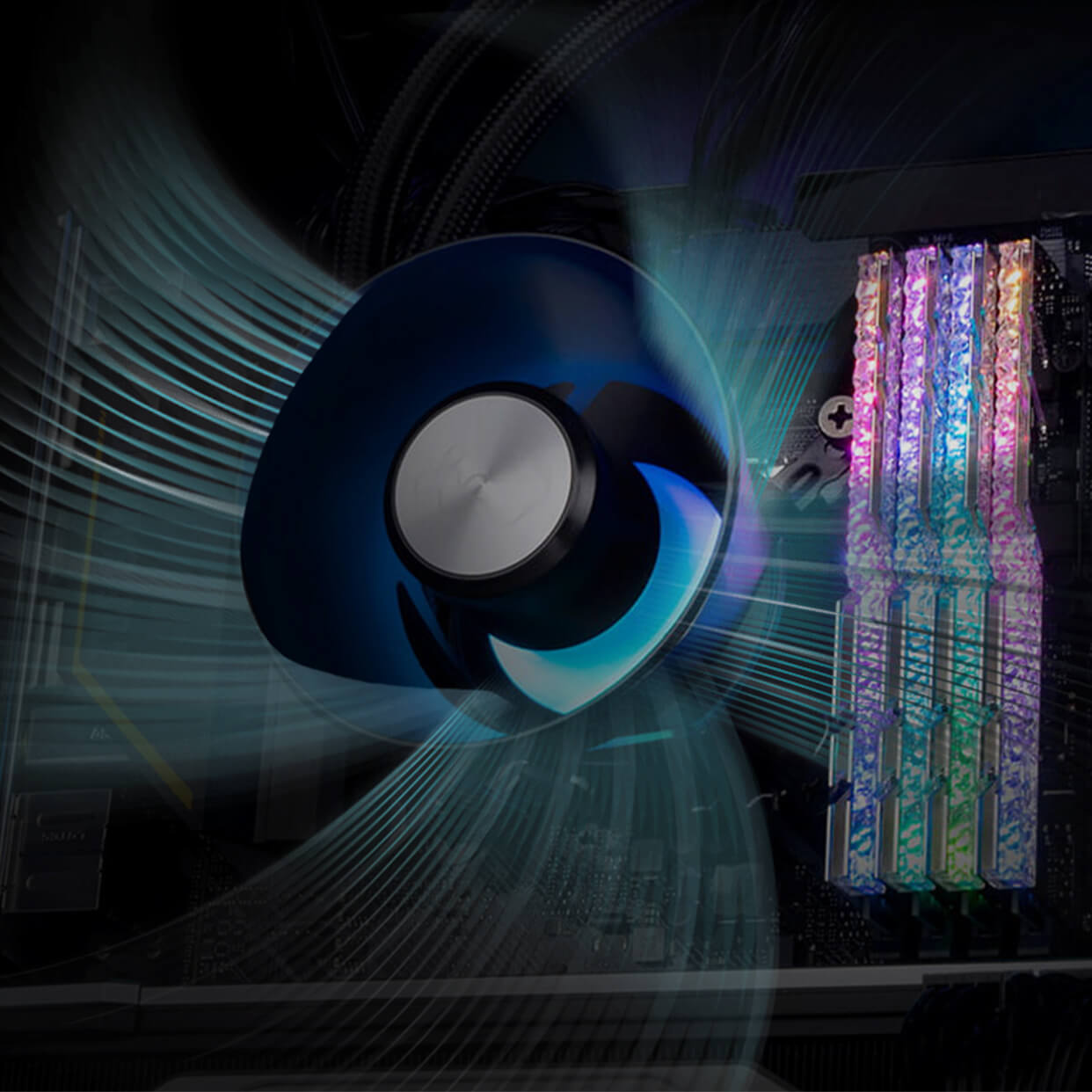 This Rad is Extra Cool!
The fan on the water block creates extra cooling for the UMA (Upper Motherboard Area), allowing your system stay cool even under higher loads. Cooling like never before experienced.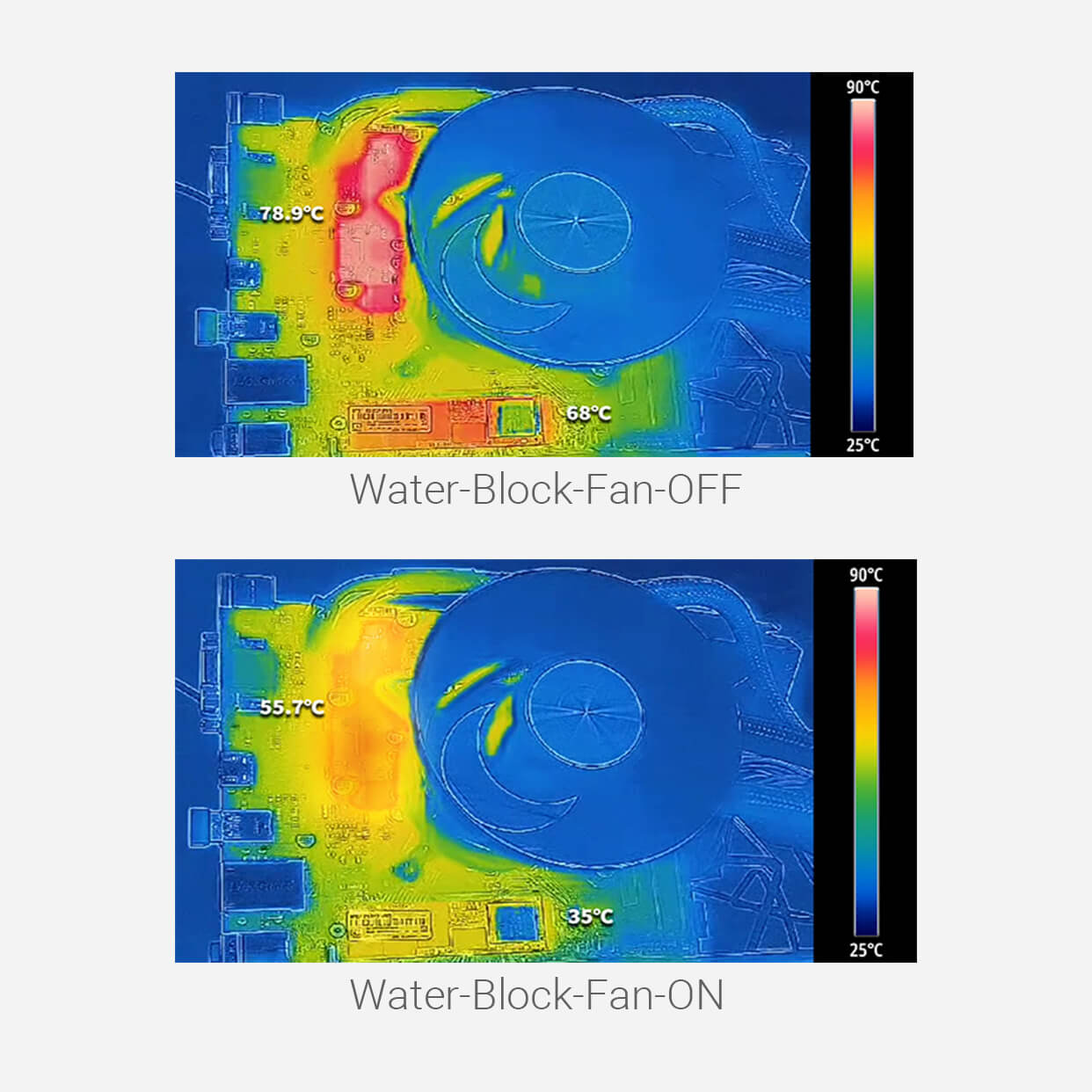 Consider Heat, Defeated!
As much as 35% of VRM, M.2 and RAM heat are reduced by the fan blower. Feel free to confidently release the full power of your CPU and system, which will extend the lifespan of your hardware in the long run.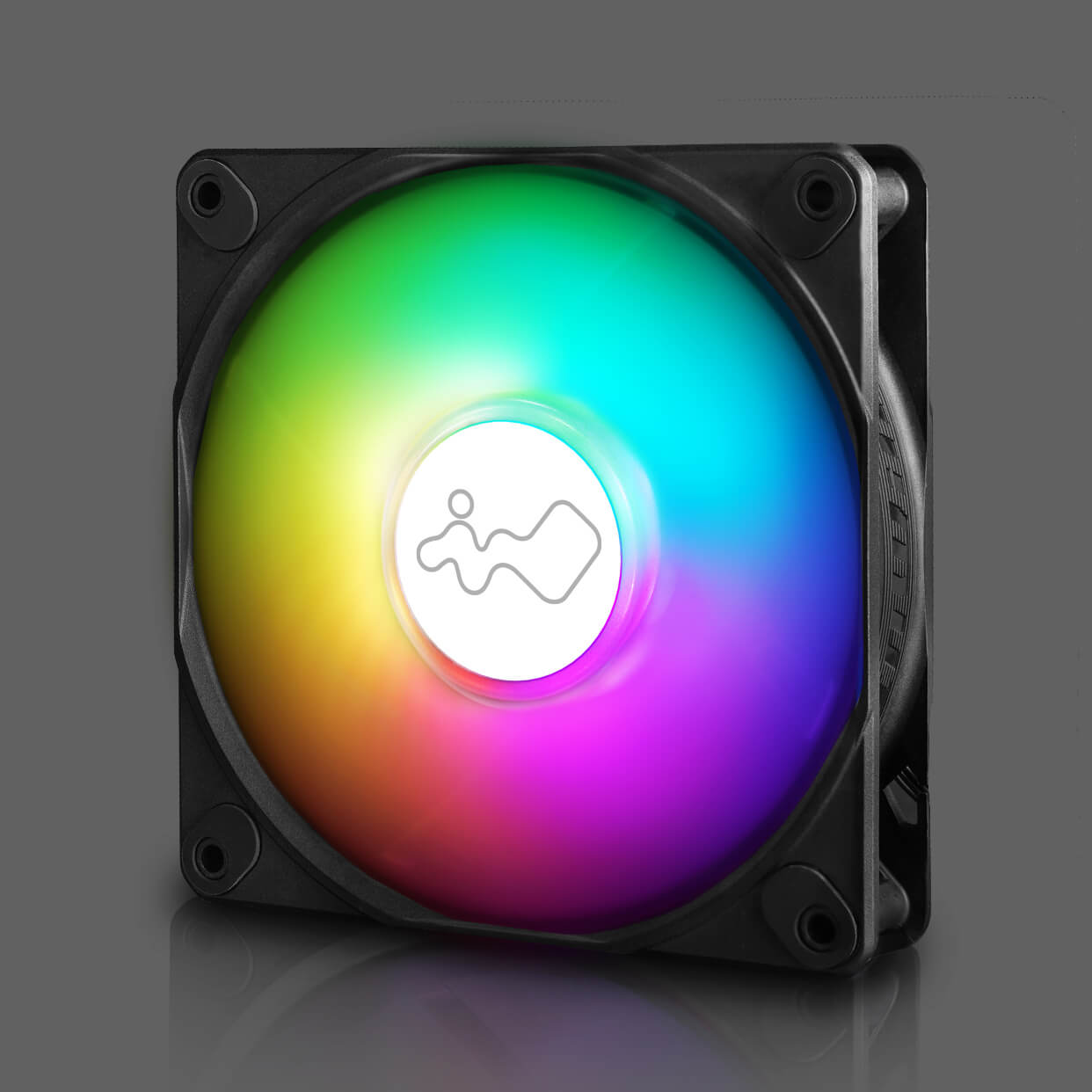 Cooled by Moonlight
The excellent airflow and air pressure of Luna AL120 fans enhanced the cooling performance for the BR Series. Experience cooling from a Luna-lit radiator!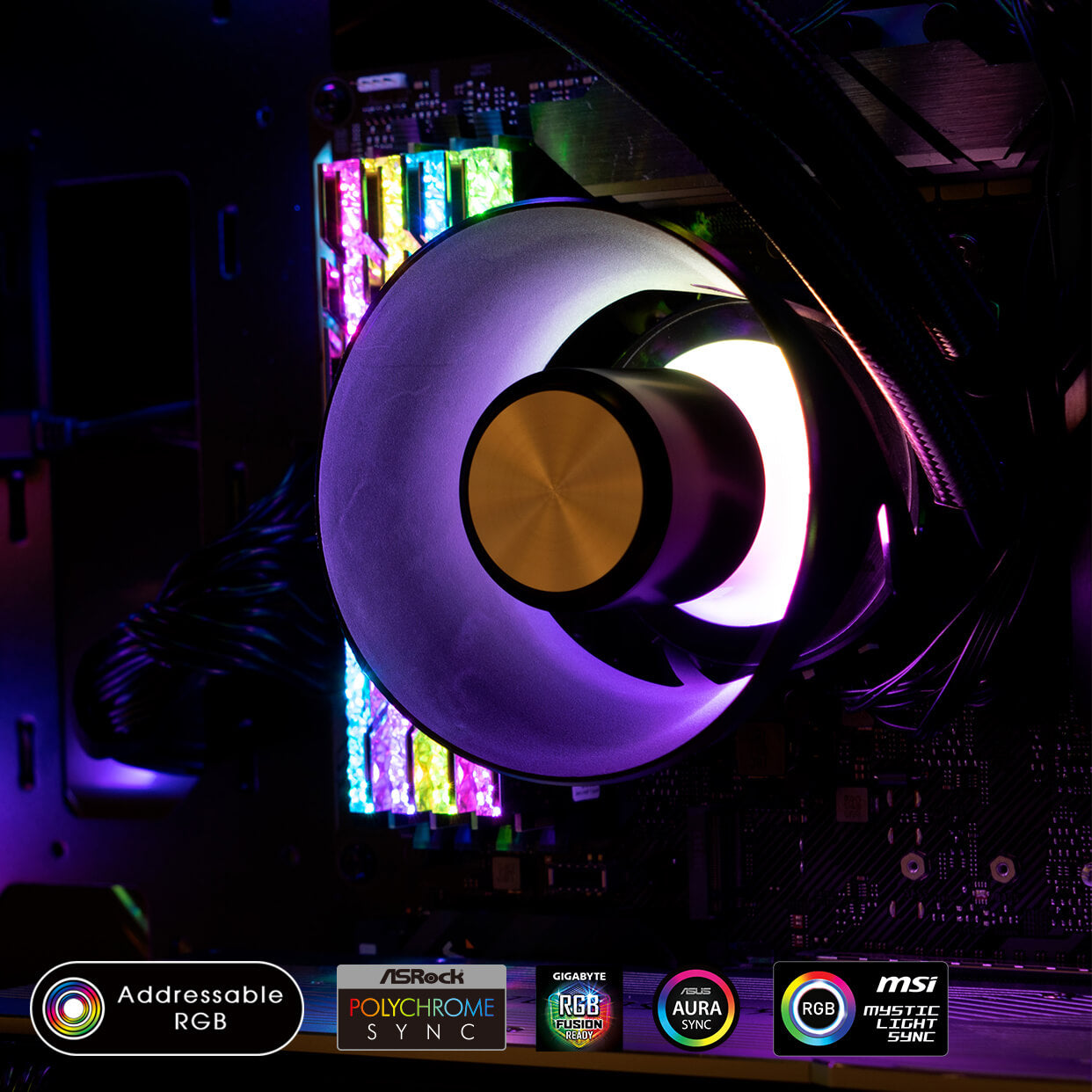 Of Course There's ARGB!
What's cooler than ARGB fans that does excessive cooling? NOTHING!!! ARGB all the things!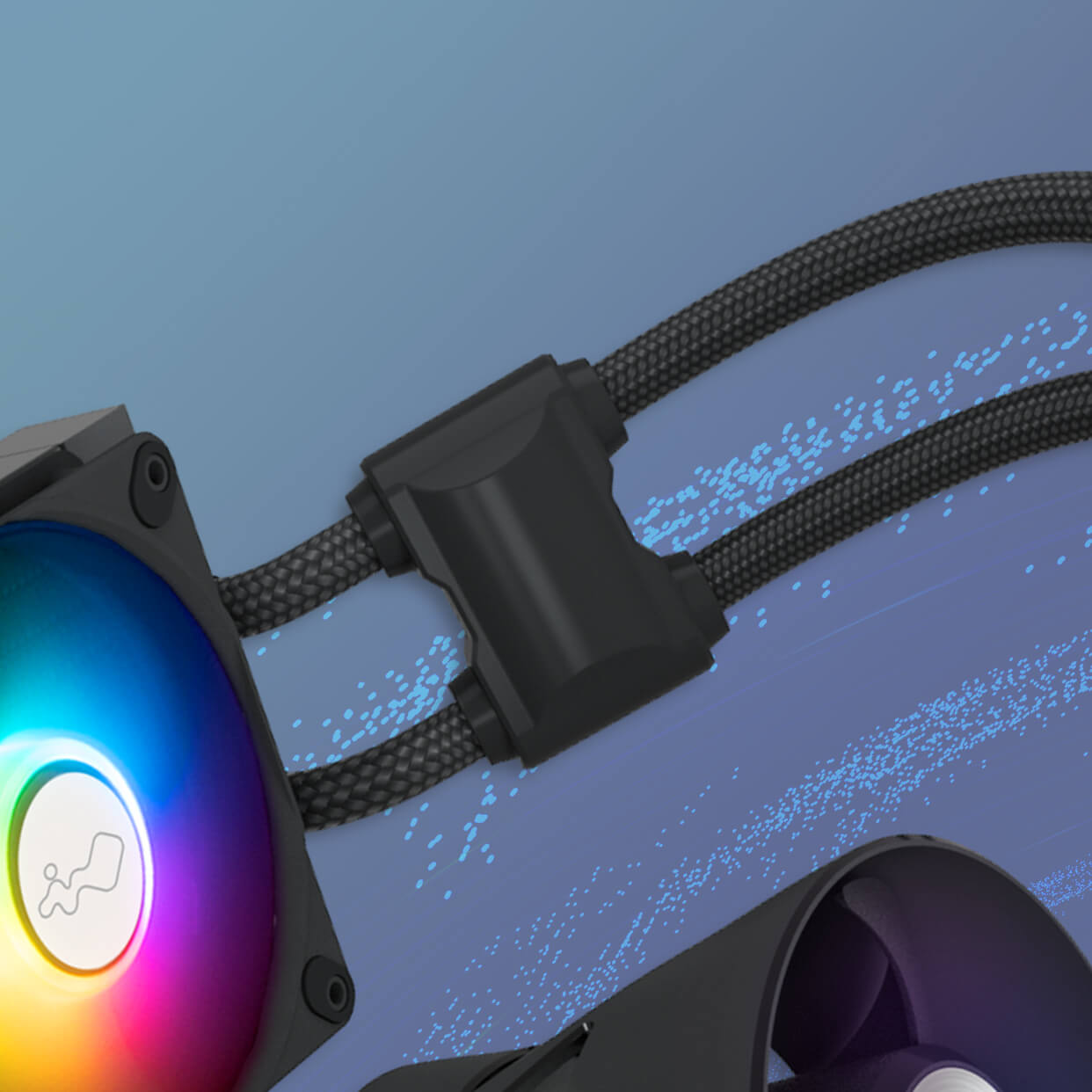 Unique Pump Design
Minimal vibrations and noise pollution are what we all want. The separate pump design reduces this issue.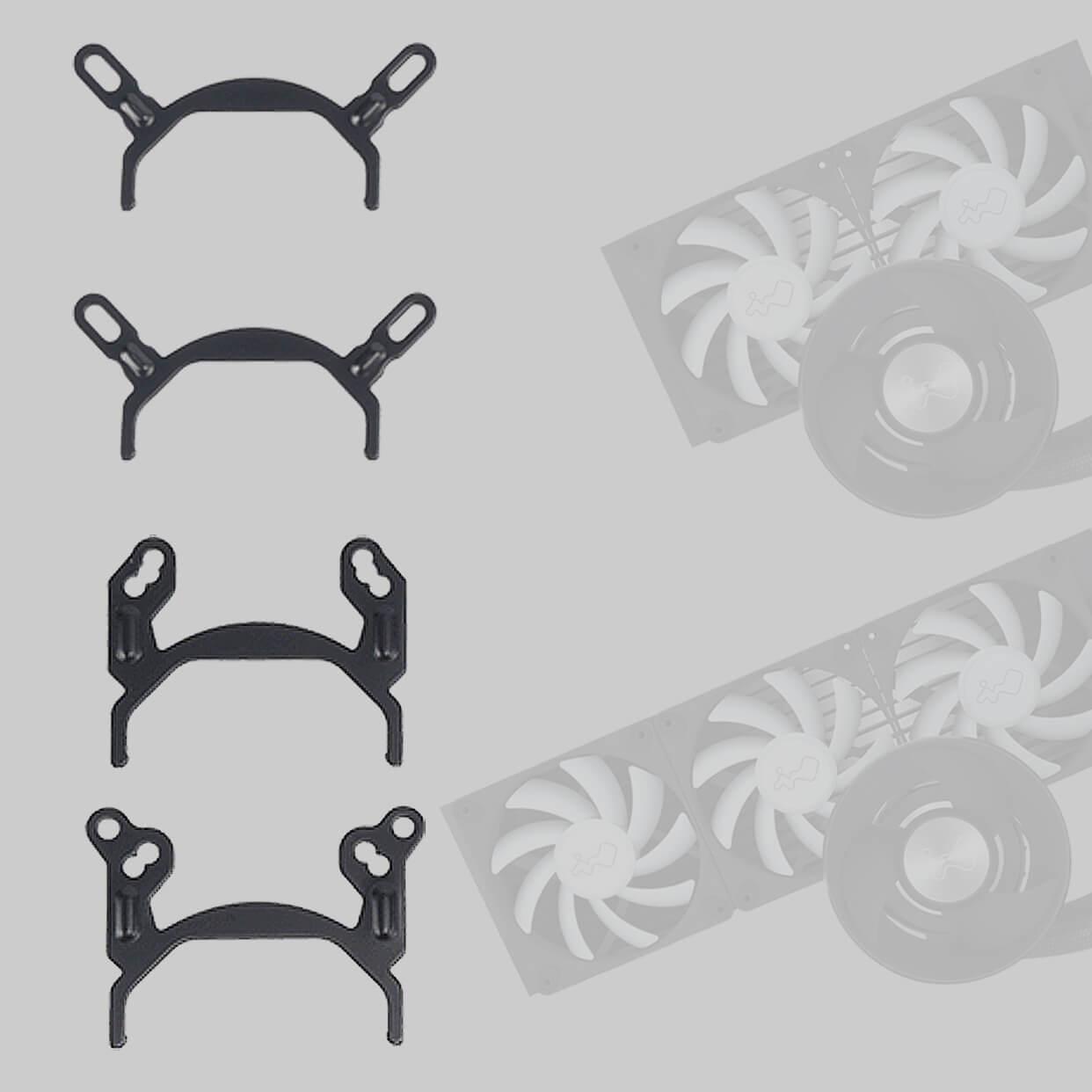 Effortless Installation
The user-friendly tools are specially designed for easy installation.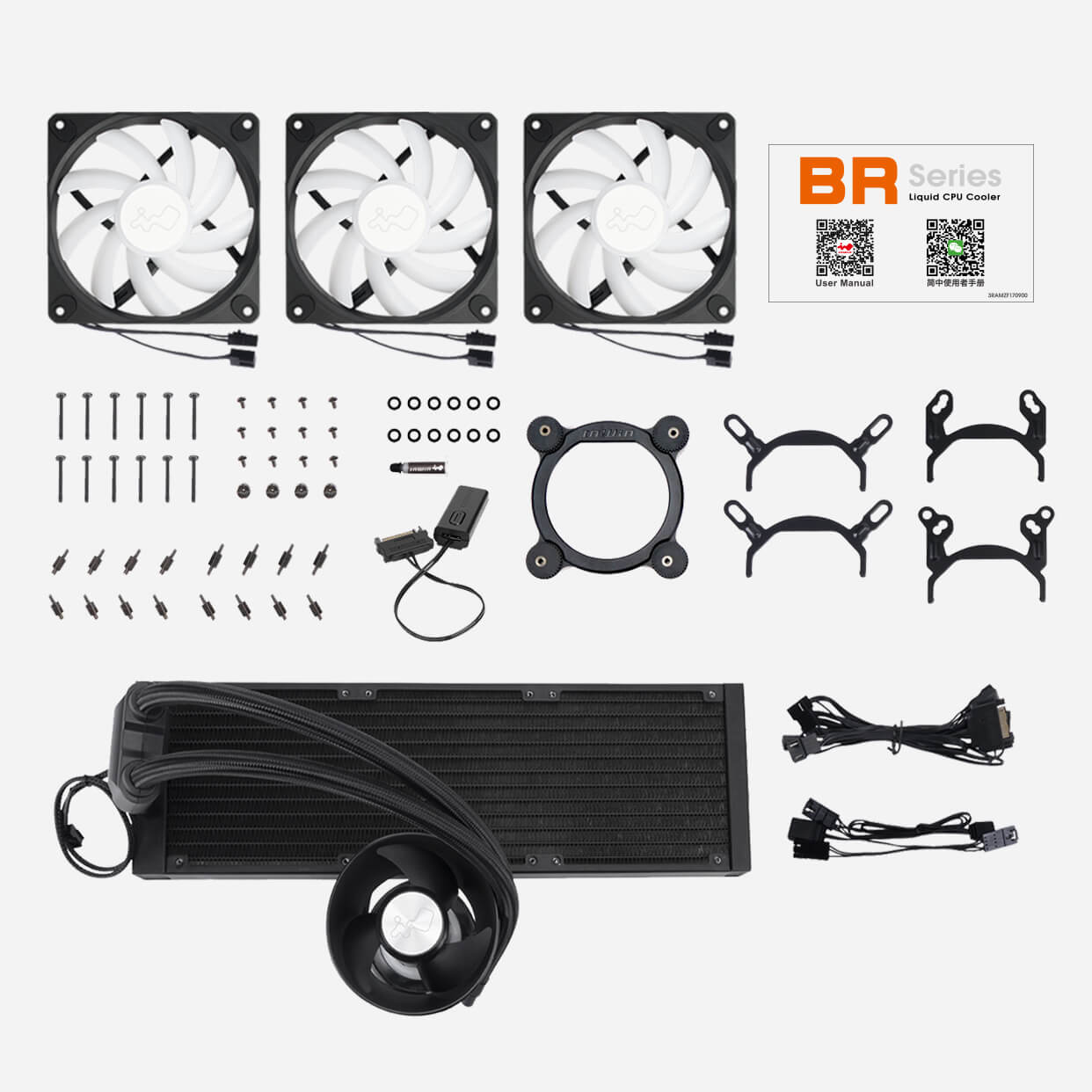 Components
BR36 CPU Liquid Cooler x 1
Luna AL120 Addressable Fans x 3
QR Code Card x 1
ARGB One-Click Controller Ver. 1.1
Accessories Bag x 1
Download
Become a Fan of InWin's Case Fans!
InWin's case fans are both aesthetically pleasing and practical. There are different series of case fans that meet different user requirements. Some of InWin's fans are daisy-chainable and some are not. So, take a look and check out which InWin fans match your needs
Non-Modular Cable
4 Pin (PWM, 12V), 3 Pin (ARGB, 5V)

Sirius Loop

Jupiter Series

Sirius Pure

Luna AL120

Mercury AM120S

Sirius Extreme

Sirius Extreme Pure

Neptune AN Series

Neptune DN Series

Neptune DN PRO Series

Modular ARGB Type 1
6-Pin Modular (PWM + ARGB)

Aurora

EGO

Modular ARGB Type 2
6-Pin Modular (PWM + ARGB)

Crown Series

Saturn Series

Modular RGB
8-Pin Modular (PWM + RGB)

Polaris RGB Series

Polaris AluminumRGB Series
InWin's Fans Compatibility Note:
1. Do not chain up your fans with other fans in with different cables types.
2. ARGB fans and RGB fans are not compatible with each other.