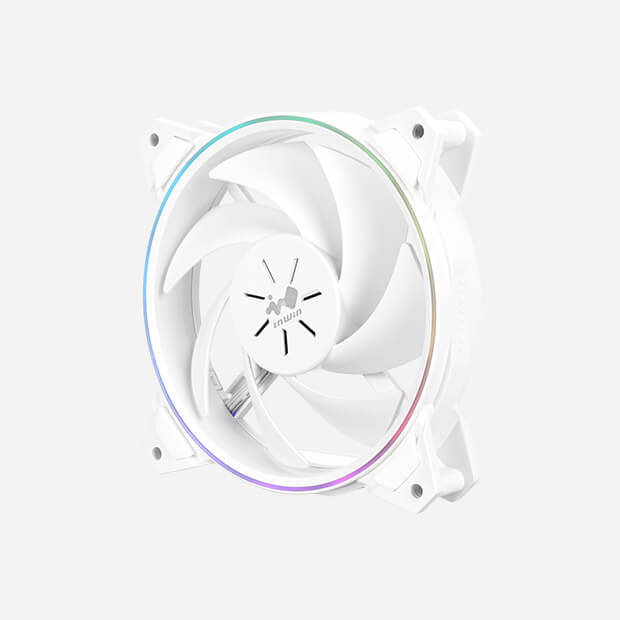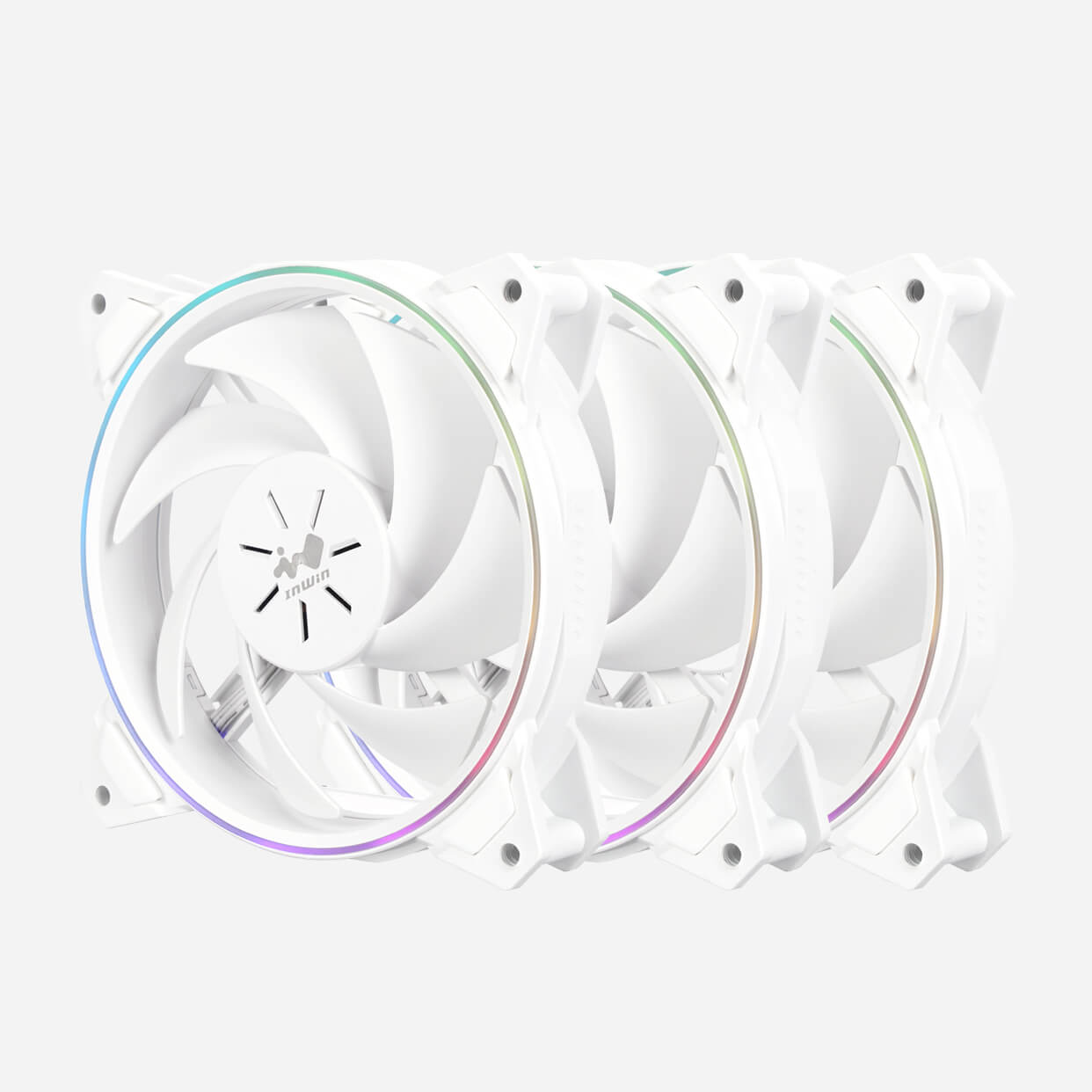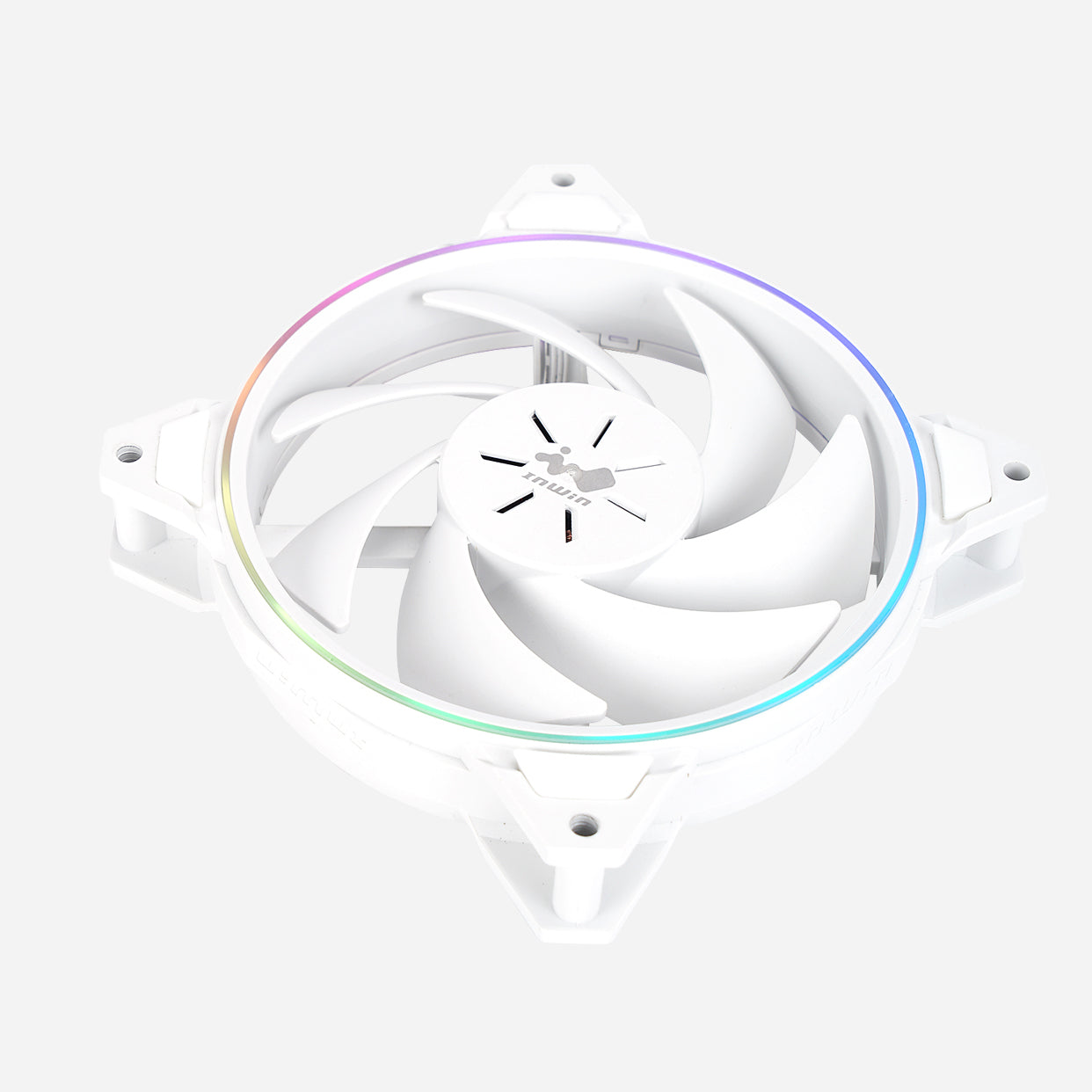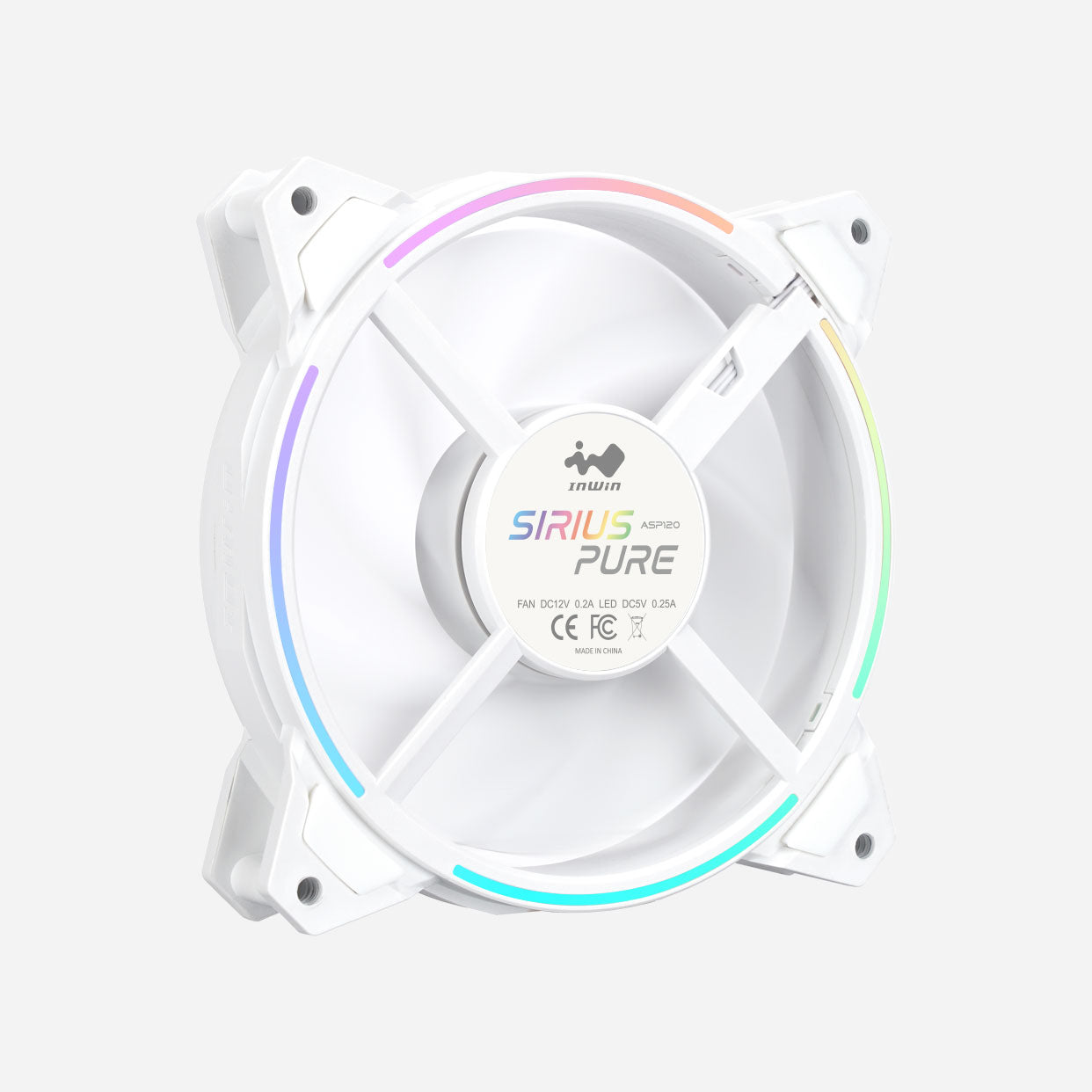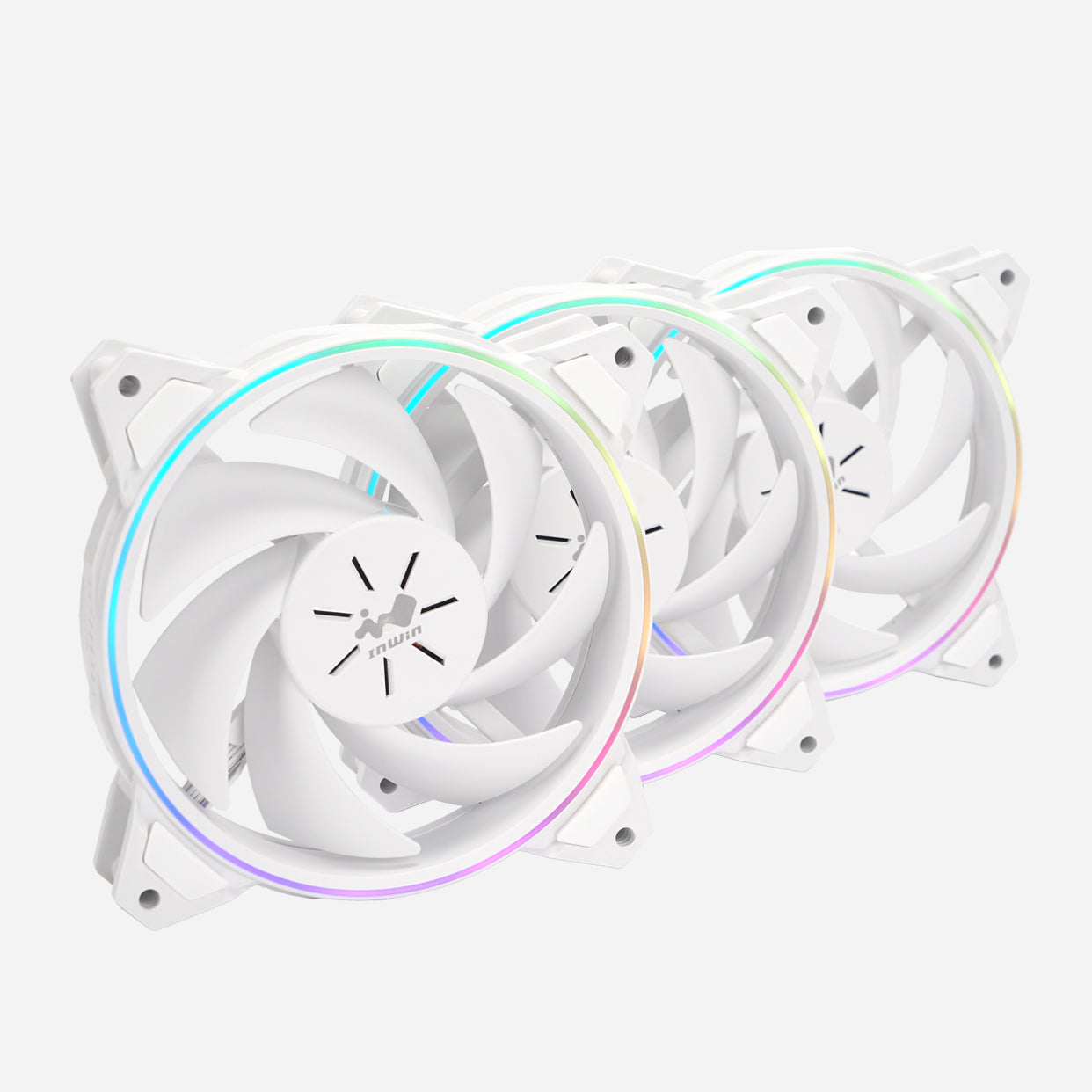 SIRIUS PURE ASP120
Purity at its finest and elegantly vibrant. Sirius Pure boasts an exquisitely stunning design, equipped with dual addressable loops and an ARGB one-click controller, offering a cleaner, brighter appearance to your PC!
Specs
Model
Sirius Pure ASP120
Quantity Included

Single Pack




Triple Pack

Model Number
ASP120FAN-1PK 


ASP120FAN-3PK

Colors
White
Fan Size
120 x 120 x 25 mm
Materials
PBT, PC
Rated Voltage
DC 12V
Rated Power
1.2W
Rated Current
0.1A
ADD RGB Rated Voltage
DC 5V
ADD RGB Rated Power
1.25W
ADD RGB Rated Current
0.25A
Speed Mode
PWM 500 - 1800 +/- 10% RPM
Air Flow
50 CFM
Air Pressure
1.67mm / H2O
LED
Addressable RGB
Connector (Fan to Fan)
Non-Modular Cables
Connector to M/B
4-Pin (12V, PWM), 3-Pin (5V, ARGB)
Noise Level
13-27 dB(A) (Max.) / 19 dB(A) (Normal)
Bearing Type
Long Lifespan Sleeve Bearing
Gross Weight
200 g / 0.4 

lbs.




600 g / 1.3 lbs.

Package Dimensions
(L x W x H)
125 x 185 x 30 mm
4.9 x 7.3 x 1.2"
125 x 185 x 80 mm
4.9 x 7.3 x 3.1"

Warranty
2 Years
* InWin products comply with RoHS regulation.
*Specifications may vary based on different regions.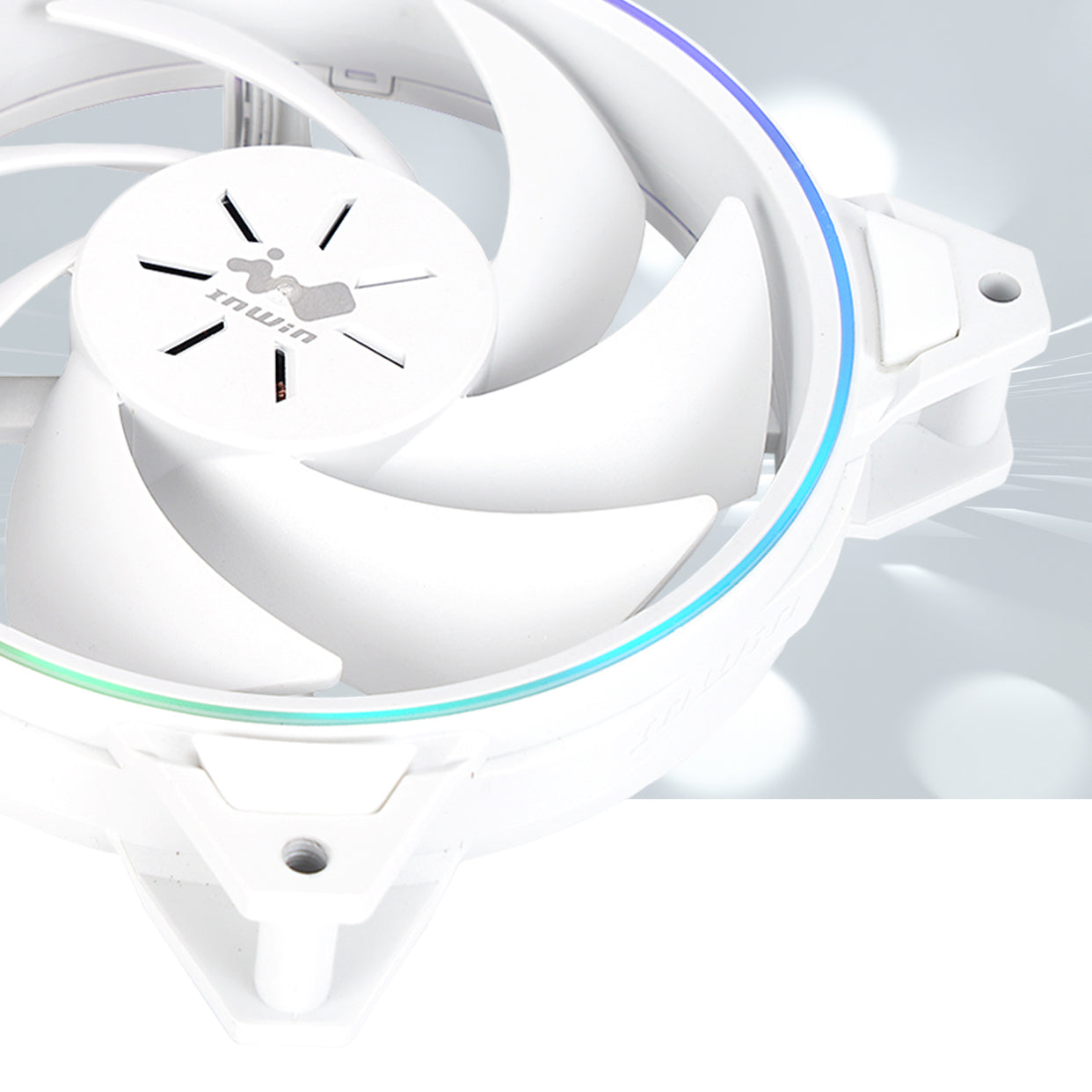 Shockproof Rubber Stands in Pure White
Placed strategically on each corner of the fan to eliminate noise vibrations.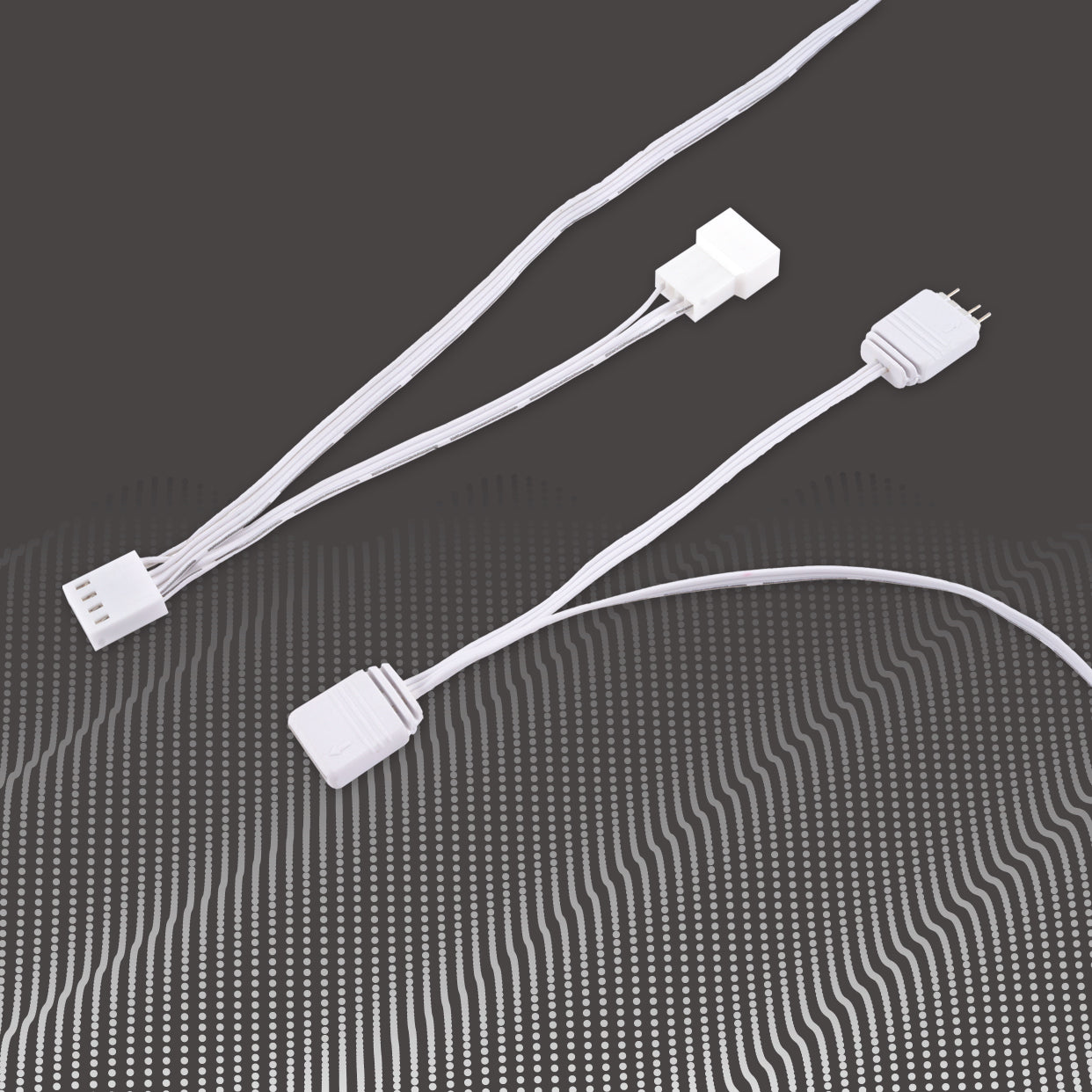 Pure White Sleeved Cables
Intricately well-made sleeved cables that are daisy-chainable and match the purity of the fans.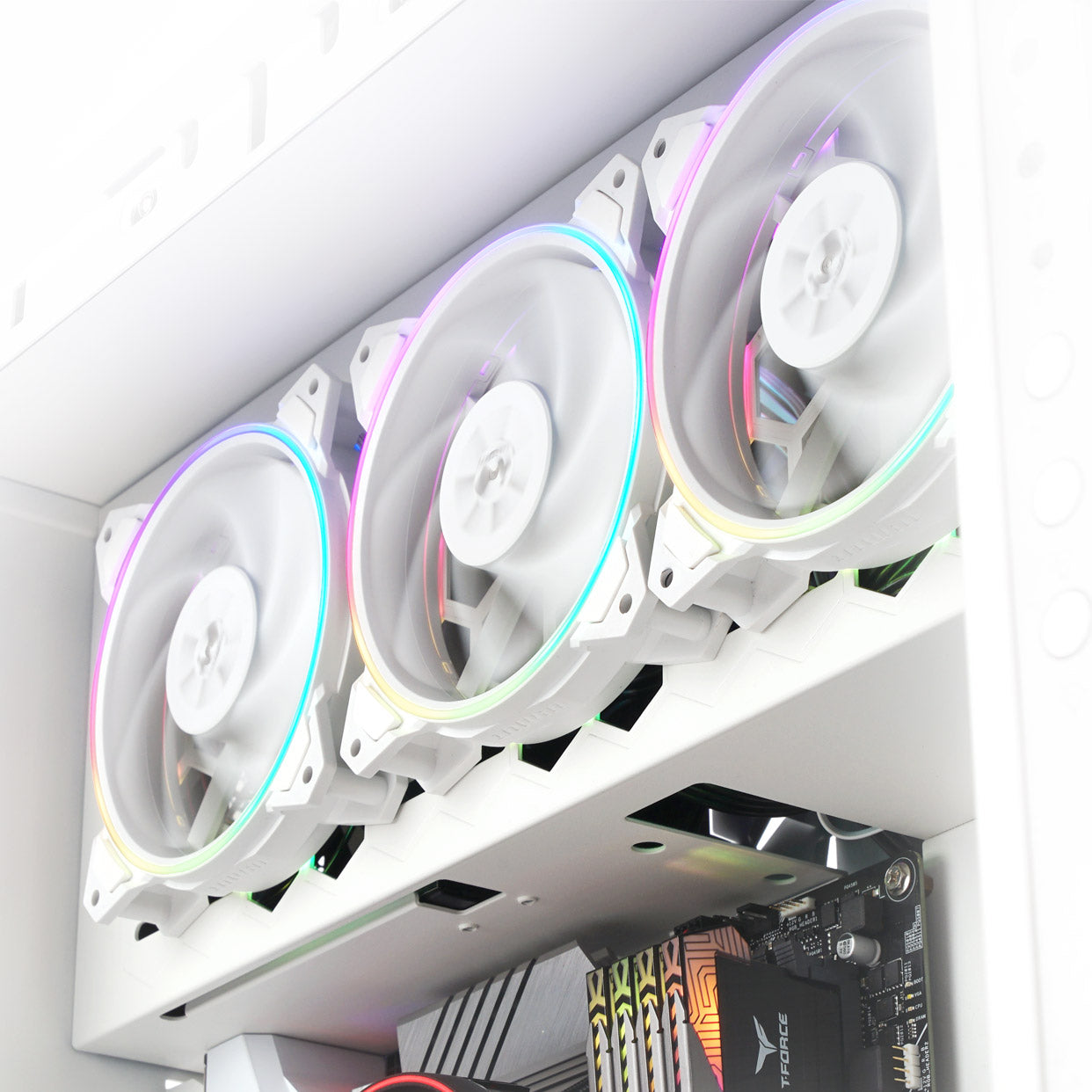 Pristine White
Sirius Pure perfectly matches with white themed PCs to build a crystal clean look. Keep your PC pure!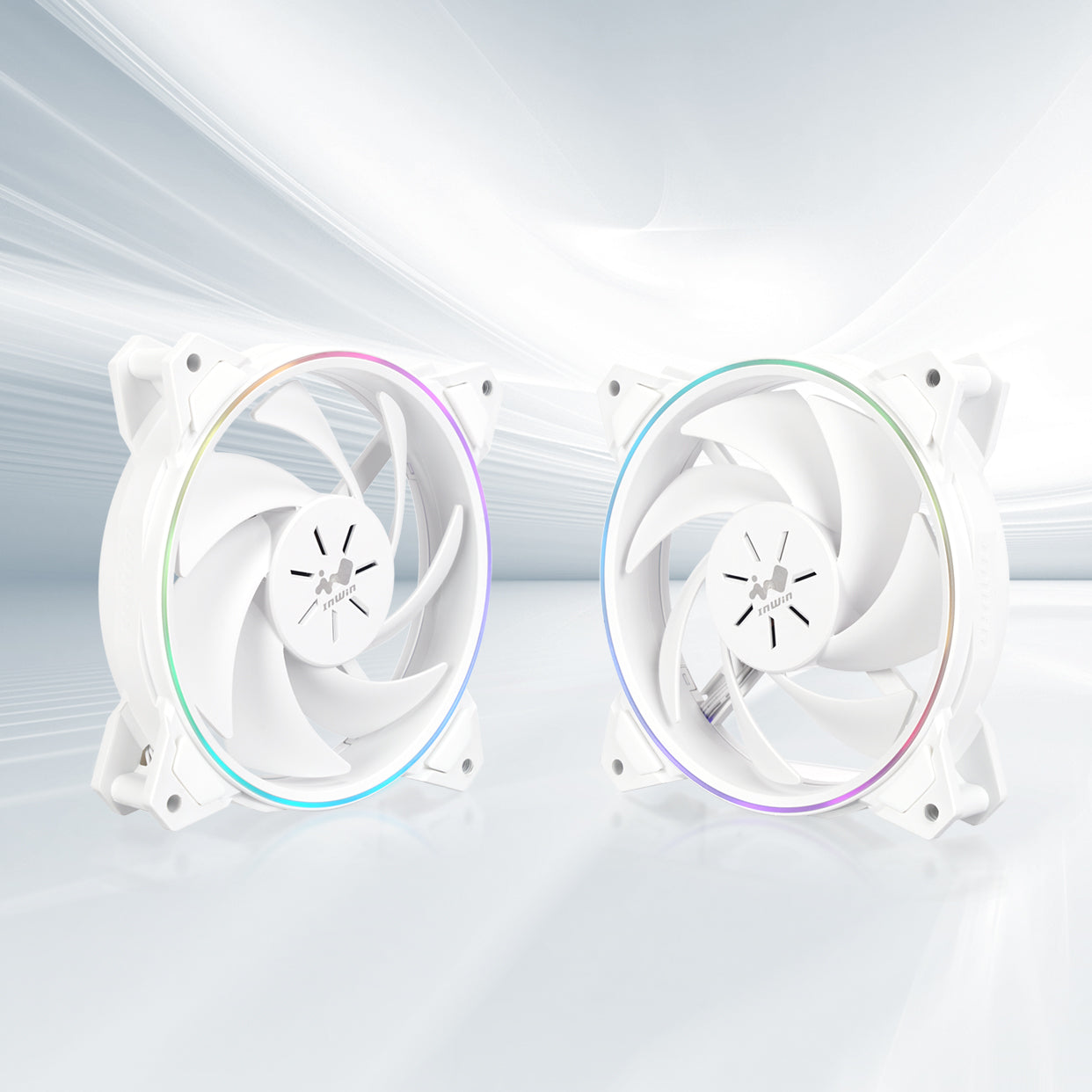 The Little Details Matter!
Sirius Pure is built with specialized ventilation holes at the center to cool the fan internals too!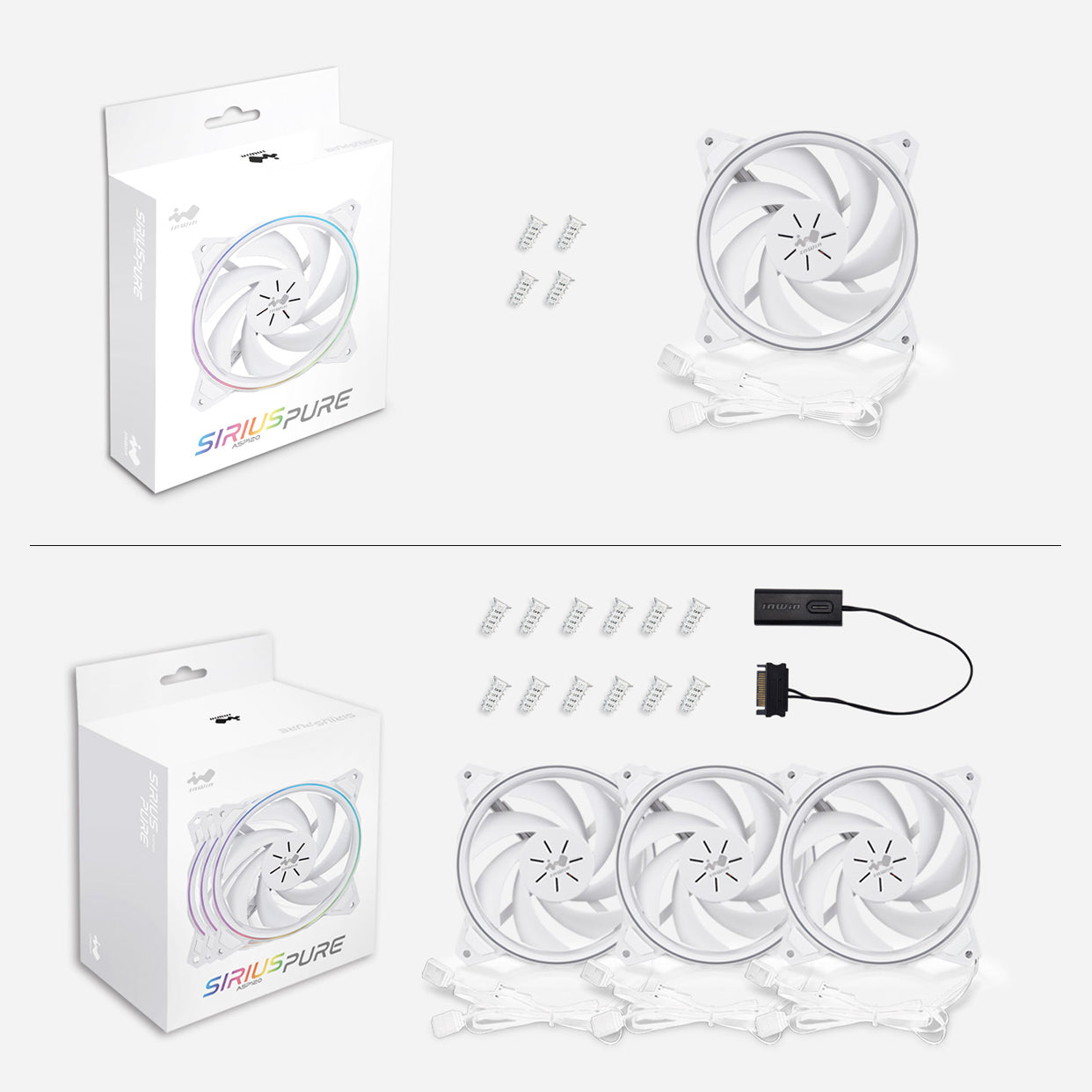 Components
1-Pack:
Sirius Pure ASP120 Fans x 1
Screws x 4

3-Pack:
Sirius Pure ASP120 Fans x 3
ARGB One-Click Controller x 1
Screws x 12
Download
Become a Fan of InWin's Case Fans!
InWin's case fans are both aesthetically pleasing and practical. There are different series of case fans that meet different user requirements. Some of InWin's fans are daisy-chainable and some are not. So, take a look and check out which InWin fans match your needs
Non-Modular Cable
4 Pin (PWM, 12V), 3 Pin (ARGB, 5V)

Sirius Loop

Jupiter Series

Sirius Pure

Luna AL120

Mercury AM120S

Sirius Extreme

Sirius Extreme Pure

Neptune AN Series

Neptune DN Series

Neptune DN PRO Series

Modular ARGB Type 1
6-Pin Modular (PWM + ARGB)

Aurora

EGO

Modular ARGB Type 2
6-Pin Modular (PWM + ARGB)

Crown Series

Saturn Series

Modular RGB
8-Pin Modular (PWM + RGB)

Polaris RGB Series

Polaris AluminumRGB Series
InWin's Fans Compatibility Note:
1. Do not chain up your fans with other fans in with different cables types.
2. ARGB fans and RGB fans are not compatible with each other.