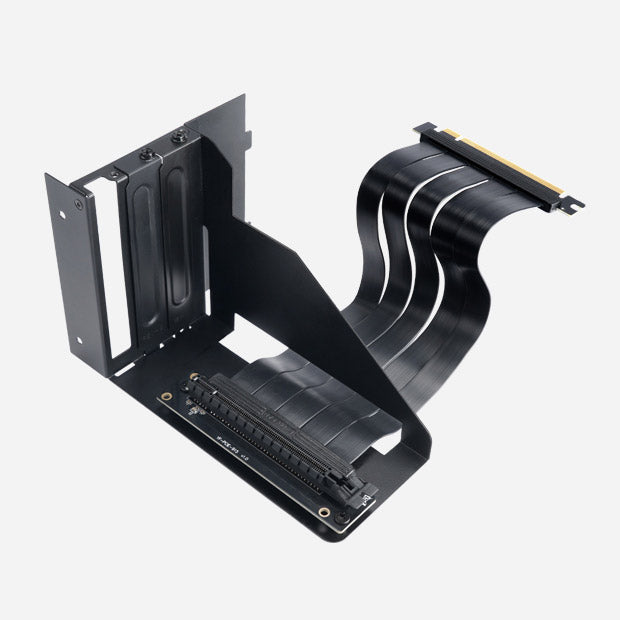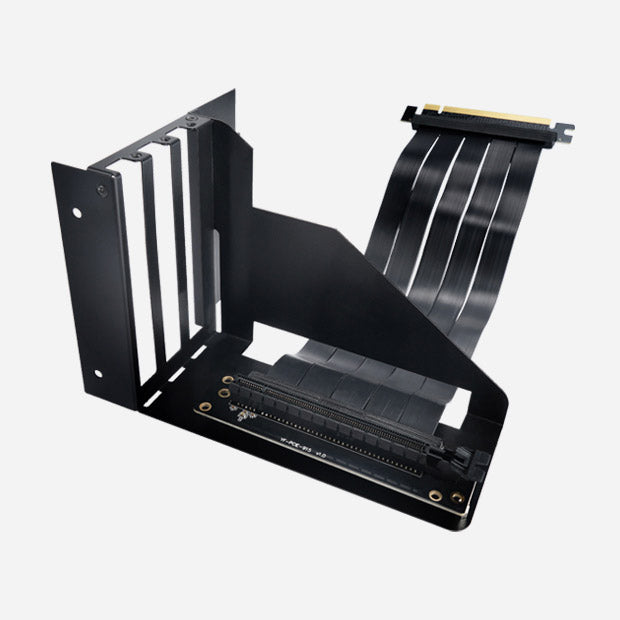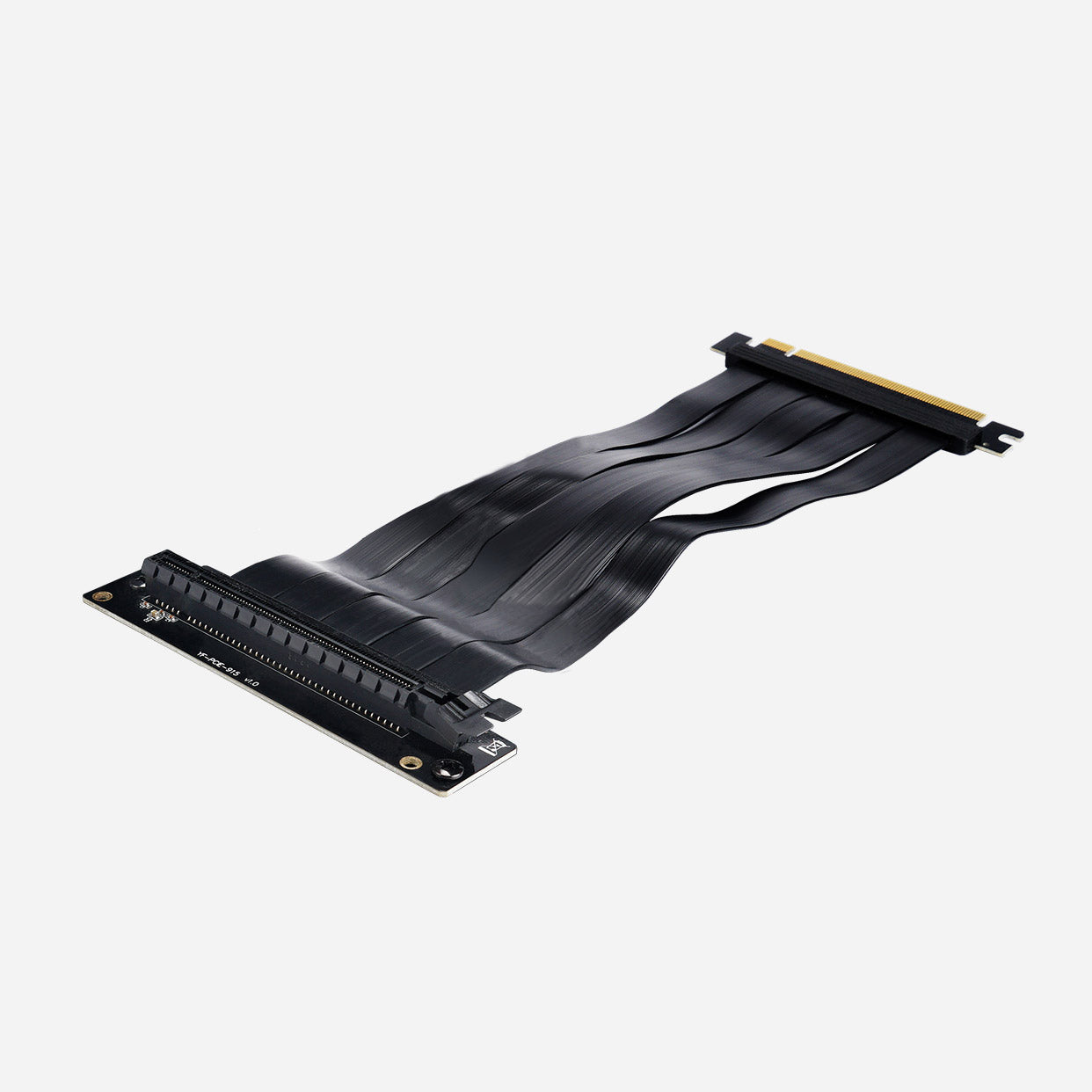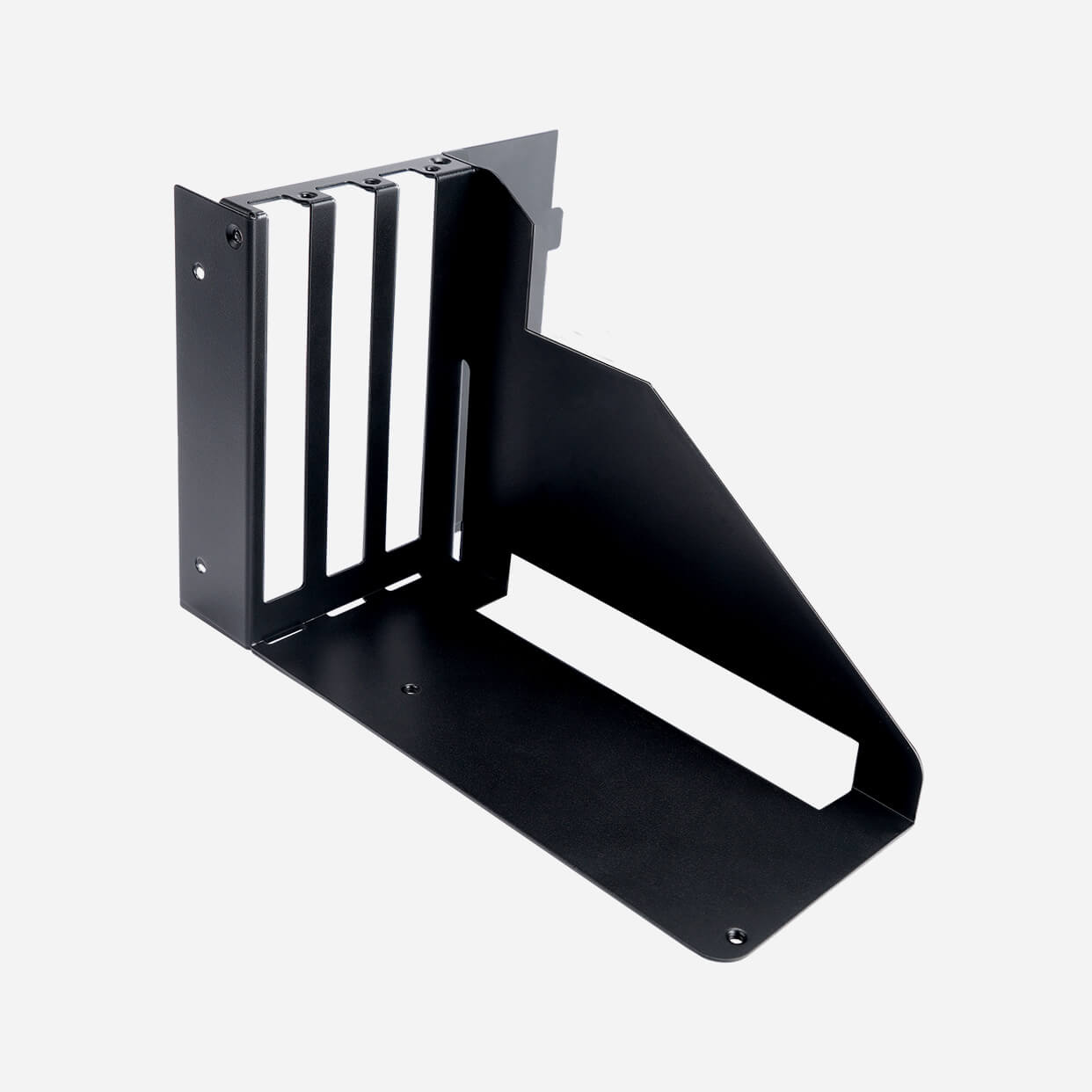 InWin PCI-E Riser Cable 3.0 & Socket
Modern GPUs look stunning, so why not flaunt it? With the InWin PCI-E Riser Cable & Socket, GPUs are able to be vertically mounted.
Specs
Model
InWin PCI-E Riser Cable & Socket
Model Number
IW-PCIE25-SOCKET
Interface

16 x PCI-E 3.0
90 Degree Right Angle Riser

Adapter Card

Cable Length
250 mm
Materials
Thermoplastic, FR4, Polyethylene(PE), SECC,Copper Alloy
Temperature Range (°C)
-20 - 80 °C
* InWin products comply with RoHS regulation.
* Specifications may vary based on different regions.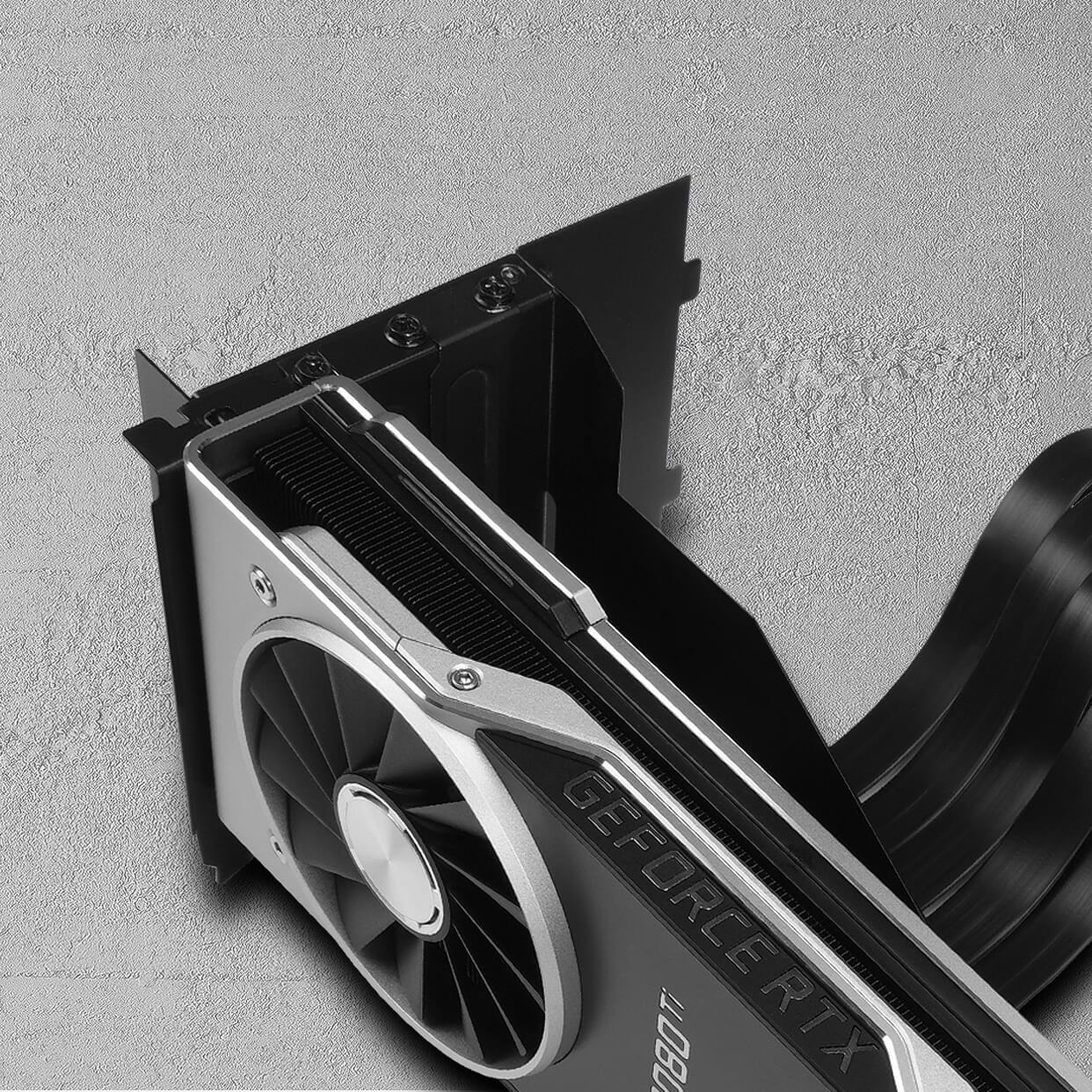 Expose the PC's soul with this vertical mount kit!
Stably supports the GPU to the motherboard. Flaunt in peace!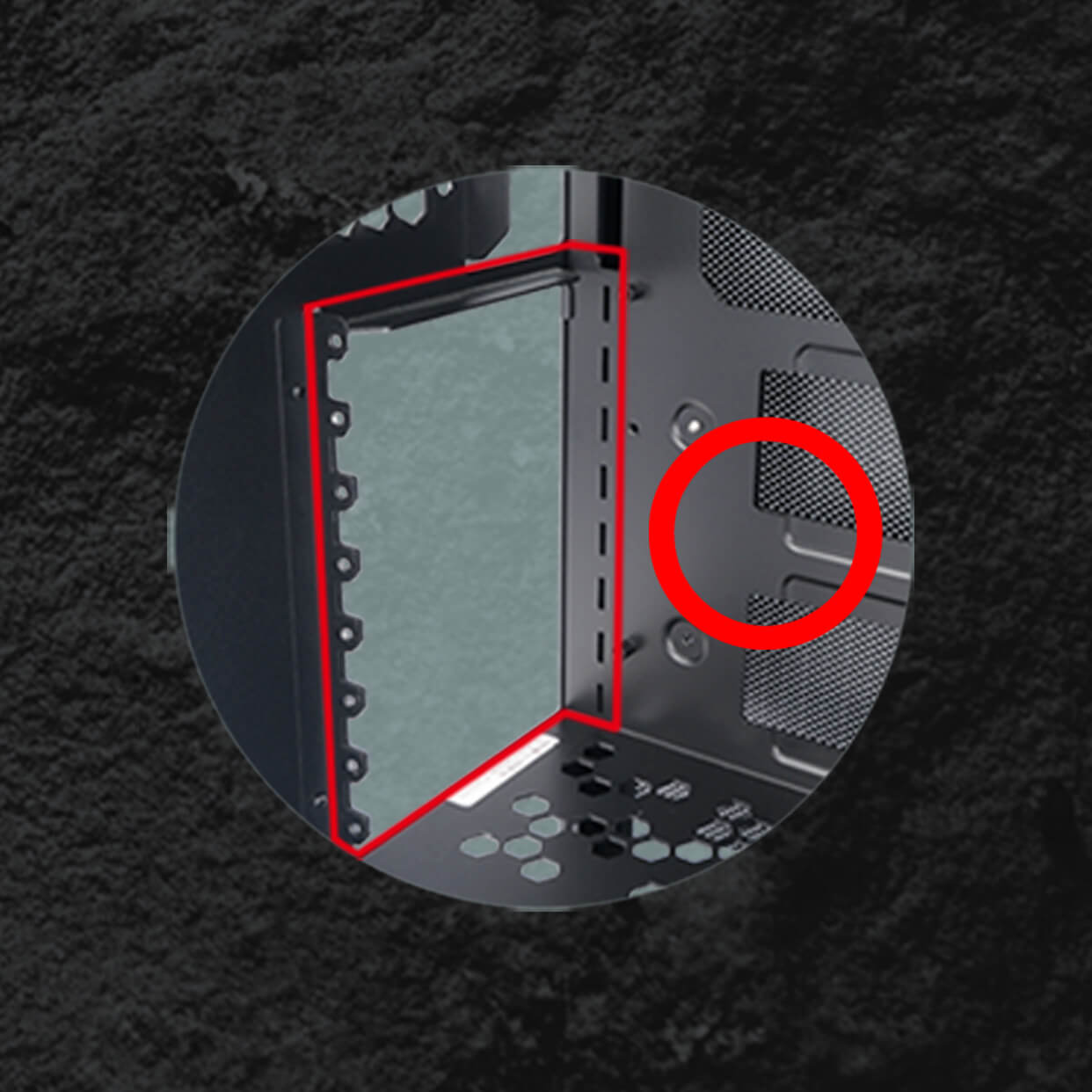 Chassis must have at least 6 PCIe slots and be installed like as seen above.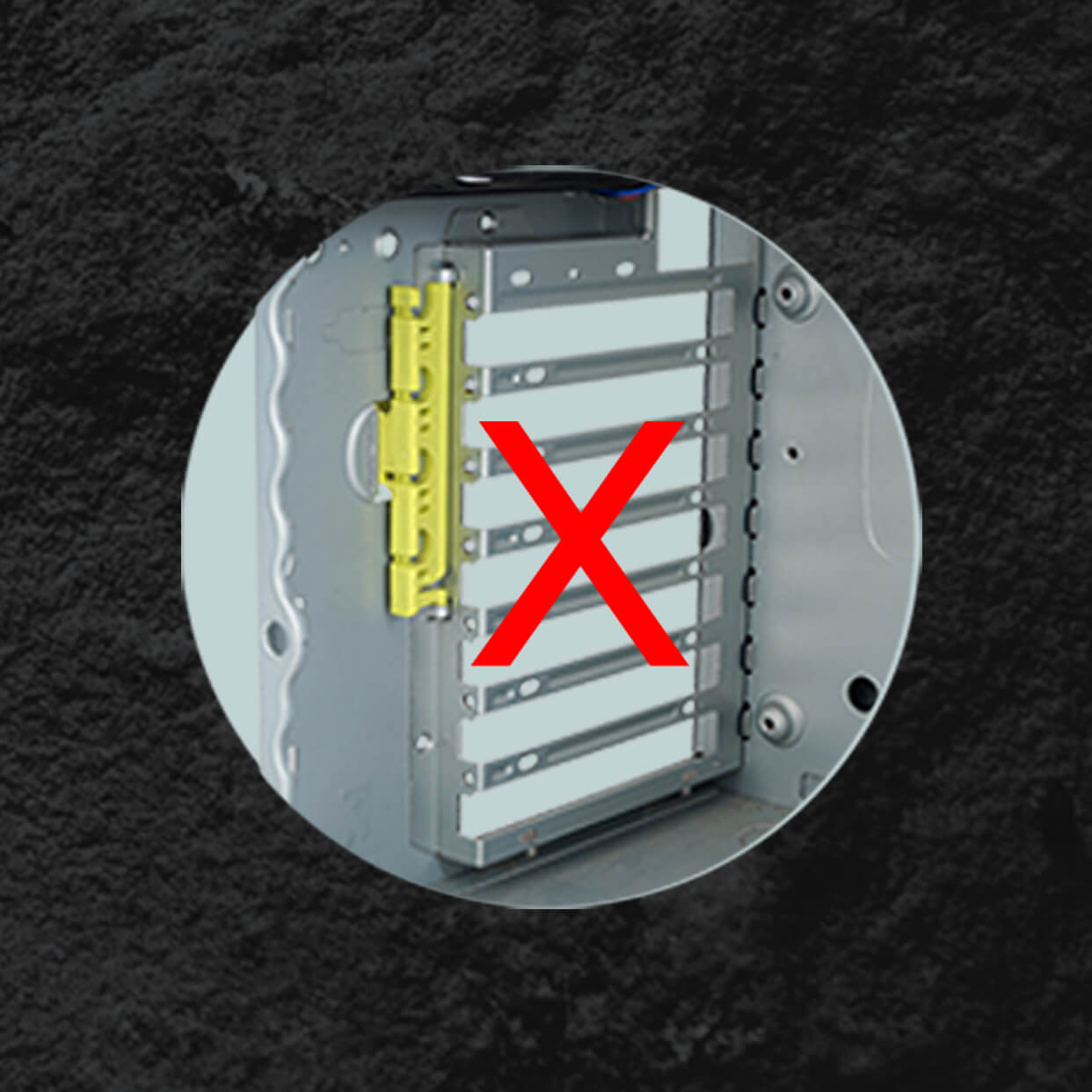 The Riser Cable cannot be properly installed if a solid, metallic strip is above the PCIe slots.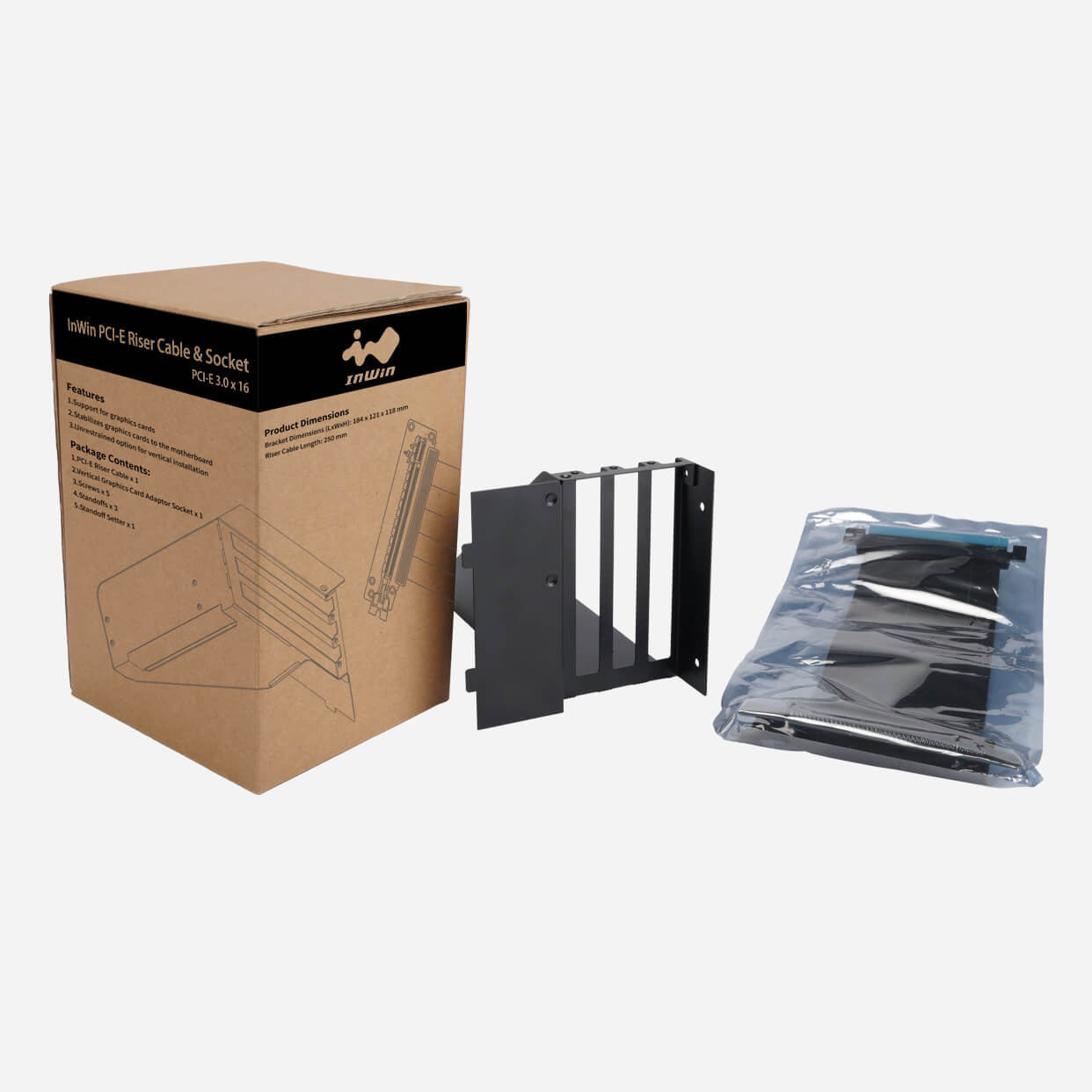 Components
PCI-E Riser Cable x 1
Vertical Graphics Card Adaptor Socket x 1
Screws x 5
Standoffs x 3
Standoff Setter x 1