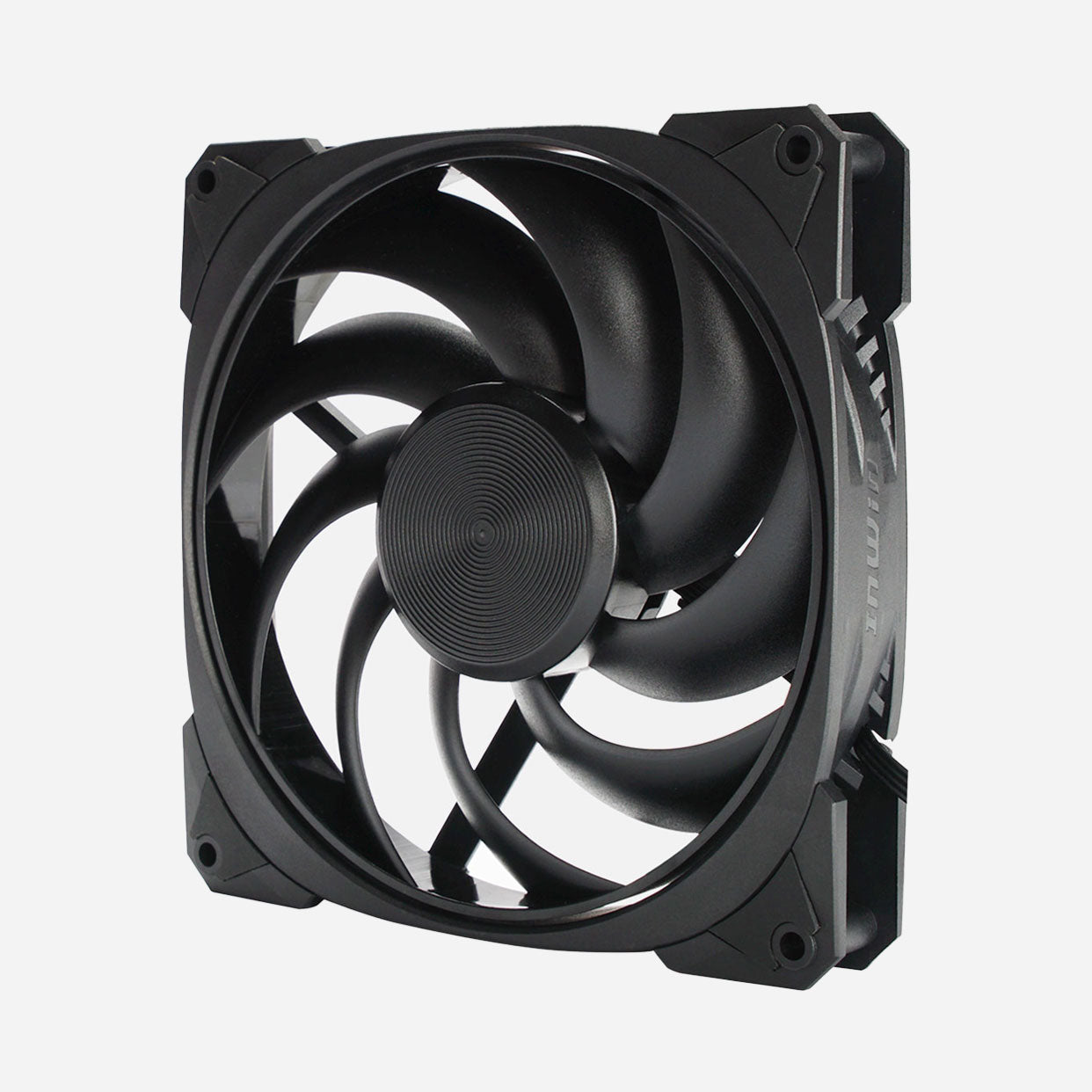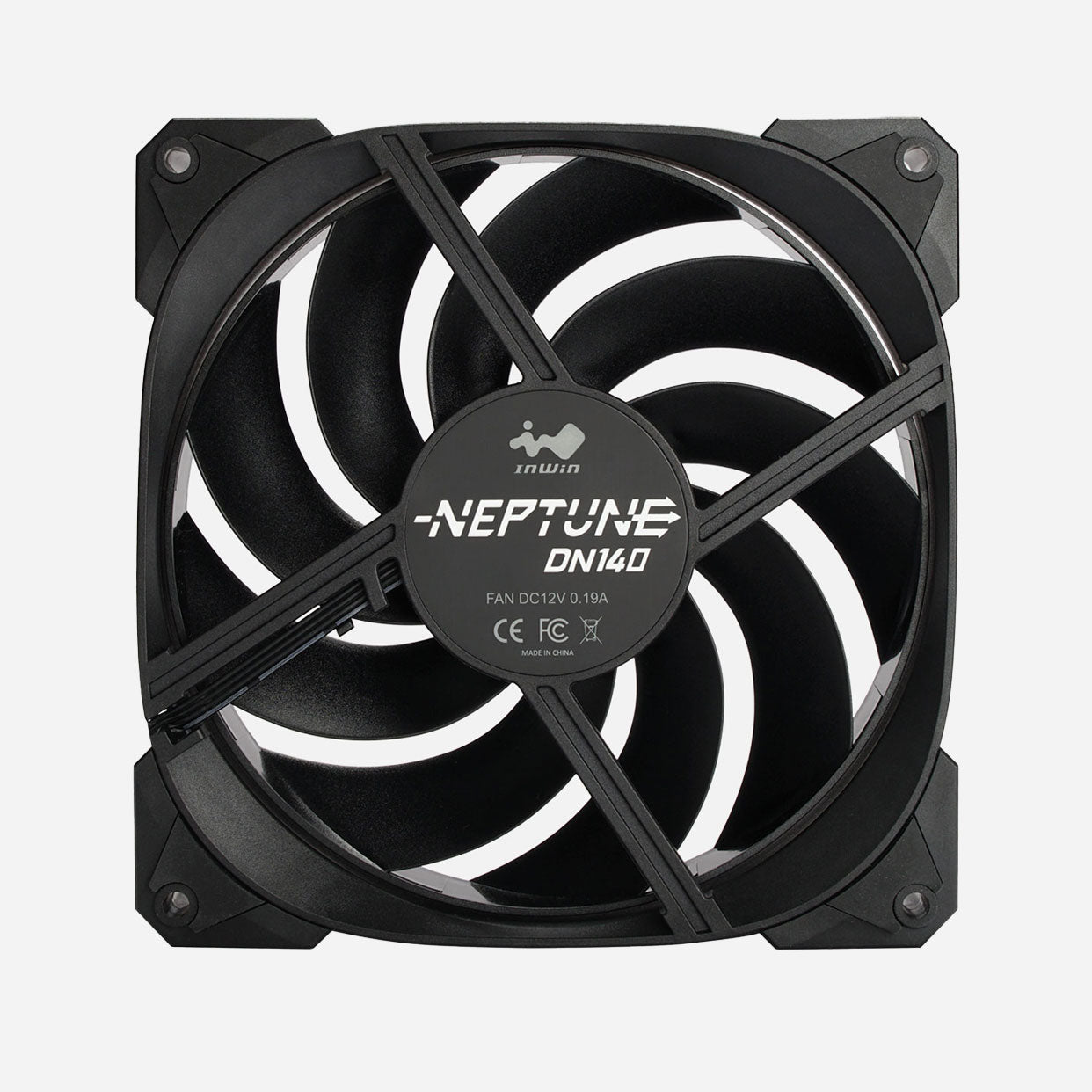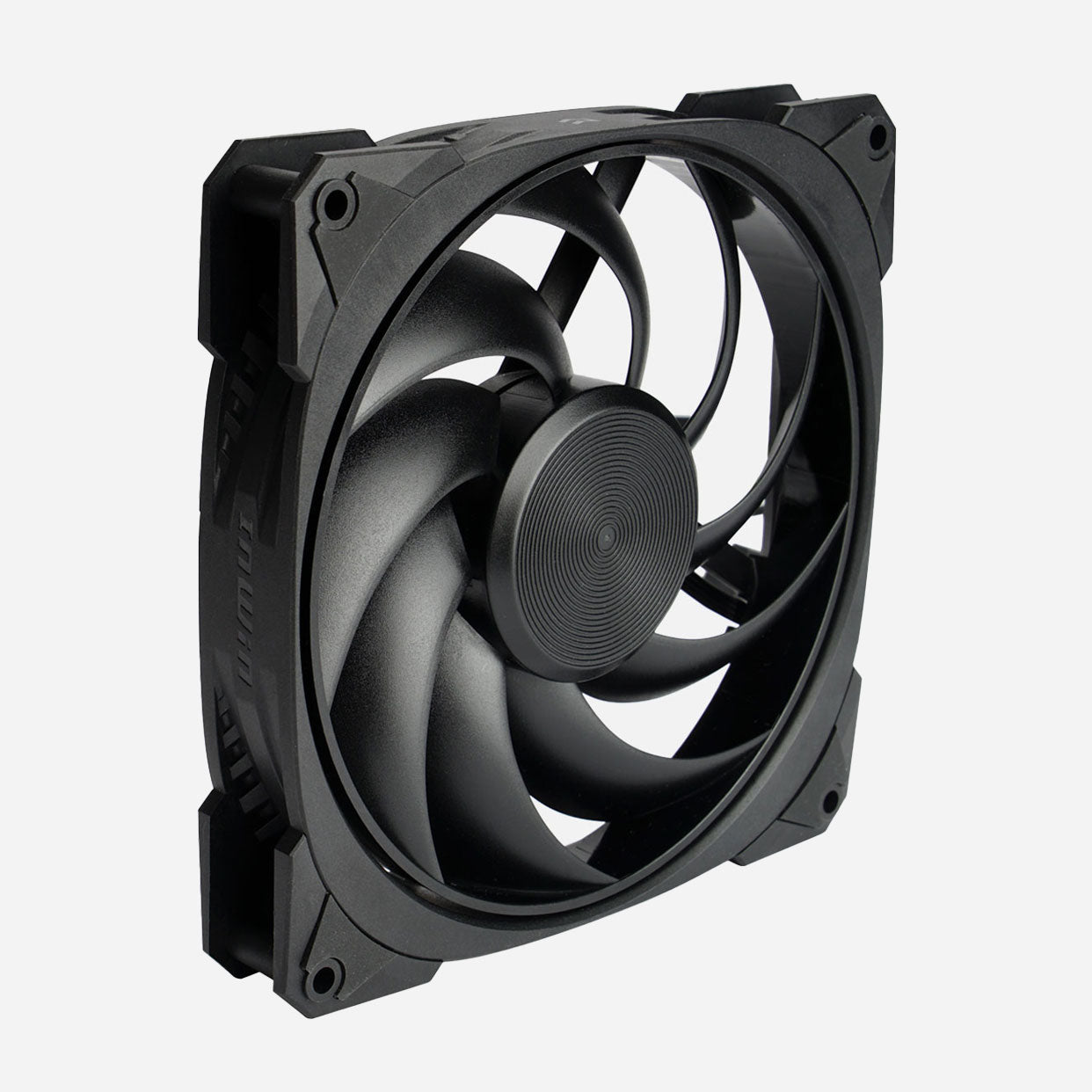 Neptune DN140
Embedded with aerodynamic ingenuity, the Neptune DN pitch-black fans emanate an entrancingly discrete appearance while delivering powerful cooling.
Silent Static Pressure Fan

InWin's Signature Turbine Blade Design

Low-Profile, Pitch-Black Appearance

User-Friendly Cable Design
Specs
Model
Neptune DN140
Quantity Included
Single Pack
Model Number
IW-FN-DN140-1PK
Colors
Black
Fan Size
140 x 140 x 25 mm
Materials
PBT, PC
Rated Voltage
DC 12V
Rated Power
2.16W
Rated Current
0.19A
Speed Mode
PWM 900 - 1800 +/- 10% RPM
Air Flow
41.67 - 88.89 CFM
Air Pressure
0.49 - 2.18 mm / H2O
Connector (Fan to Fan)
Non-Modular Cables
Connector to M/B
4-Pin (12V, PWM)
Noise Level
24.5 dB(A) (Normal)
Bearing Type
Long Lifespan Sleeve Bearing
MTBF
>36,000 hrs
Net Weight
210 g / 0.46 lbs
Gross Weight
250 g / 0.55 lbs
Package Dimensions (L x W x H)

147 x 28 x 170 mm
5.79 x 1.1 x 6.7"

Warranty
3 Years
* InWin's products comply with RoHS regulation.
* Specifications may vary based on different regions.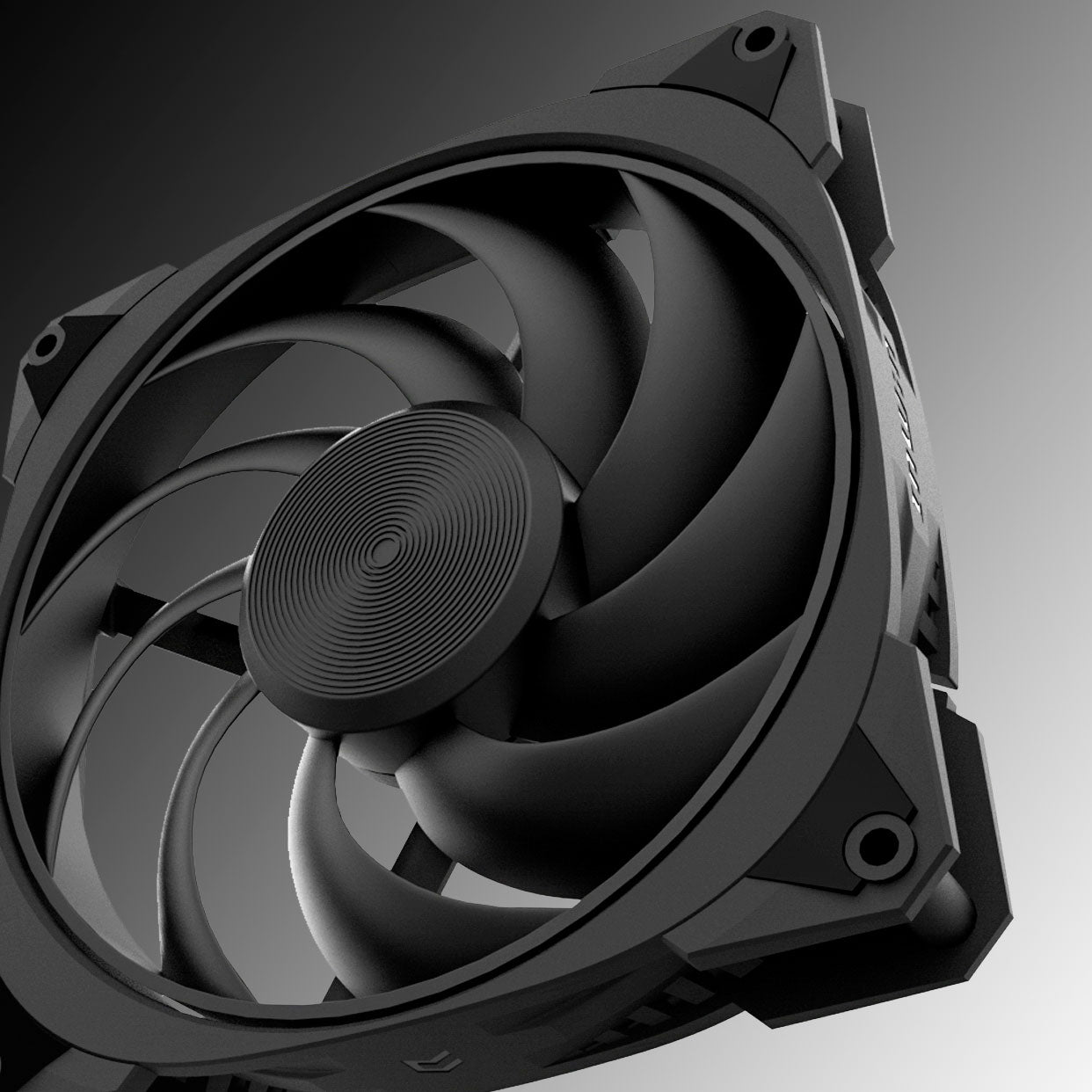 Neptune's Great Dark Fan
Modest as it seems, Neptune DN fans deliver cooling power effortlessly and quietly, making them unobtrusive yet highly effective.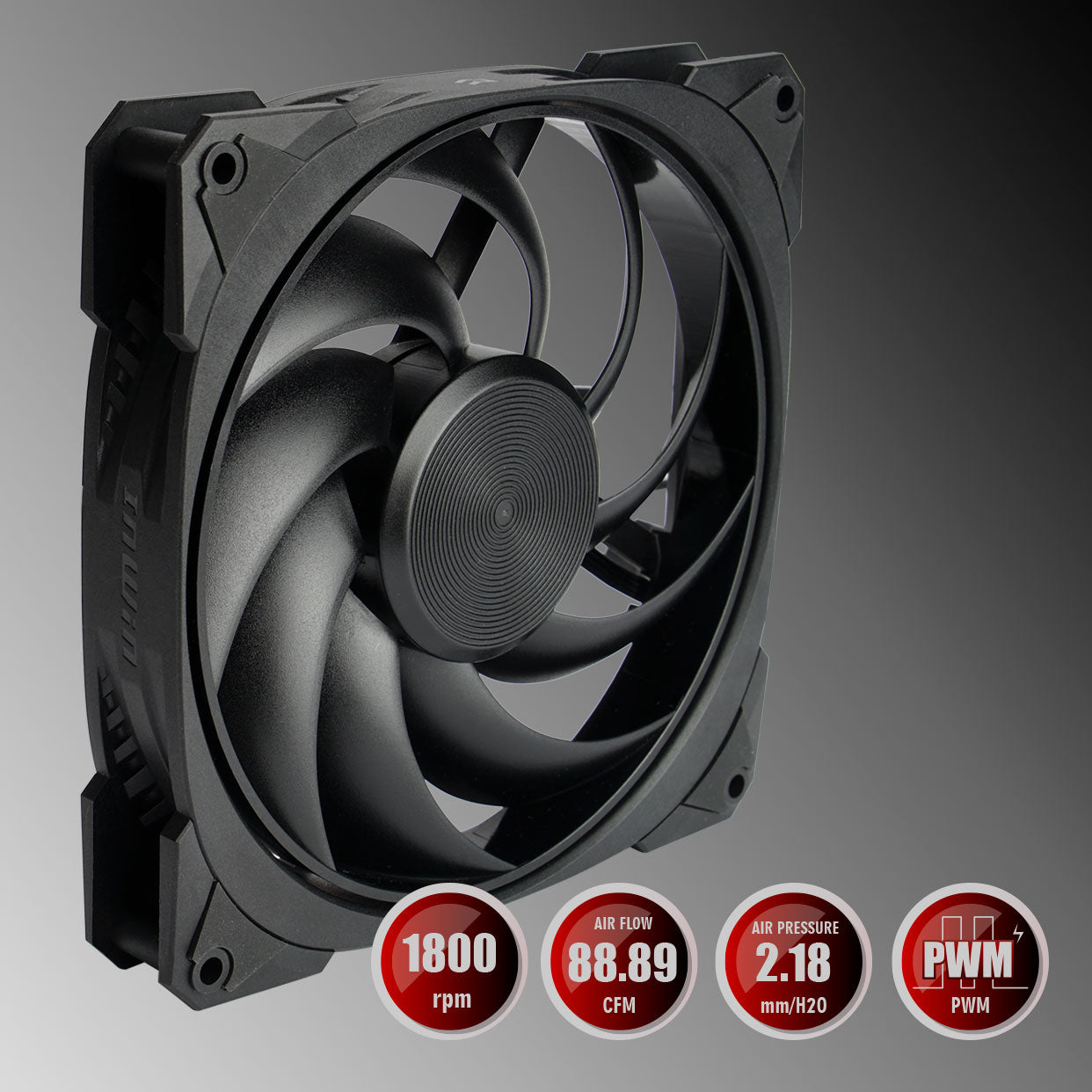 Premium Balanced Performance
The Neptune fans strike the ideal balance between thermal performance and tranquility, delivering excellent results in the critical mid-section of the PQ-Curve and providing your PC with an exceptional cooling experience.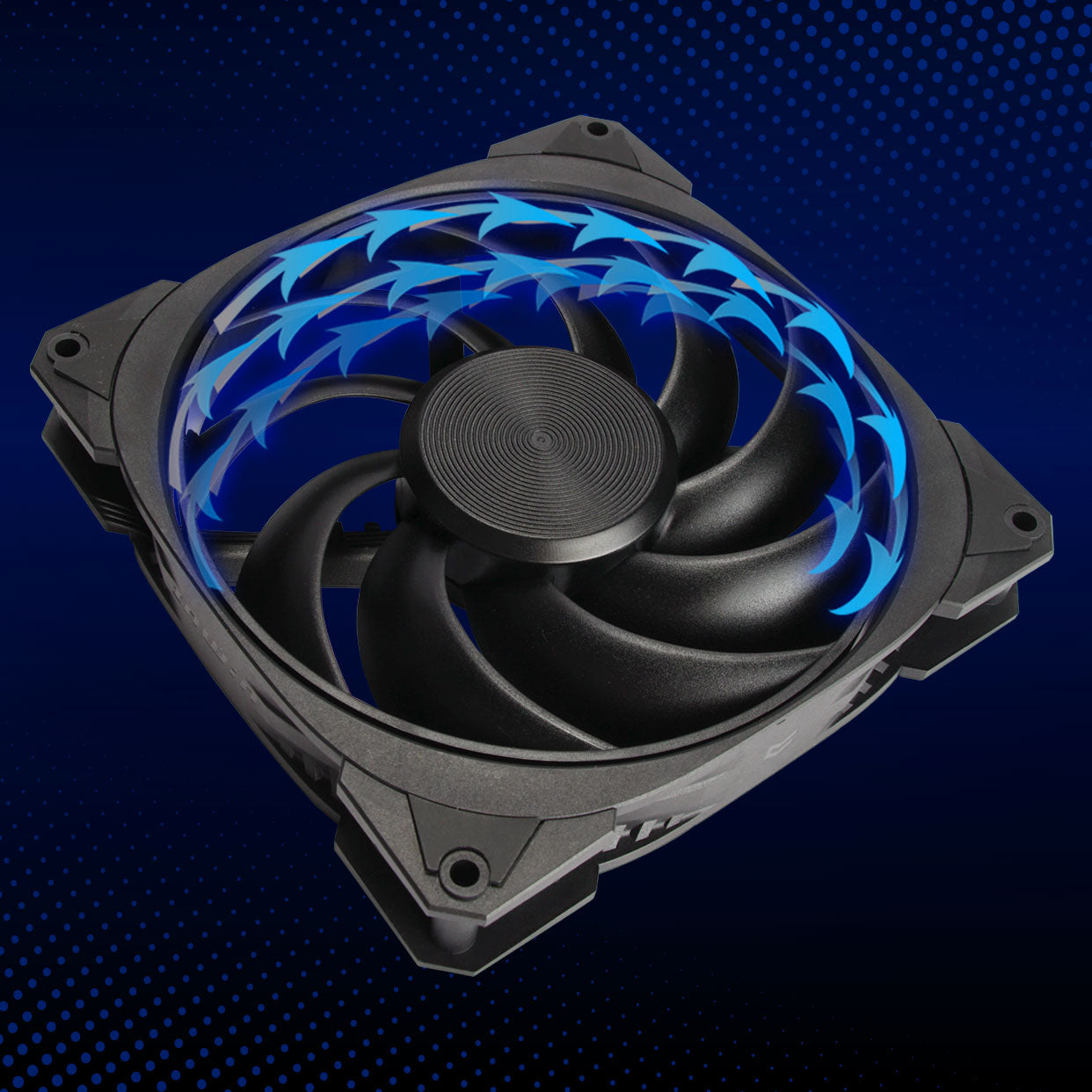 Turbine Blade Design
InWin's signature Turbine Blade design creates a more concentrated airflow, preventing air leakage and irritating noise pollution.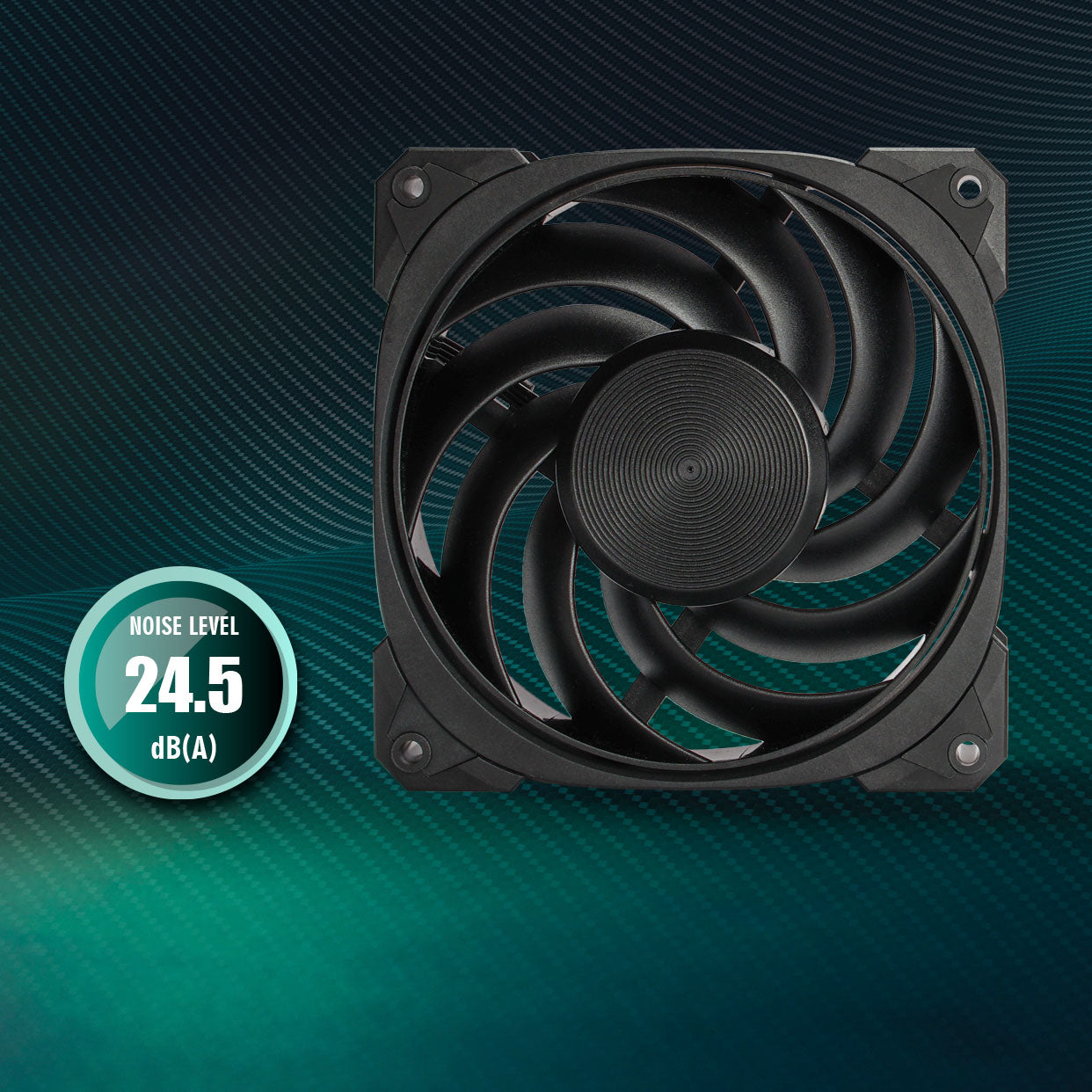 Acoustically Silent
The Neptune DN 140 maintain efficiency while sustaining a silent, tranquil environment. The PWM runs from 900 RPM and can boost up to 1,800 RPM. The hushed noise level is a mere 24.5dB(A) at normal operation.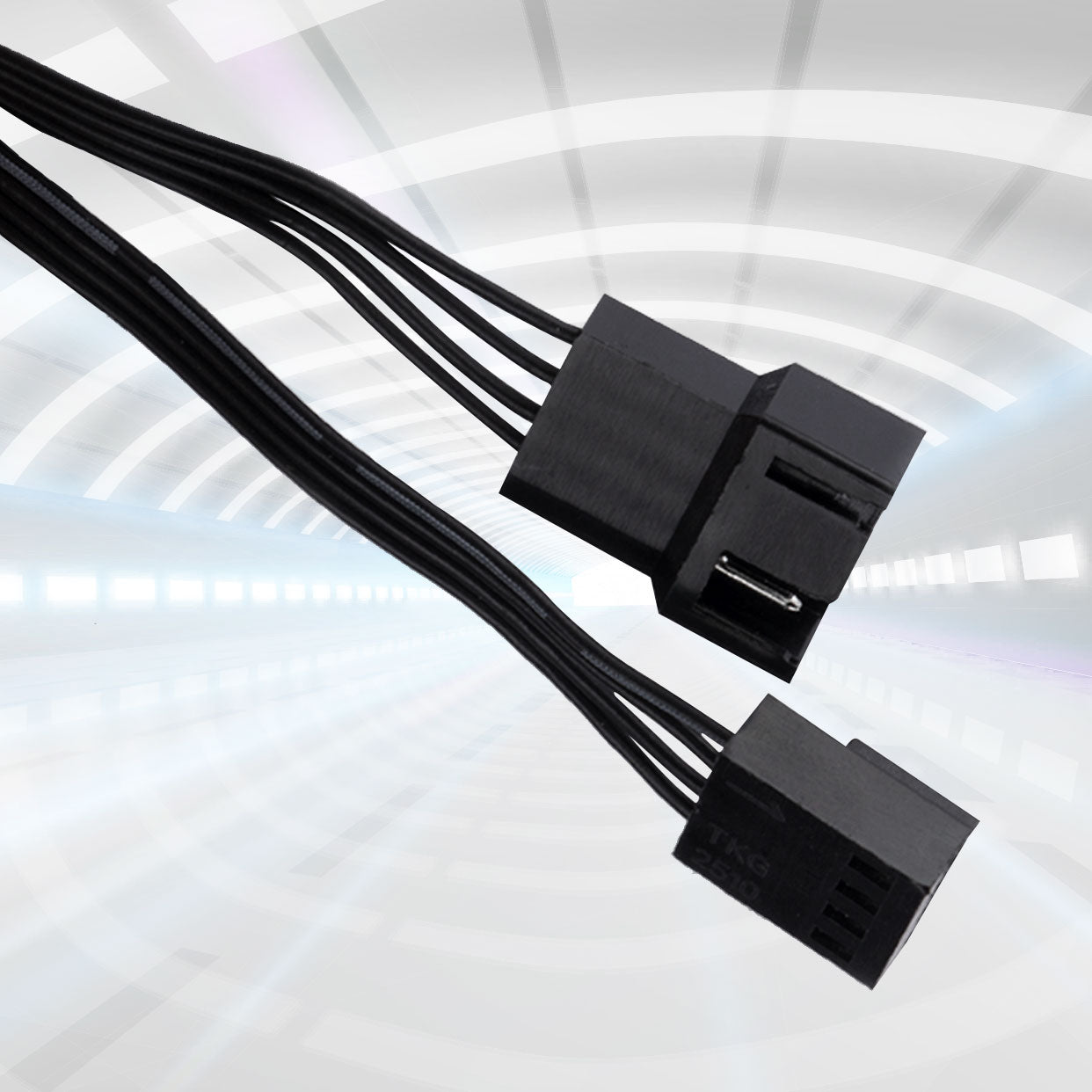 Easy Connectivity
The Neptune DN fans simplify cable management by allowing builders to connect multiple fans to the motherboard with just one seamless connection! No extension cable necessary.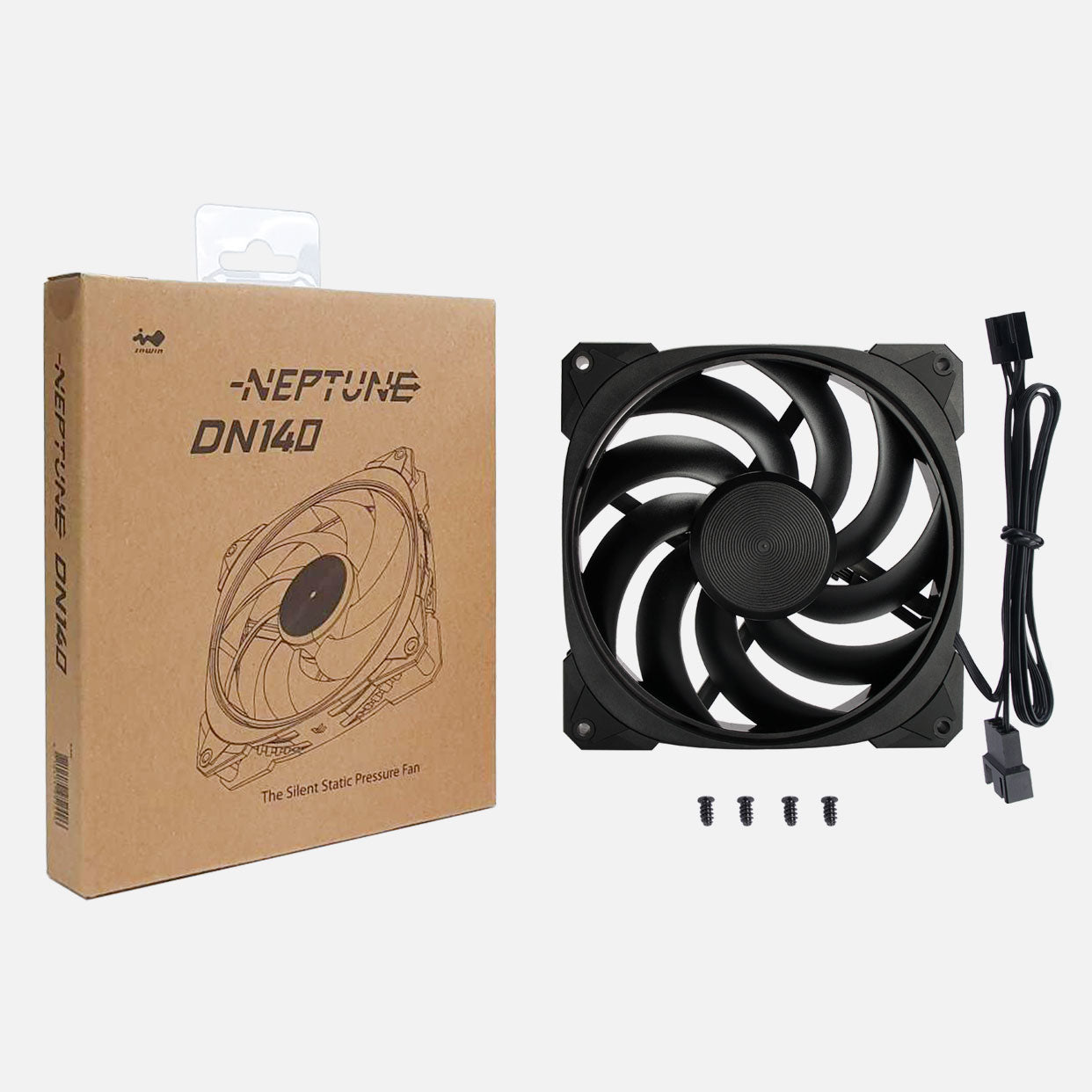 Components
Neptune DN140 Fan x 1
Screws x 4
Download
Become a Fan of InWin's Case Fans!
InWin's case fans are both aesthetically pleasing and practical. There are different series of case fans that meet different user requirements. Some of InWin's fans are daisy-chainable and some are not. So, take a look and check out which InWin fans match your needs
Non-Modular Cable
4 Pin (PWM, 12V), 3 Pin (ARGB, 5V)

Sirius Loop

Jupiter Series

Sirius Pure

Luna AL120

Mercury AM120S

Sirius Extreme

Sirius Extreme Pure

Neptune AN Series

Neptune DN Series

Neptune DN PRO Series

Modular ARGB Type 1
6-Pin Modular (PWM + ARGB)

Aurora

EGO

Modular ARGB Type 2
6-Pin Modular (PWM + ARGB)

Crown Series

Saturn Series

Modular RGB
8-Pin Modular (PWM + RGB)

Polaris RGB Series

Polaris AluminumRGB Series
InWin's Fans Compatibility Note:
1. Do not chain up your fans with other fans in with different cables types.
2. ARGB fans and RGB fans are not compatible with each other.