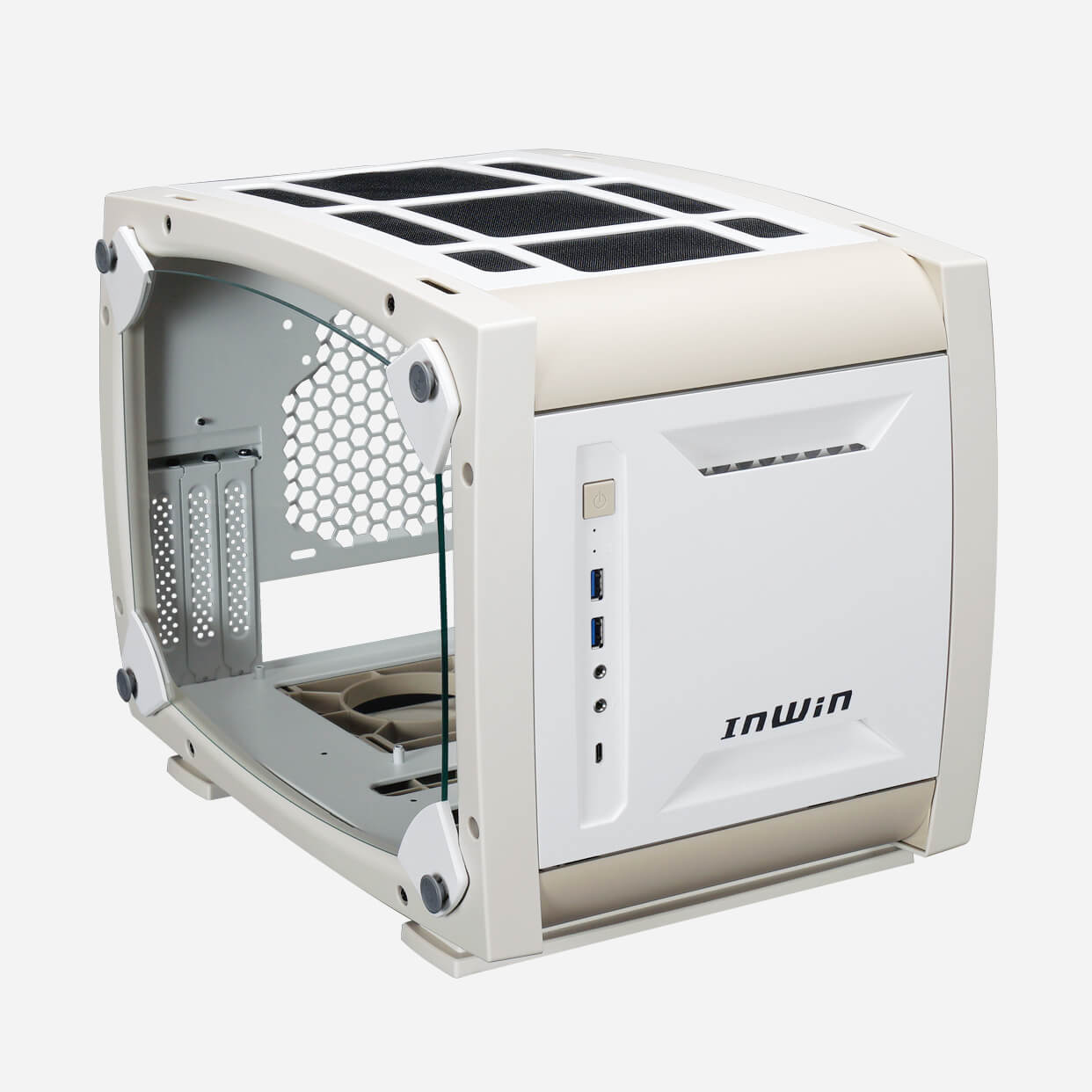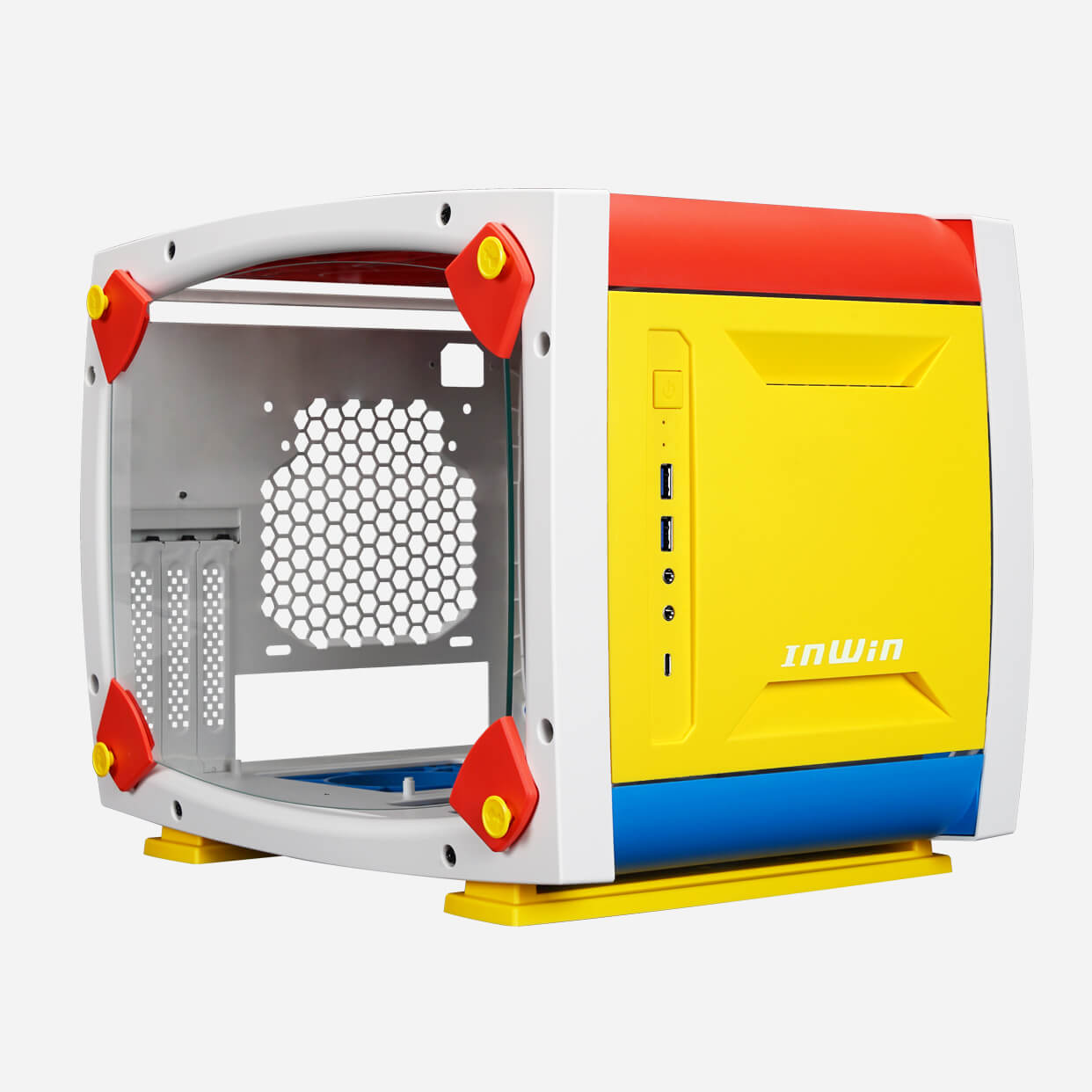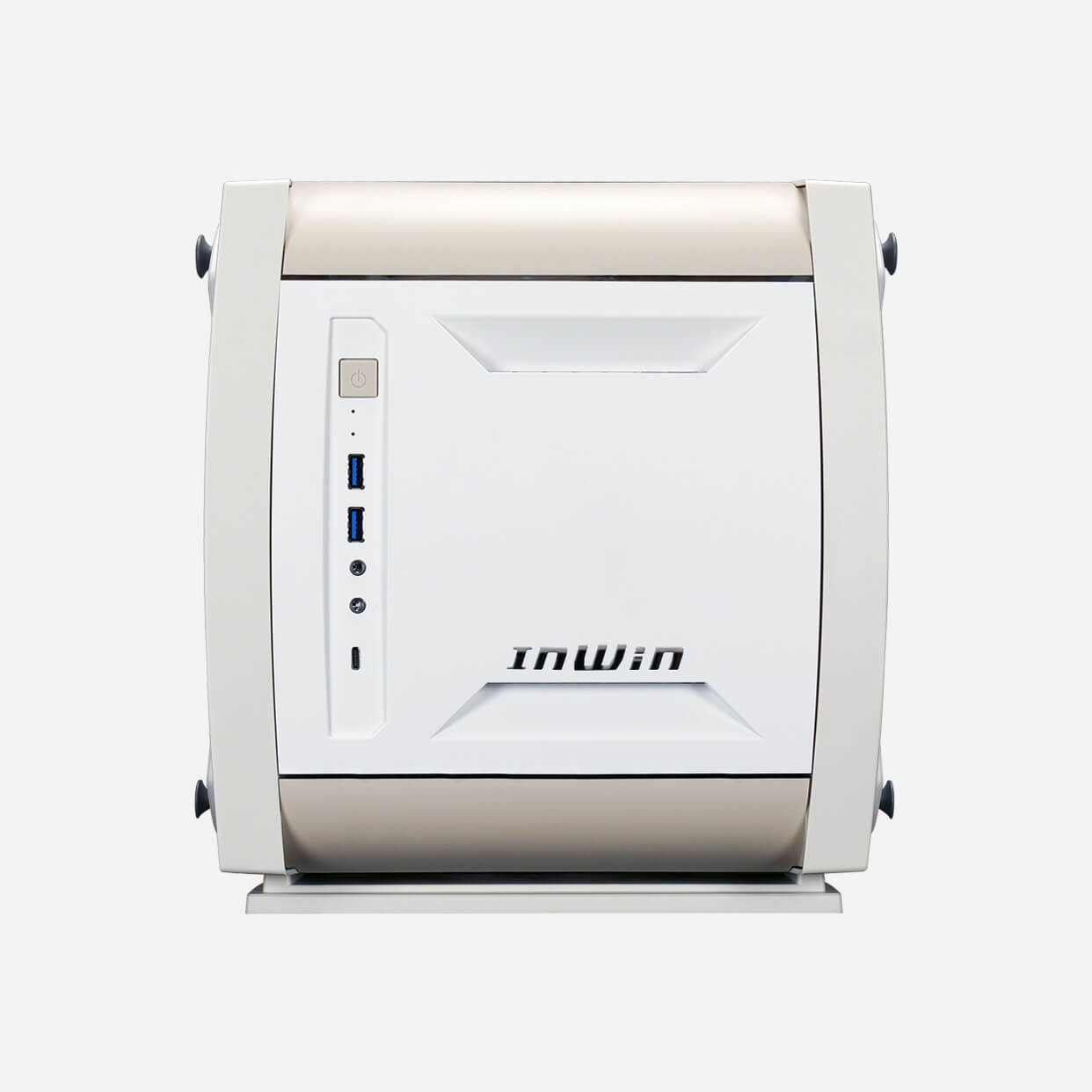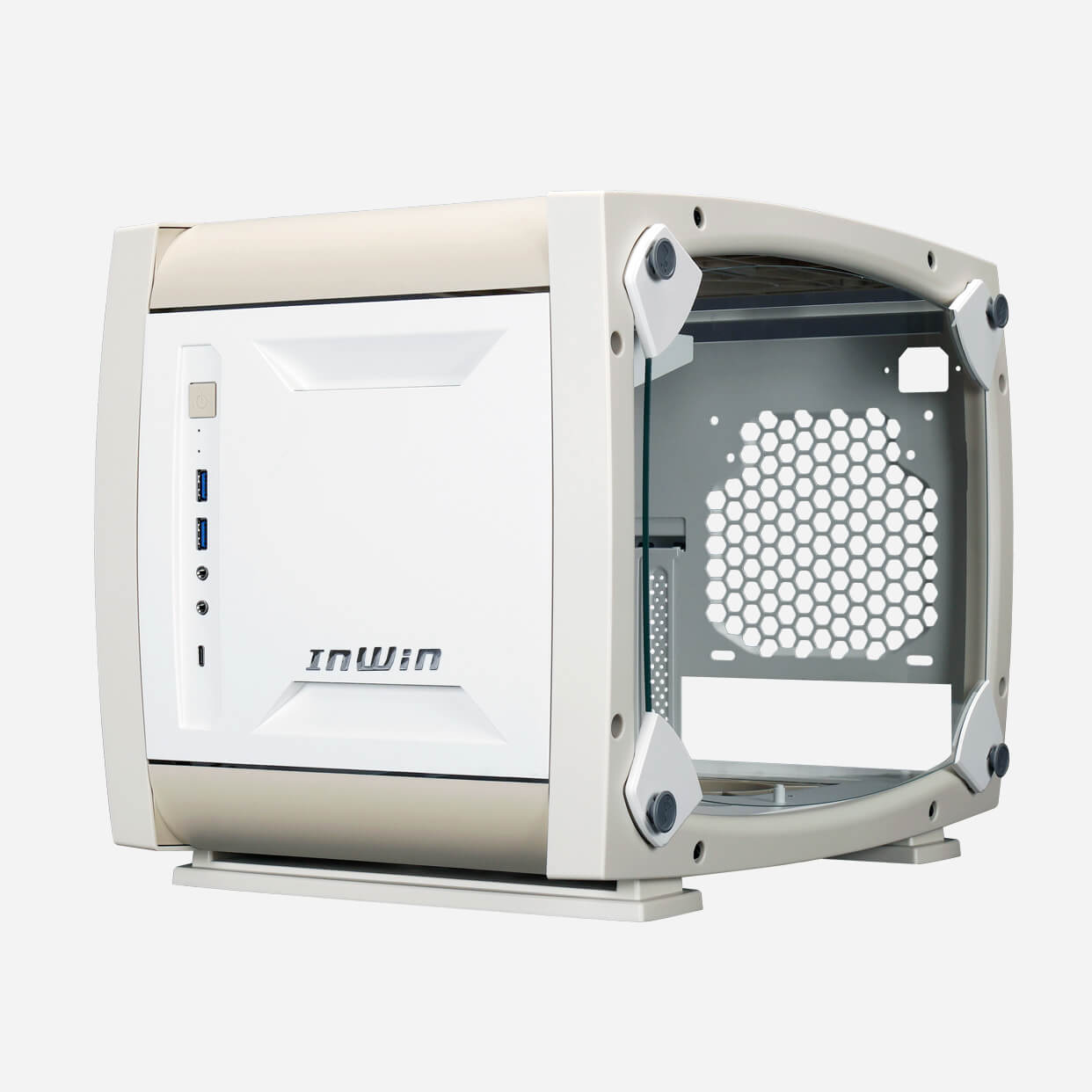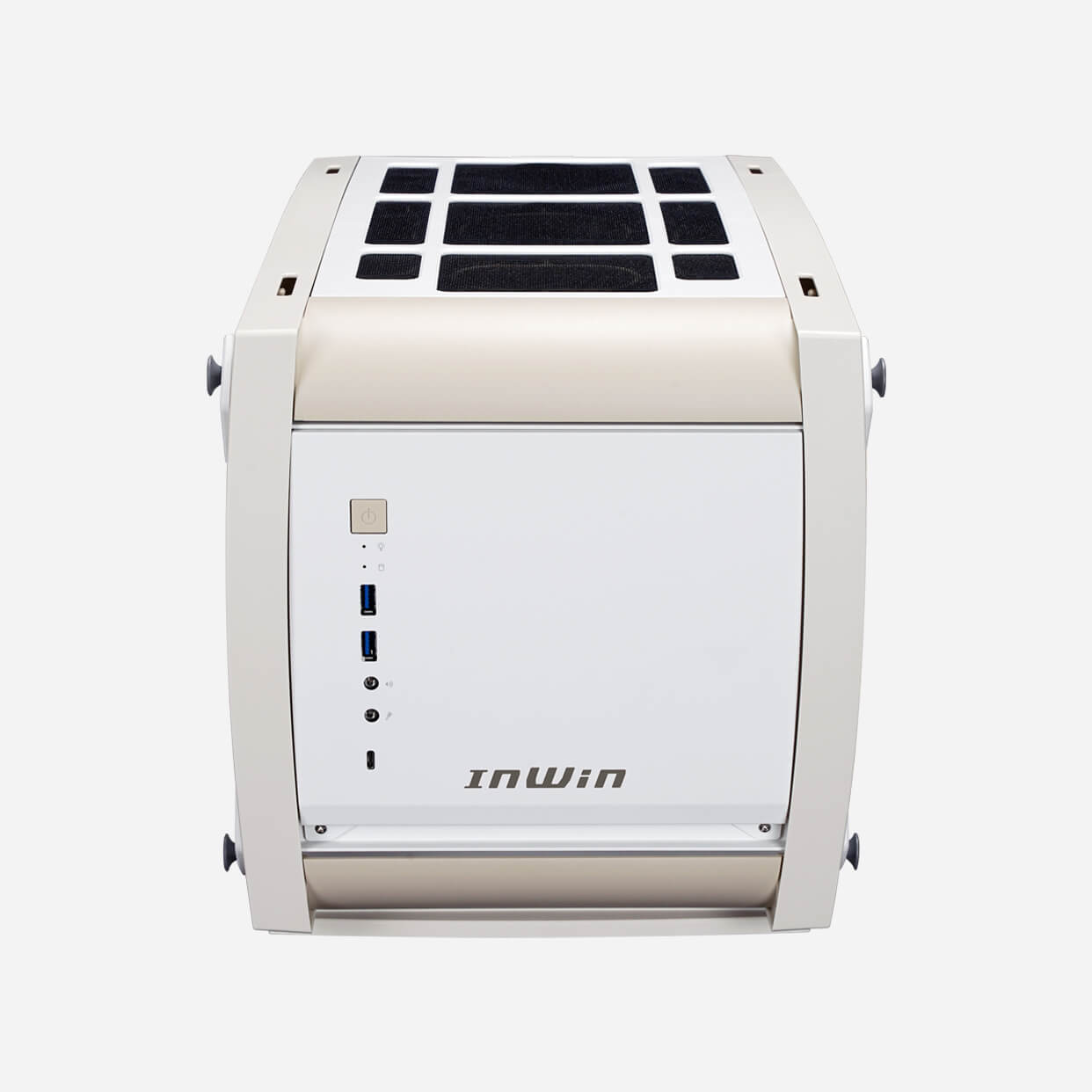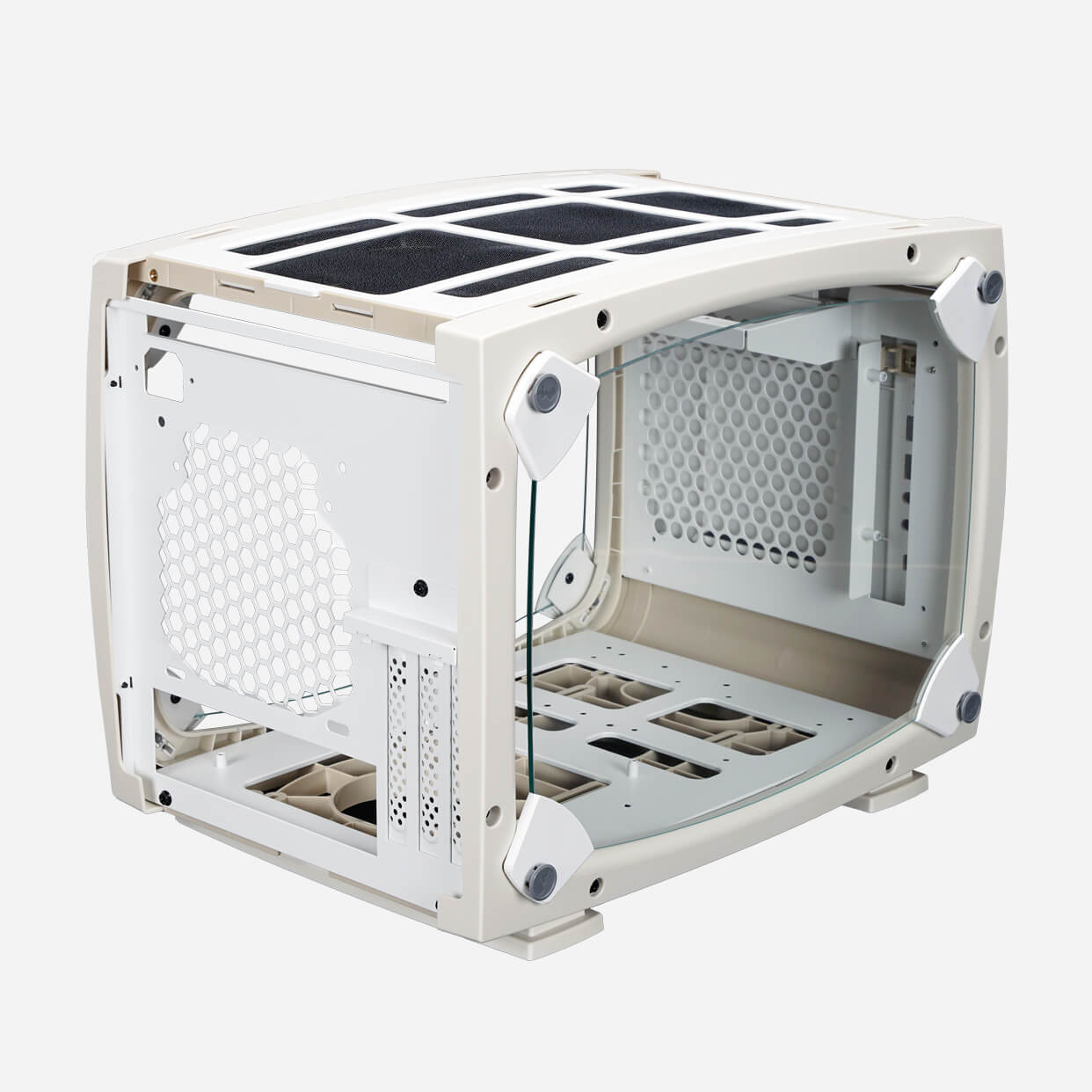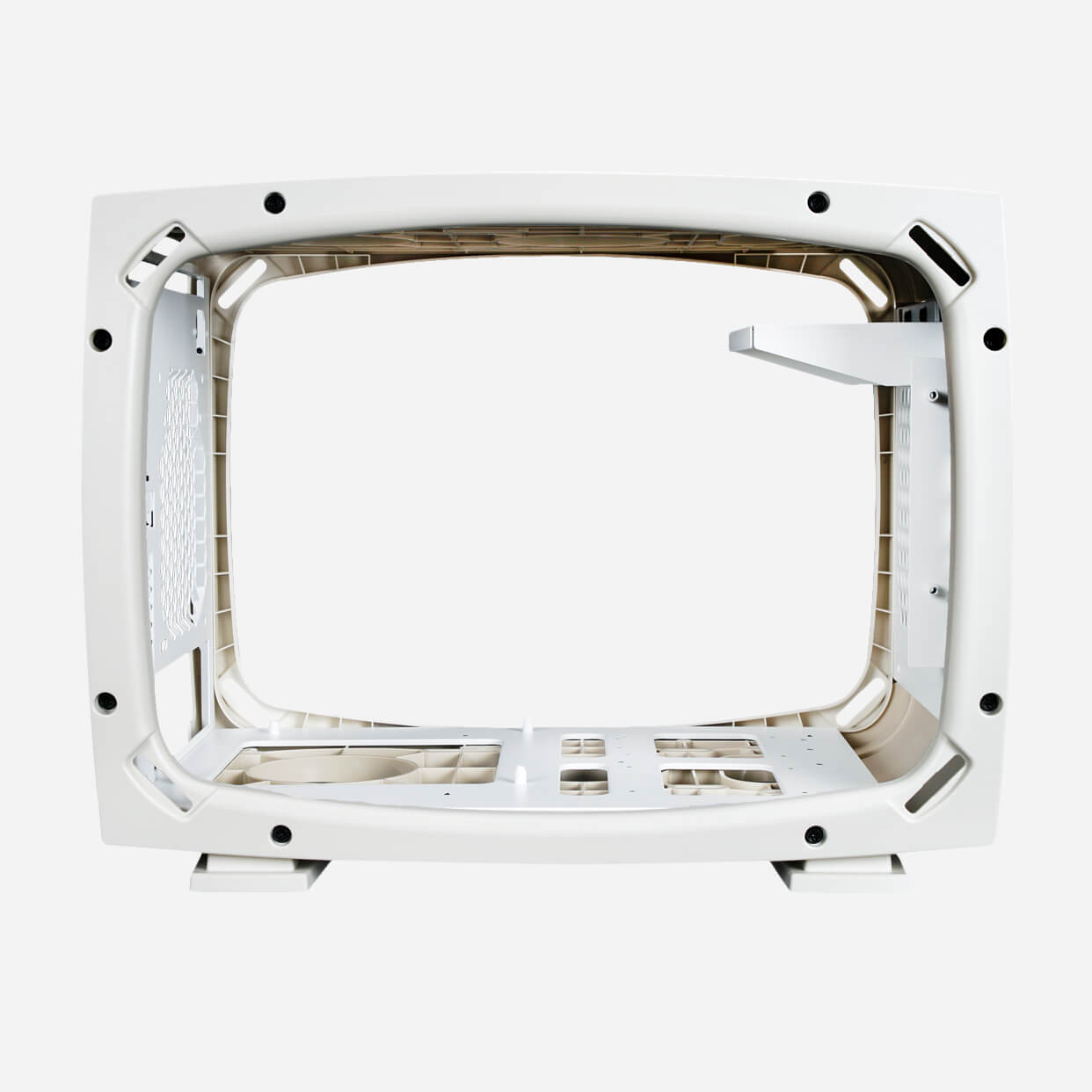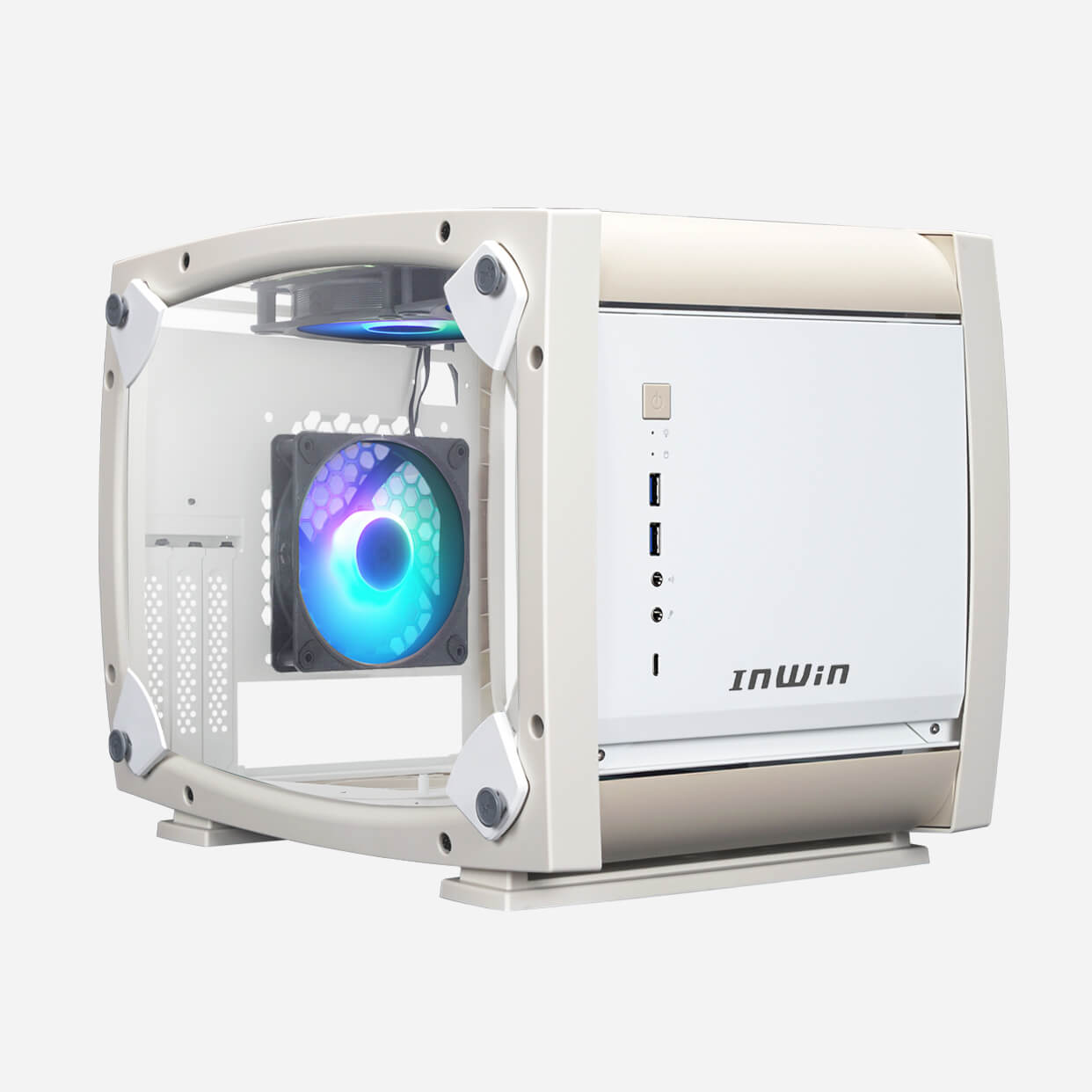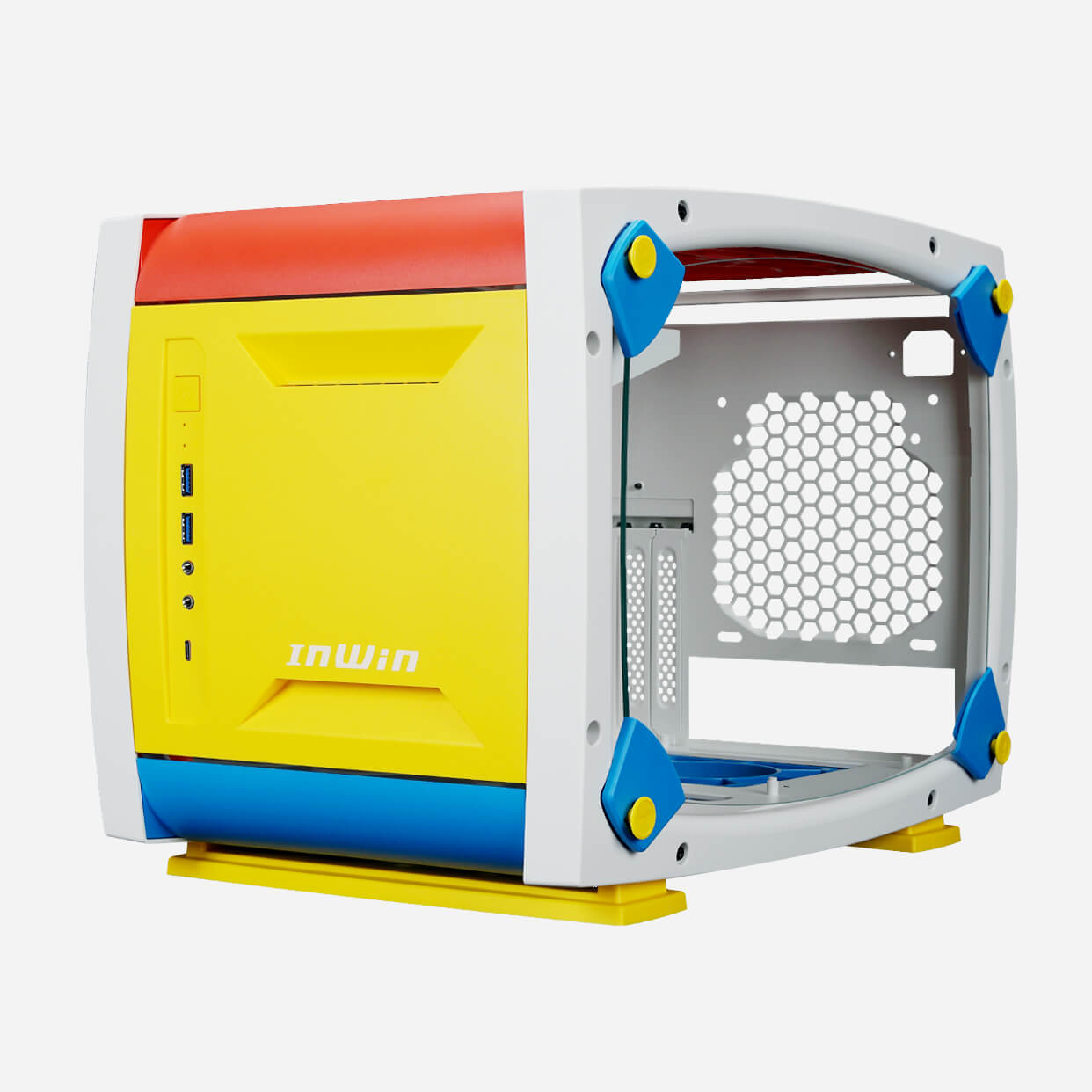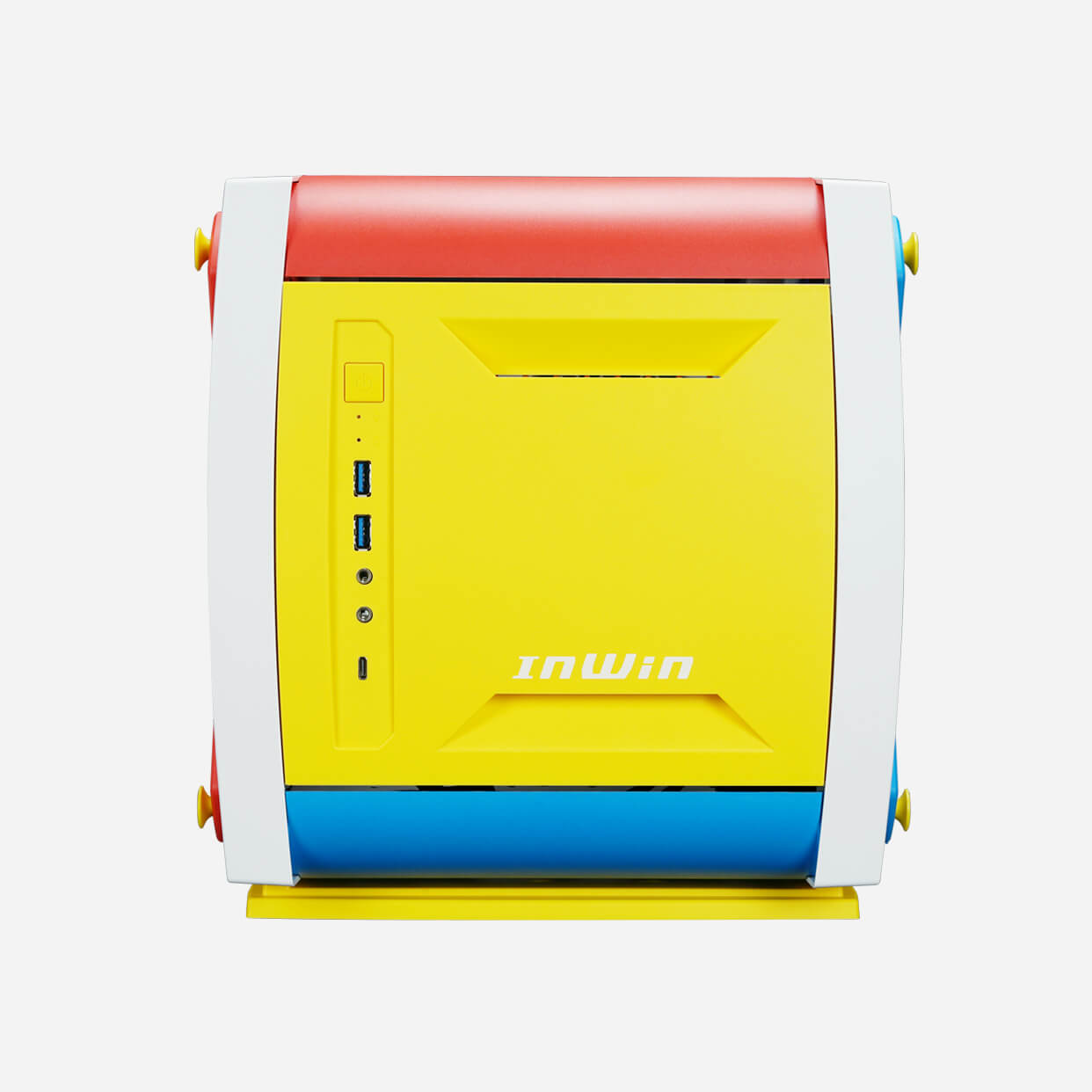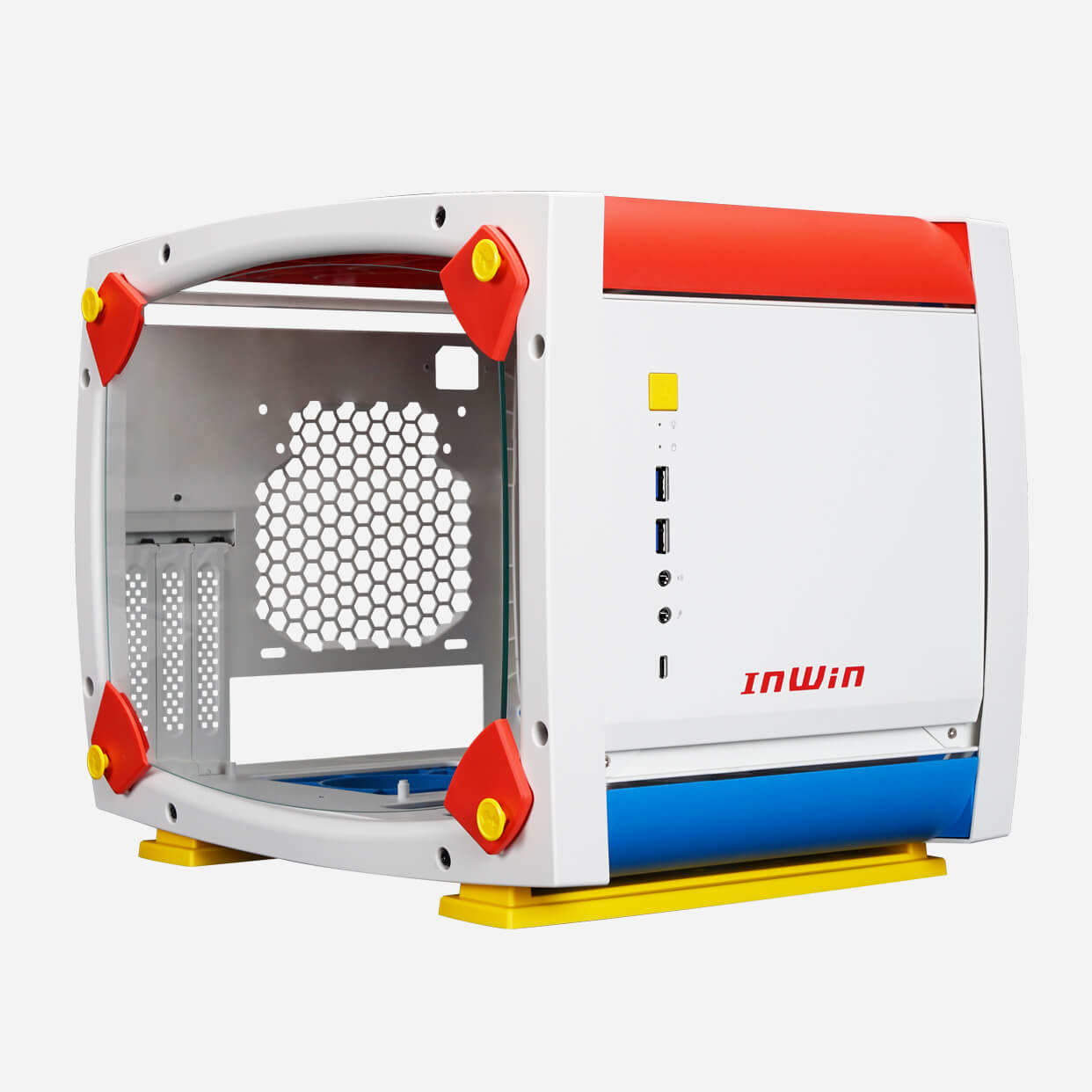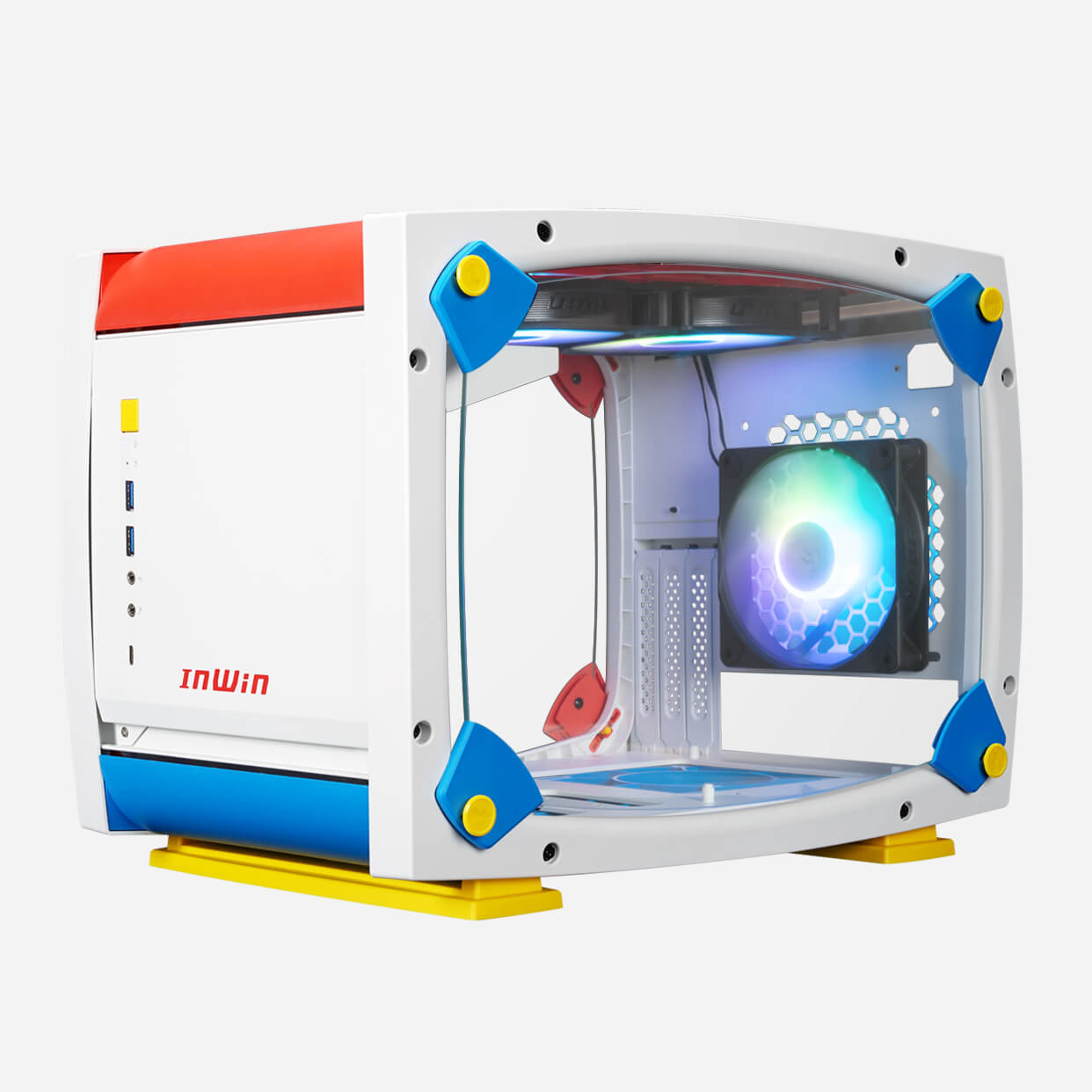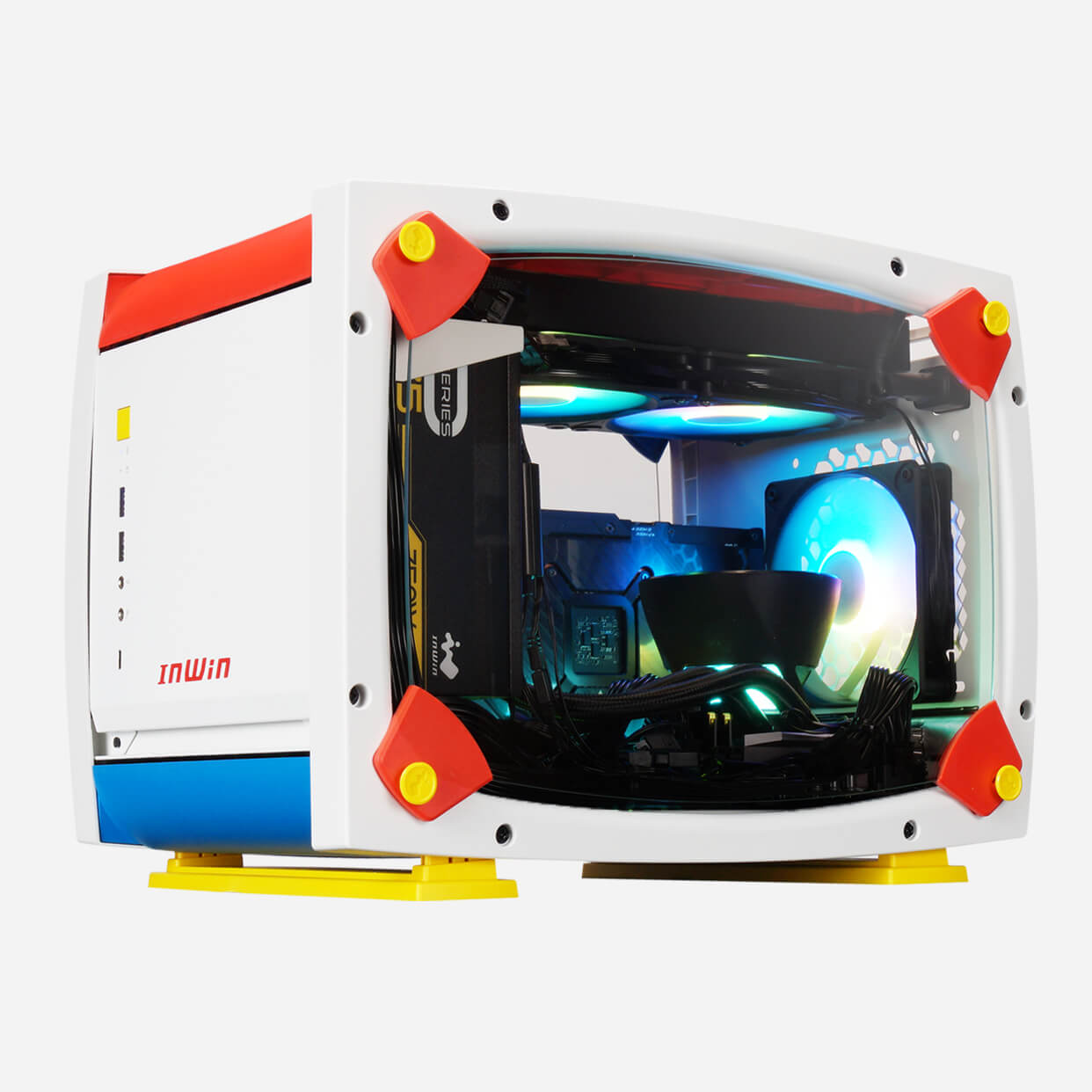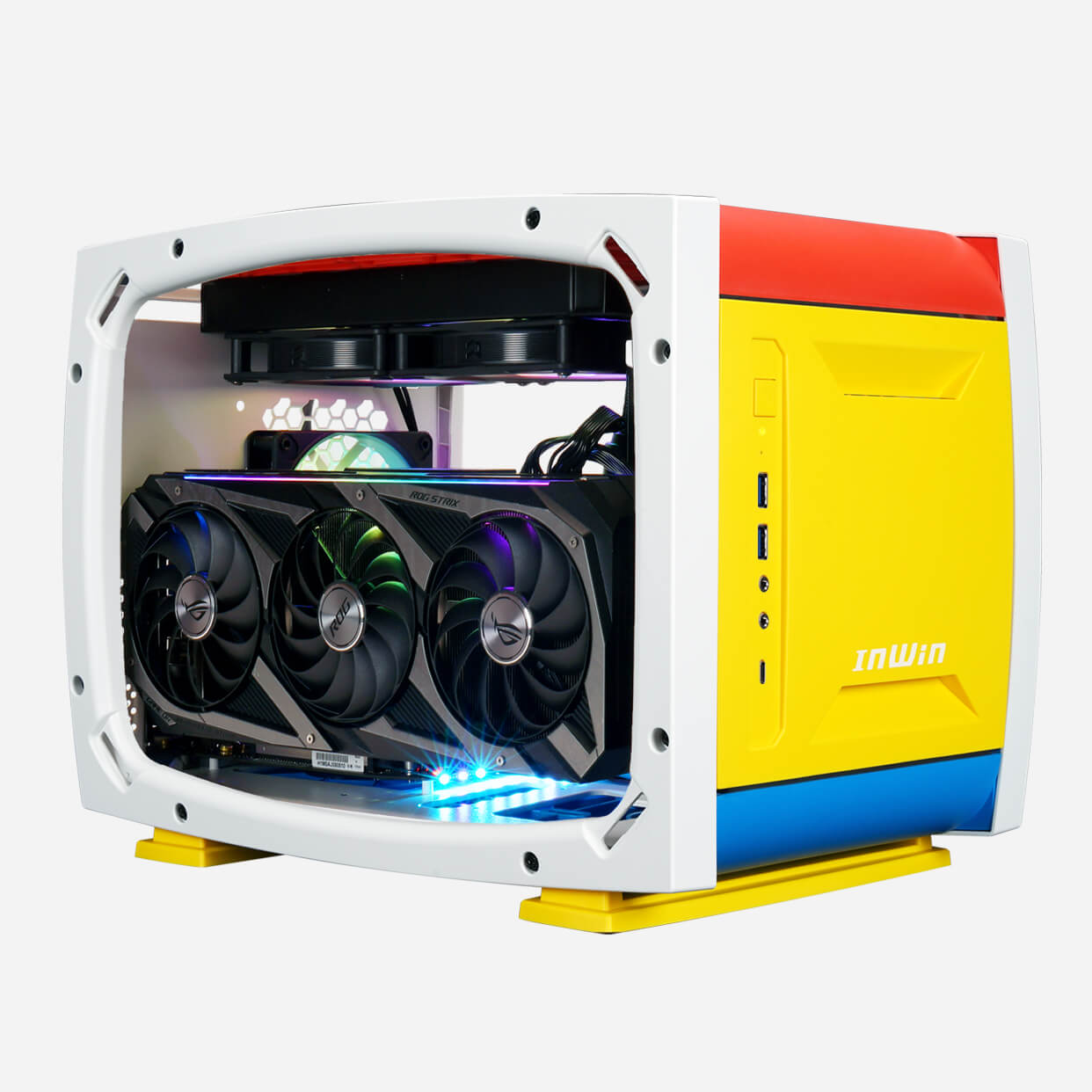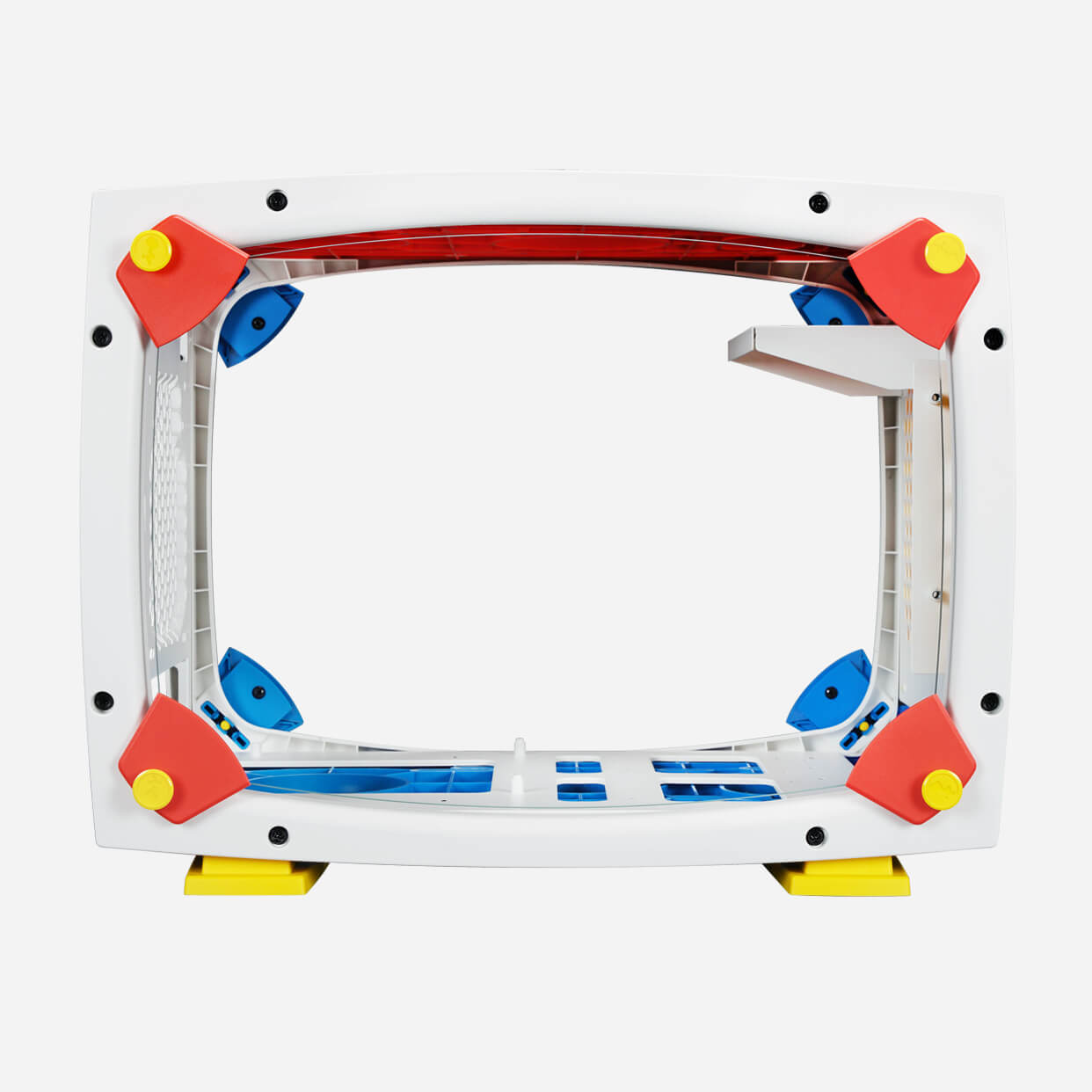 EXPLORER
Mini ITX
Think It. Build It. The EXPLORER chassis is designed especially for those who seek more from their compact builds. Assemble the modular 10-piece set of EXPLORER to complete the mini tower.
Specs
Model
EXPLORER
Model Number

IW-CS- EXPLORER-JWHI

IW-CS- EXPLORER-BWHI

Colors
Justice White, Bone White
Case Type
Mini-ITX Tower
Materials
Tempered Glass, SECC, ABS
M/B Compatibility
Mini-ITX
Expansion Slots
3 x Vertical PCI-E
Maximum Compatibility
VGA Card Length: 330 mm
CPU Heatsink Height: 160 mm
I/O Ports
1 x USB 3.2 Gen 2x2 Type-C
2 x USB 3.0
HD Audio
Internal Drive Bays
2 x 2.5"/ 1 x 3.5"
Thermal Solution Compatibility

Air Cooling Fans:
Top: 2 x 120 / 2 x 140 mm
Rear: 1 x 120 / 140 mm
(3 InWin AL120 Fans Included)

Water Cooling Radiator:
Top: 1 x 240 mm

Power Supply Compatibility
PSII : ATX12V
- Length up to 160mm
Product Dimensions
(L x W x H)

392 x 285 x 307 mm
15.4 x 11.2 x 12"


Package Dimensions
(L x W x H)

405 x 300 x 225 mm
15.9 x 11.8 x 8.8"


Net Weight
3.75 kg, 

8.26 lbs

Gross Weight
5 kg, 

11 lbs

* InWin's products comply with RoHS regulations.
* Specifications may vary based on different regions.
Product Name
Luna AL120
Quantity Included
Single Pack
Triple Pack
Part Number

IW-FN-AL120-1PK


IW-FN-AL120-3PK
Color
Black
Fan Size
120 x 120 x 25mm
Material
PC, PBT
Rated Voltage
DC 12V
Rated Power
3.96W
Rated Current
0.33A
ADD RGB Rated Voltage
DC 5V
ADD RGB Rated Power
1.5W
ADD RGB Rated Current
0.3A
Speed Mode
PWM 600-1800 +/-10% RPM
Air Flow
82.96 CFM
Air Pressure
2.31 mm / H2O
LED
Addressable RGB
Connector (Fan to Fan)
Non-Modular Cables
Connector to M/B
4-Pin (PWM, 12V), 3-Pin (ARGB, 5V)
Noise Level
25 dB(A) (Normal)
Bearing Type
Long Lifespan Sleeve Bearing

Gross 

Weight
169 g
484 g

Package Dimensions




(L x W x H)

185 x 125 x 30 mm
185 x 125 x 82 mm

Warranty
2 years
* Specifications may vary based on different regions.
* InWin's products comply with RoHS regulations.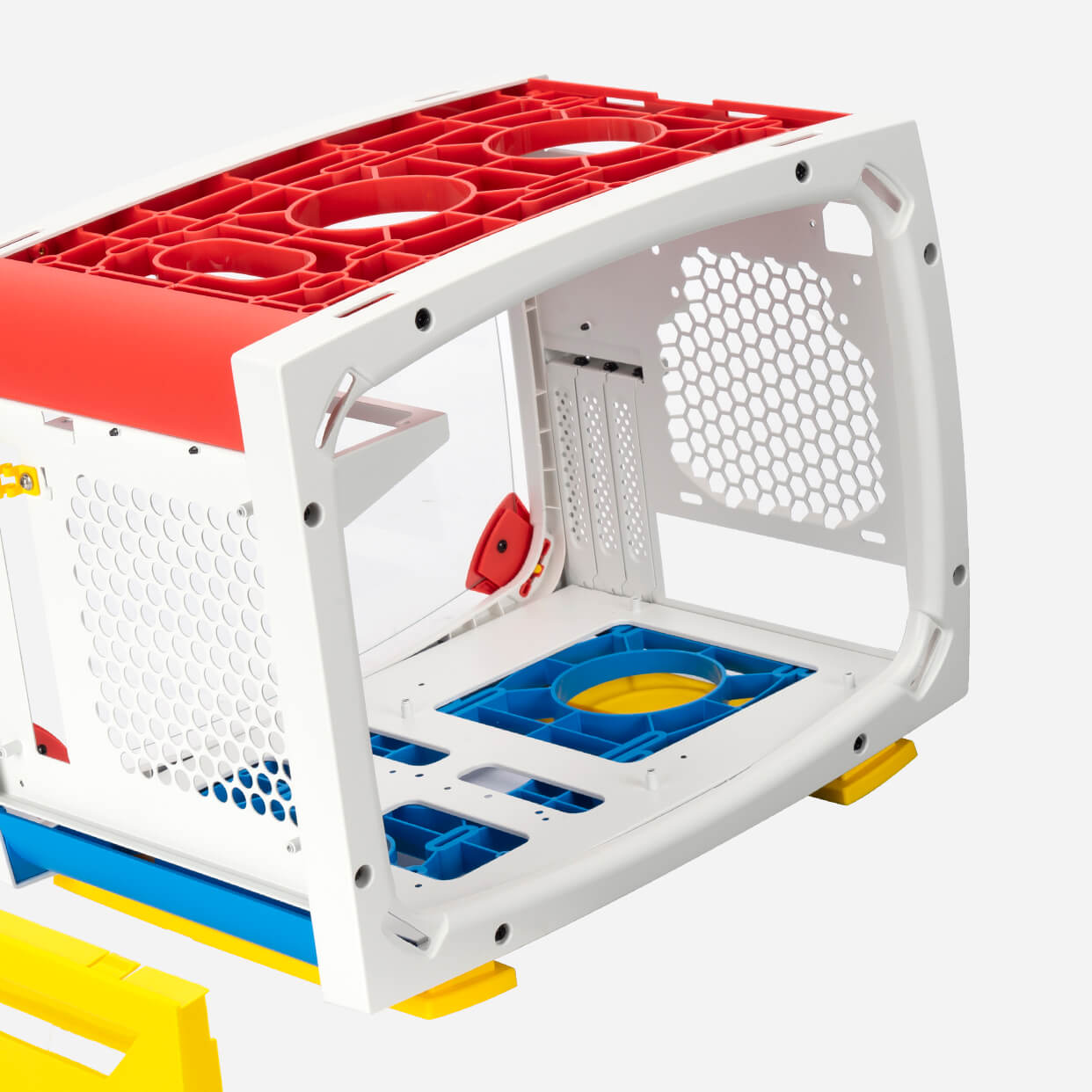 Build the Frame, Then Build the PC
Build your PC from the outside structure to assembling the PC with internal hardware. Explore the joy of assembling your chassis with EXPLORER.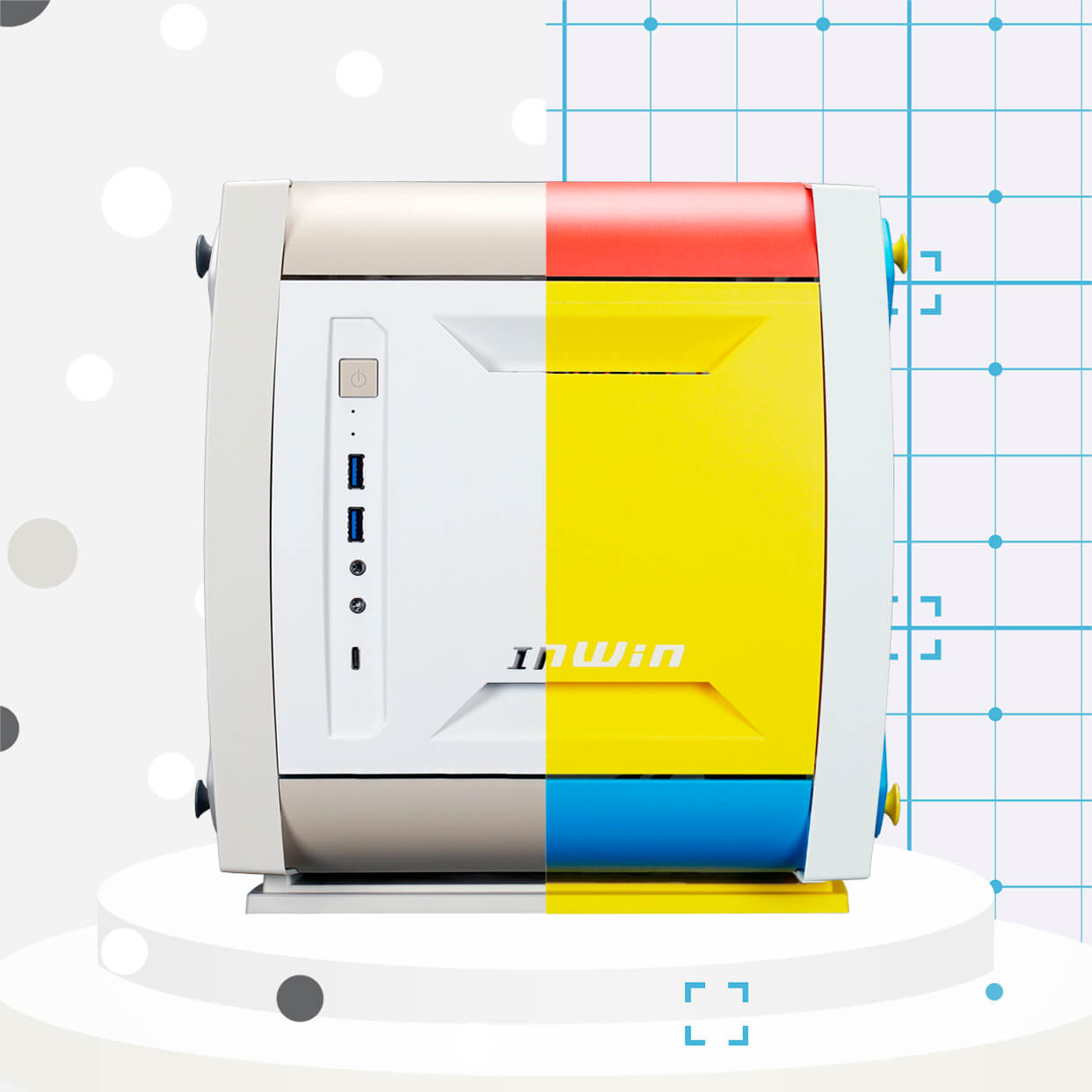 What's Your Shade?
Two color shades are offered with EXPLORER. Choose Bone White if you prefer a more monochromatic color scheme, while Justice White offers a variety of colors.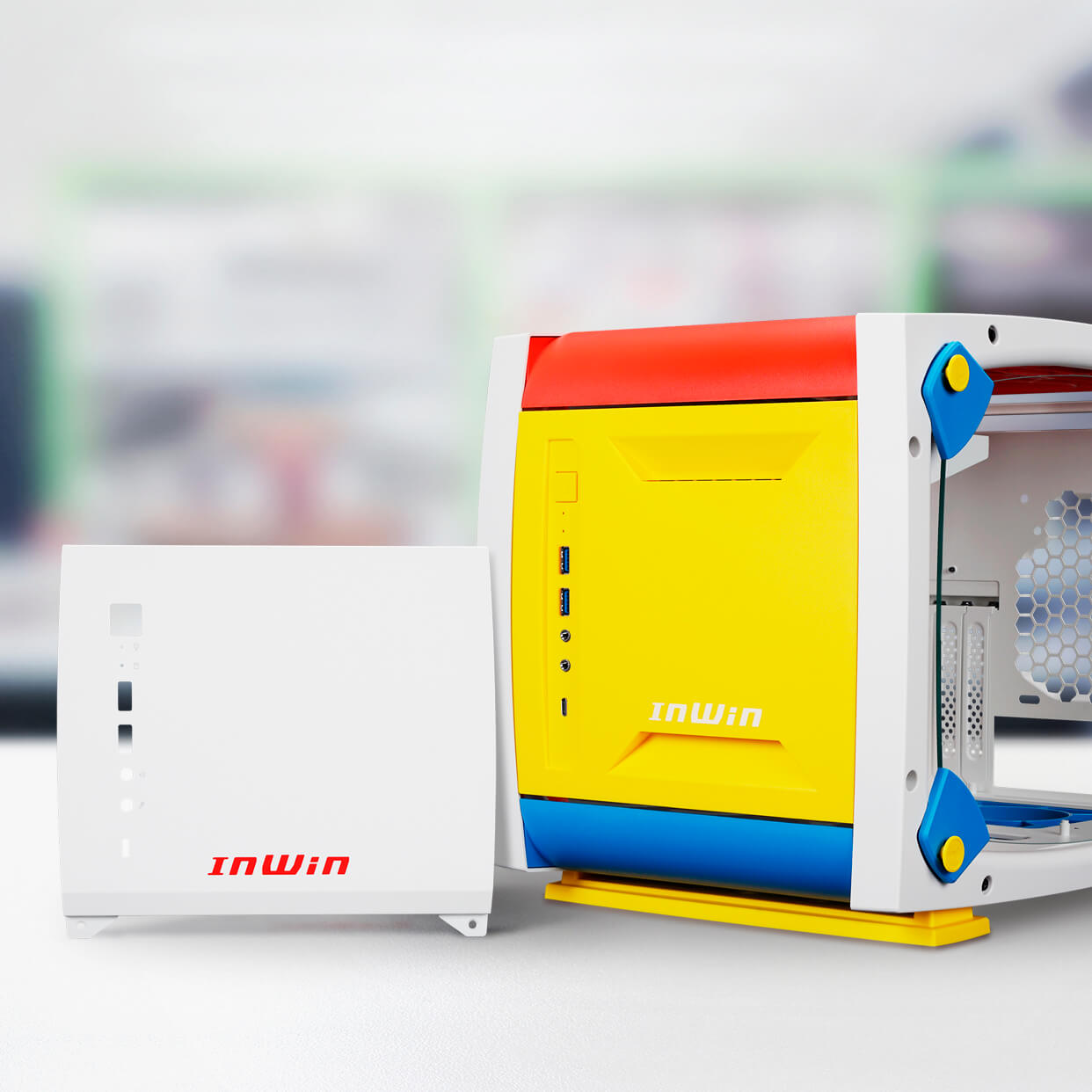 Swap It!
EXPLORER comes with two front panels to allow users to swap it for different purposes/preferences.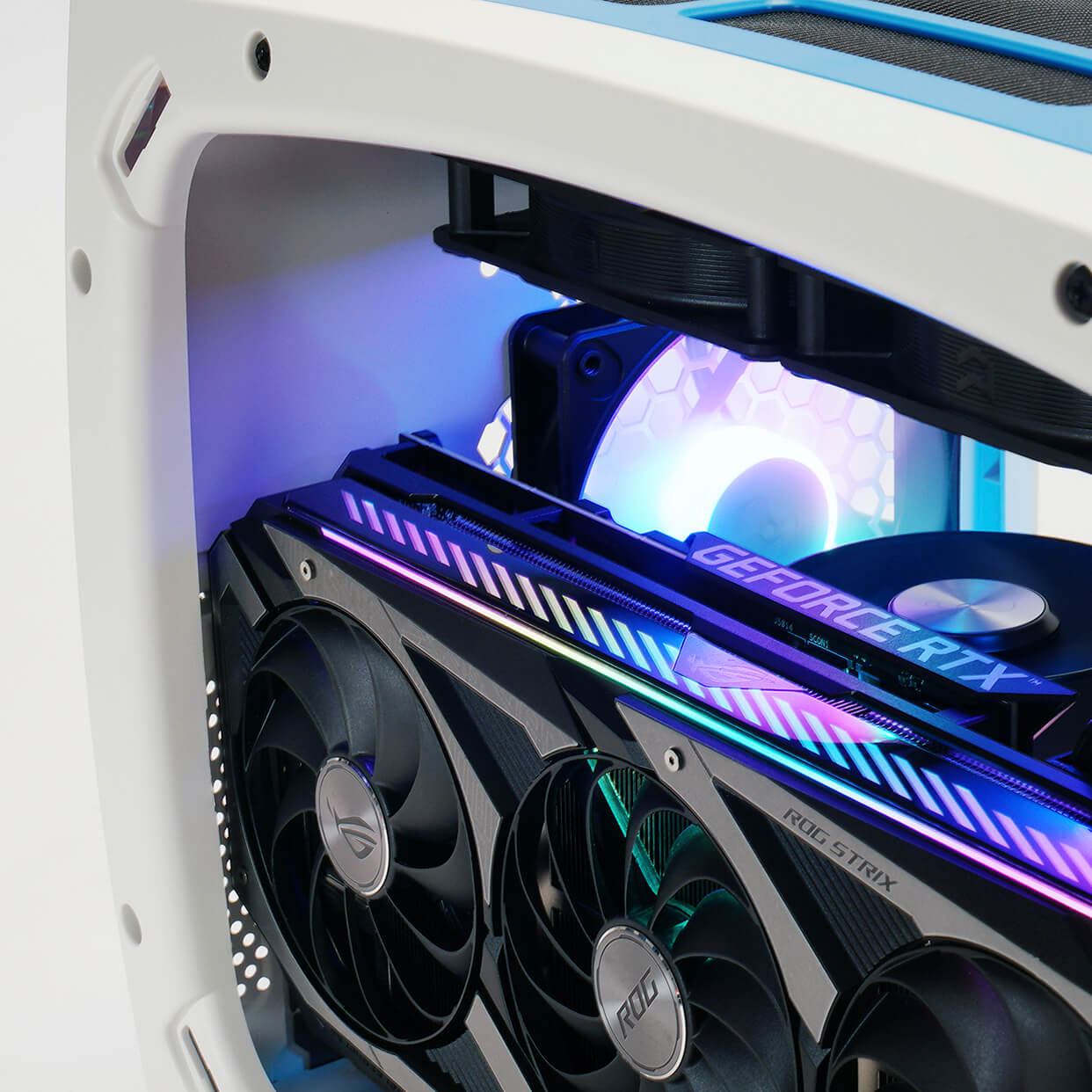 Spacious, Compact Chassis
No compromises! No need to be selective with your high-end GPUs. EXPLORER offers enough space for triple-slot GPUs. Explore the benefits of a spacious interior!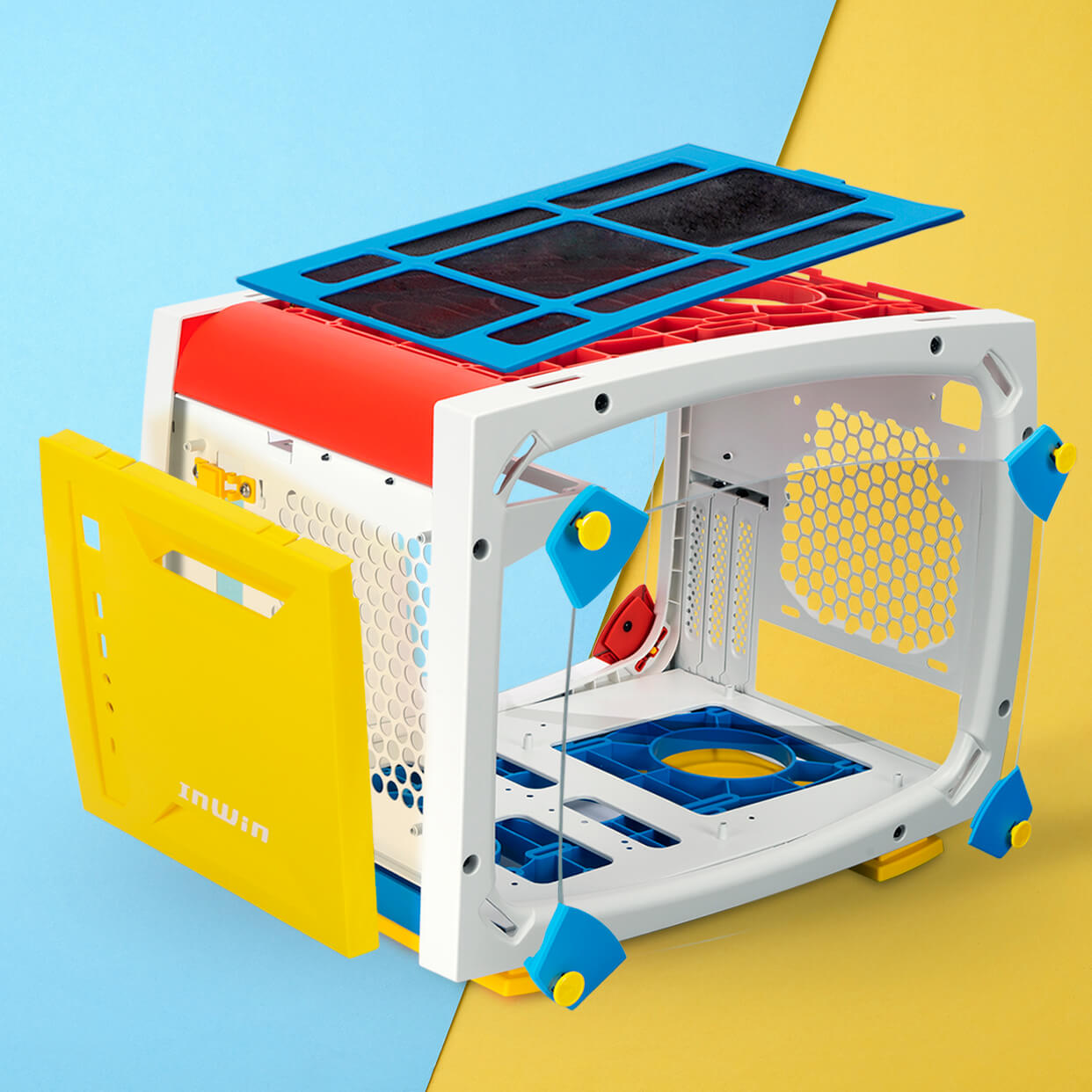 Build Easy!
EXPLORER possesses hassle-free designs, such as the quick-release dust filter, side panel, front panel and much more!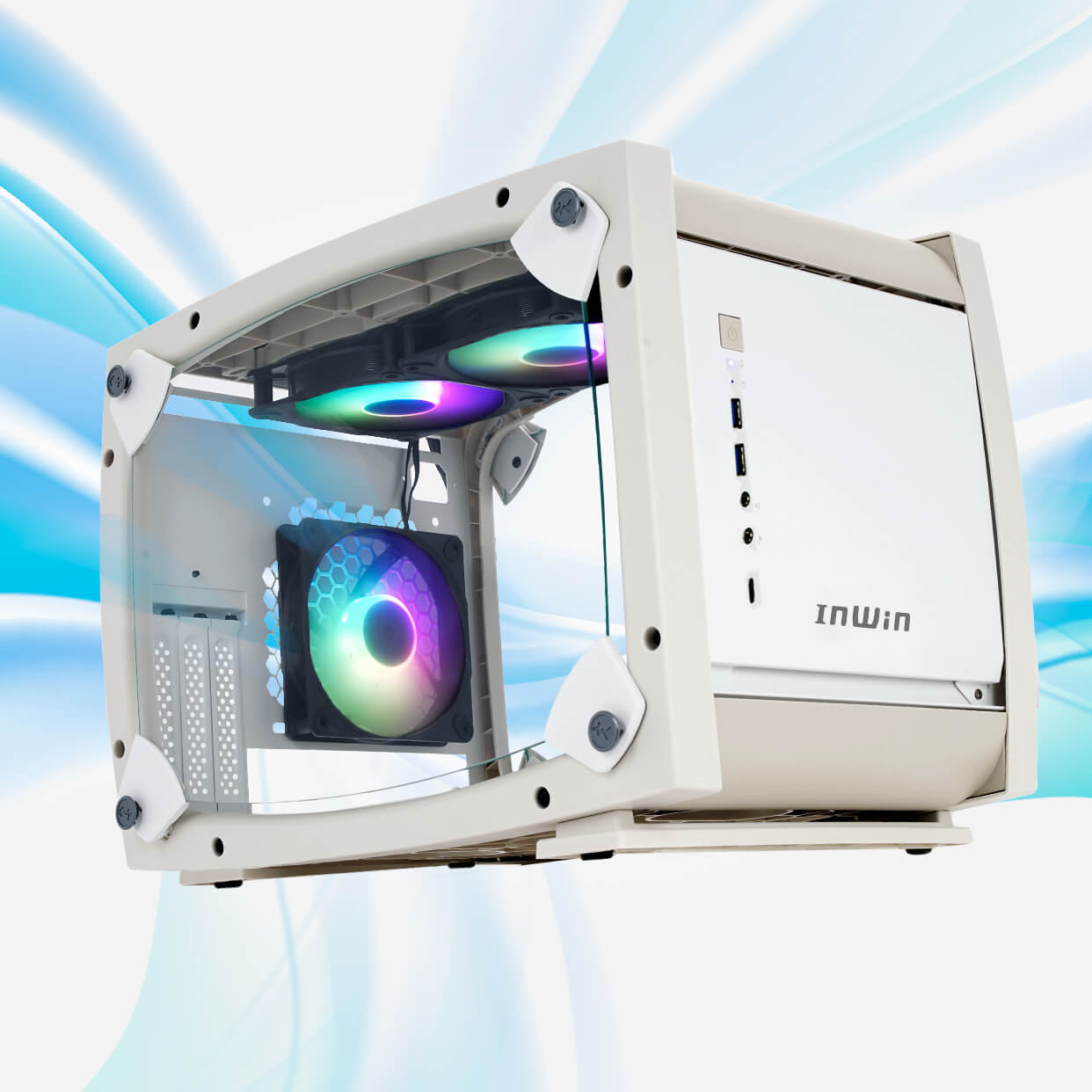 Explore Luna
Three Luna AL120 high-performance 120mm fans are come with the package! Install Luna and feel the cool, moonlit breeze!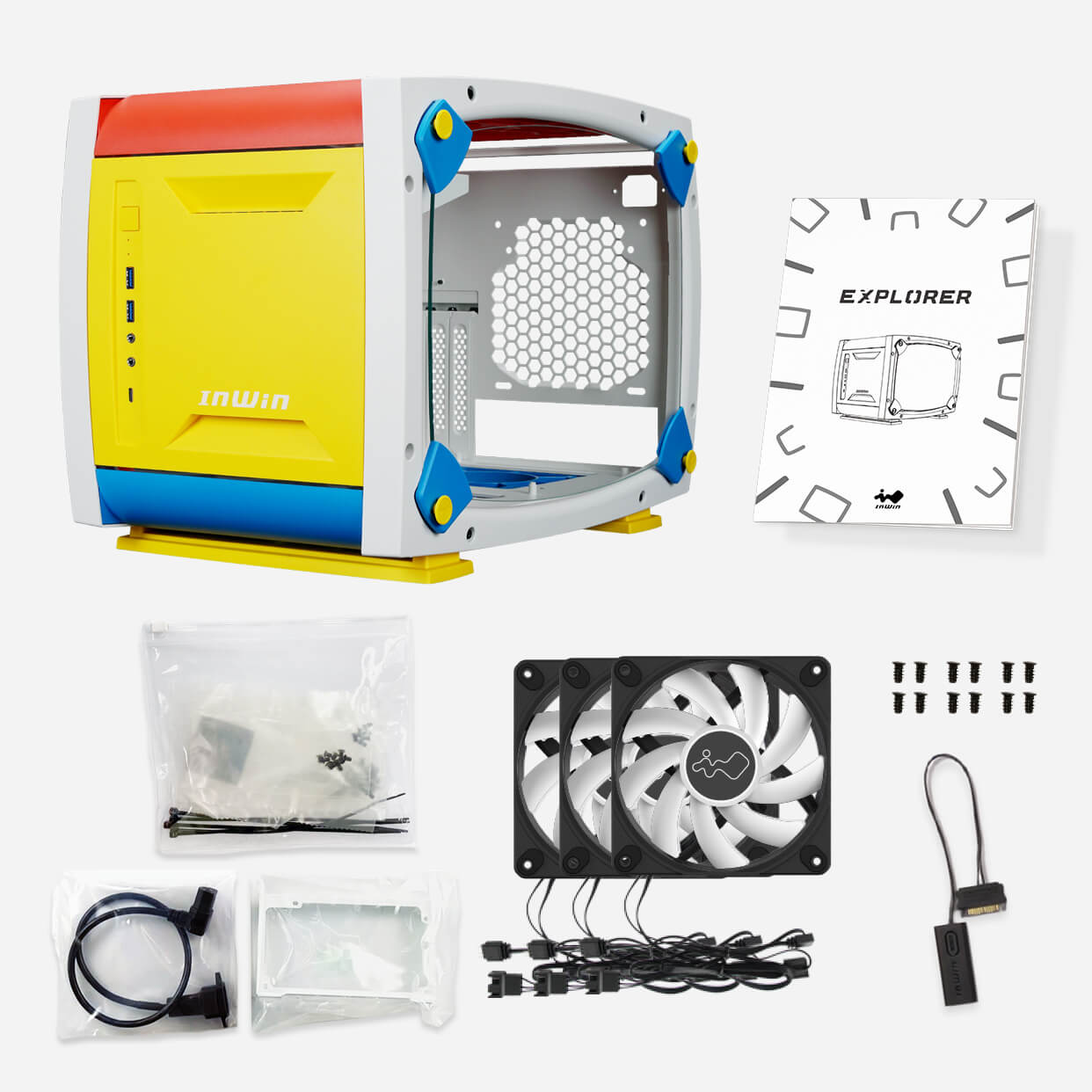 Components
EXPLORER Chassis (10-Pieces Module Set) x 1
Assemble Guide x 1
Accessories Bag x 1
Power Cord x 1
Power Supply Holder x 1
Luna AL120 Fans x 3
Fan Screws x 12
ARGB One-Click Controller x 1
Download
Become a Fan of InWin's Case Fans!
InWin's case fans are both aesthetically pleasing and practical. There are different series of case fans that meet different user requirements. Some of InWin's fans are daisy-chainable and some are not. So, take a look and check out which InWin fans match your needs
Non-Modular Cable
4 Pin (PWM, 12V), 3 Pin (ARGB, 5V)

Sirius Loop

Jupiter Series

Sirius Pure

Luna AL120

Mercury AM120S

Sirius Extreme

Sirius Extreme Pure

Neptune AN Series

Neptune DN Series

Neptune DN PRO Series

Modular ARGB Type 1
6-Pin Modular (PWM + ARGB)

Aurora

EGO

Modular ARGB Type 2
6-Pin Modular (PWM + ARGB)

Crown Series

Saturn Series

Modular RGB
8-Pin Modular (PWM + RGB)

Polaris RGB Series

Polaris AluminumRGB Series
InWin's Fans Compatibility Note:
1. Do not chain up your fans with other fans in with different cables types.
2. ARGB fans and RGB fans are not compatible with each other.