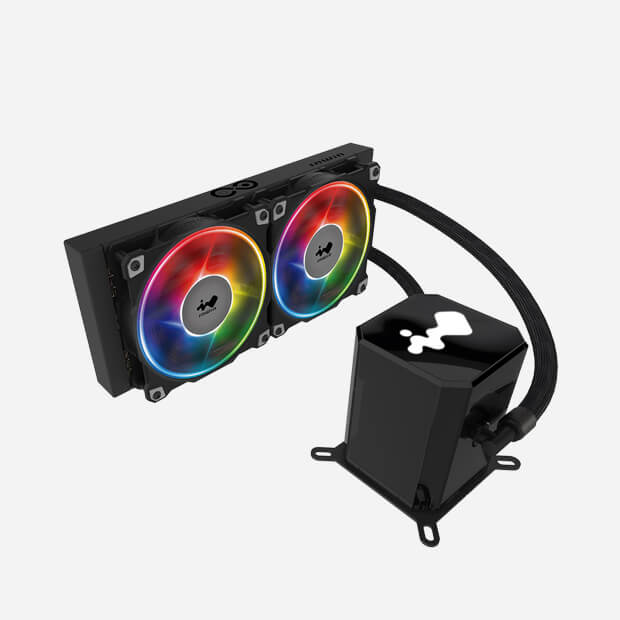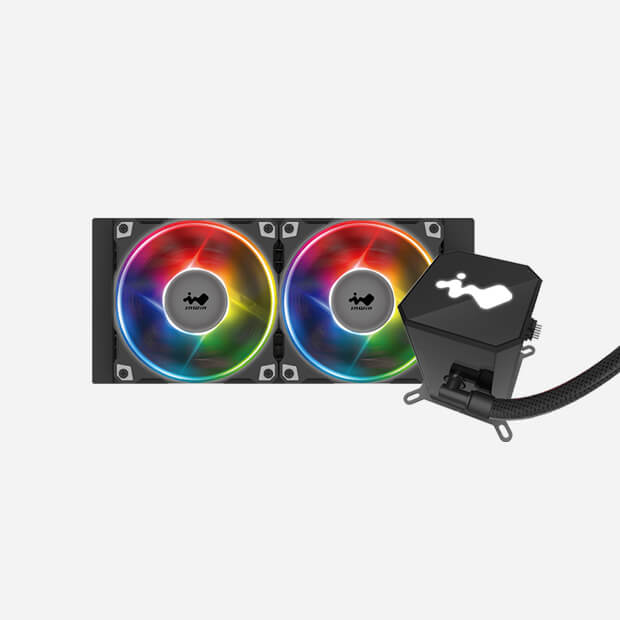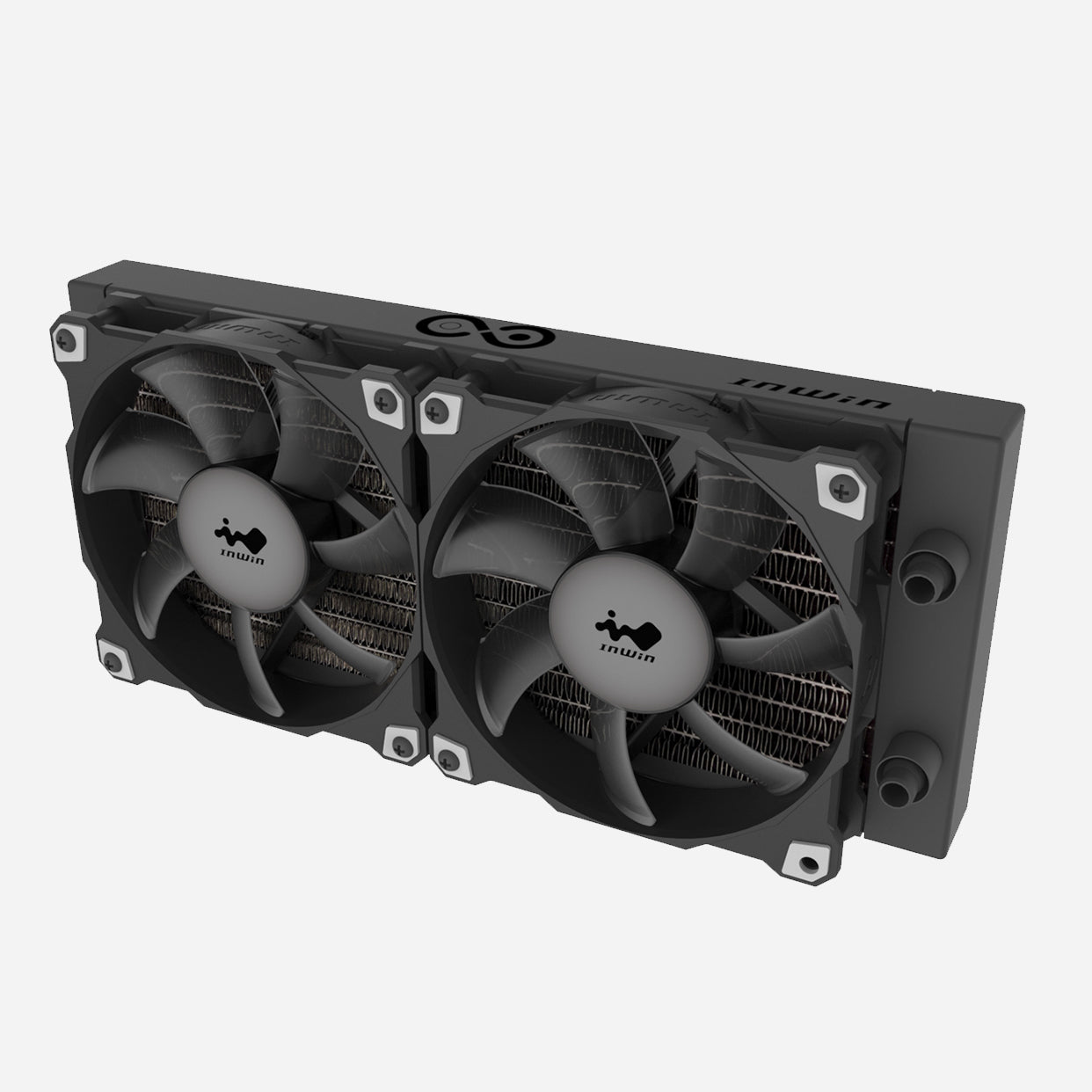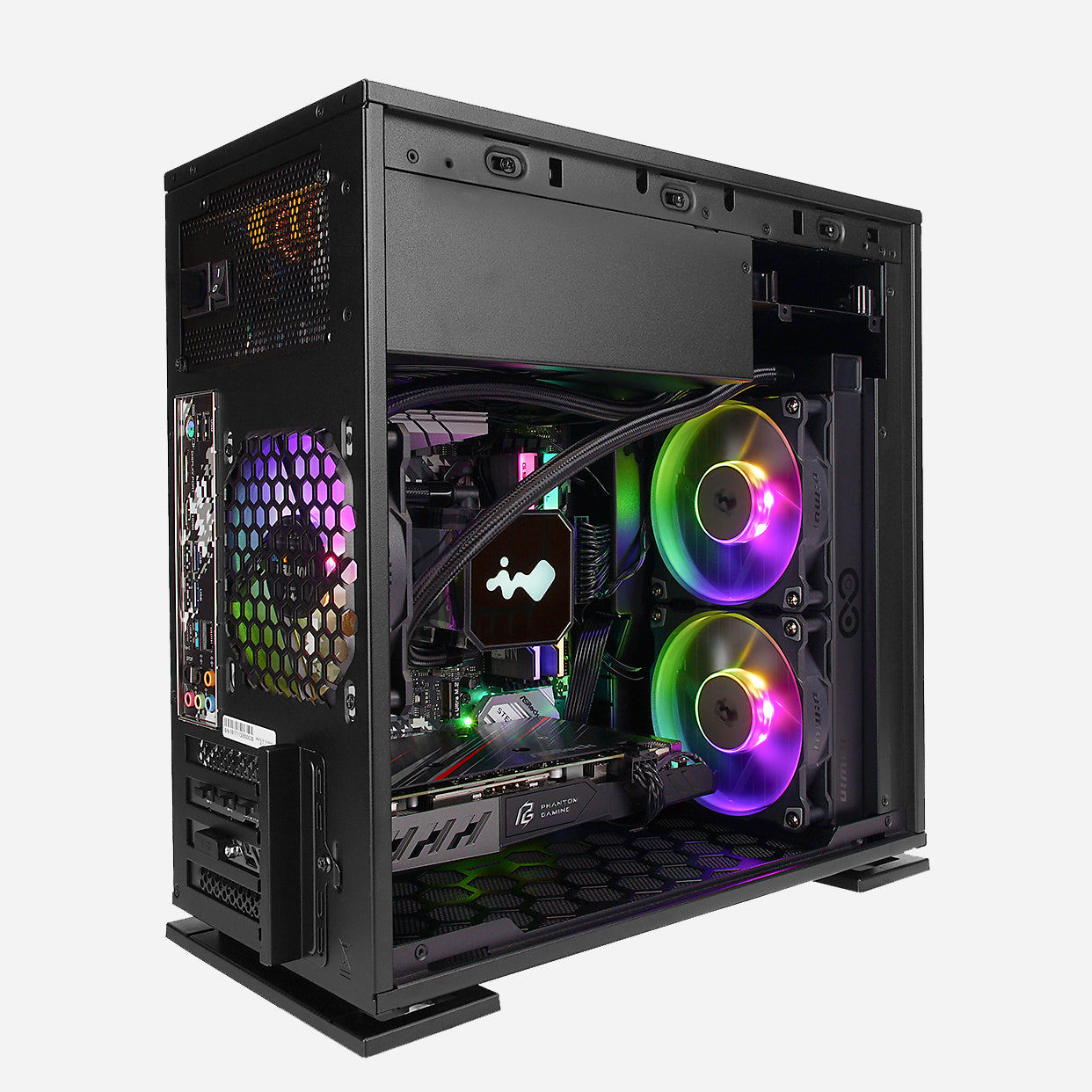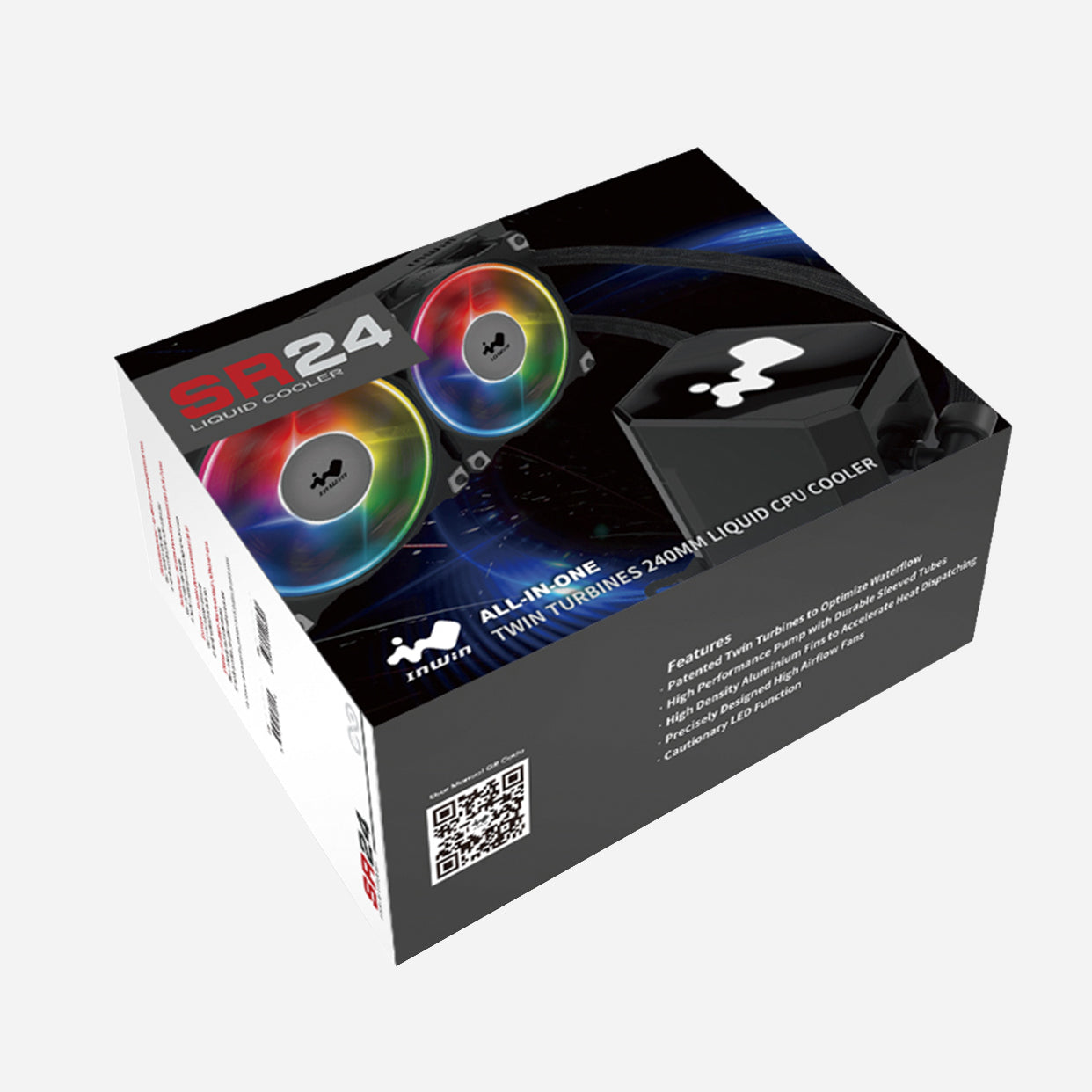 SR24
The SR Series possesses a patented twin-turbine function, which increases a higher waterflow. It comes with AJF120 ARGB static pressure fans.
Patented Integrated Twin-Turbines

AJF120 High Static Pressure Fans

ARGB Lighting Effect

Cautionary LEDs
Specs
Model
SR24
Model Number
IW-LC-SR24
CPU Socket Support
Intel® LGA 1200/ 2066/ 2011-V3/ 2011/ 1366/ 1156/ 1155/ 1151/ 1150
AMD® AM4/ AM3+/ AM3/ AM2+/ AM2/ FM2+/ FM2/ FM1/ TR4
Radiator
Dimensions
(L x W x H)
277 x 120 x 27 mm
10.9 x 4.7 x 1.1"
Materials
Aluminium
Tube Length
400 mm
Tube Material
Rubber with Nylon Braided Sleeve
Water Block & Pump
Dimensions
(L x W x H)
68 x 68 x 100 mm


2.7 x 2.7 x 3.9"

Materials
Aluminium, Copper
Pump Speed
2400 +/- 10% RPM
Fan
Model
Jupiter Series AJF120
Quantity Included
2 PCS
Dimensions
(L x W x H)
120 x 120 x 26 mm


4.7 x 4.7 x 1.0"

Speed Mode
PWM 500 - 2500 +/- 10% RPM
Noise Level
23 dB(A) (Normal)
Airflow
101.5 CFM
Static Pressure
4.22 mm / H2O
Connectors
4-Pin (12V, PWM), 3-Pin (5V, ARGB)
Bearing Type
Double Ball Bearing
Package Dimension
(L x W x H)
331 x 265 x 136 mm
15.6 x 4.7 x 1.1"
Net Weight
1.8 kg / 4.0 lbs
Gross Weight
2.4 kg / 5.3 lbs
Warranty
5 Years
* InWin's products comply with RoHS regulation.
* Specifications may vary based on different regions.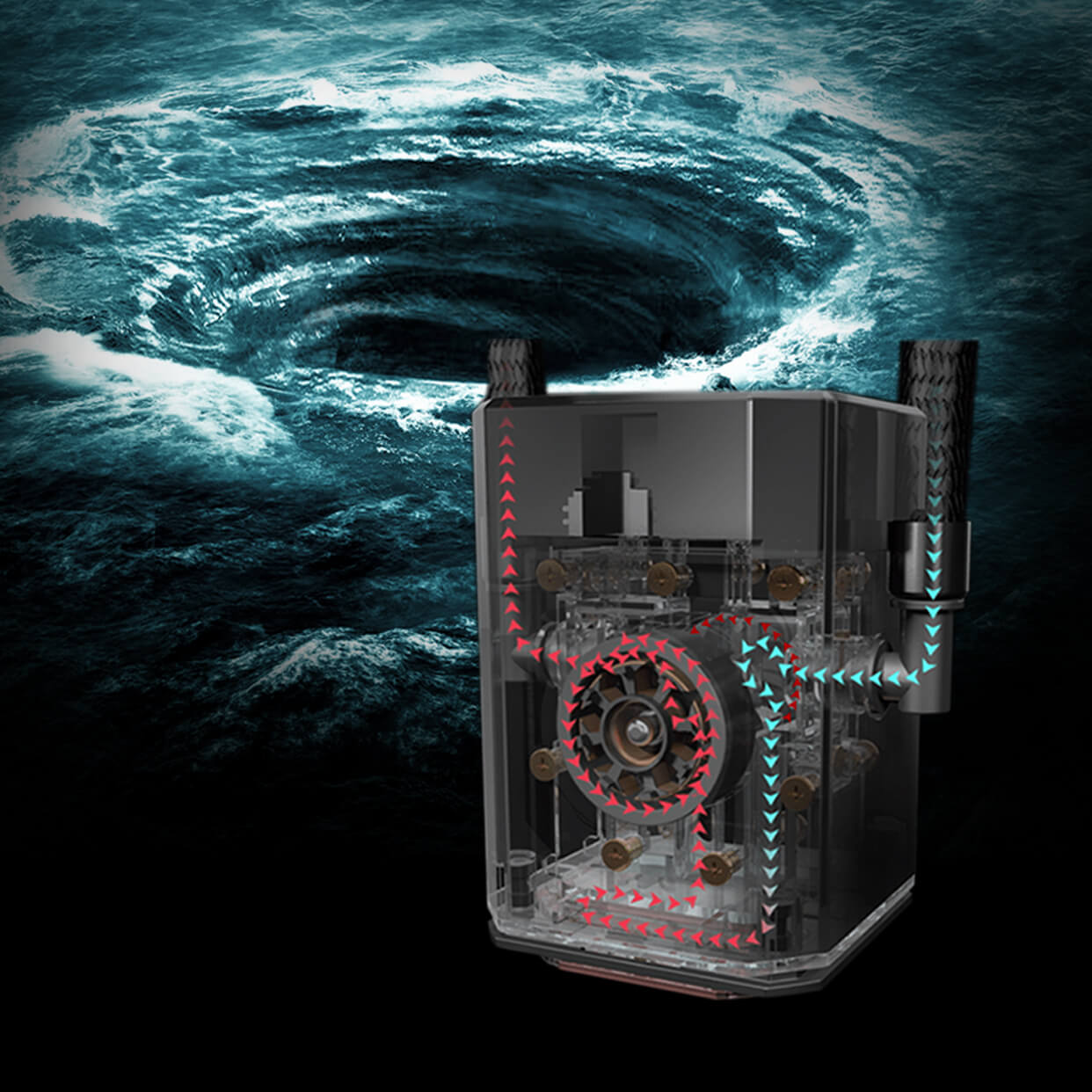 Double the Cooling, Double the Protection!
The SR Series pump possesses a patented internal twin-turbine, cooling your CPU faster and more efficiently.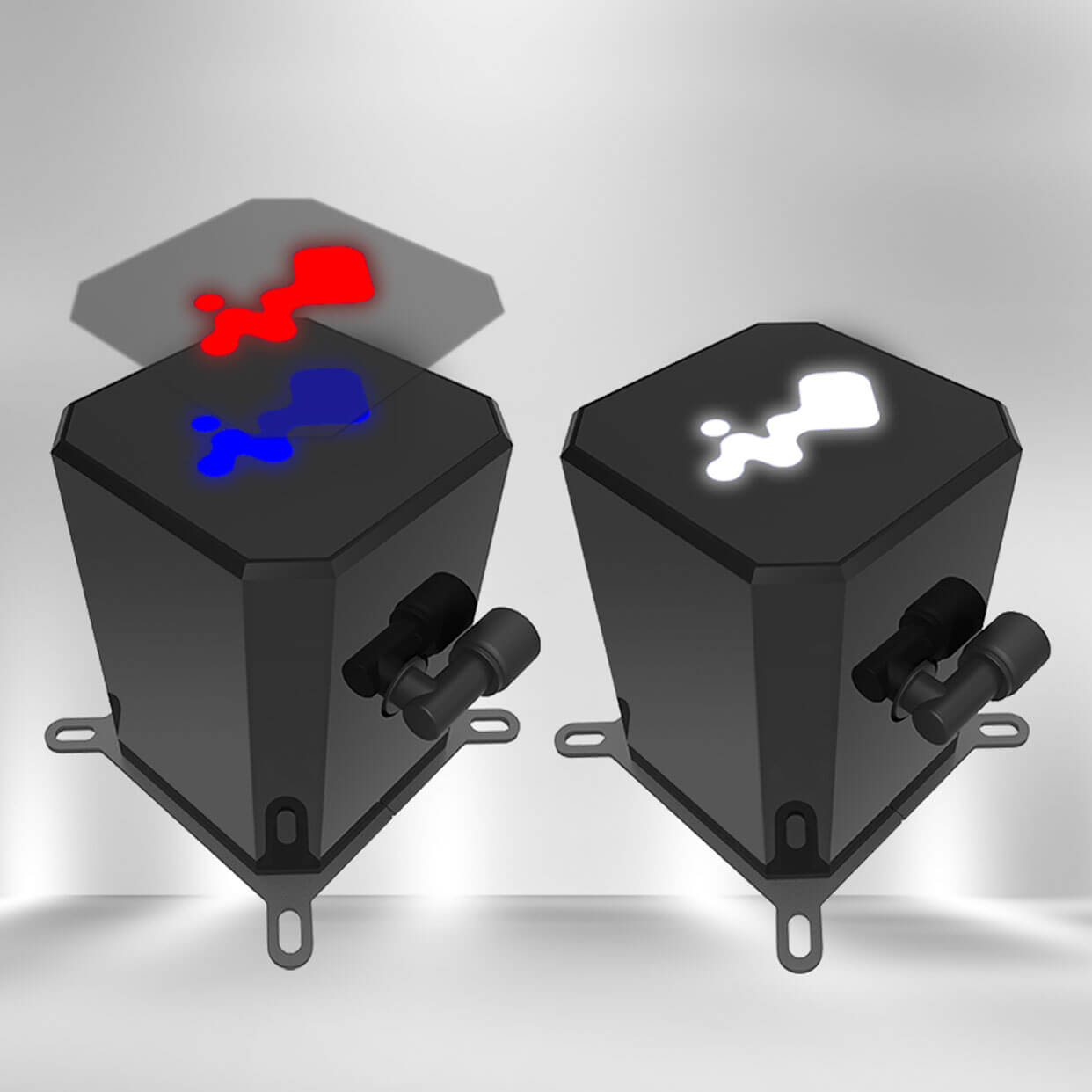 Witness the Power of Safety
The designated white LED InWin Logo will flash red and blue to notify users of detects, unusual currents or excessive heat.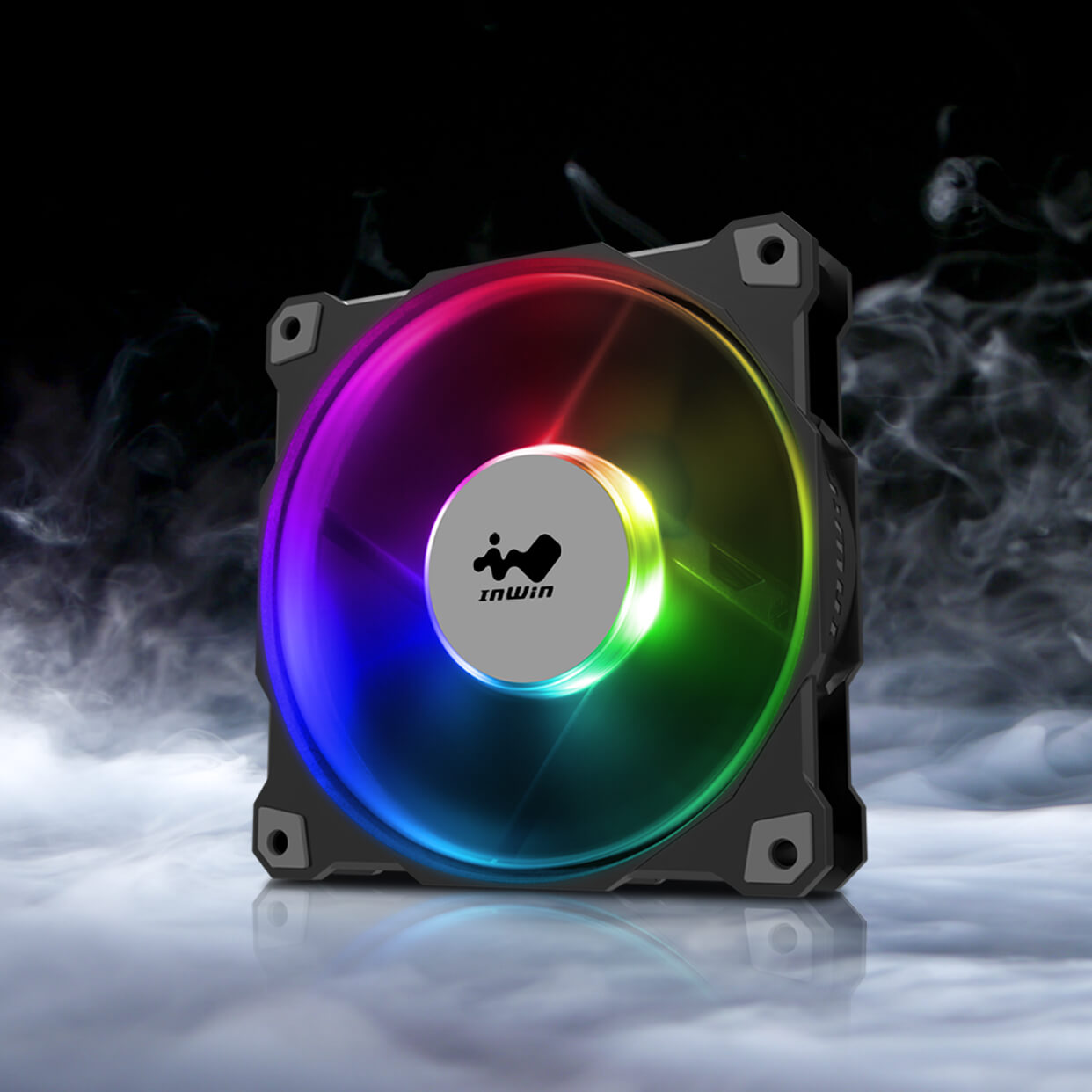 Perfect Balance of Cooling
To reach efficient cooling, the Jupiter AJF120 high static pressure ARGB fans are specially designed for the SR Series.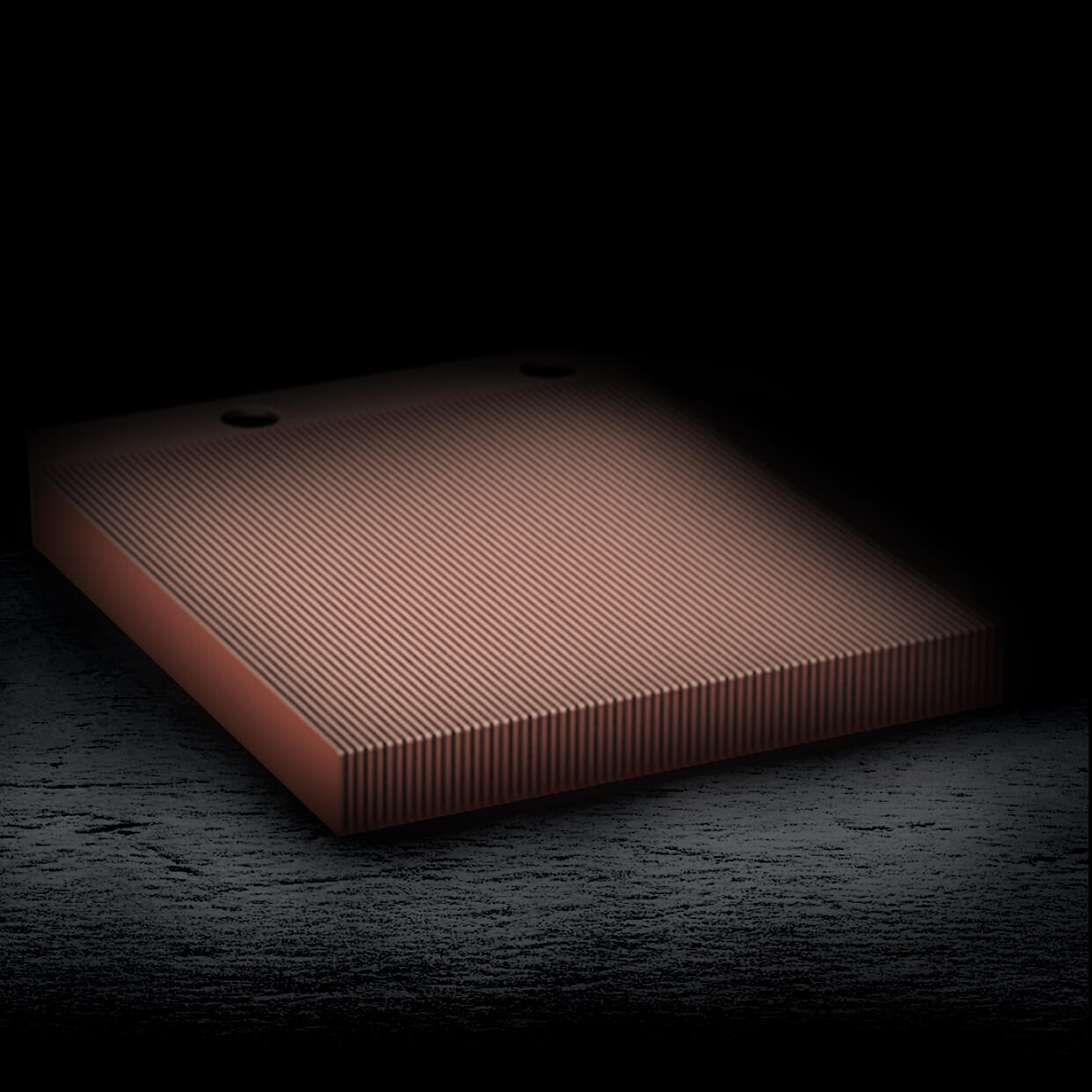 Array of Microchannel Fins
The SR series possesses a high waterflow pump, which enhances cooling performance directly on the copper plate to cool the CPU. The copper plate hosts an array of microchannel fins that dissipates heat.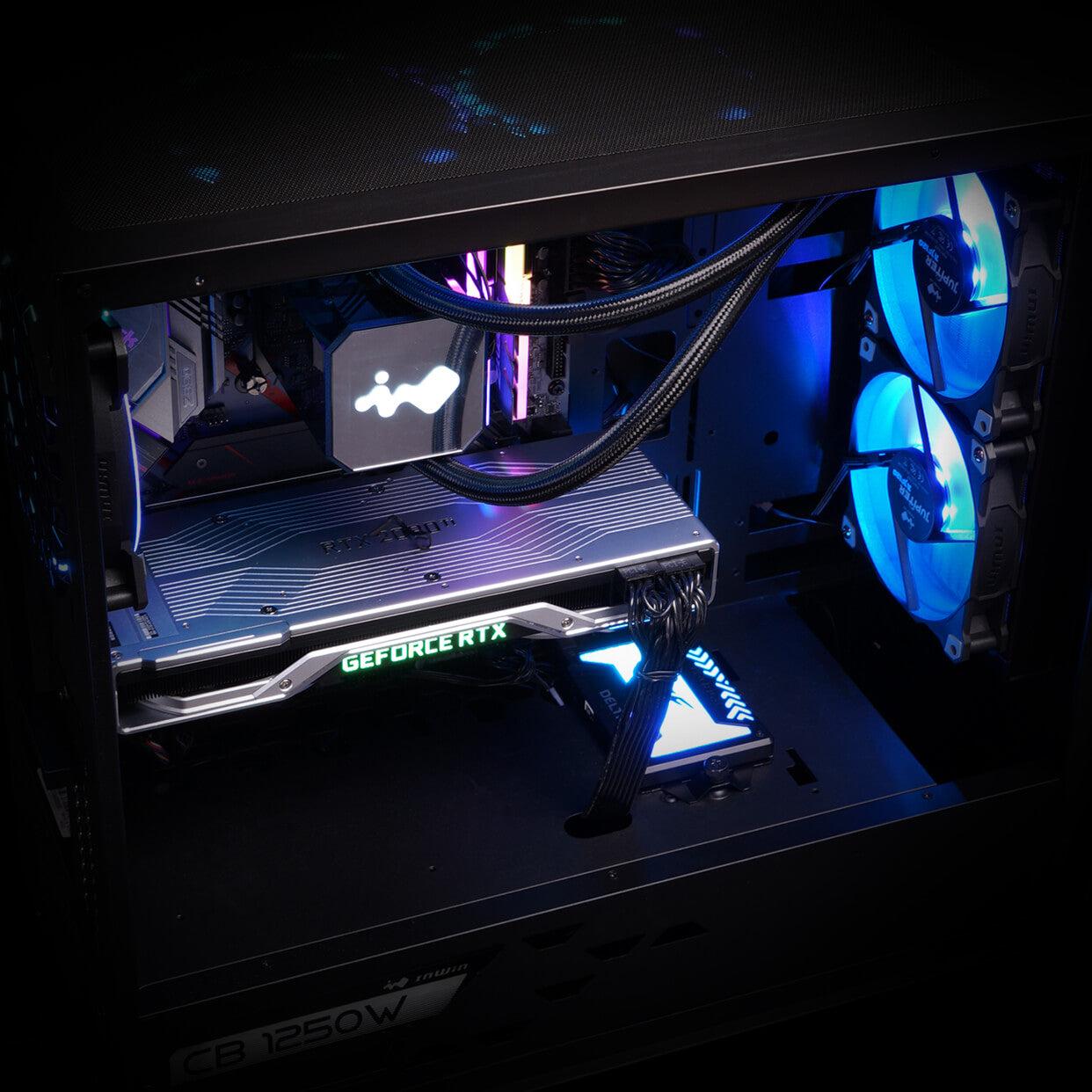 Corrosive Resistant Tubes
The tubing is sleeved with braided nylon for protection. The rubber used is designed to withstand constant motion of water drawn from the twin-turbine pump.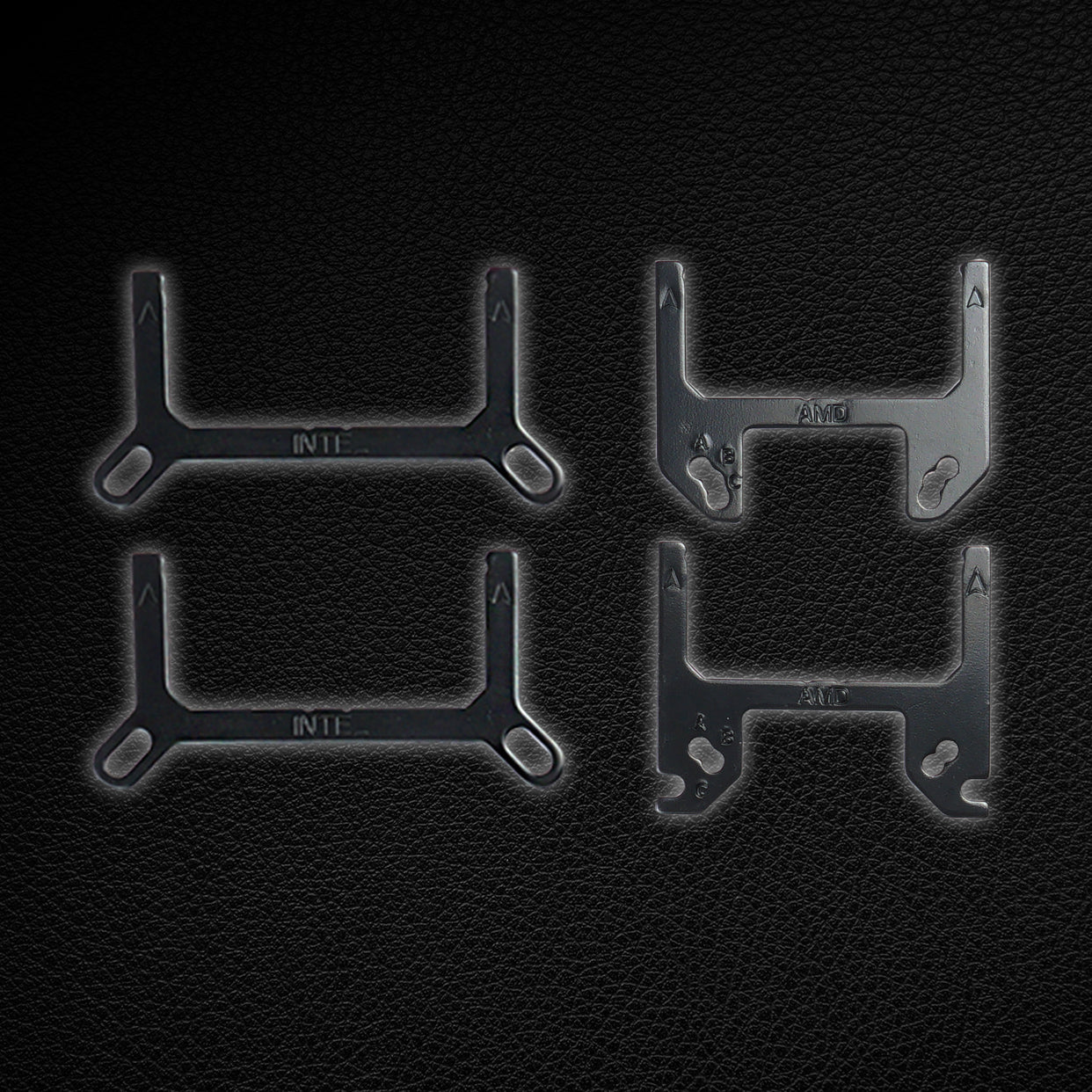 Simplified CPU Cooling Installation
The modular, tool-free mounting bracket is designed for quick and painless installation on all major CPU sockets. Compatible with most Intel and AMD CPUs and installation is hassle-free.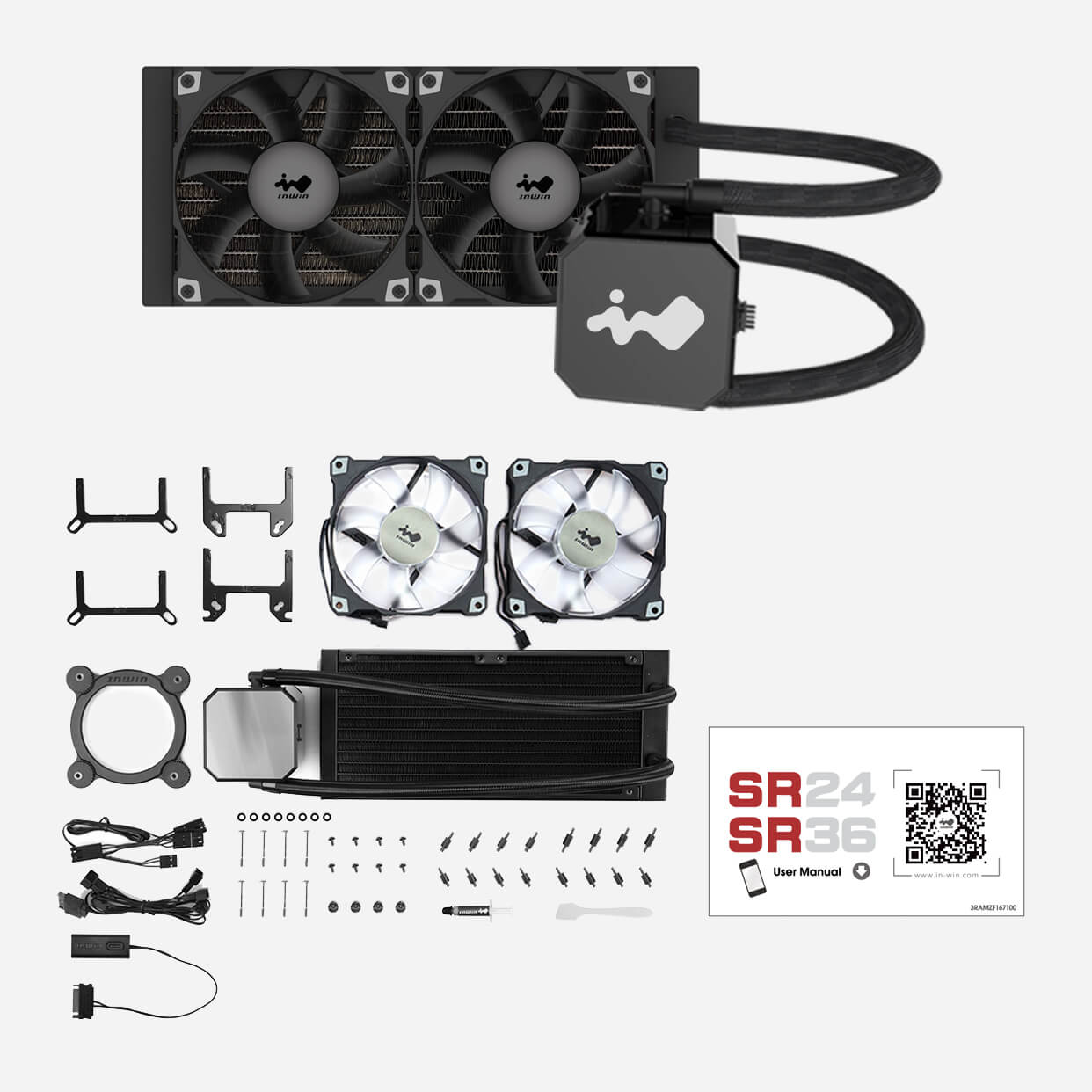 Components
SR 24 x 1
QR Code Card x 1
Accessories Bag x 1
Download
Become a Fan of InWin's Case Fans!
InWin's case fans are both aesthetically pleasing and practical. There are different series of case fans that meet different user requirements. Some of InWin's fans are daisy-chainable and some are not. So, take a look and check out which InWin fans match your needs
Non-Modular Cable
4 Pin (PWM, 12V), 3 Pin (ARGB, 5V)

Sirius Loop

Jupiter Series

Sirius Pure

Luna AL120

Mercury AM120S

Sirius Extreme

Sirius Extreme Pure

Neptune AN Series

Neptune DN Series

Neptune DN PRO Series

Modular ARGB Type 1
6-Pin Modular (PWM + ARGB)

Aurora

EGO

Modular ARGB Type 2
6-Pin Modular (PWM + ARGB)

Crown Series

Saturn Series

Modular RGB
8-Pin Modular (PWM + RGB)

Polaris RGB Series

Polaris AluminumRGB Series
InWin's Fans Compatibility Note:
1. Do not chain up your fans with other fans in with different cables types.
2. ARGB fans and RGB fans are not compatible with each other.