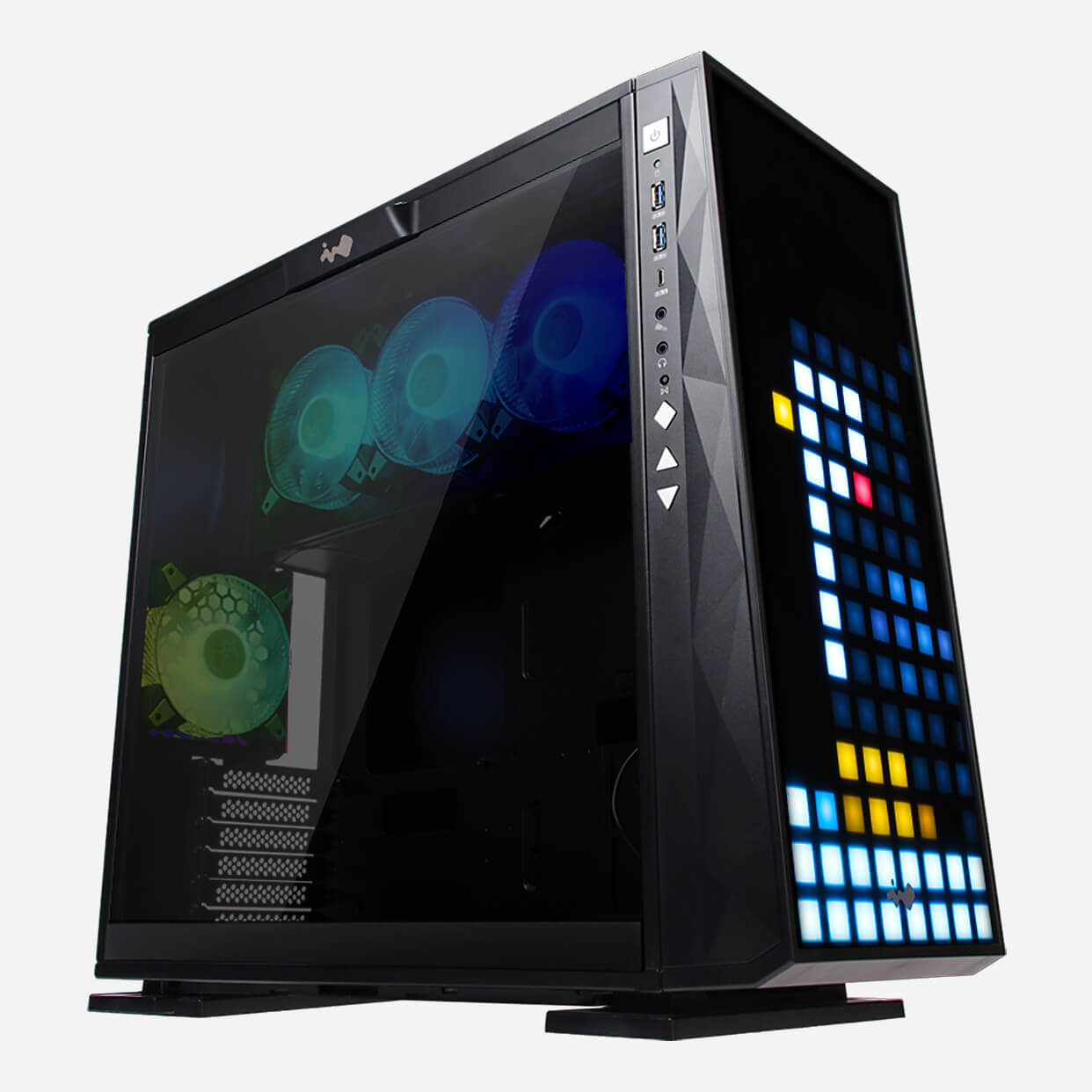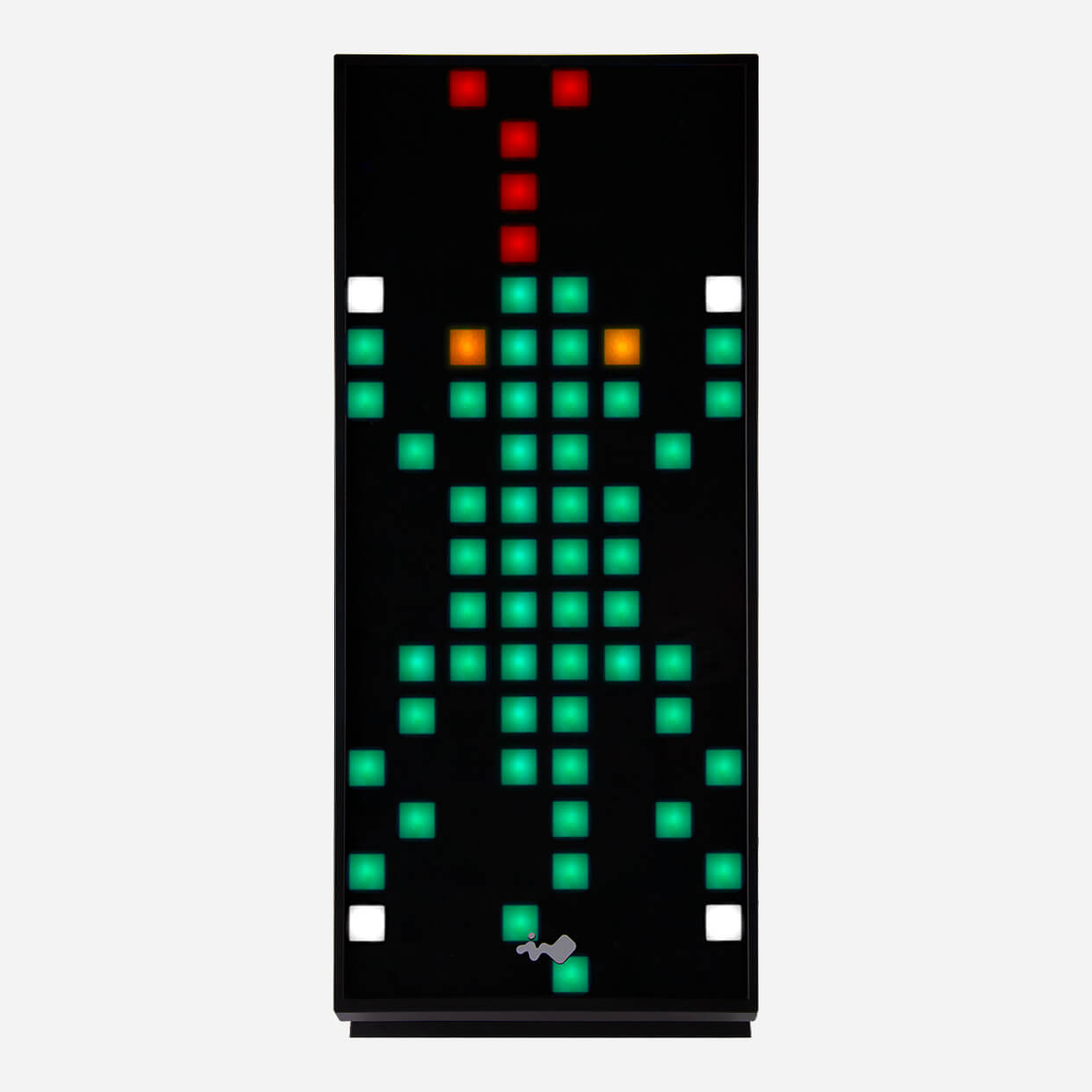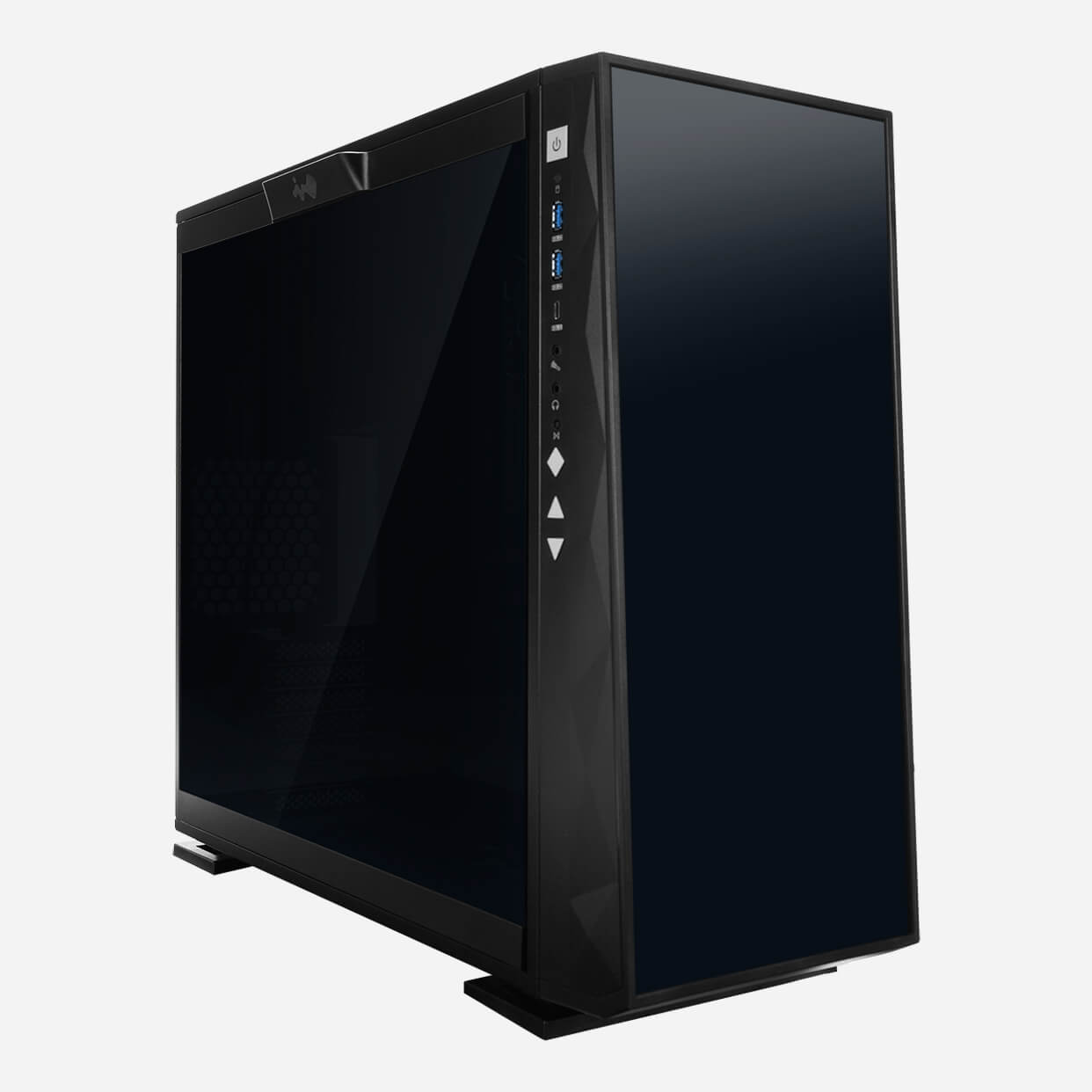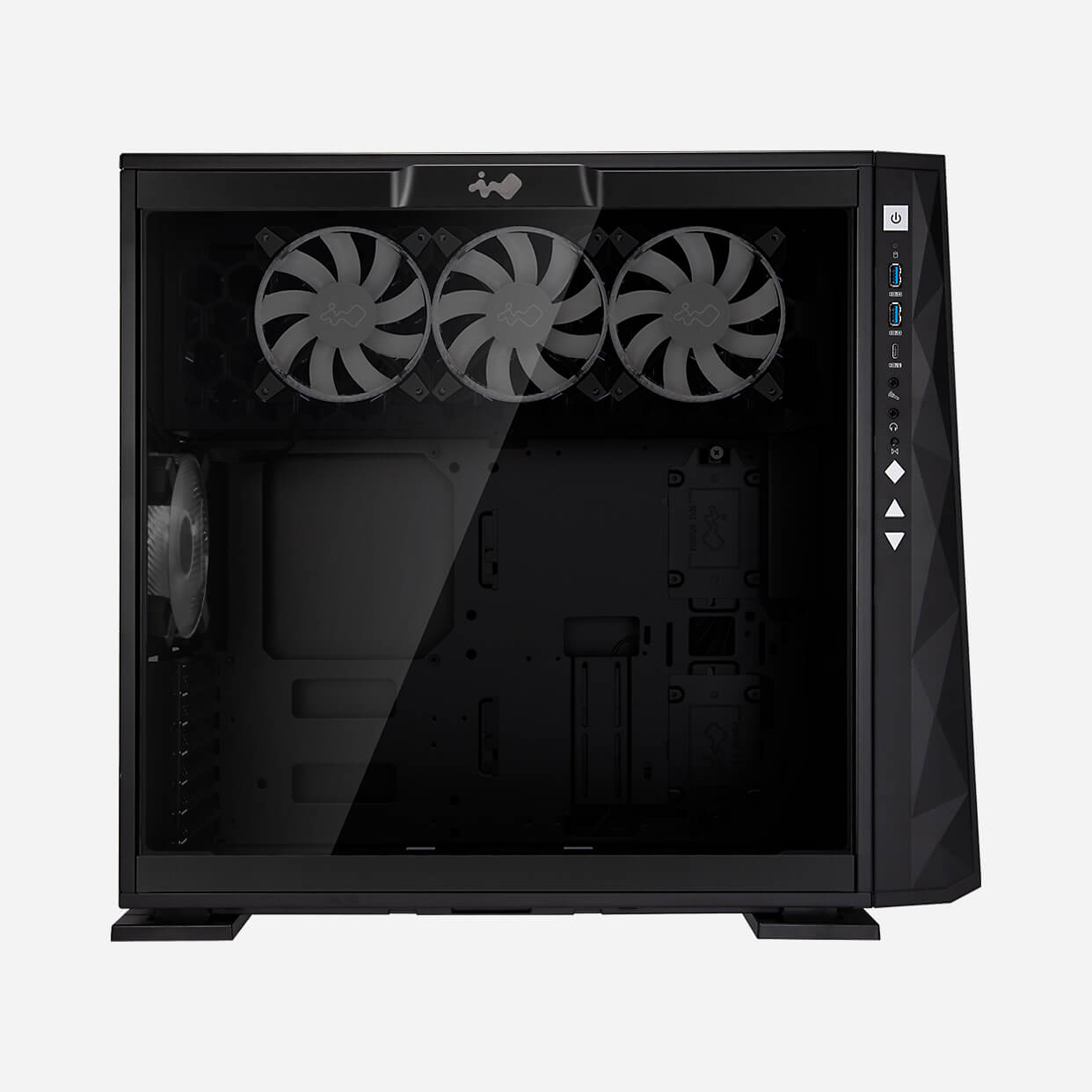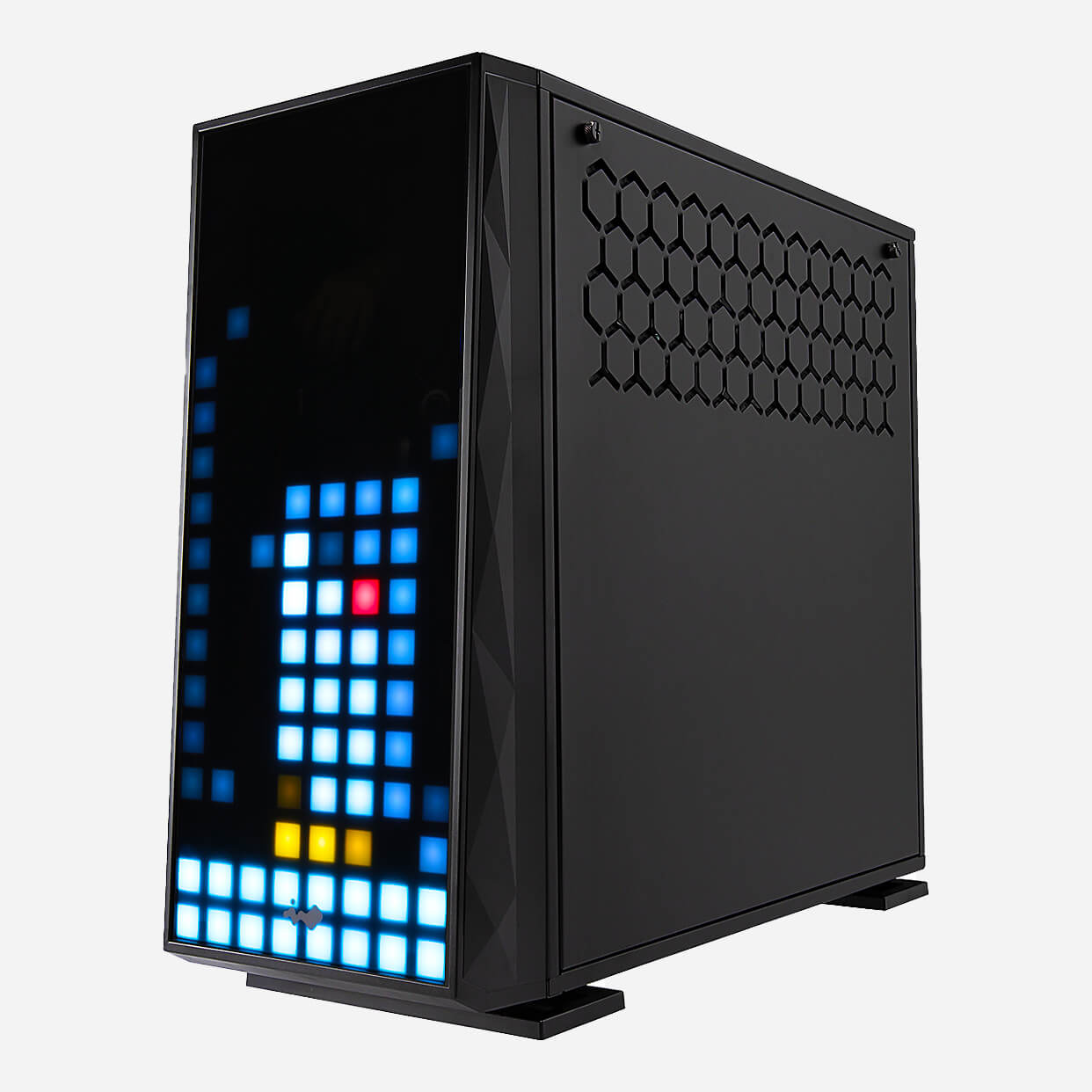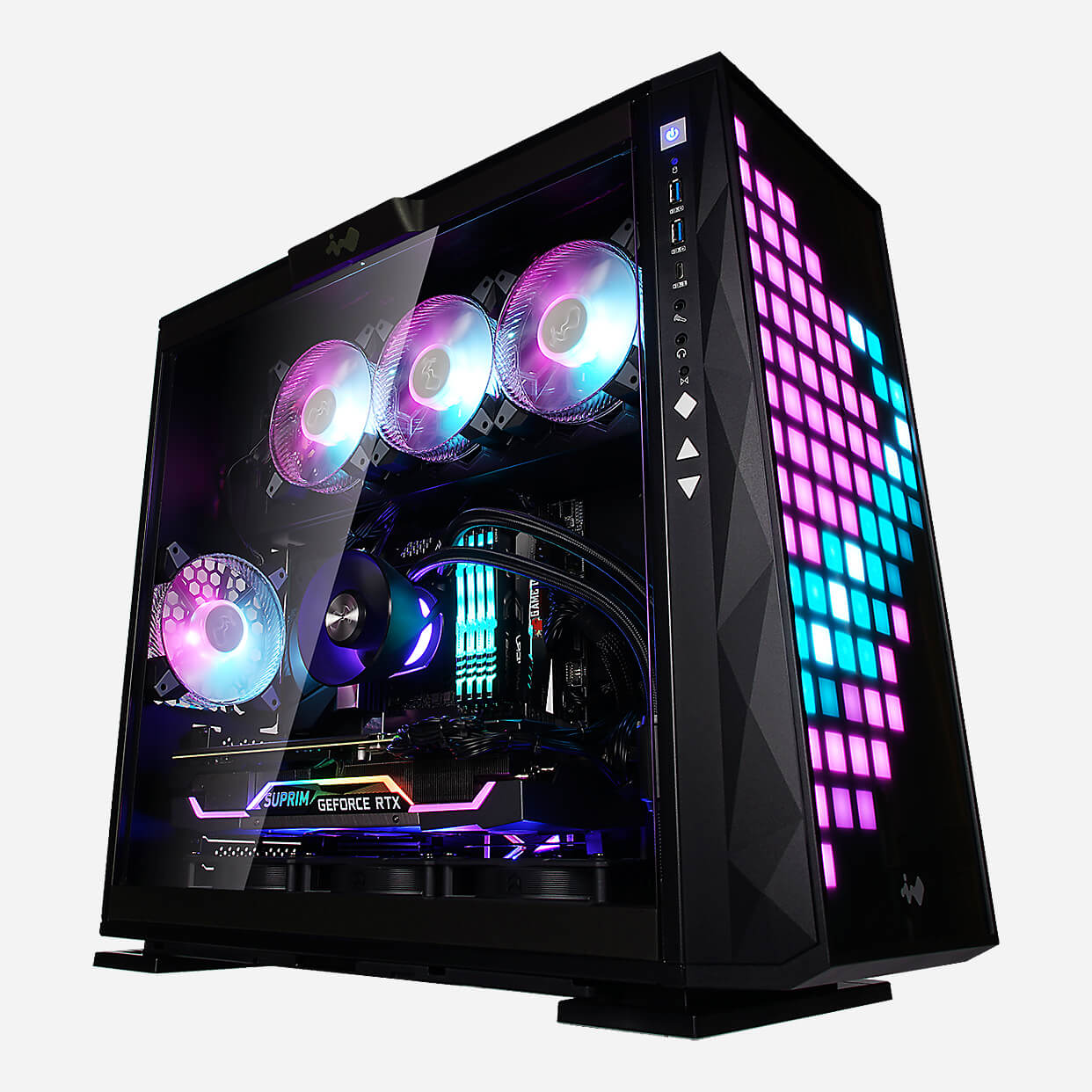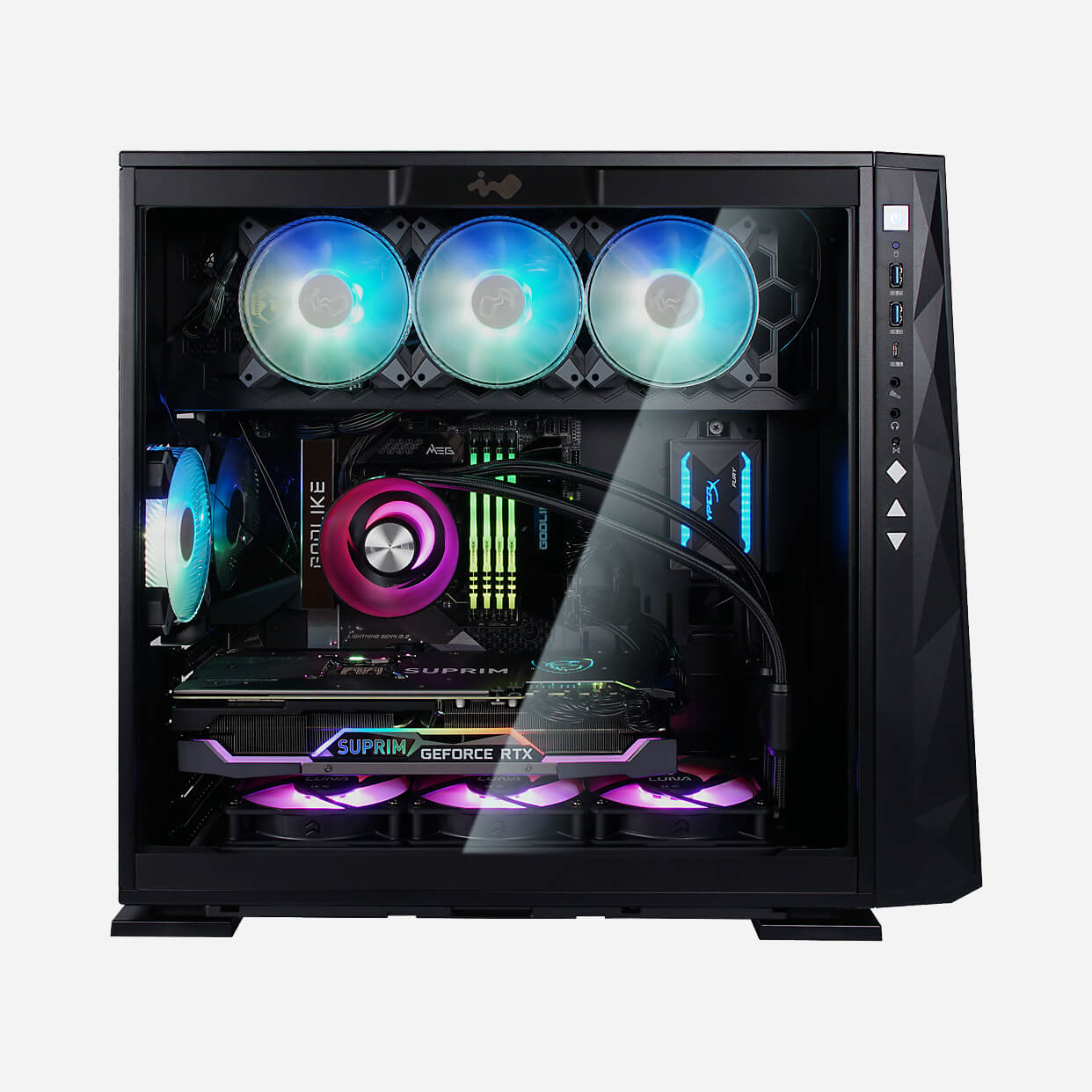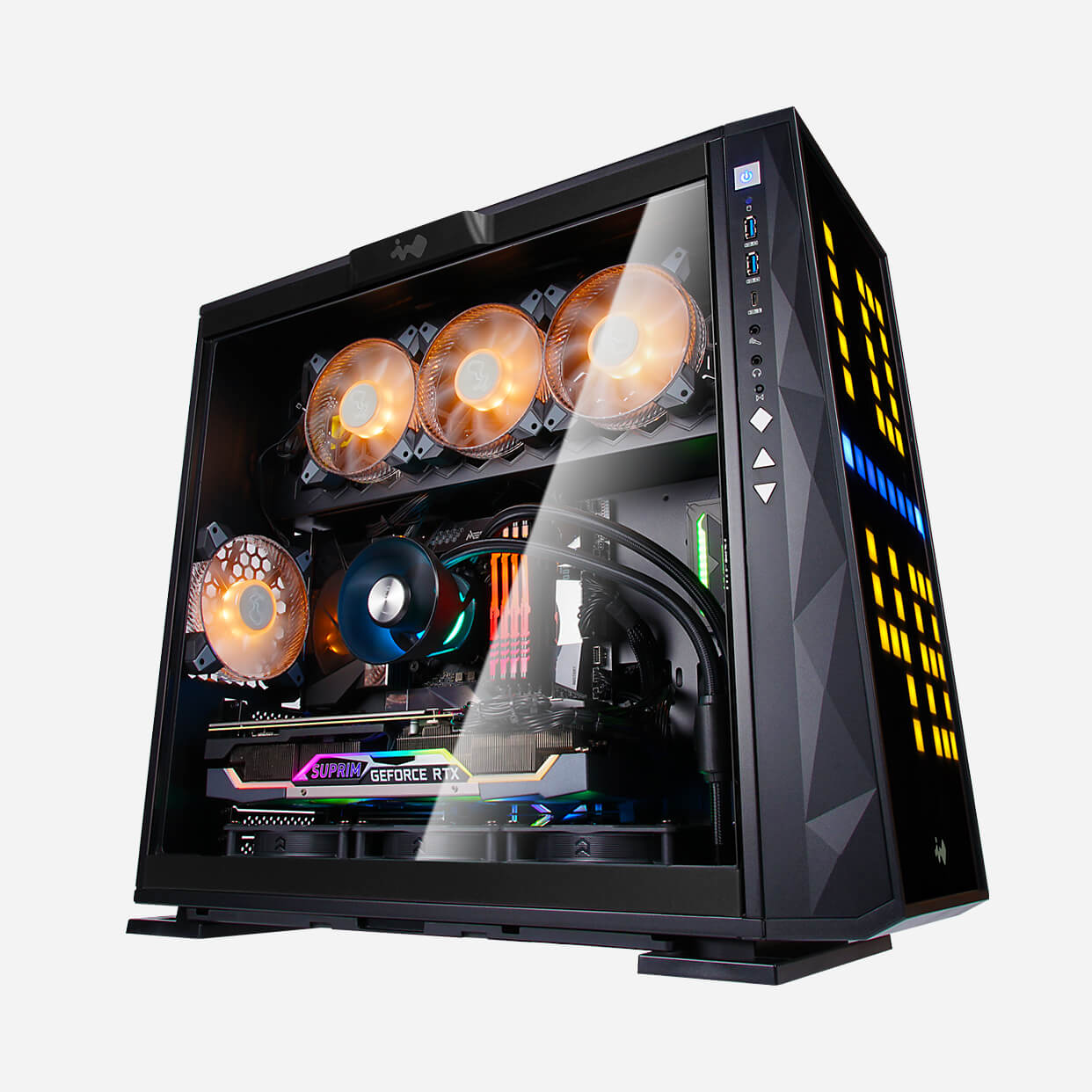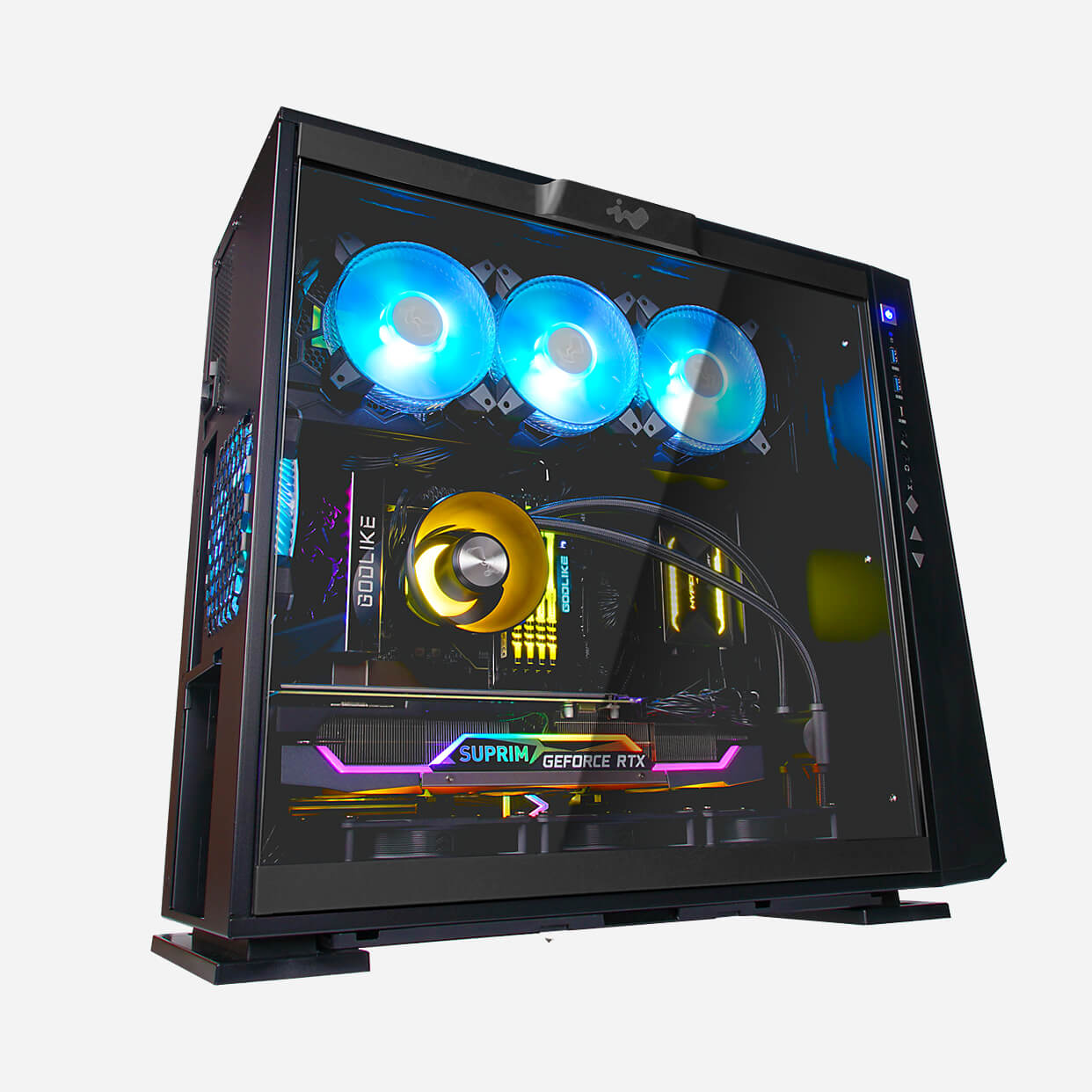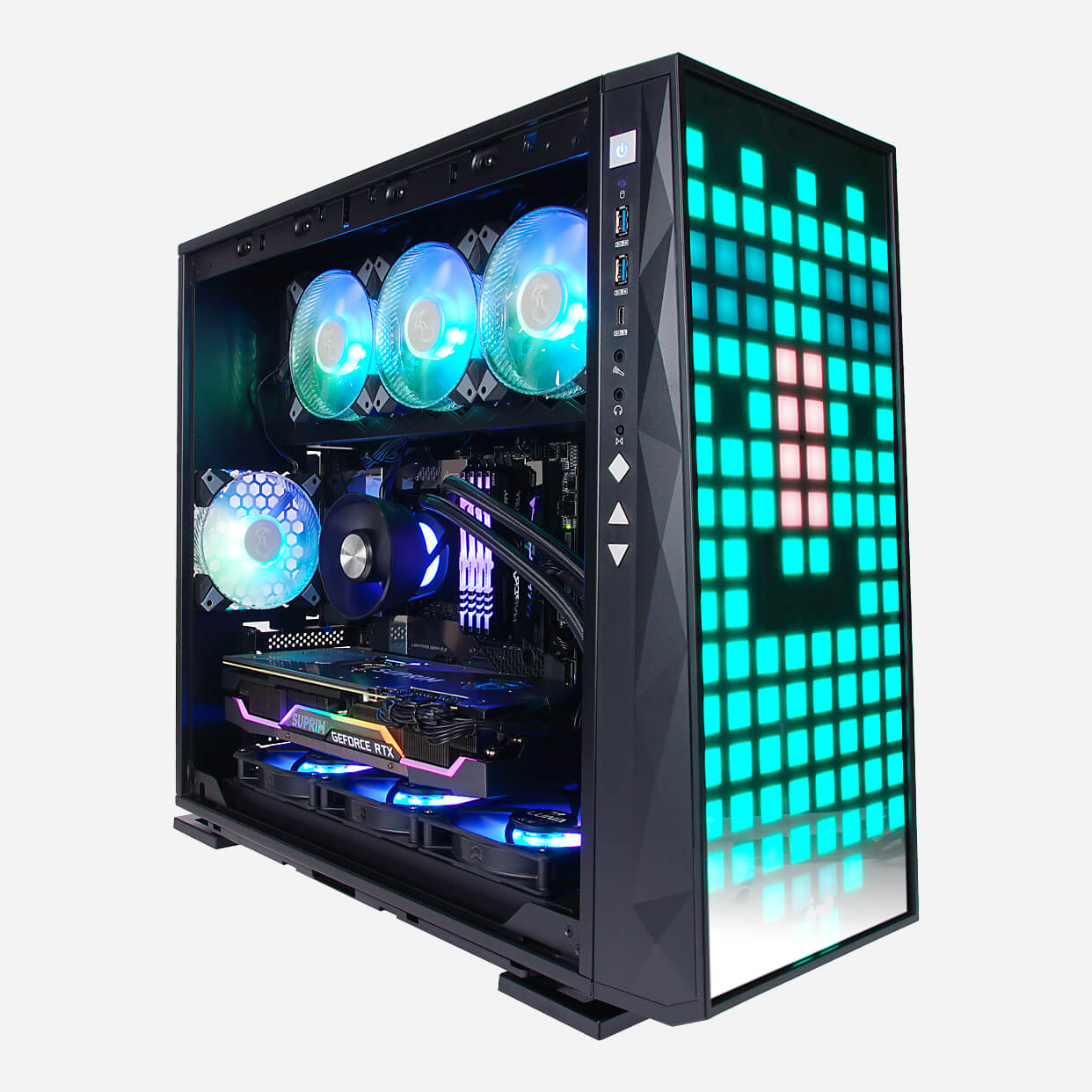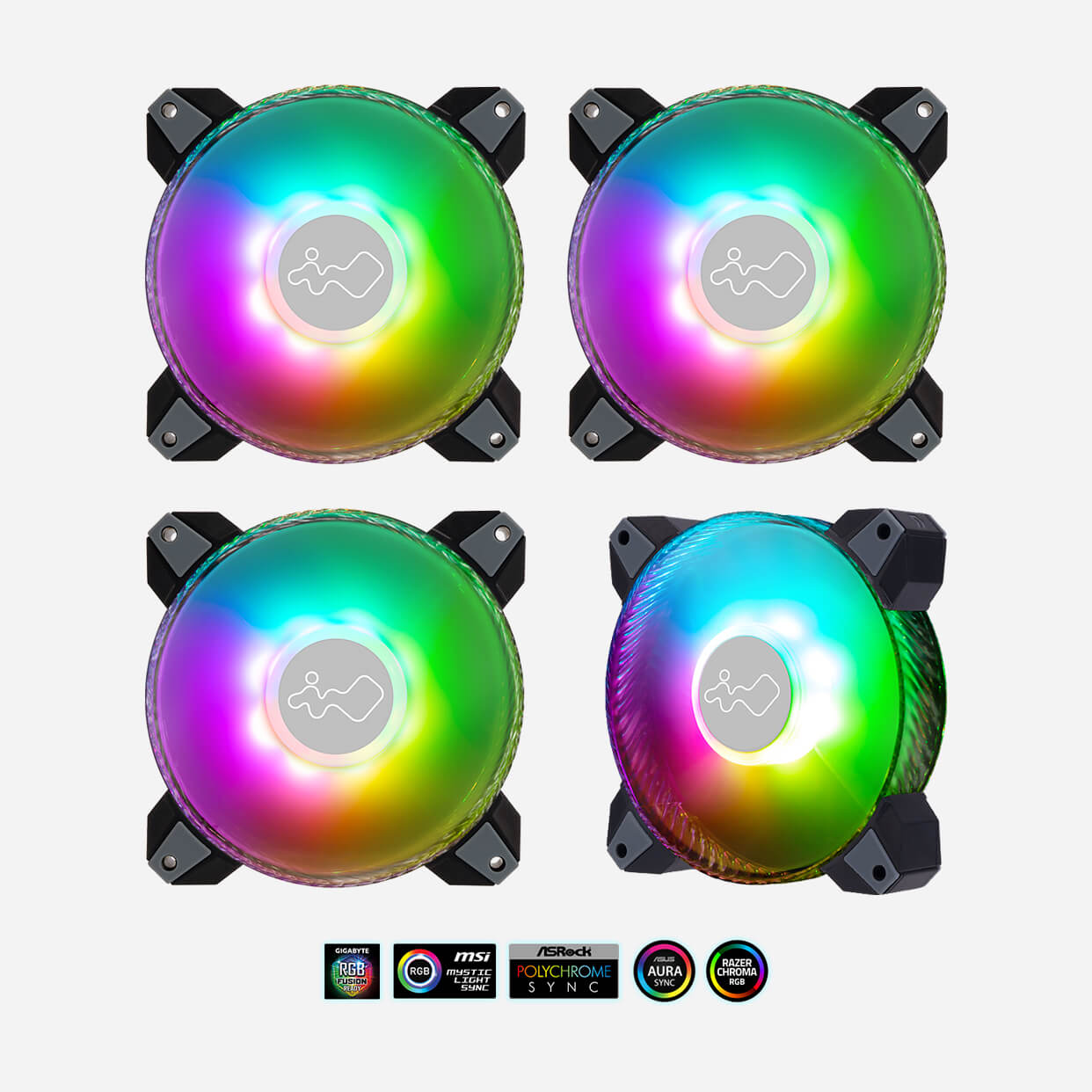 309 Gaming Edition
Extended ATX
The 309 Gaming Edition offers 3 built-in games playable on the front panel. The upgraded GLOW X software allows users to design anything on the front.
Built-In Classic-Inspired Games Along with an Exclusive Gamepad

Patented Modular Saturn ASN120 Fans Included

Upgraded GLOW X Software for Animation Creation

Internal Microphone Detects NEW Reactionary Lighting Effects!
More Panel Designs and 309 Enthusiasts are Waiting!
Not good at drawing? No problem! We will keep releasing and updating downloadable panel designs on our Forum. If you know a fellow 309 enthusiast, direct them to the Forum to share their creations, give their thoughts and ask any questions they might have. >>InWin Forum
Specs
Model
309 Gaming Edition
Model Number
IW-CS-309GE-BLK
Color
Black
Case Type
Mid Tower
Materials
SECC, Tempered Glass, ABS
M/B Compatibility
12" x 13" EATX, ATX, Micro-ATX, Mini-ITX
Expansion Slots
7 x PCI-E
Maximum Compatibility
VGA Card Length: 350 mm
CPU Heatsink Height: 160 mm
I/O Ports
1 x USB 3.2 Gen 2x2 Type-C
2 x USB 3.0
HD Audio
LED & Fan Mode Button
LED & Fan Control Buttons
Internal Drive Bays
2 x 3.5" / 2.5"
2 x 2.5"
Thermal Solution Compatibility
Air Cooling Fans:
Top: 3 x 120 mm
Rear: 1 x 120 mm
Bottom: 3 x 120 mm
(4 InWin Saturn ASN120 Fans Included)

Water Cooling Radiator:
Top: 1 x 360 mm
Rear: 1 x 120 mm
Bottom: 1 x 360 mm (Slim)
Power Supply Compatibility
PSII: ATX12V
- Length up to 200 mm
Product Dimensions (L x W x H)
553 x 238 x 500 mm
21.8 x 9.4 x 19.7"
Package Dimensions (L x W x H)
706 x 618 x 335 mm
27.8 x 24.4 x 13.2"
Net Weight
13.7 kg / 30.1 lbs.
Gross Weight
16.6 kg / 36.6 lbs.

* Number of fans pre-installed may vary based on different regions.


* InWin's products comply with RoHS regulation.
* Specifications may vary based on different regions.
Model
Saturn ASN120
Model Number
IW-FN-ASN120-1PK


IW-FN-ASN120-3PK



Fan Size
120 x 120 x 25 mm
Materials
PC, PBT
Rated Voltage
DC 12V
Rated Power
4.32W
Rated Current
0.36A
ADD RGB Rated Voltage
DC 5V
ADD RGB Rated Power
1.5W
ADD RGB Rated Current
0.30A
Speed Mode
PWM 500 - 1800 +/- 10% RPM
Air Flow
77.17 CFM
Air Pressure
3.12 mm / H2O
LED
Addressable RGB
Connector (Fan to Fan)
6-Pin Modular
Connector to M/B
4-Pin (PWM, 12V), 3-Pin (ARGB, 5V)
Noise Level
35 dB(A) (Max.)
Bearing Type
Long Lifespan Sleeve Bearing
Gross Weight
190g
554g
Package Dimensions(L x W x H)
125 x 185 x 30mm


125 x 185 x 82mm



Warranty

2 Years

* InWin's products comply with RoHS regulation.
* Specifications may vary based on different regions.
Light Up Your Life!
Life is beautiful, so let it shine! The 309 Gaming Edition brings 144 stunning ARGB LEDs for RGB enthusiasts that crave their PCs to be a light show. It will be the light of your life!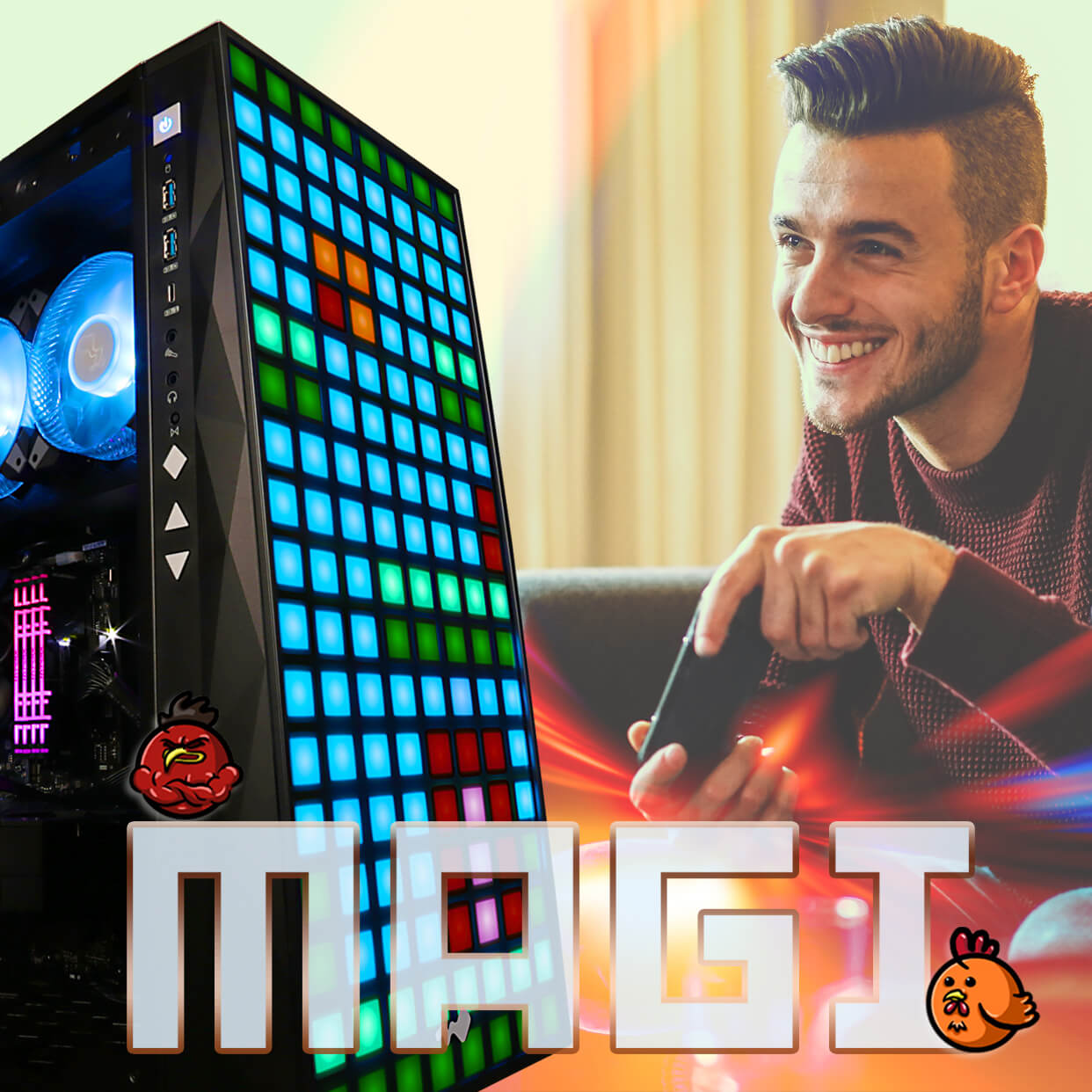 A TRUE Gaming Chassis!
We reinterpreted three classic games on the 309 Gaming Edition and it transforms the front panel into a gaming platform. Now you can immerse yourself in the gaming world anytime!
* Exclusive gamepad included in the package.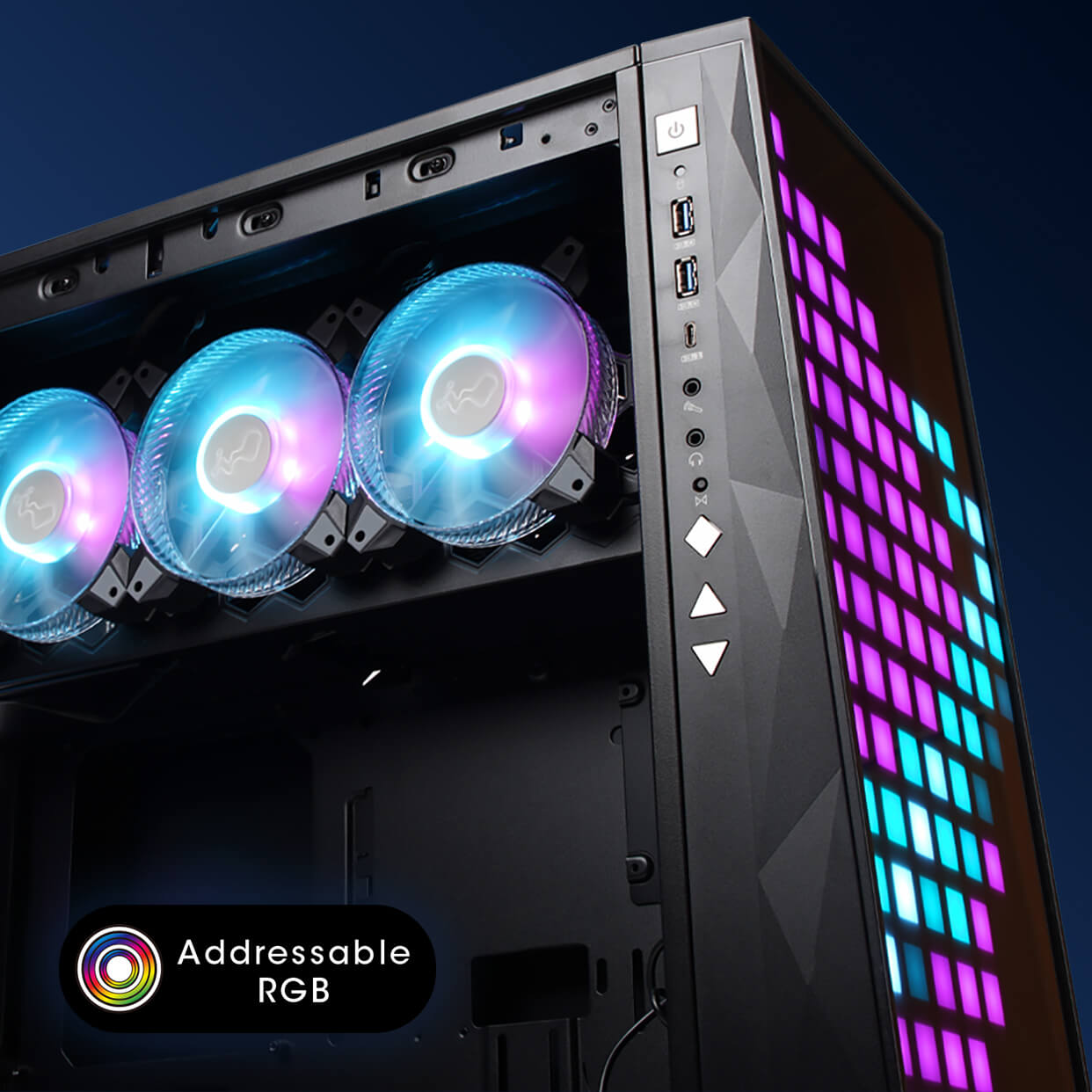 Lighting the Way for PC Hardware
The 309 Gaming Edition will be equipped with four InWin Saturn ASN120 fans, which feature unique transparent frames and a patented modular design.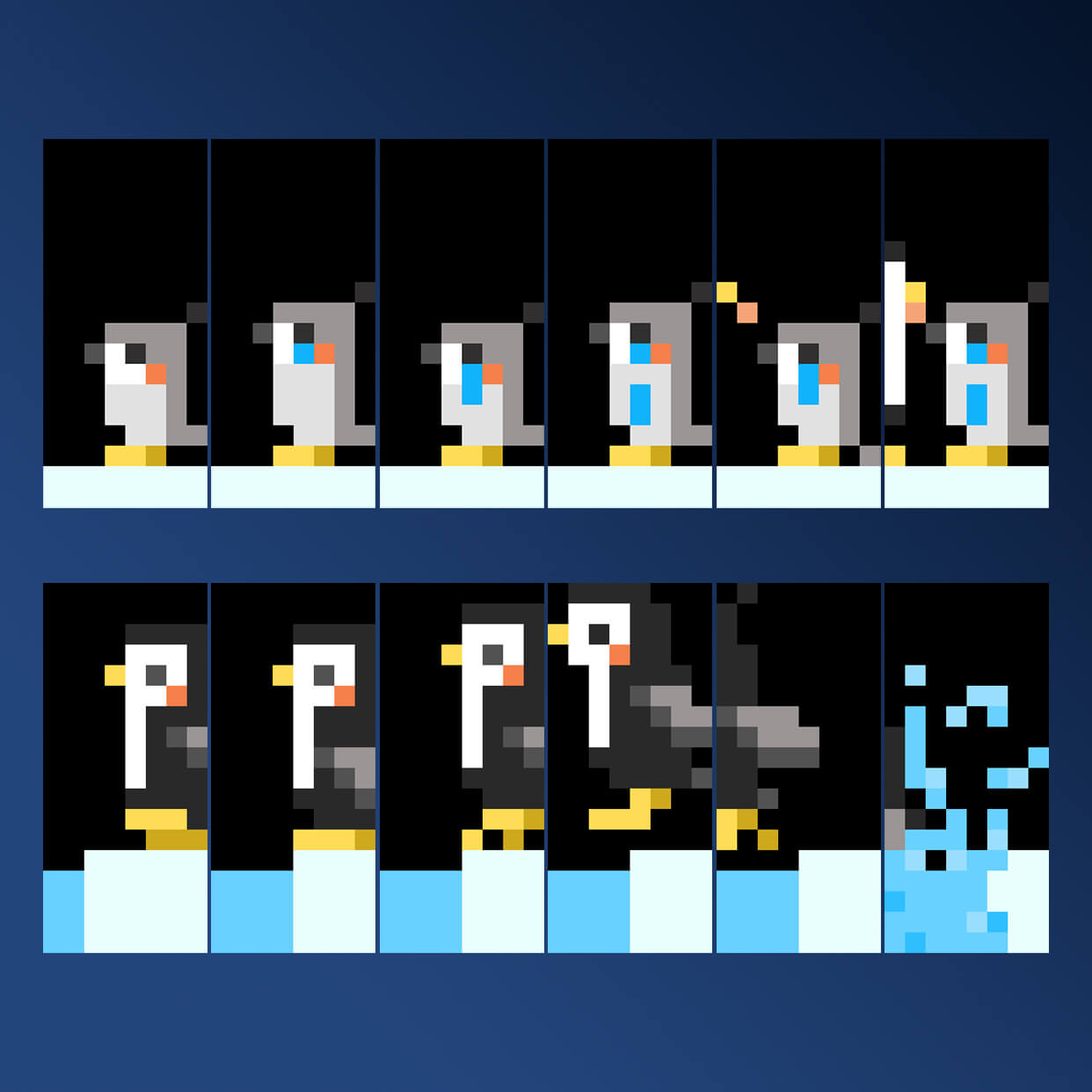 Create & Animate!
The upgraded GLOW X software provides the color calibration function and a new creation mode, which offers up to 40 frames, giving the user the opportunity to design whatever they want on the front panel display and can even create an animation!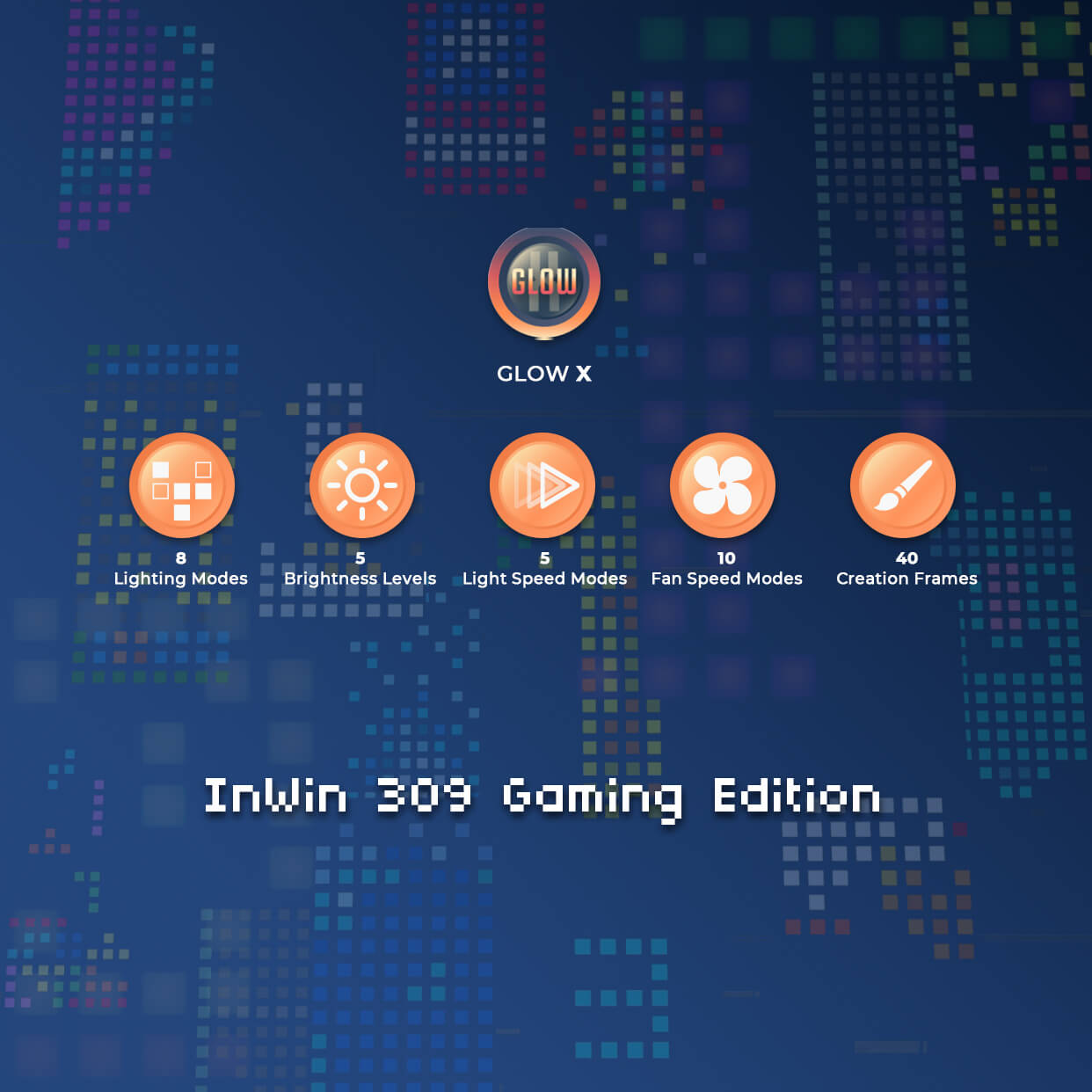 Control the GLOW and the FLOW!
The simple and clean intuitive interface of the GLOW X software is easy to control the lights and fans.
* The GLOW X software is the exclusive software of the 309 Gaming Edition. All previous models cannot run this version.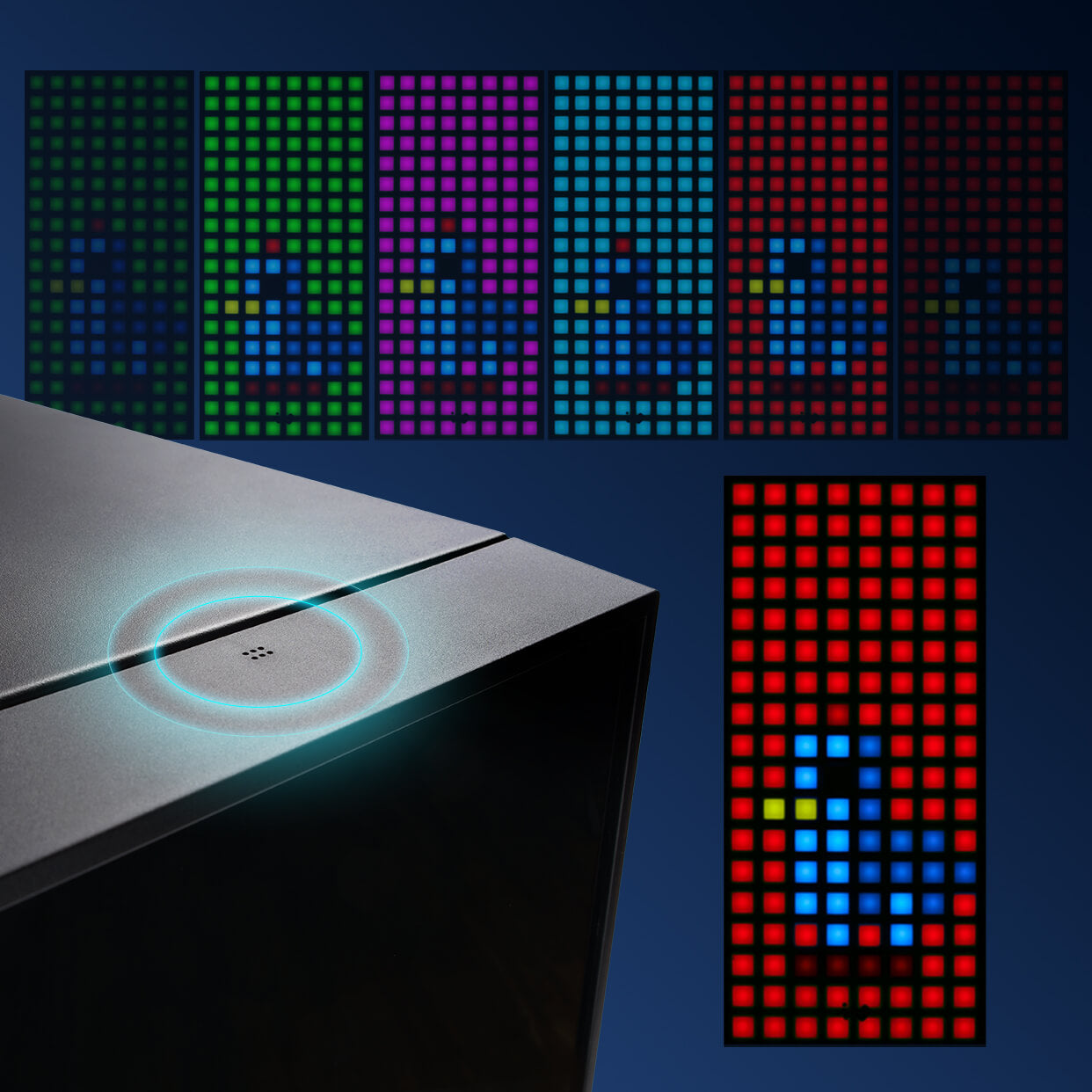 Interactive Lifestyle!
Coming with a built-in sound receiver, the 309 Gaming Edition provides interactive lighting. It hosts a virtual chicken/giraffe that reacts to noise. Just don't be too loud or it will go crazy!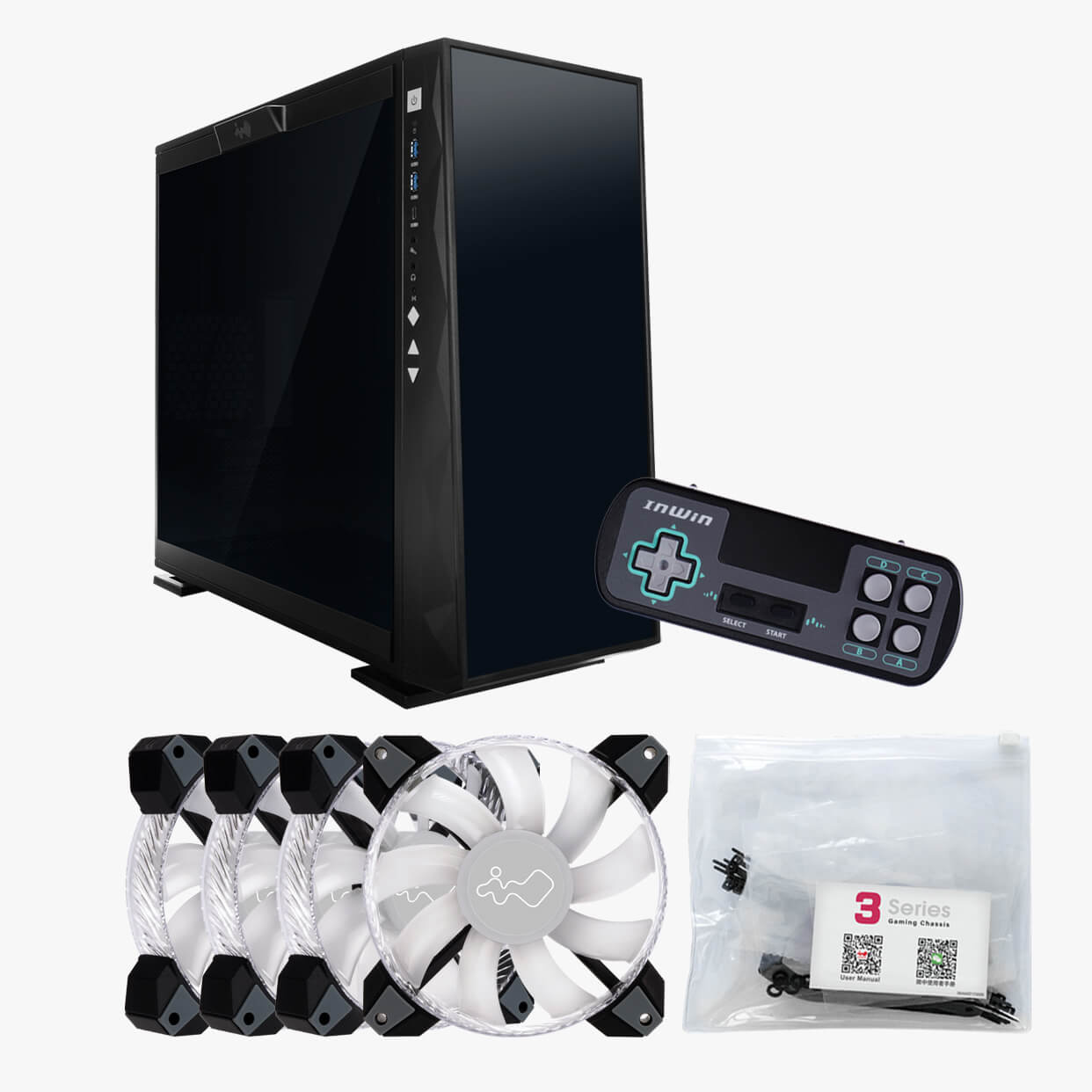 Components
309 Gaming Edition Chassis x 1
Gamepad (batteries not included) x 1
QR Code Card x 1
Accessories Bag x 1
Saturn ASN120 Fans (pre-installed) x 4
Download
Become a Fan of InWin's Case Fans!
InWin's case fans are both aesthetically pleasing and practical. There are different series of case fans that meet different user requirements. Some of InWin's fans are daisy-chainable and some are not. So, take a look and check out which InWin fans match your needs
Non-Modular Cable
4 Pin (PWM, 12V), 3 Pin (ARGB, 5V)

Sirius Loop

Jupiter Series

Sirius Pure

Luna AL120

Mercury AM120S

Sirius Extreme

Sirius Extreme Pure

Neptune AN Series

Neptune DN Series

Neptune DN PRO Series

Modular ARGB Type 1
6-Pin Modular (PWM + ARGB)

Aurora

EGO

Modular ARGB Type 2
6-Pin Modular (PWM + ARGB)

Crown Series

Saturn Series

Modular RGB
8-Pin Modular (PWM + RGB)

Polaris RGB Series

Polaris AluminumRGB Series
InWin's Fans Compatibility Note:
1. Do not chain up your fans with other fans in with different cables types.
2. ARGB fans and RGB fans are not compatible with each other.