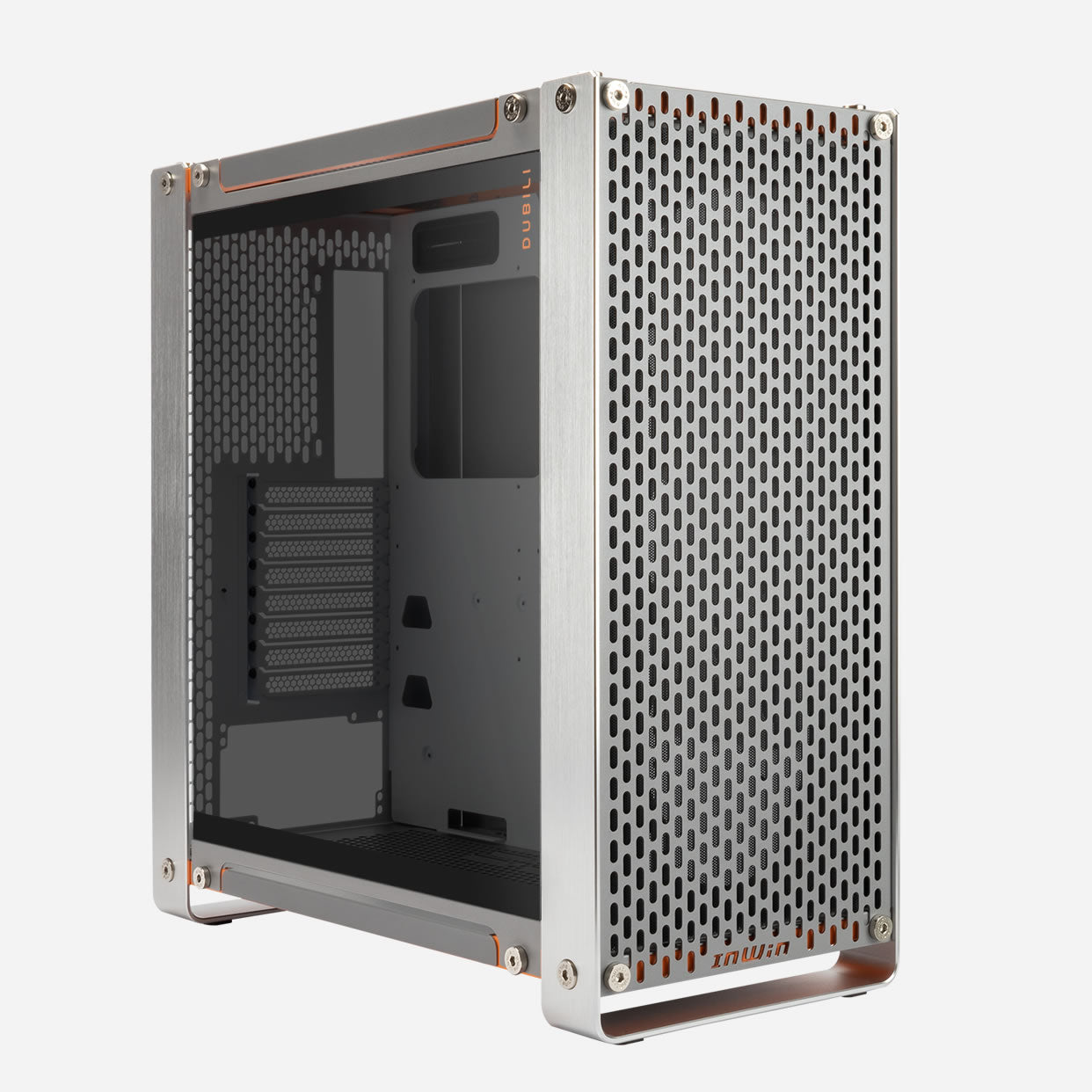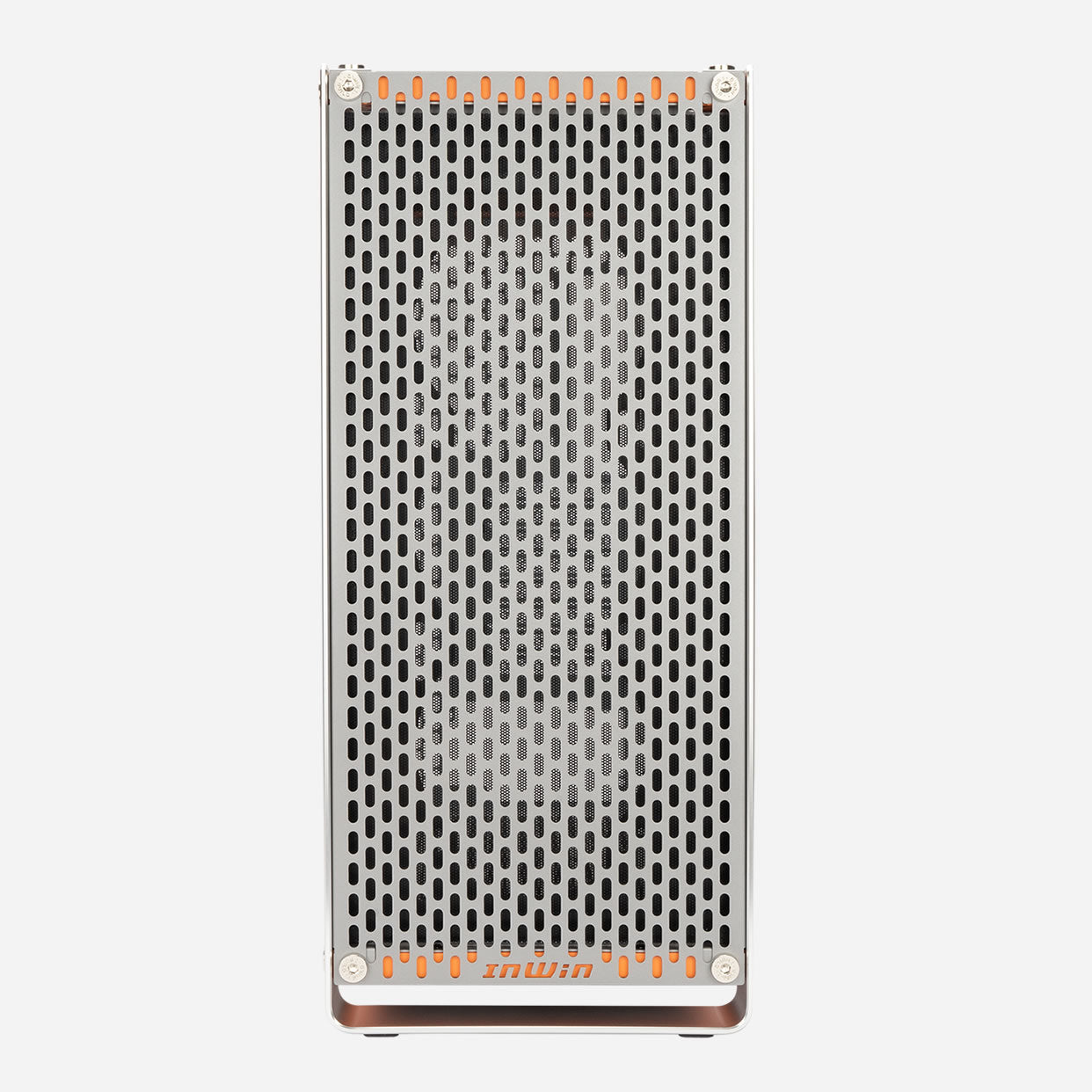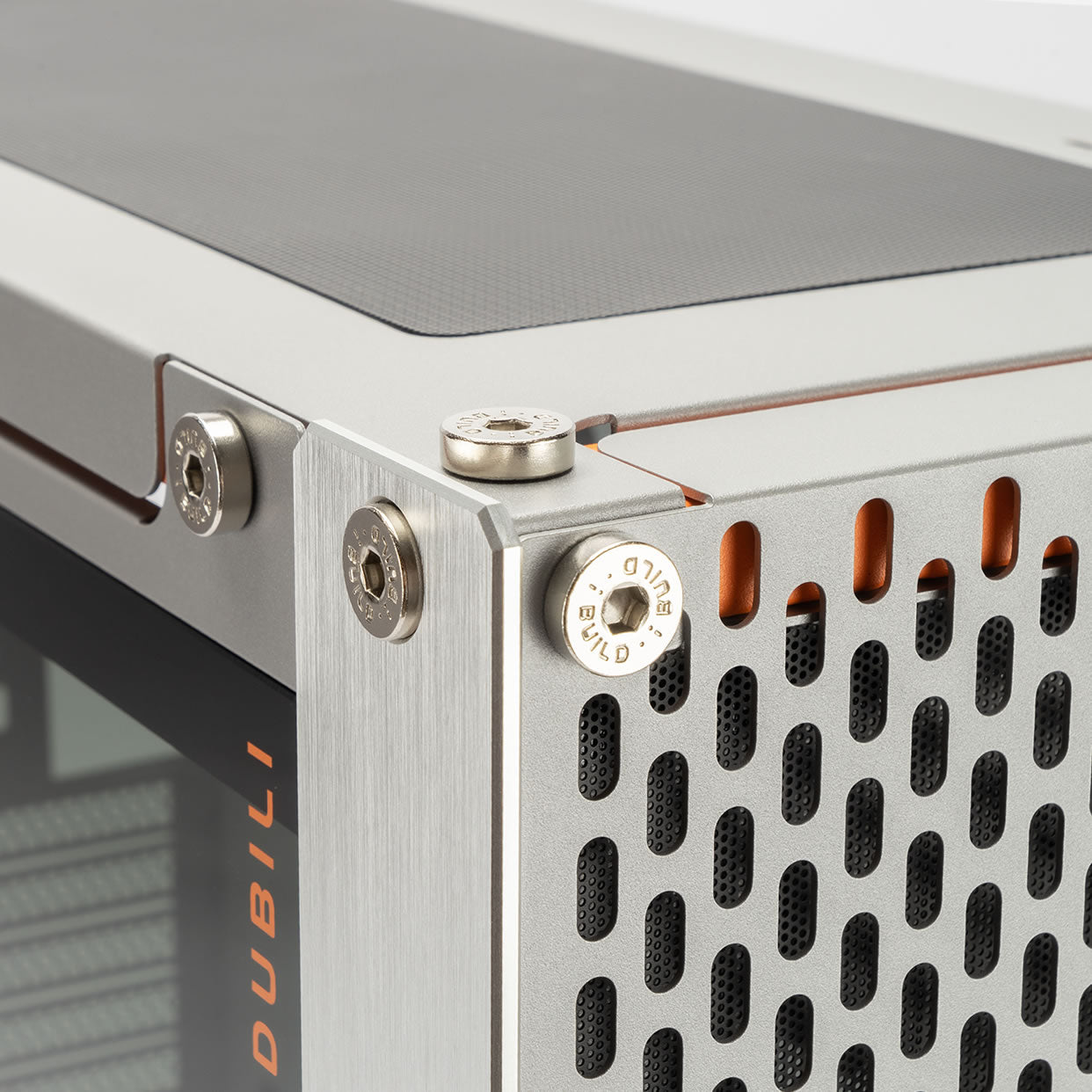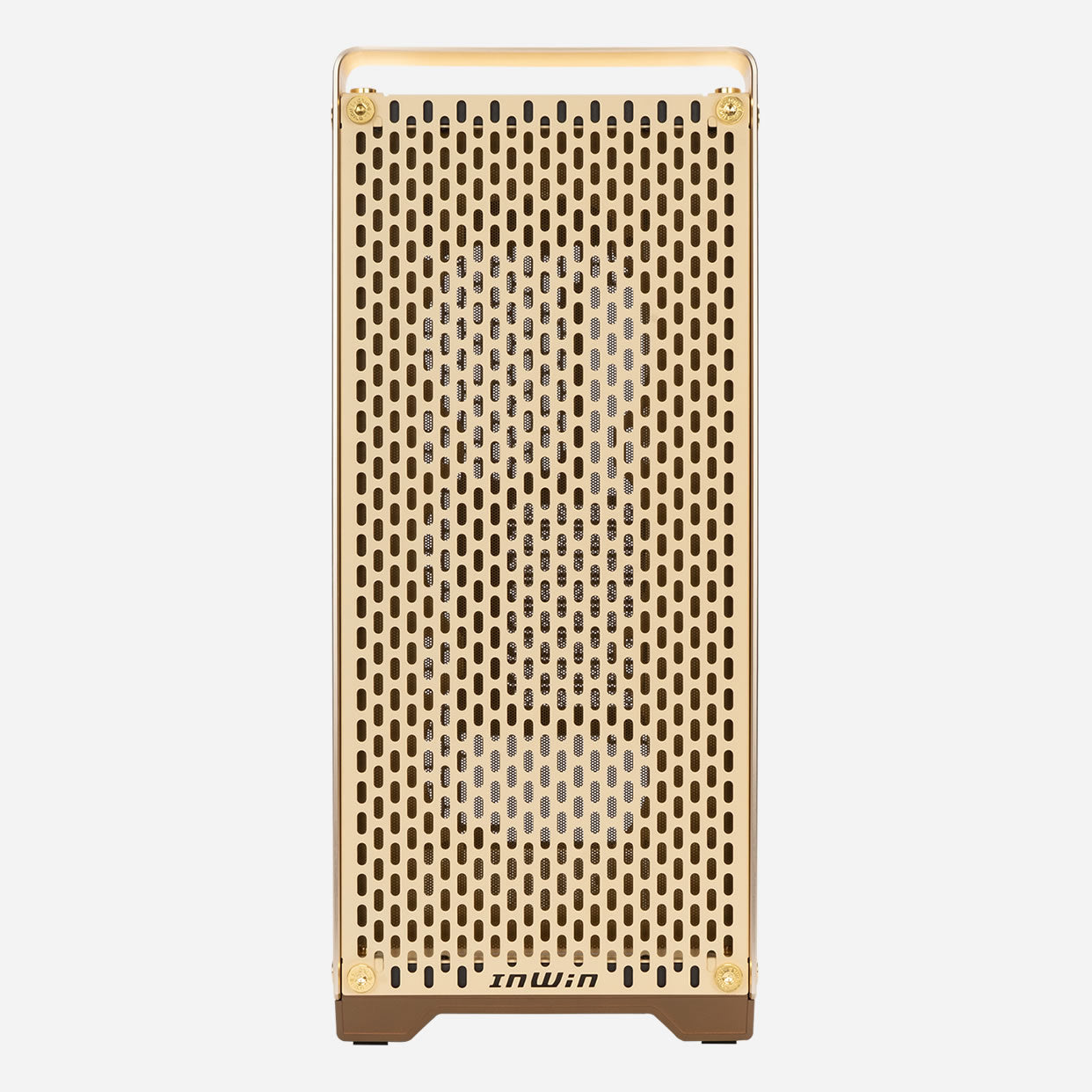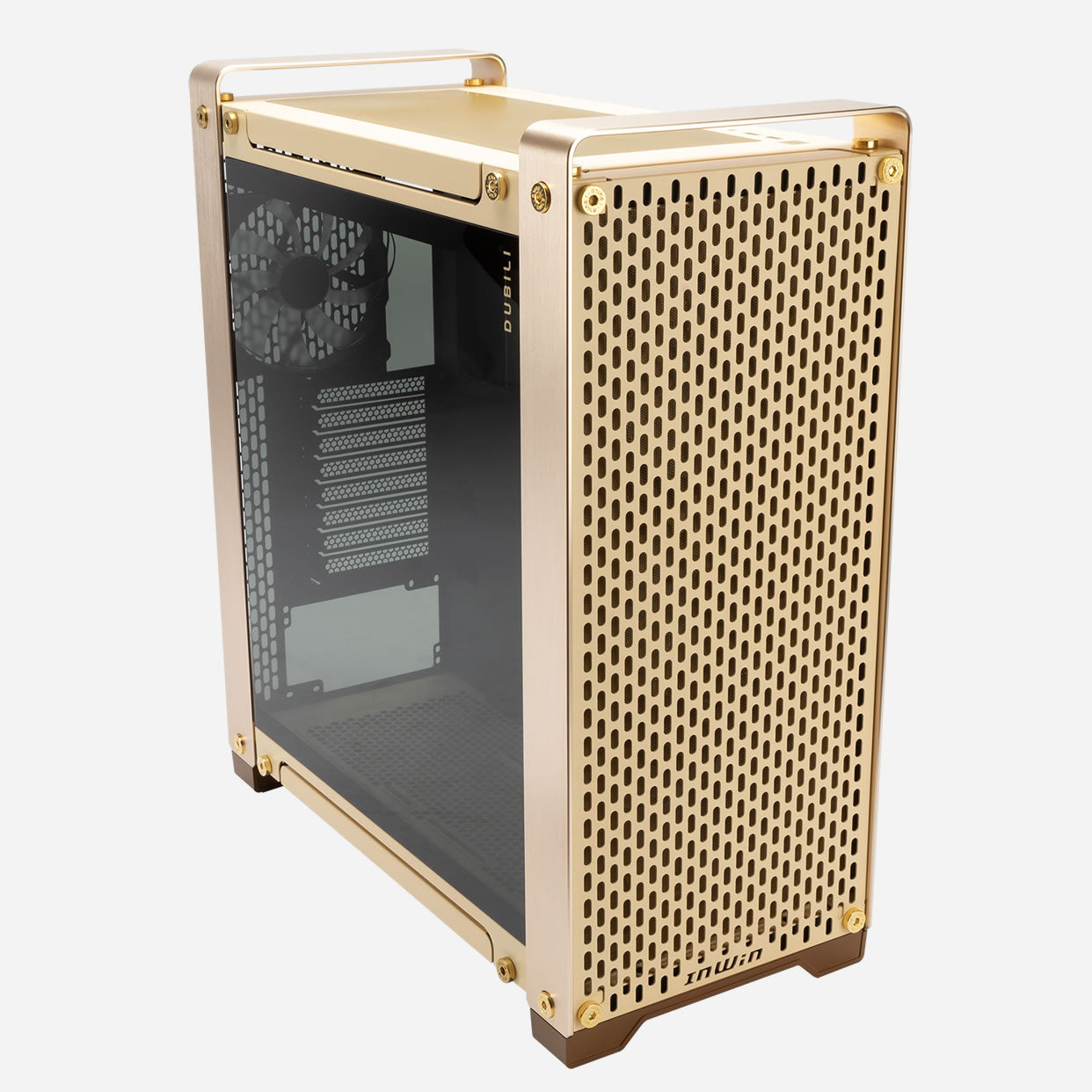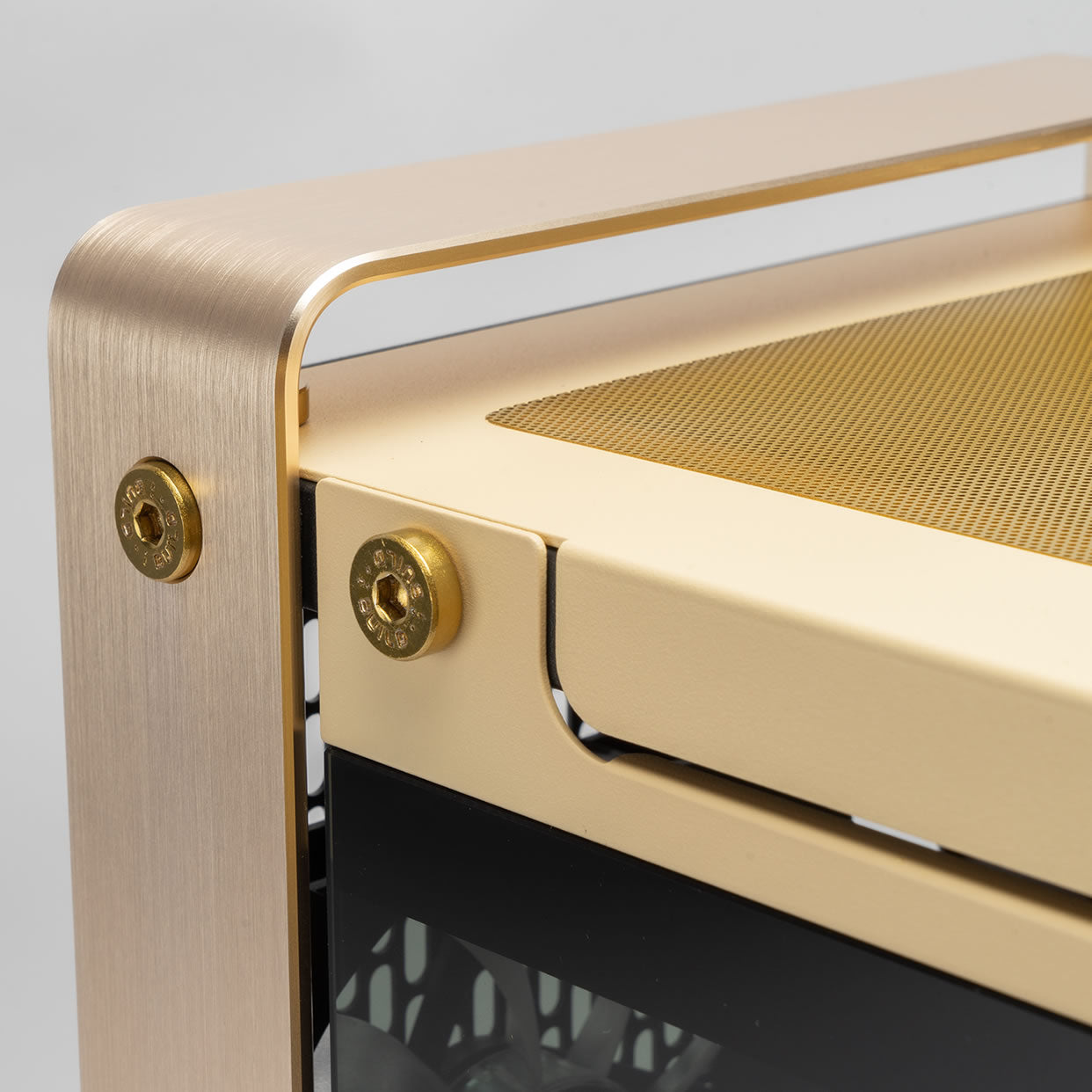 DUBILI
Extended ATX
As part of the iBuildiShare lineup, DUBILI caters to DIY enthusiasts. The name DUBILI is a mashup of "iBuild," reflecting the spirit of DIY. The letters "DU" represents "DO" and "BILI" is an abbreviation of "BELIEVE," symbolizing the importance of taking action and believing in yourself.
BYOC: Build Your Own Chassis

Aesthetic of InWin's Craftsmanship

Build Easy with DUBILI's Interactive Assembly Guide

Spacious Interior Engineered to House High-End Hardware
Specs
Model
DUBILI
Model Version
Modular Parts Ver.
Model Number
IW-CS-DUBILIMOD-GRY, IW-CS-DUBILIMOD-GLD
Colors
Titanium Grey, Champagne Gold
Case Type
Full Tower
Materials
Aluminium, Tempered Glass, SECC
M/B Compatibility
12" x 13" (305 x 330 mm) E-ATX, ATX, Micro-ATX, Mini-ITX
Expansion Slots
8 x PCI-E
Maximum Compatibility
GPU Length: 430 mm
CPU Heatsink Height: 160 mm
I/O Ports
1 x USB 3.2 Gen 2x2 Type-C
2 x USB 3.2 Gen 1
HD Audio Combo (CTIA – SPK/Mic)

Internal Drive Bays
4 x 2.5"
2 x 3.5" / 2.5"
Thermal Solution Compatibility
Air Cooling Fans:
Front: 3 x 120 / 140 mm
Top: 3 x 120 / 2 x 140 mm
Rear: 1 x 120 / 140 mm
Bottom: 2 x 120 / 1 x 140 mm

Water Cooling Radiator:
Front: 1 x 360 / 420 mm
Top: 1 x 280 / 360 mm
Power Supply Compatibility
PSII : ATX12V
- Length up to 180mm
Product Dimensions
( L x W x H ) in Feet Mode
523 x 244 x 543 mm
20.6 x 9.6 x 21.4"
Product Dimensions
( L x W x H ) in Handles Mode
523 x 244 x 567 mm
20.6 x 9.6 x 22.3"
Package Dimensions
(L x W x H)
620 x 200 x 595 mm
24.4 x 7.9 x 23.4"
Net Weight
15.5 kg / 32.19 lbs
Gross Weight
18.97 kg / 41.82 lbs
* InWin's products comply with RoHS regulations.
* Specifications may vary based on different regions.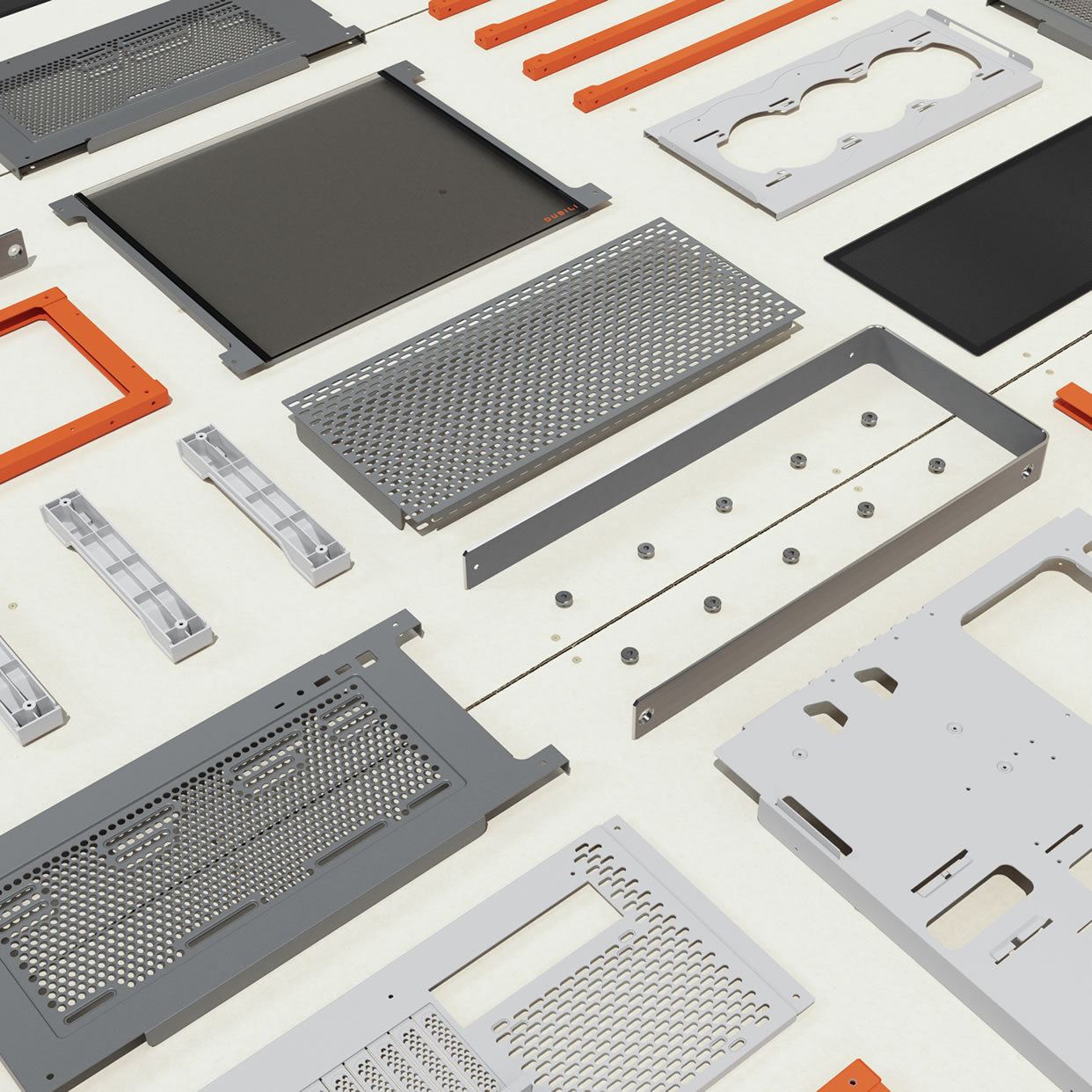 BYOC: Build Your Own Chassis
DUBILI comes with a modular piece set allowing users to experience the fun of hand-building their chassis.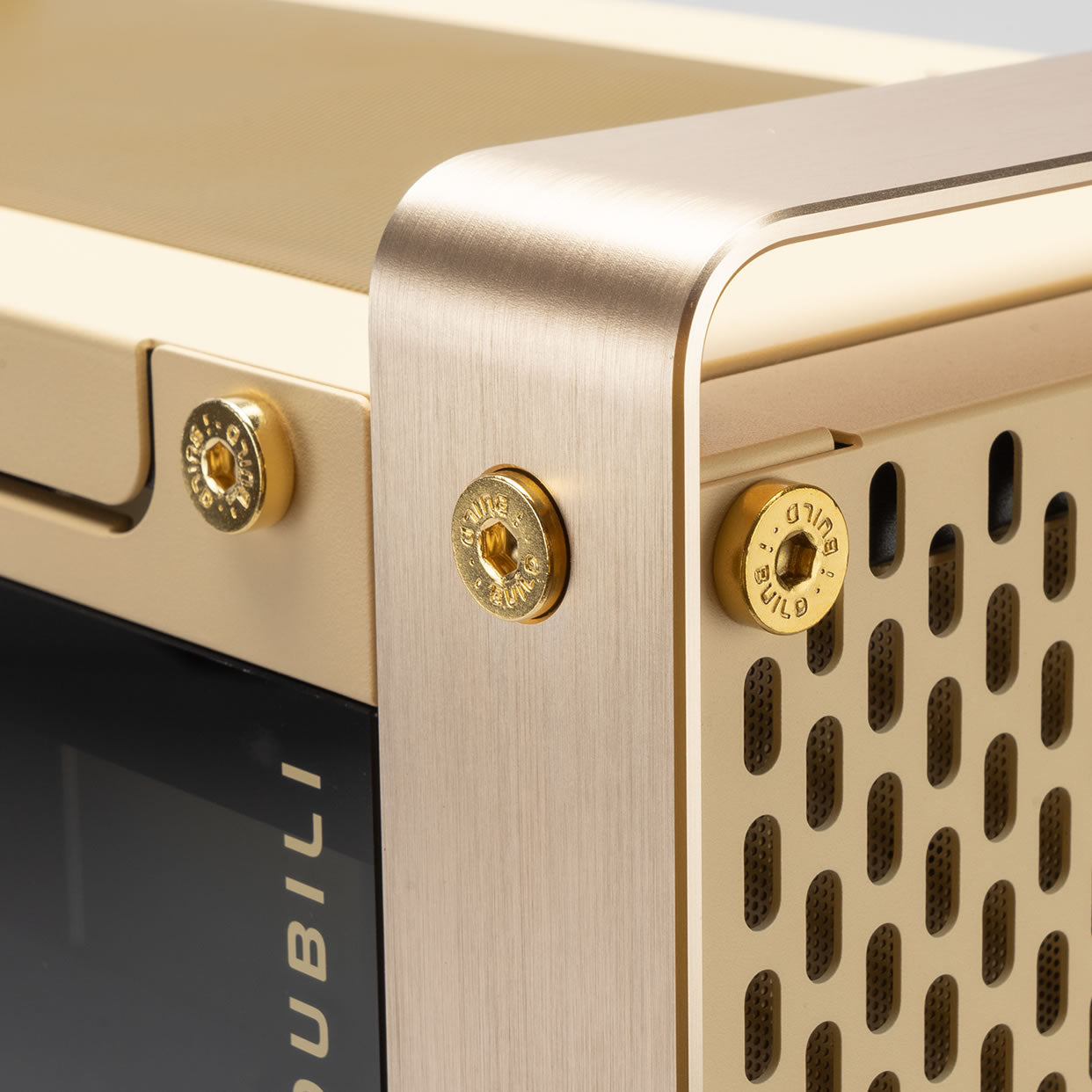 Aesthetic of InWin's Craftsmanship
Every edge, curve and material serves a purpose. The 4mm-thick brushed aluminium with a stunning diamond-cut finish provides a rugged, accented chassis support. The 1.2 mm steel panels reinforce the durable structure without compromising aesthetics.
Interactive Assemble Guide
A 3D-animation app replaces the standard paper user manual. Finally! A guide that's easy to follow!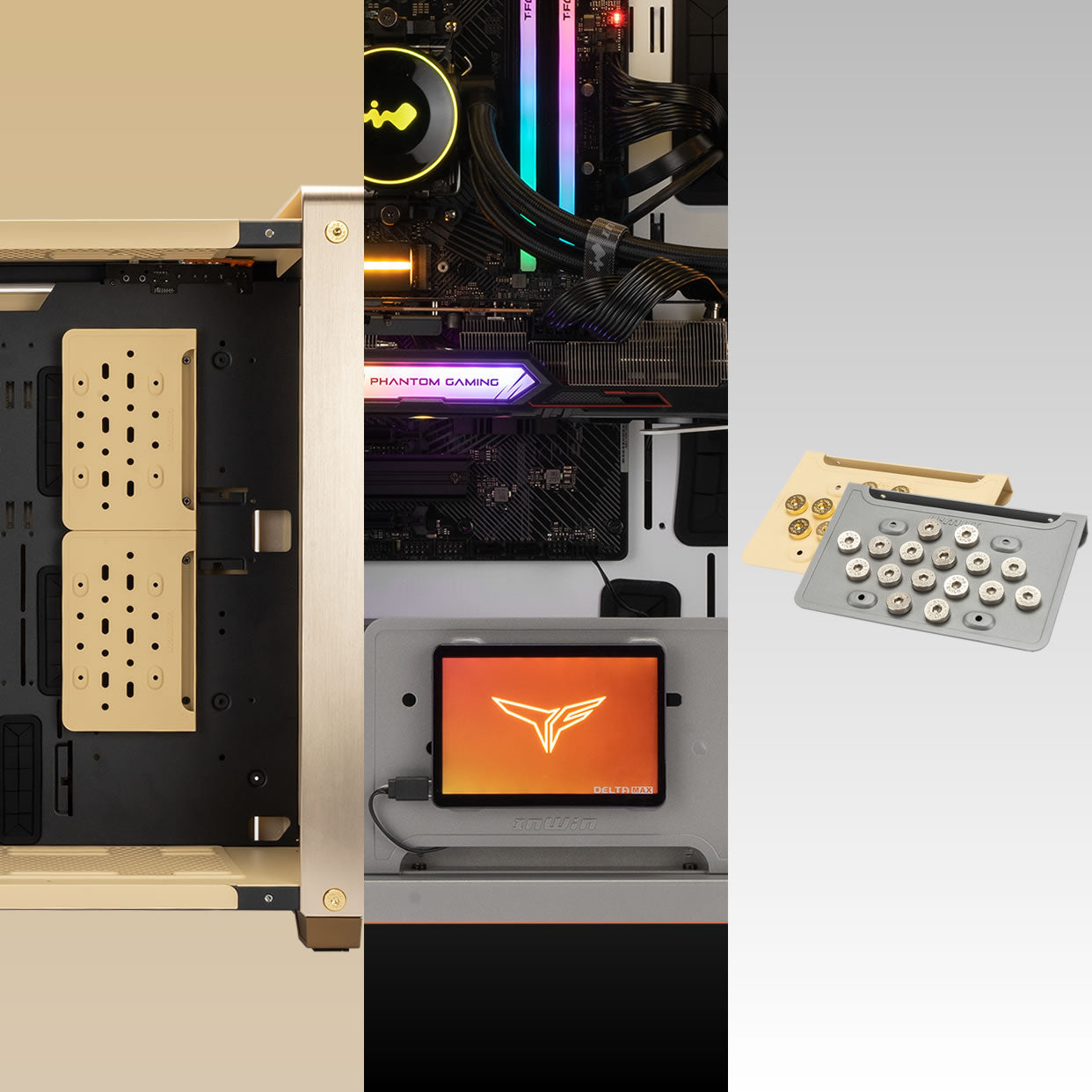 Versatile Cable Shield
DUBILI offers modular Cable Shields for better cable management, also allowing the installation of an extra SSD. Works as a screw holder, too.
Handles or Feet
The dual U-shaped aluminium frame supports can be used as handles or flipped to become feet.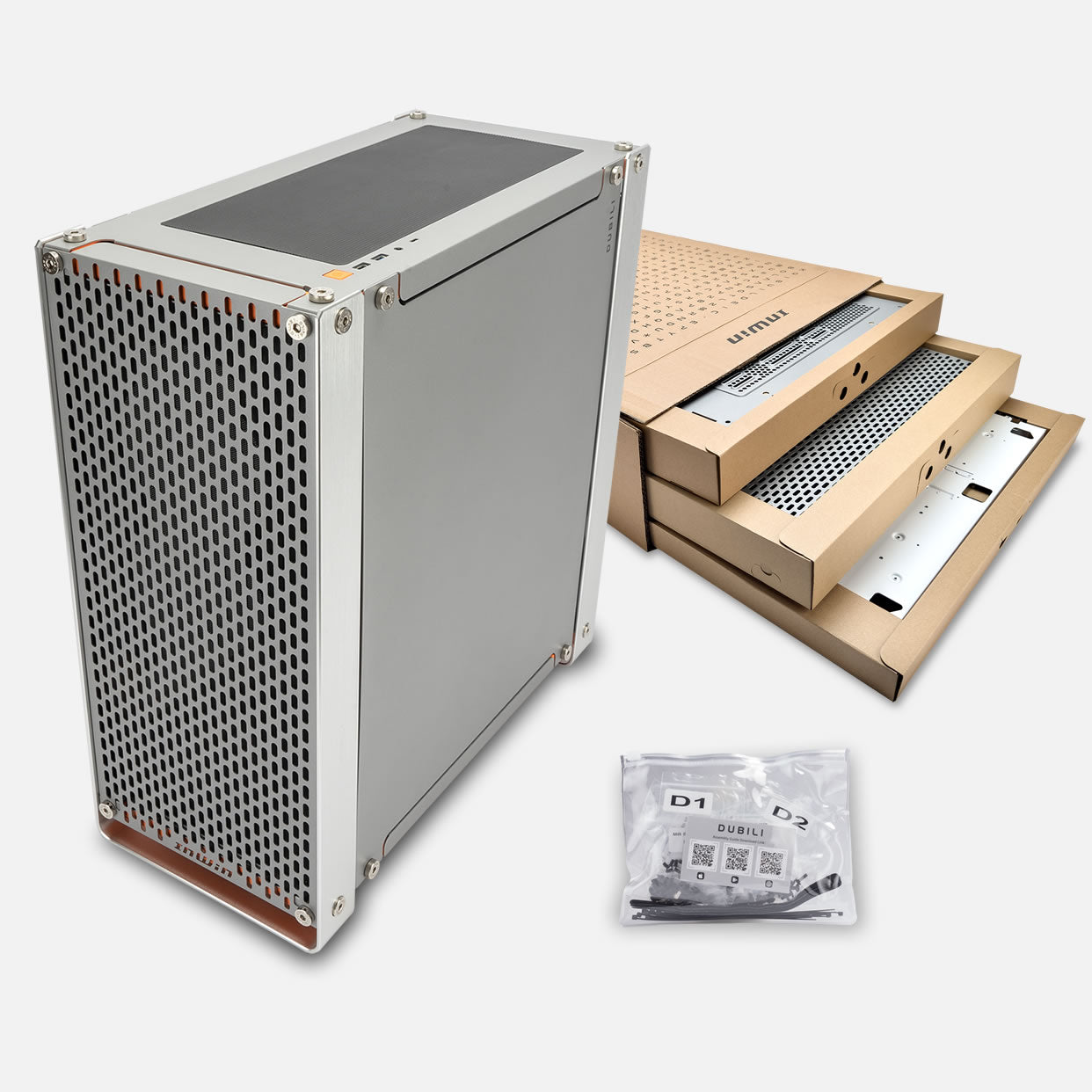 Components
DUBILI Modular Parts Version x 1
Accessories Bag x 1
Download
Become a Fan of InWin's Case Fans!
InWin's case fans are both aesthetically pleasing and practical. There are different series of case fans that meet different user requirements. Some of InWin's fans are daisy-chainable and some are not. So, take a look and check out which InWin fans match your needs
Non-Modular Cable
4 Pin (PWM, 12V), 3 Pin (ARGB, 5V)

Sirius Loop

Jupiter Series

Sirius Pure

Luna AL120

Mercury AM120S

Sirius Extreme

Sirius Extreme Pure

Neptune AN Series

Neptune DN Series

Neptune DN PRO Series

Modular ARGB Type 1
6-Pin Modular (PWM + ARGB)

Aurora

EGO

Modular ARGB Type 2
6-Pin Modular (PWM + ARGB)

Crown Series

Saturn Series

Modular RGB
8-Pin Modular (PWM + RGB)

Polaris RGB Series

Polaris AluminumRGB Series
InWin's Fans Compatibility Note:
1. Do not chain up your fans with other fans in with different cables types.
2. ARGB fans and RGB fans are not compatible with each other.