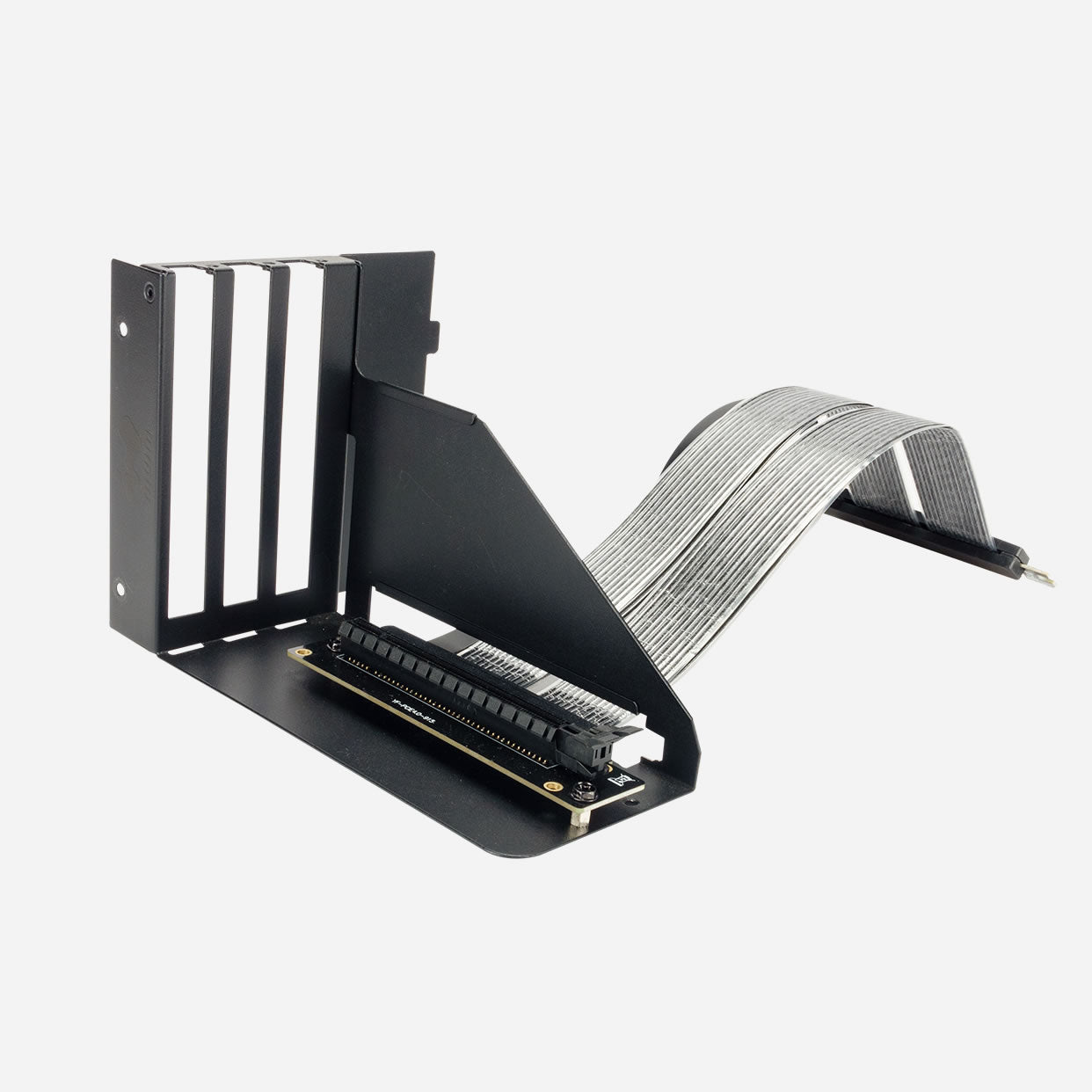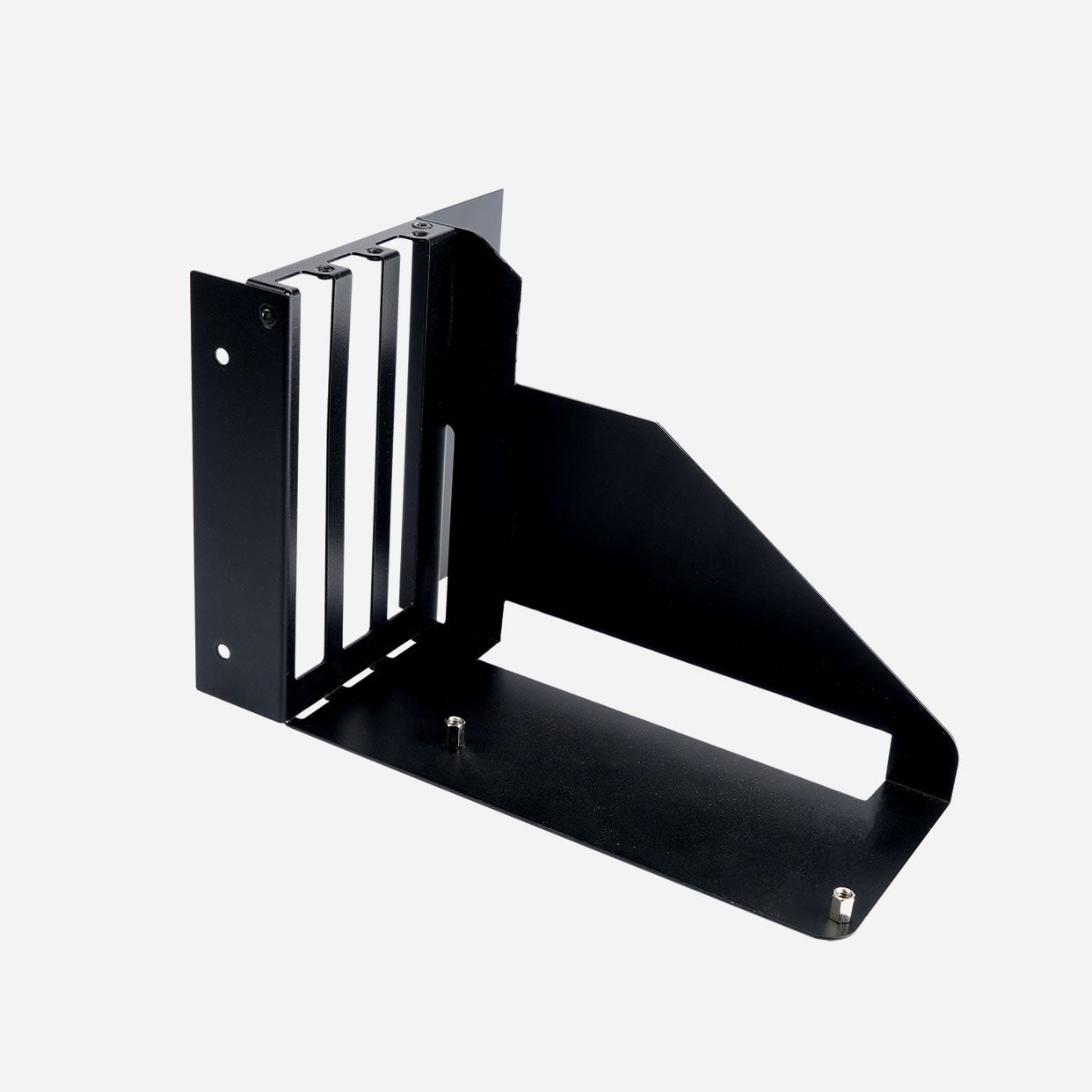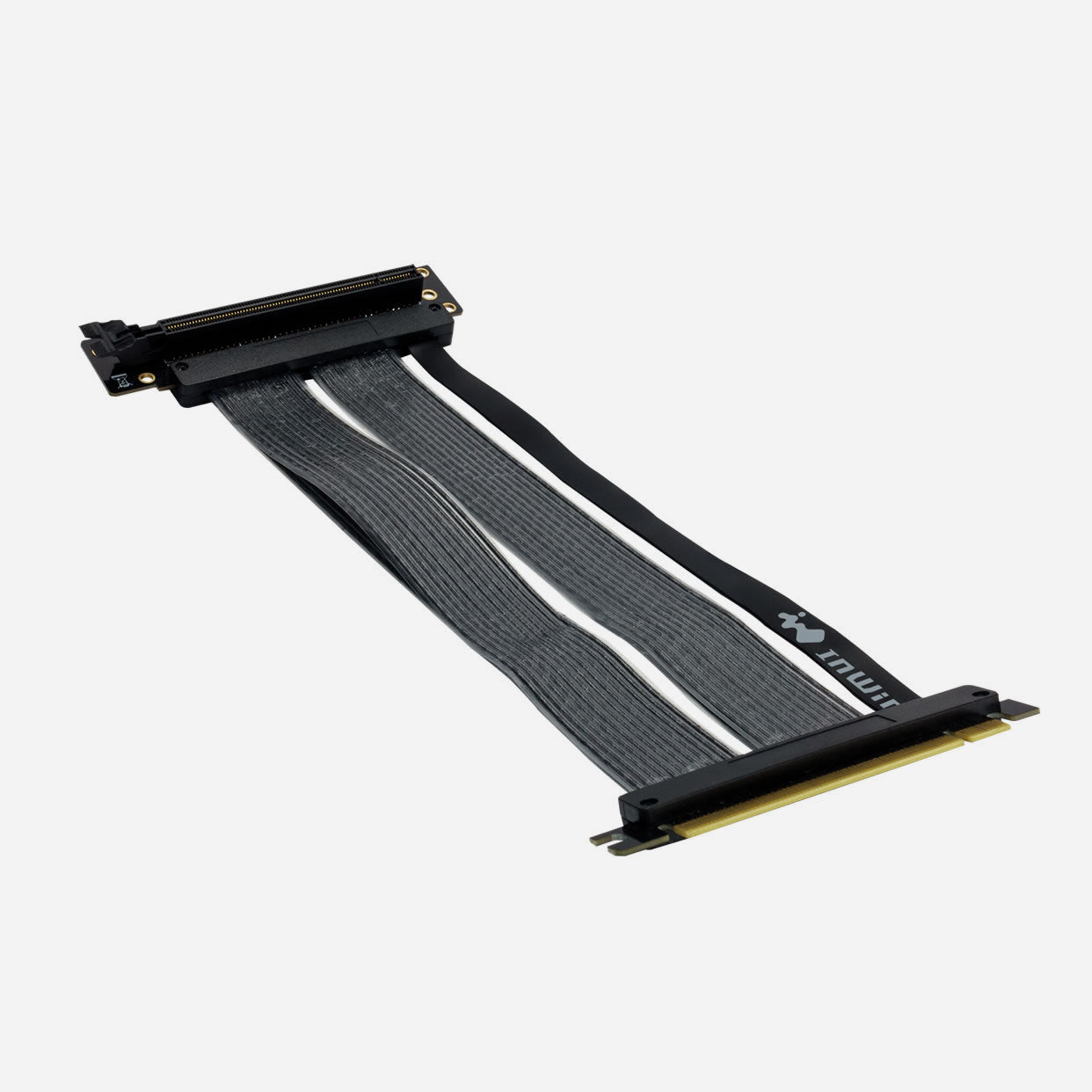 InWin PCI-E Riser Cable 4.0 & Bracket
Showcase your graphics card in all its glory. Use InWin PCI-E Riser Cable & Bracket to mount GPUs vertically. PCI-E 4.0 provides double the bandwidth of PCI-E 3.0!
Specs
Model
PCI-E Riser Cable 4.0 & Bracket
Model Number
IW-PCIE4-25-BRACKET
Interface
16 x PCI-E 4.0
90 Degree Right Angle Riser Adapter Card
Cable Length
250 mm
Materials
PCB, FR4, Polyethylene(PE), Copper Alloy
Temperature Range (°C)
-20 ~ 80 °C
Net Weight
440 g / 0.97 lbs
Gross Weight
480 g / 1.05 lbs
* InWin products comply with RoHS regulation.
* Specifications may vary based on different regions.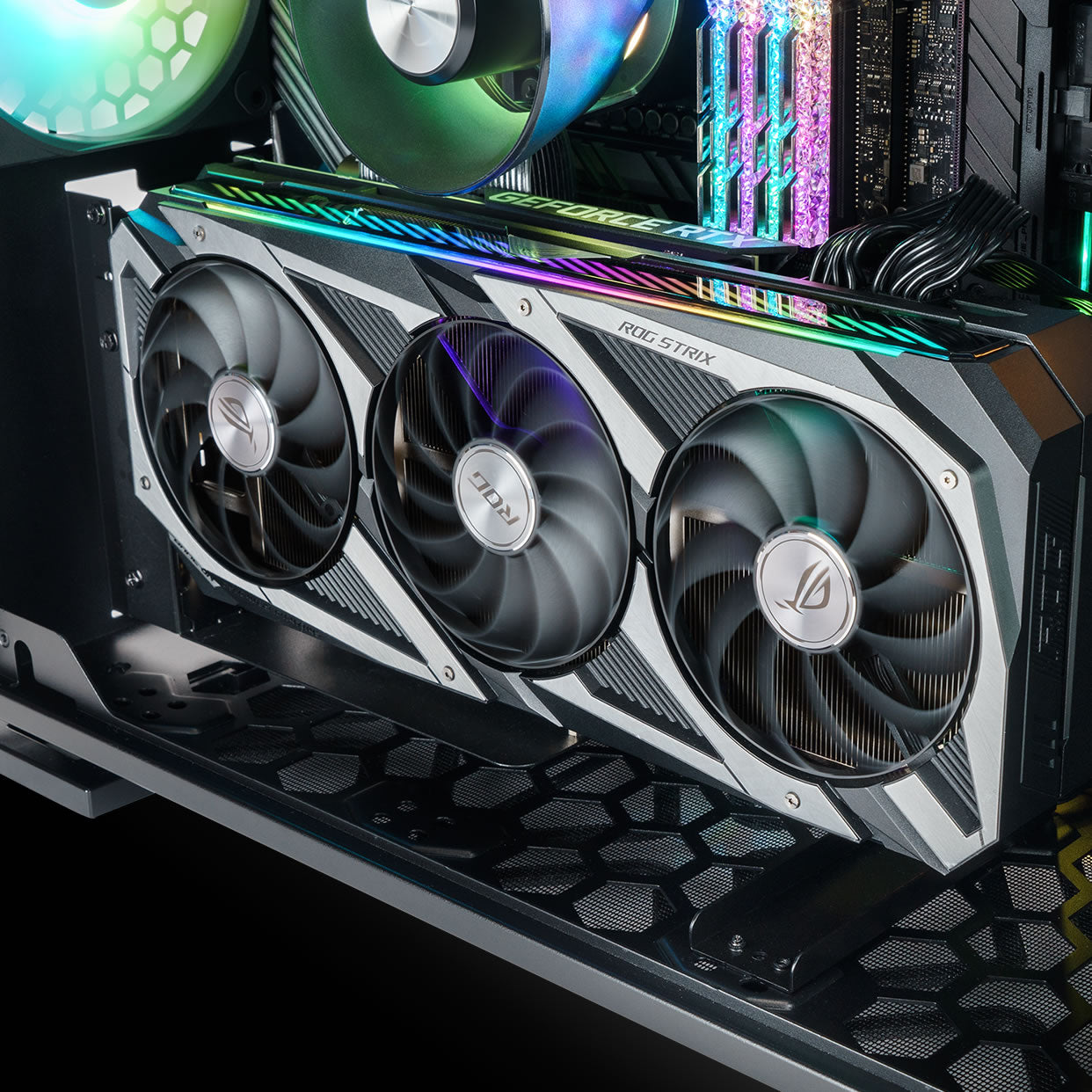 Showcase your graphics card with this vertical mount kit!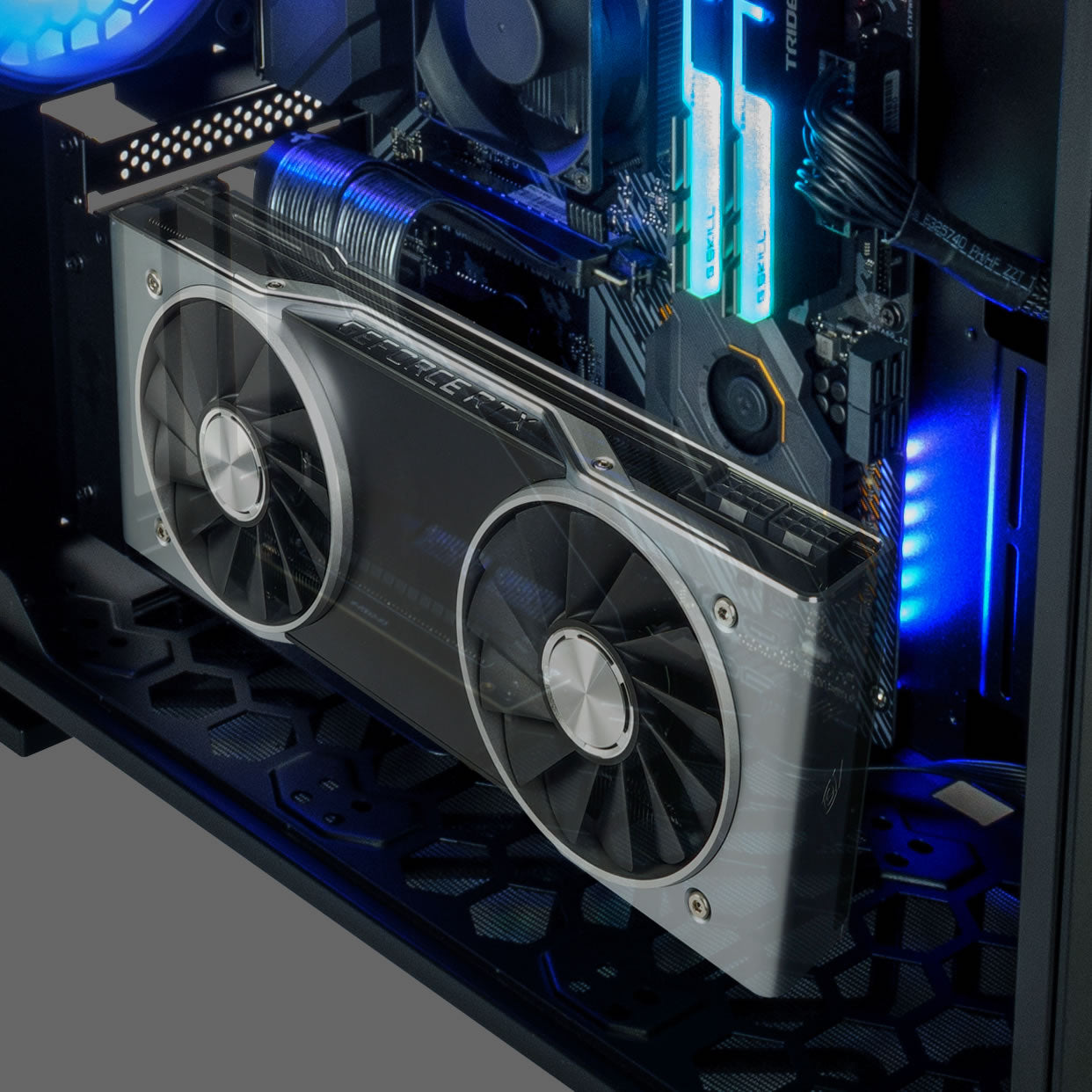 The bracket allows users to install graphics cards vertically to a case that doesn't have a preset vertical mount.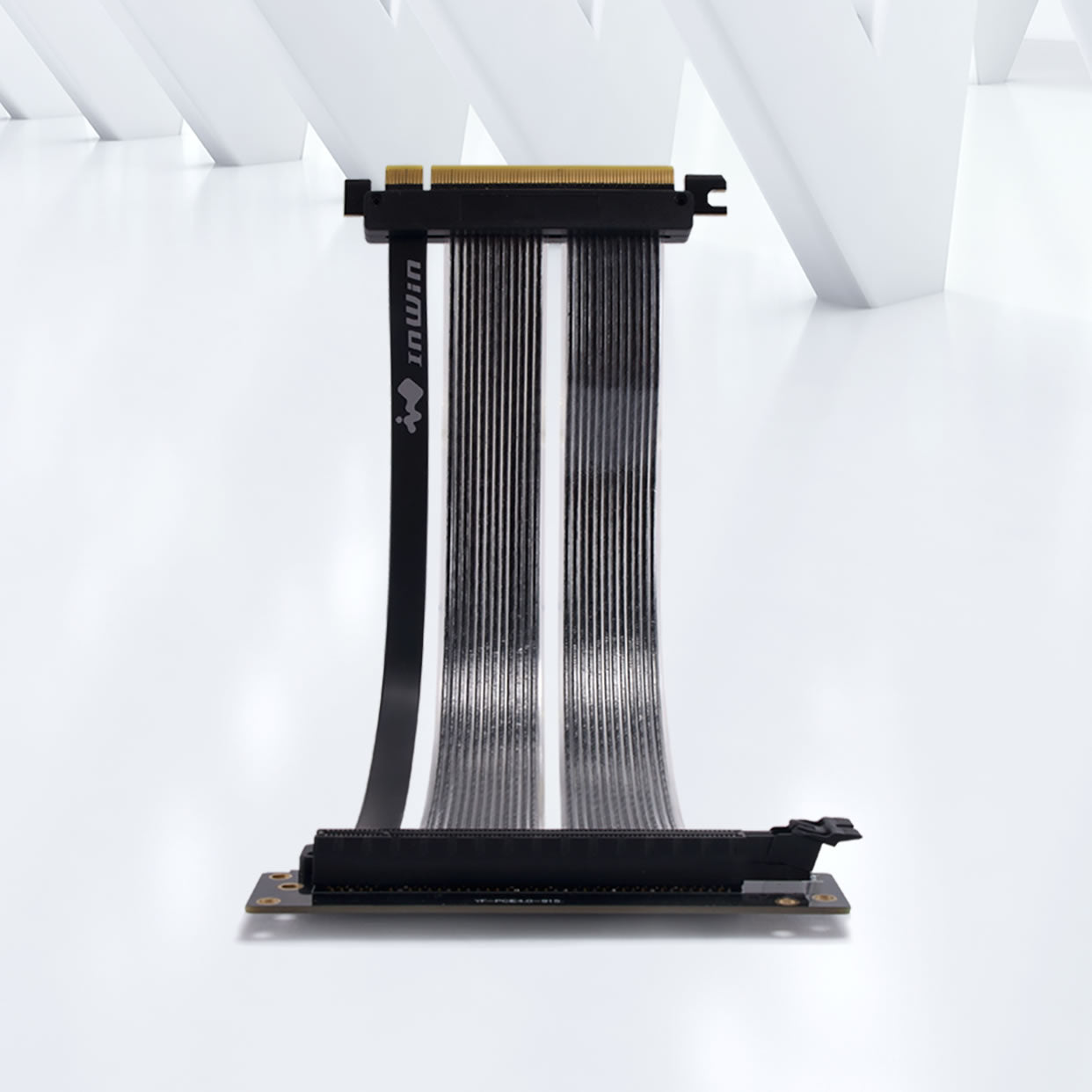 InWin 4.0 Riser Cable is fully compatible with Intel and AMD motherboards. It supports transfer rates of 16 GT/s and has a bandwidth of 32 GB/s.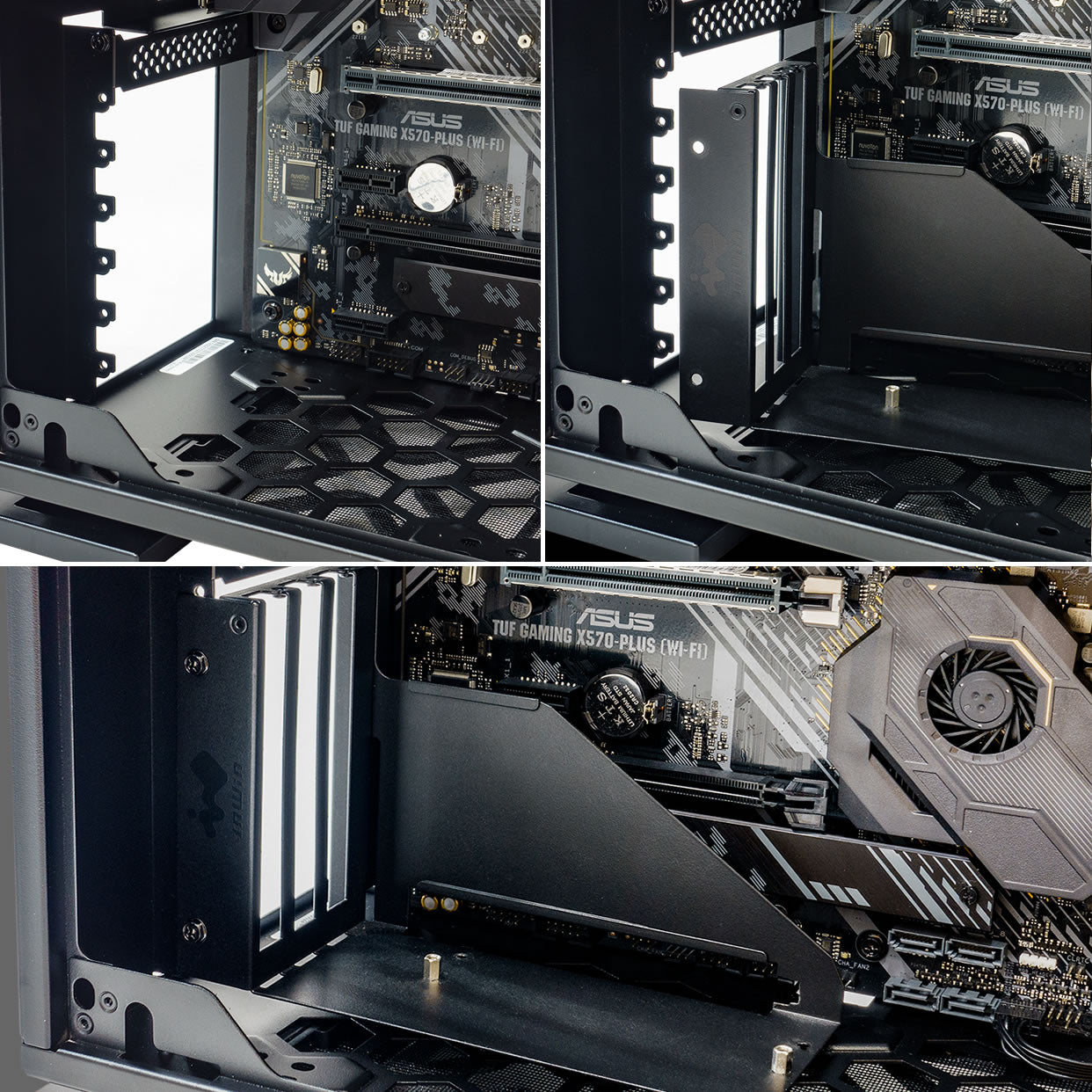 Chassis must have at least 6 PCIe slots. Install the bracket as shown in the pictures.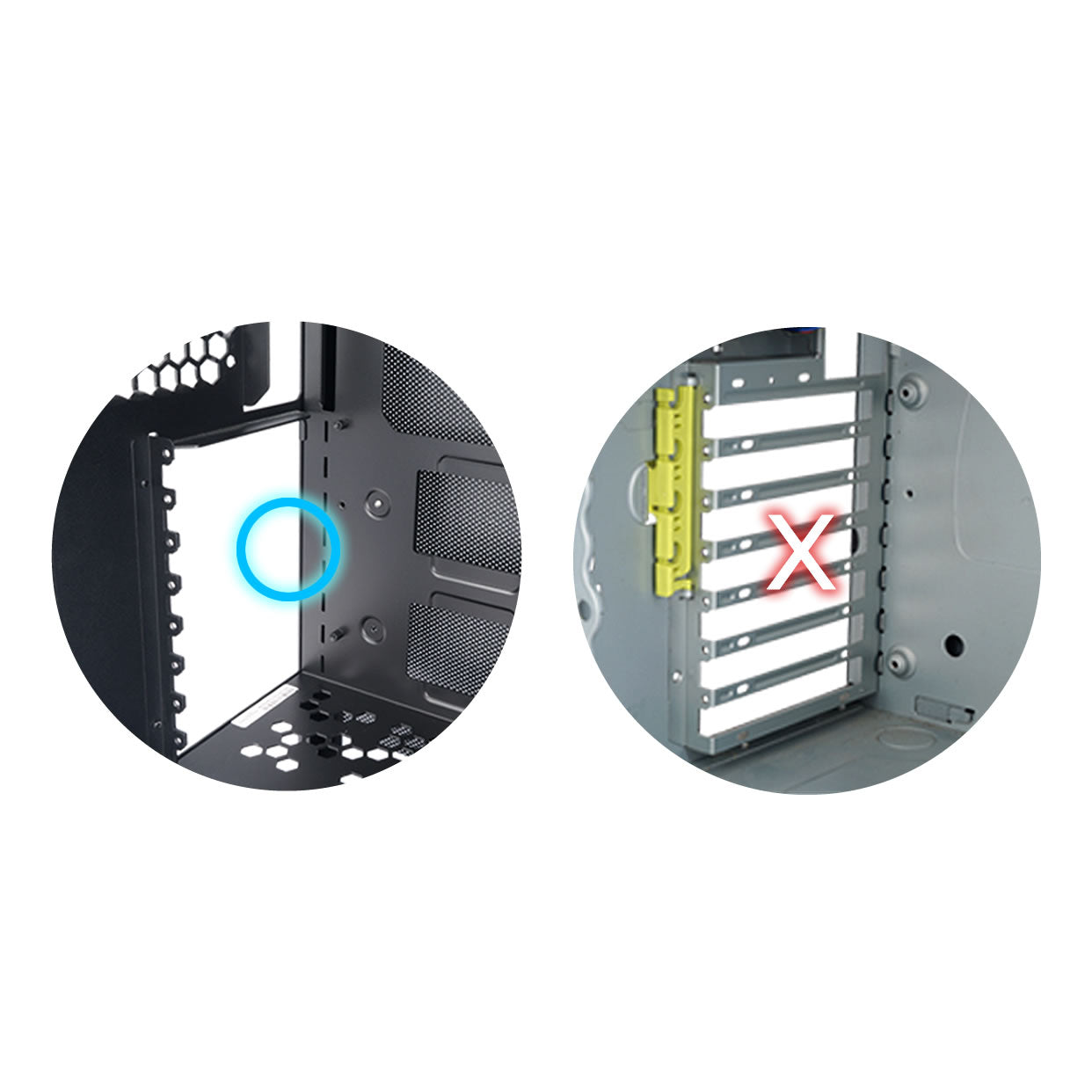 The Riser Cable cannot be properly installed if a solid, metallic strip is above the PCIe slots.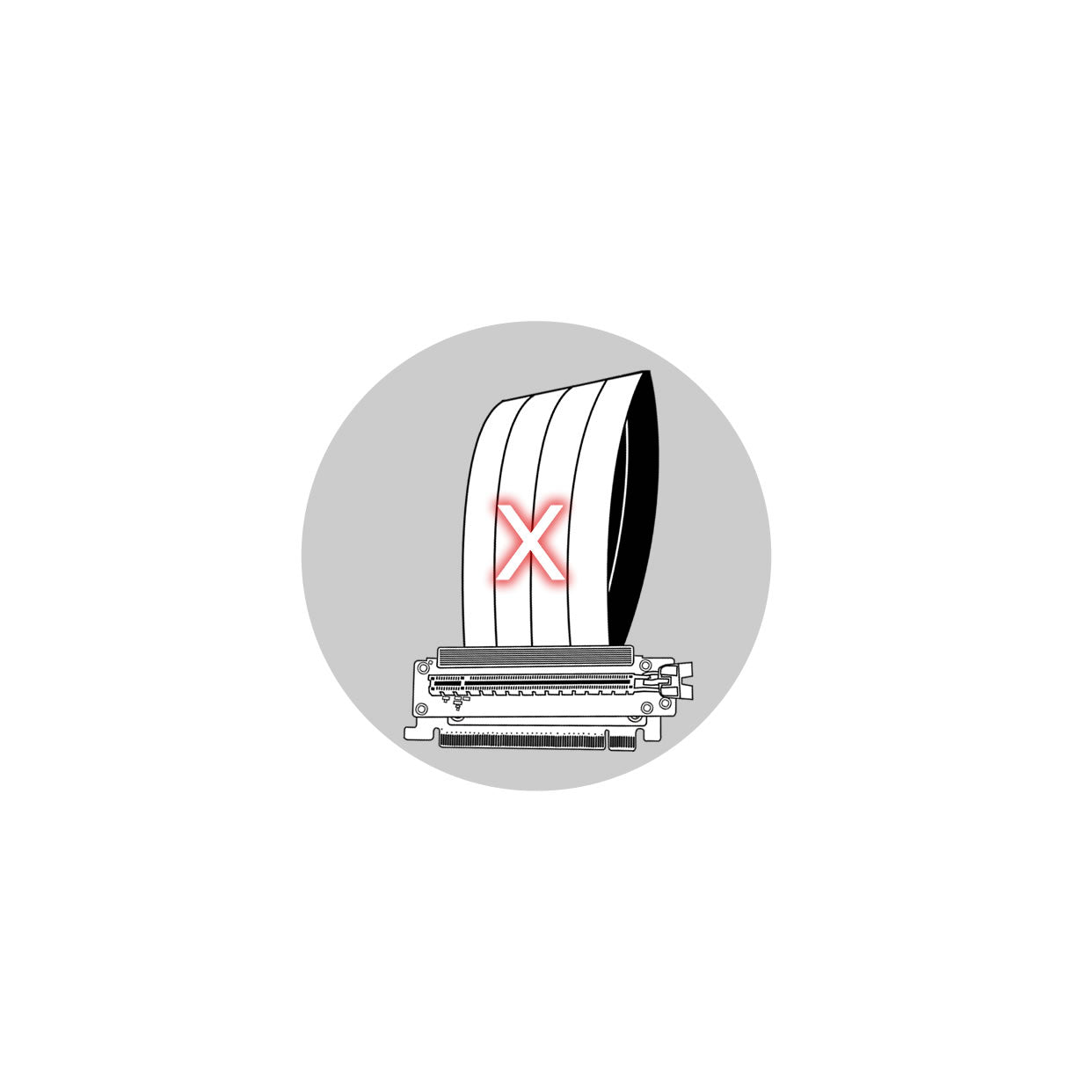 Please ensure no shorts have occurred due to poor PCI card placement. To prevent from damaging the cable, please do not fold the PCI-E cable during installation.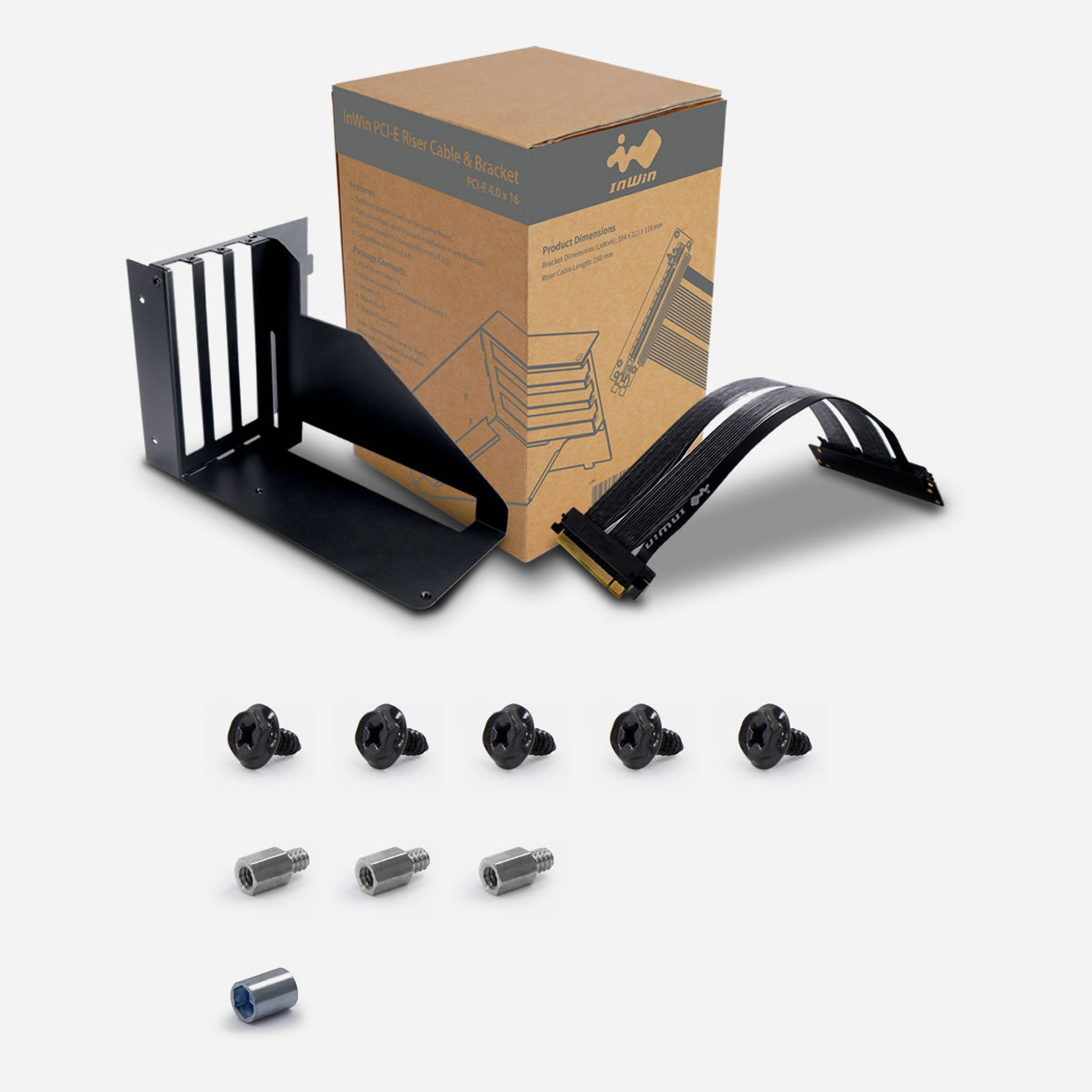 Components
PCI-E Riser Cable 4.0 x 1
Vertical VGA Bracket x 1
Screws x 5
Standoffs x 3
Standoff Setter x 1