POC
Mini ITX
POC is an origami chassis that is easy to fold and form into a mini-ITX enclosure. Builders can follow the 3D-rendered visual aid found within the dedicated app. The slim structure can house standard ATX PSUs and large 3.5-slot GPUs in its own dedicated GPU chamber.
Specs
Model
POC
Model Number
IW-CS-POCBLU
IW-CS-POCGRE
Colors
Black/Blue, Green/Yellow
Case Type
Mini-ITX Tower
Materials
SECC
M/B Compatibility
Mini-ITX
Expansion Slots
3 x PCI-E
(Supports 3.5-Slot GPU, PCI-E Riser Cable Included)
Maximum Compatibility
GPU Length: 346 mm
GPU Thickness: 82 mm
CPU Heatsink Height: 142 mm
I/O Ports
1 x USB 3.2 Gen 2x2 Type-C
2 x USB 3.2 Gen 1
HD Audio Combo (CTIA – SPK/Mic)
Internal Drive Bays
1 x 2.5"
Thermal Solution Compatibility
Air Cooling Fans:
Rear: 1 x 120 mm
Power Supply Compatibility
PSII: ATX12V
- Length up to 160mm
(1 InWin Luna AL120 Fans Included)
Product Dimensions
(L x W x H)
256 x 278 x 423 mm
10.1 x 10.9 x 16.7"
Package Dimensions
(L x W x H)
449 x 418 x 45 mm
17.7 x 16.4 x 1.78"
Net Weight
4 kg / 8.82 lbs
Gross Weight
5.2 kg / 11.46 lbs
* InWin's products comply with RoHS regulations.
* Specifications may vary based on different regions.
Product Name
Luna AL120
Quantity Included
Single Pack
Part Number

IW-FN-AL120-1PK

Color
Black
Fan Size
120 x 120 x 25mm
Material
PC, PBT
Rated Voltage
DC 12V
Rated Power
3.96W
Rated Current
0.33A
ADD RGB Rated Voltage
DC 5V
ADD RGB Rated Power
1.5W
ADD RGB Rated Current
0.3A
Speed Mode
PWM 600-1800 +/-10% RPM
Air Flow
82.96 CFM
Air Pressure
2.31 mm / H2O
LED
Addressable RGB
Connector (Fan to Fan)
Non-Modular Cables
Connector to M/B
4-Pin (PWM, 12V), 3-Pin (ARGB, 5V)
Noise Level
25 dB(A) (Normal)
Bearing Type
Long Lifespan Sleeve Bearing
Gross Weight
169 g
Package Dimension (H x L x W)

125 x 185 x 30mm

Warranty
2 years
* Specifications may vary based on different regions.
* InWin's products comply with RoHS regulations.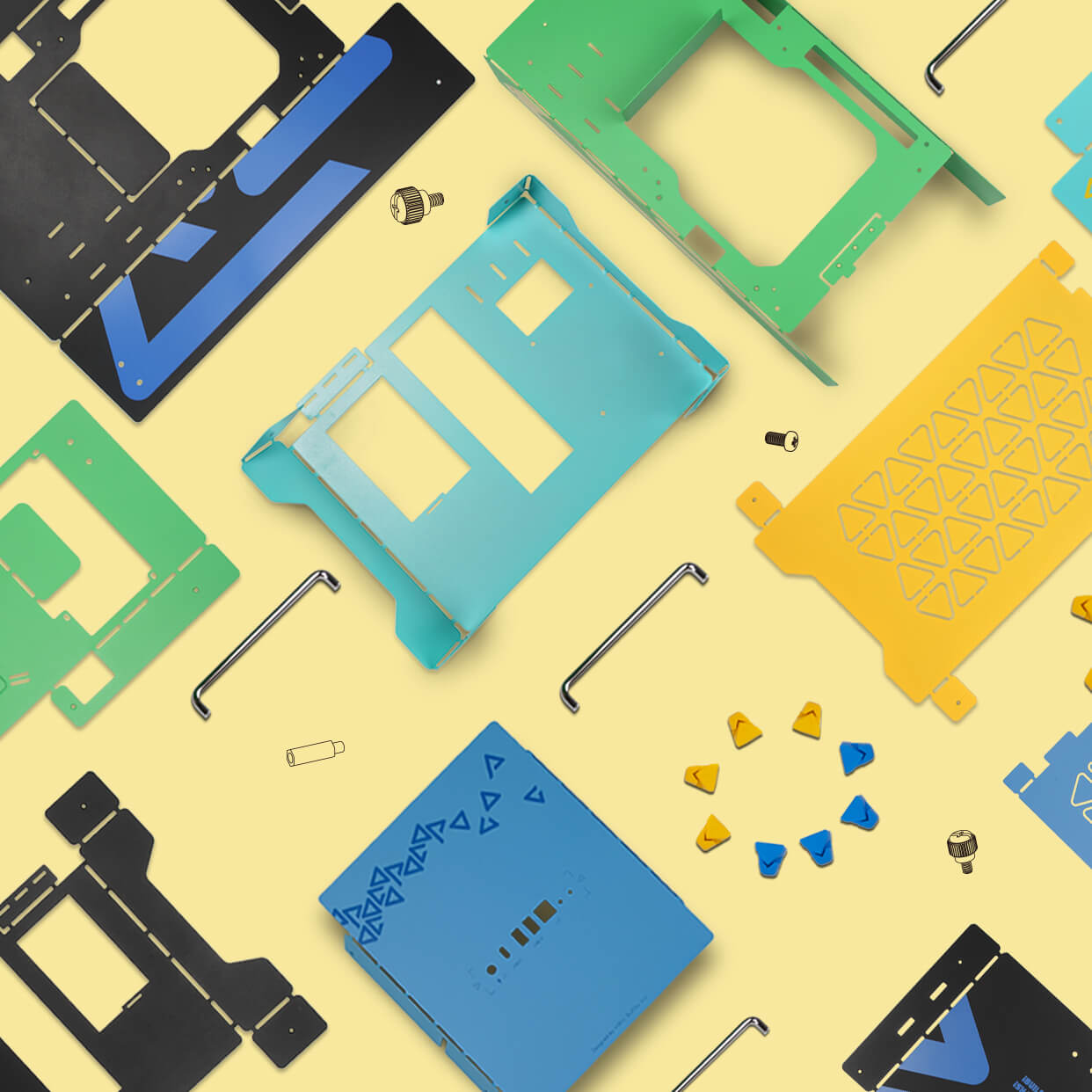 An Origami Case
POC is a genuine foldable case! Experience first-hand as these once flattened metal sheets form into a stunning and functional PC tower.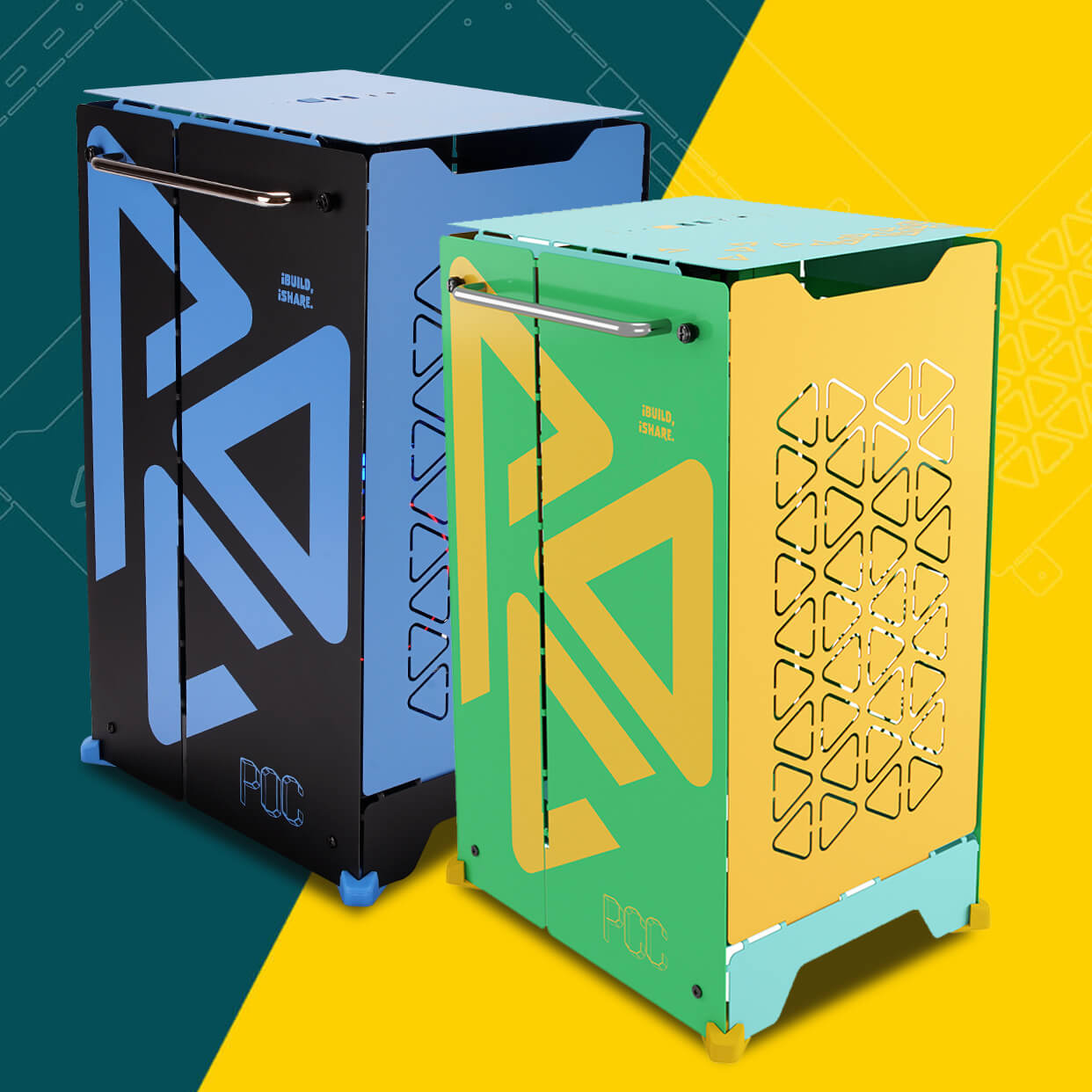 Race Blue or Tropical Sweetheart?
POC comes in two color schemes: Race Blue (blue/black) and Tropical Sweetheart (green/yellow). Which distinctive coloration do you prefer?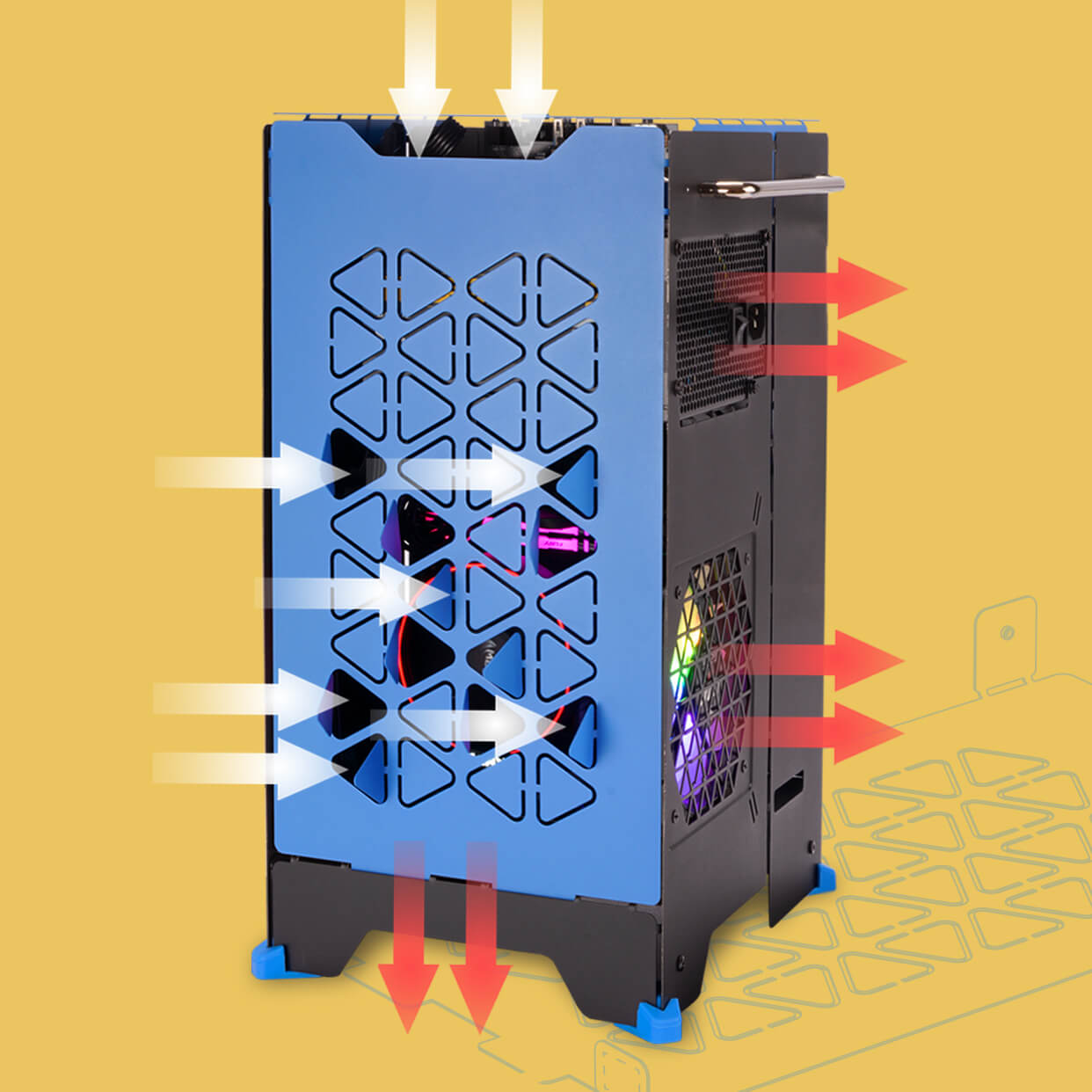 Ventilated Component Chambers
A dedicated GPU chamber is present to offer better ventilation and cooling. POC's specialized PCI-E 4.0 riser cable comes along with the package.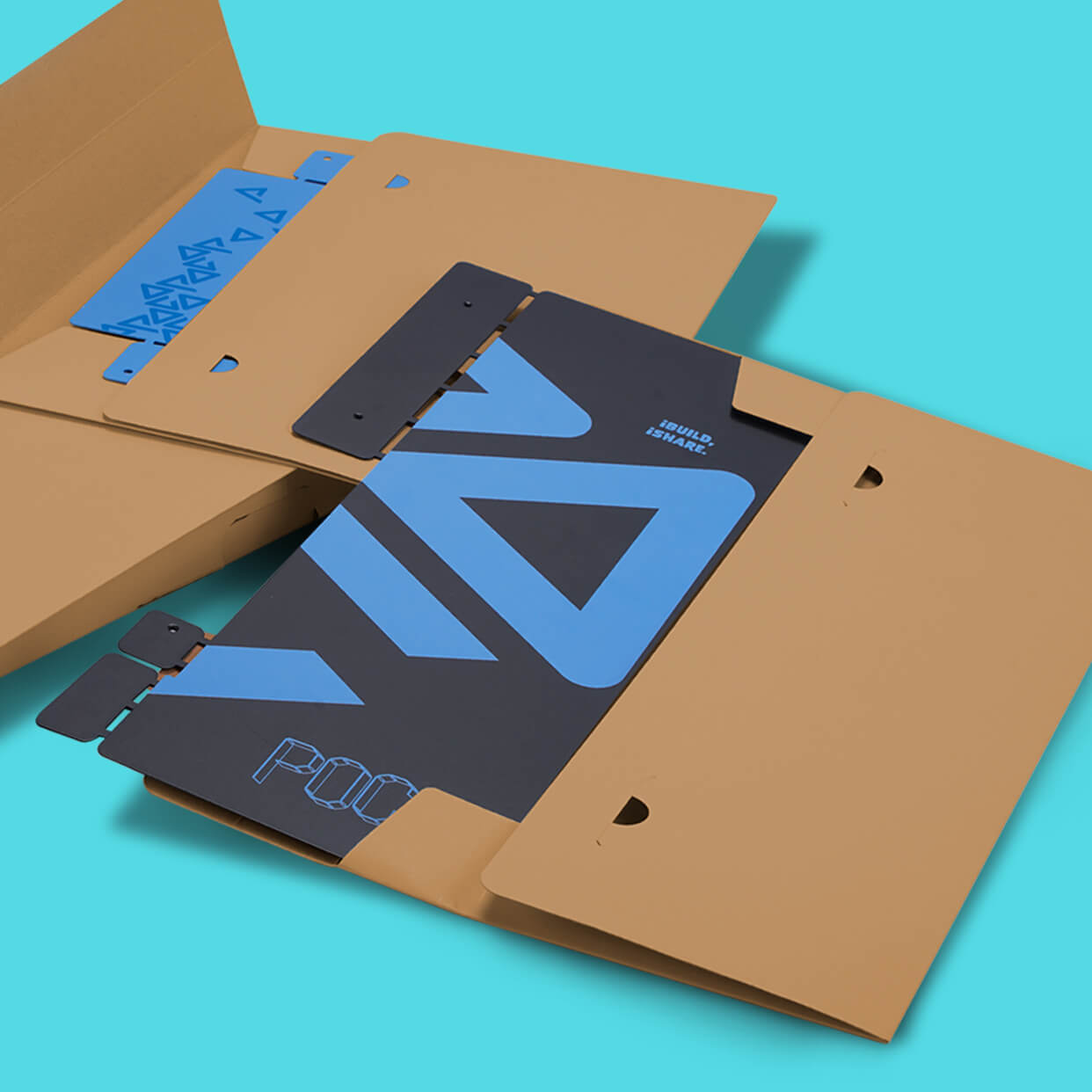 Reduced Packaging
POC comes in a completely flattened pizza box-like packaging. This tiny box is 5 times less than the regular volume, reducing environmental impact.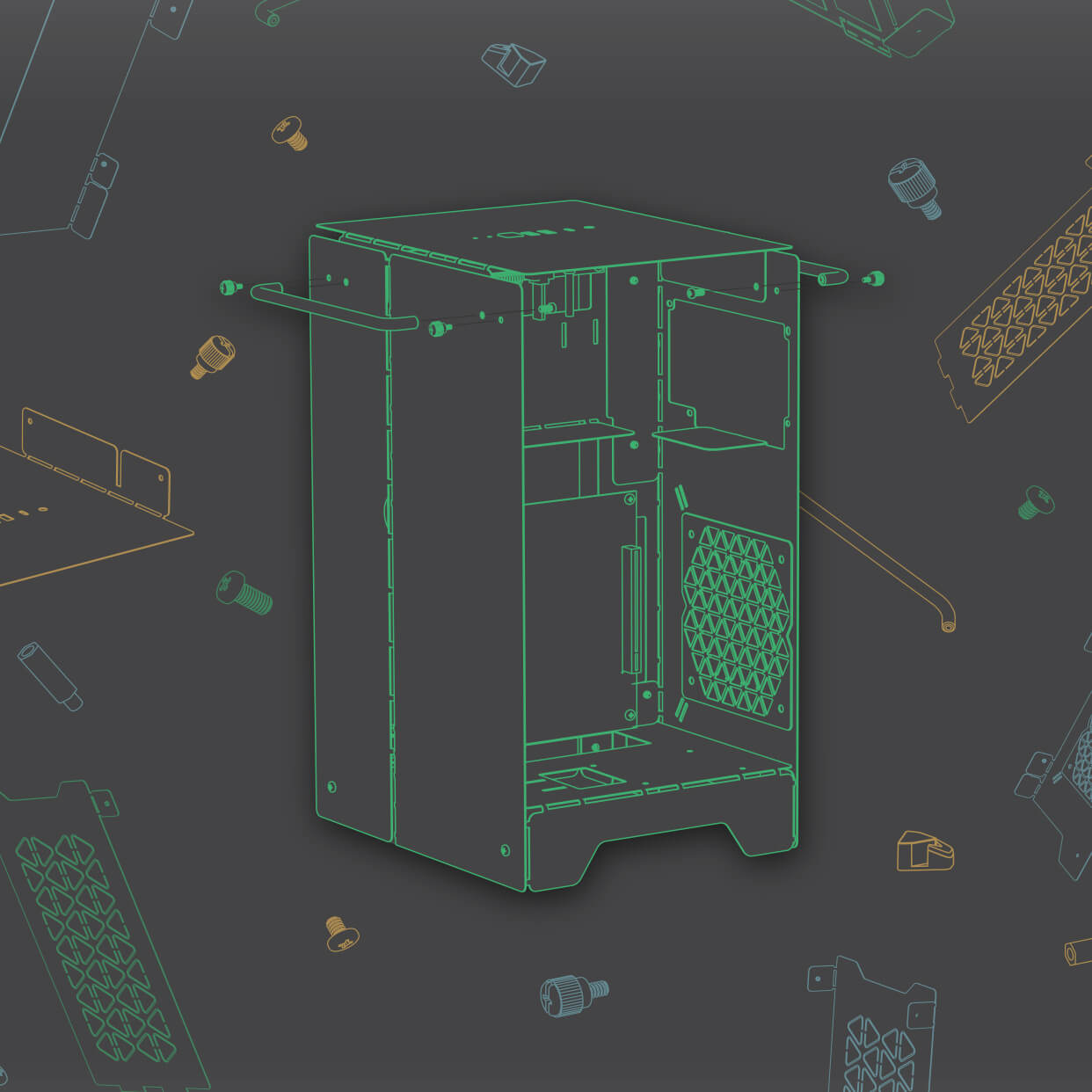 Interactive Assembly Guide
A 3D-animation app replaces the standard paper user manual. Finally! A guide that's easy to follow!
Components
1. POC Chassis Panels
1.1 MB Plate
1.2 Front Panel
1.3 Rear Panel
1.4 Side Cover (1 of 2) x 2
1.6 Top Panel
1.7 Bottom Panel
2. POC PCI-E 4.0 Riser Cable x 1
3. I/O Module x 1
4. Luna AL120 1-Pack x 1
5. Handles x 2
6. Footpads x 4
7. Velcro Cable Ties x 5
8. Cable Ties x 5
9. Accessories x 1
Download
Become a Fan of InWin's Case Fans!
InWin's case fans are both aesthetically pleasing and practical. There are different series of case fans that meet different user requirements. Some of InWin's fans are daisy-chainable and some are not. So, take a look and check out which InWin fans match your needs
Non-Modular Cable
4 Pin (PWM, 12V), 3 Pin (ARGB, 5V)

Sirius Loop

Jupiter Series

Sirius Pure

Luna AL120

Mercury AM120S

Sirius Extreme

Sirius Extreme Pure

Neptune AN Series

Neptune DN Series

Neptune DN PRO Series

Modular ARGB Type 1
6-Pin Modular (PWM + ARGB)

Aurora

EGO

Modular ARGB Type 2
6-Pin Modular (PWM + ARGB)

Crown Series

Saturn Series

Modular RGB
8-Pin Modular (PWM + RGB)

Polaris RGB Series

Polaris AluminumRGB Series
InWin's Fans Compatibility Note:
1. Do not chain up your fans with other fans in with different cables types.
2. ARGB fans and RGB fans are not compatible with each other.