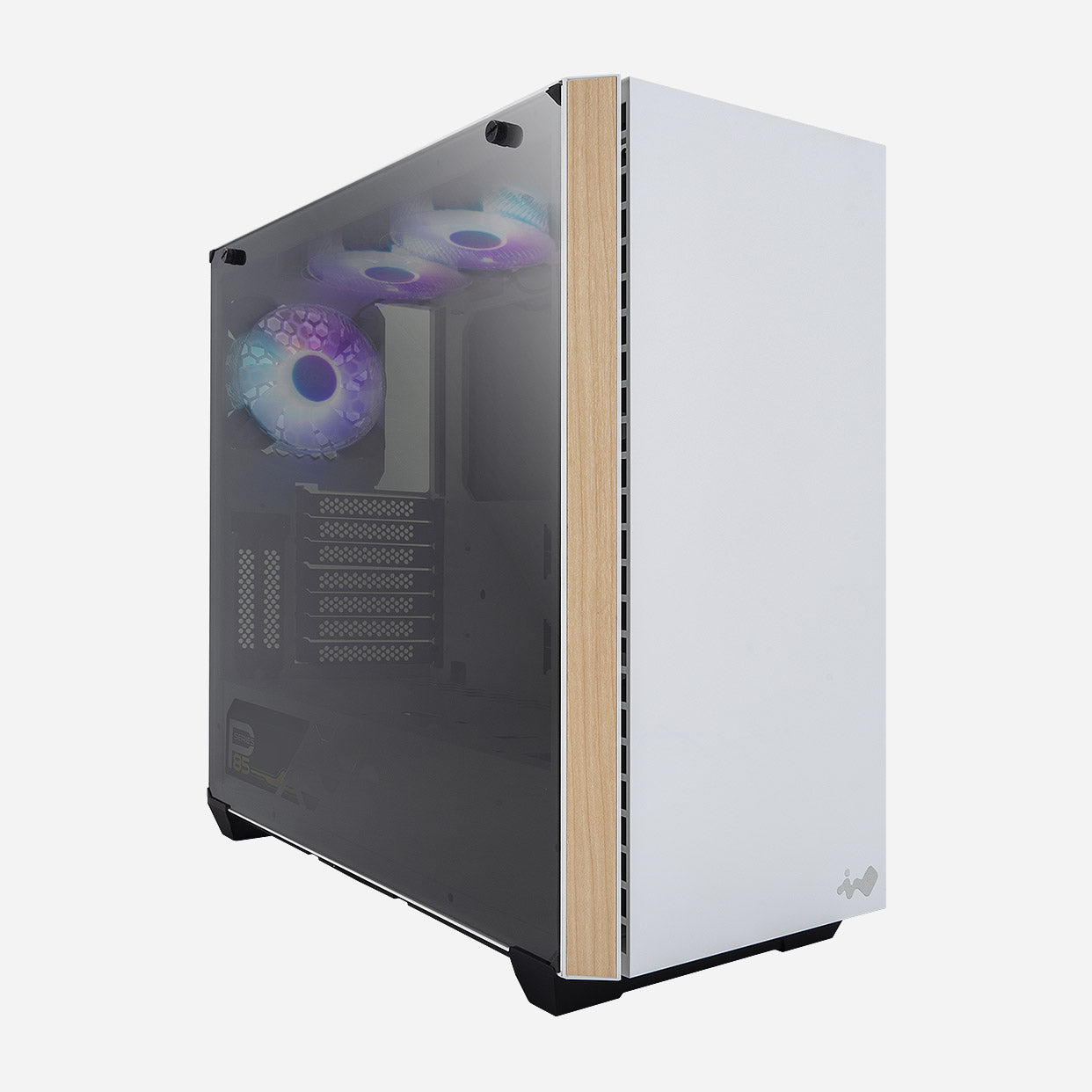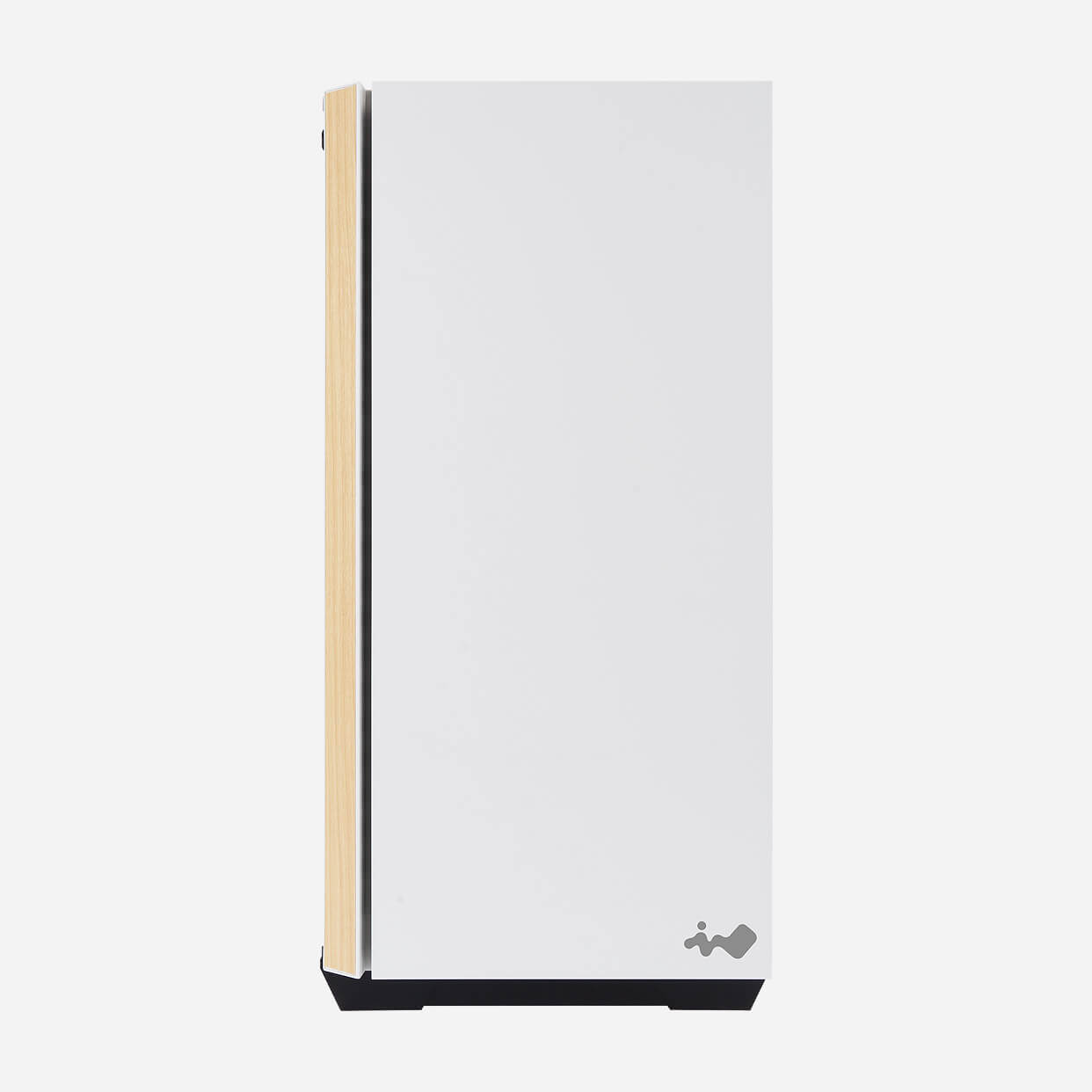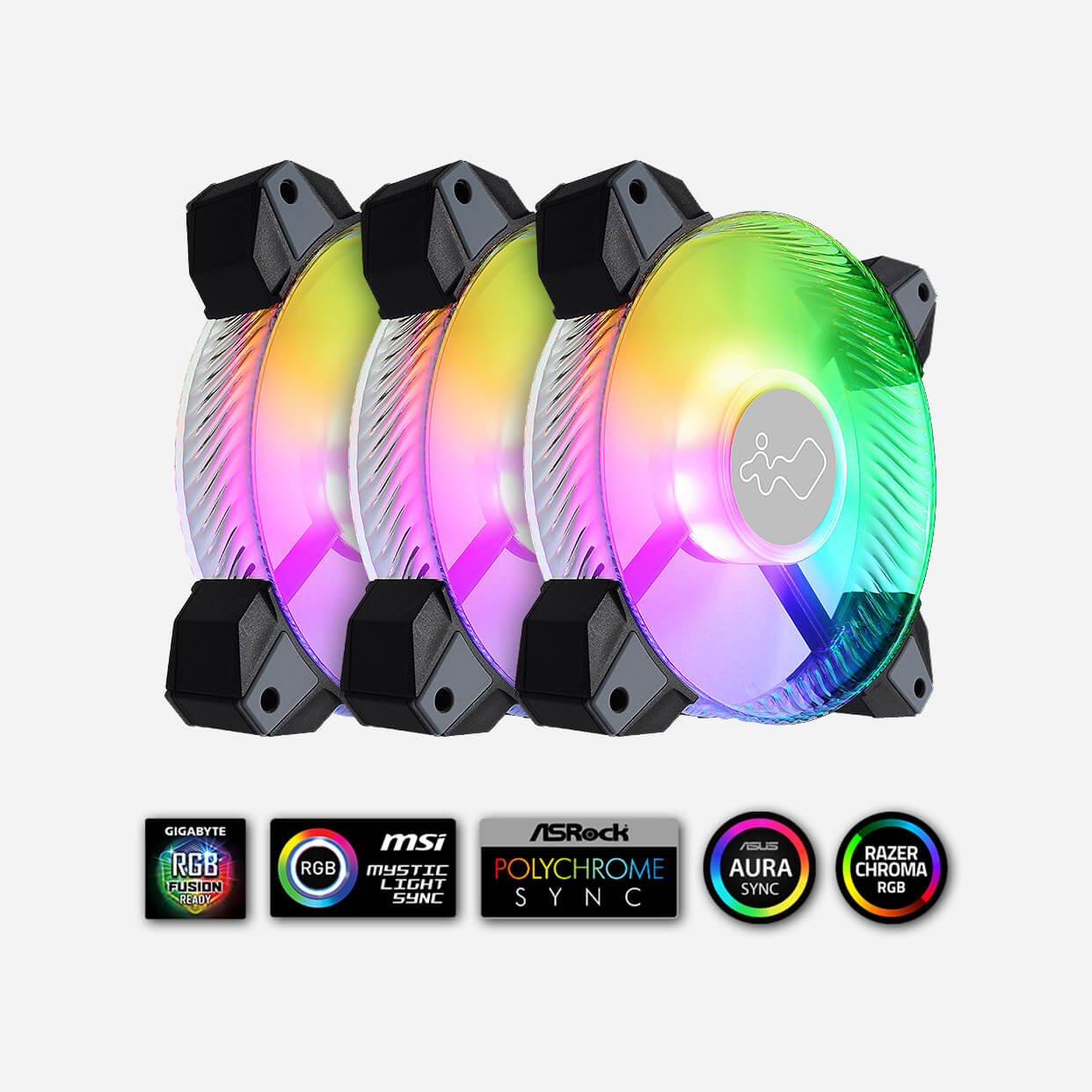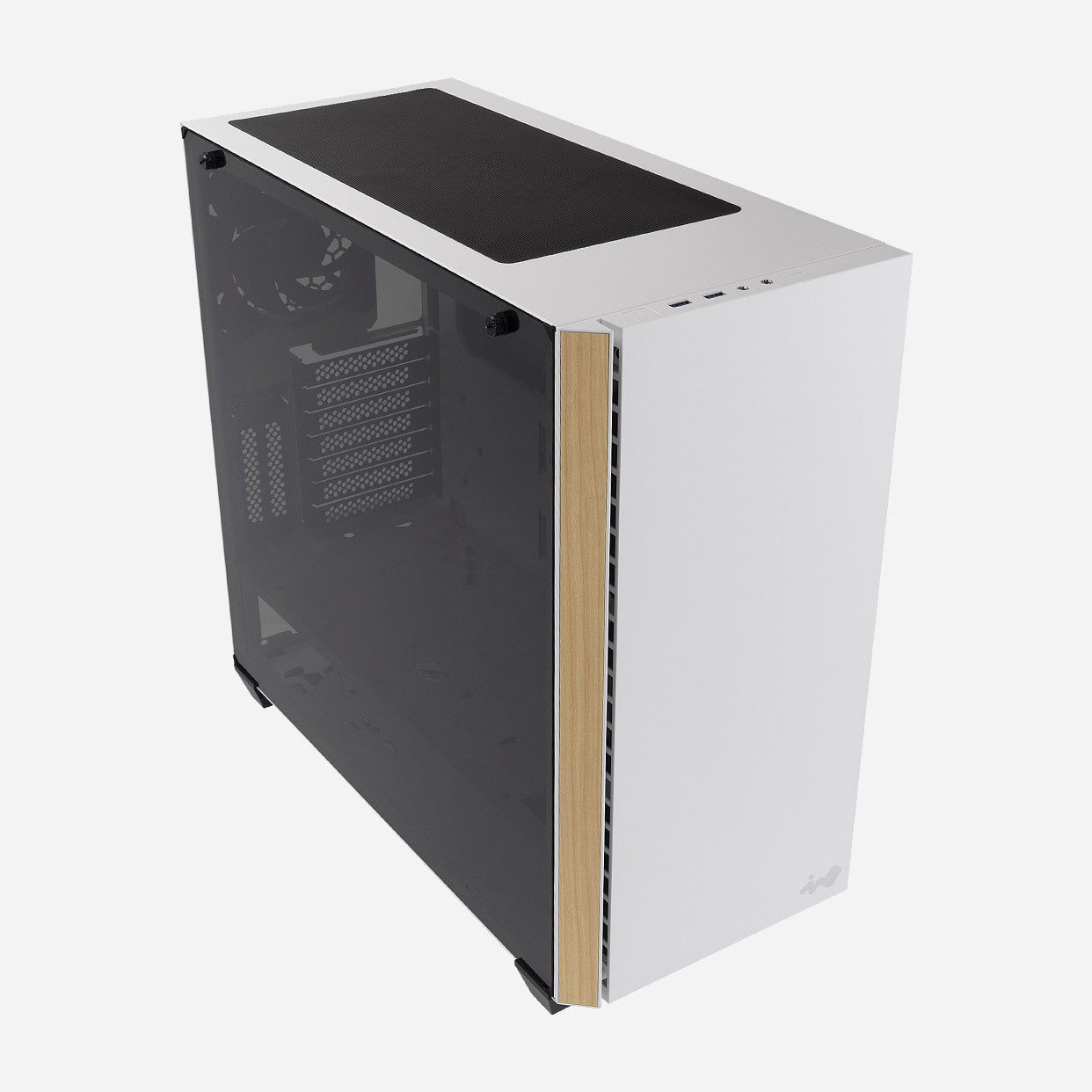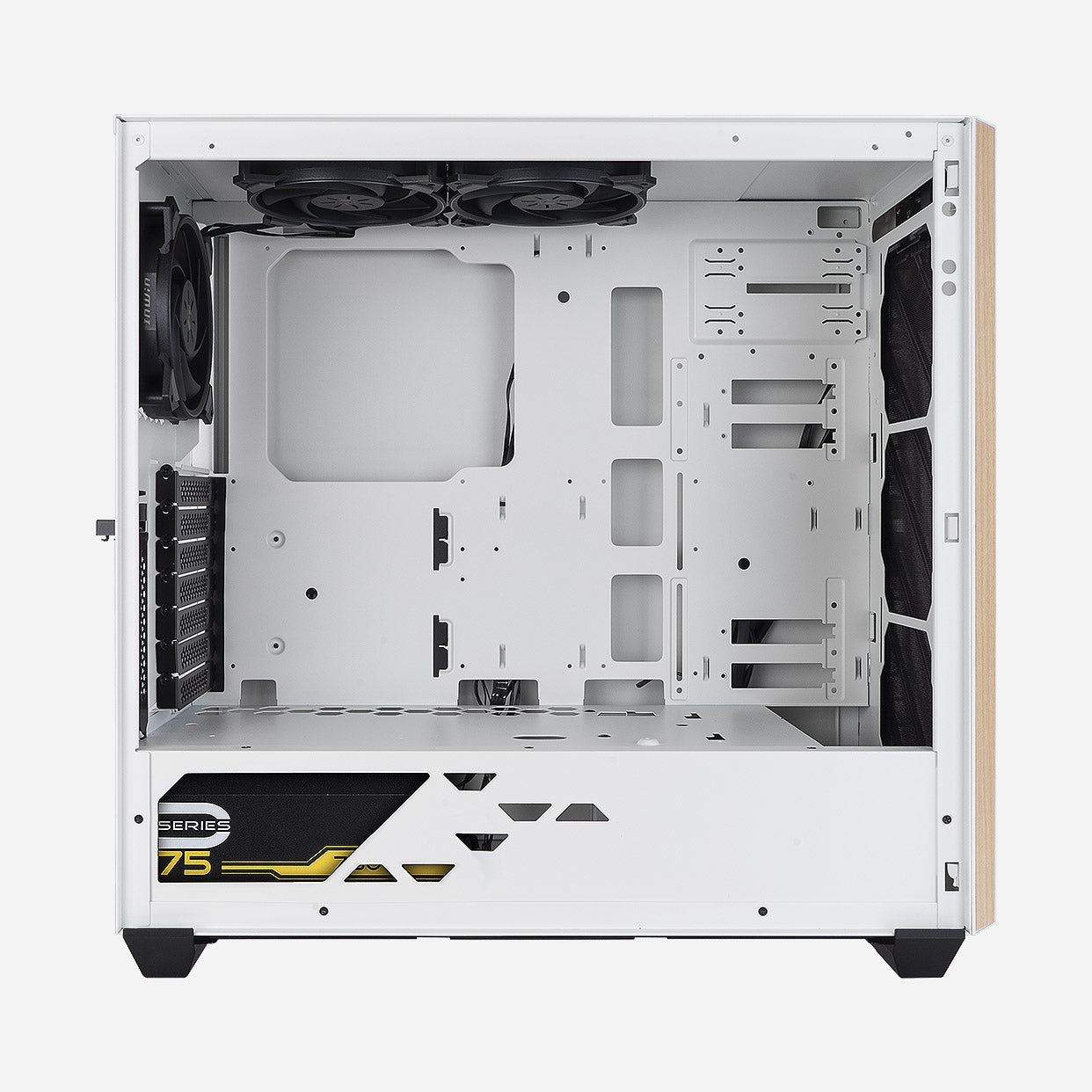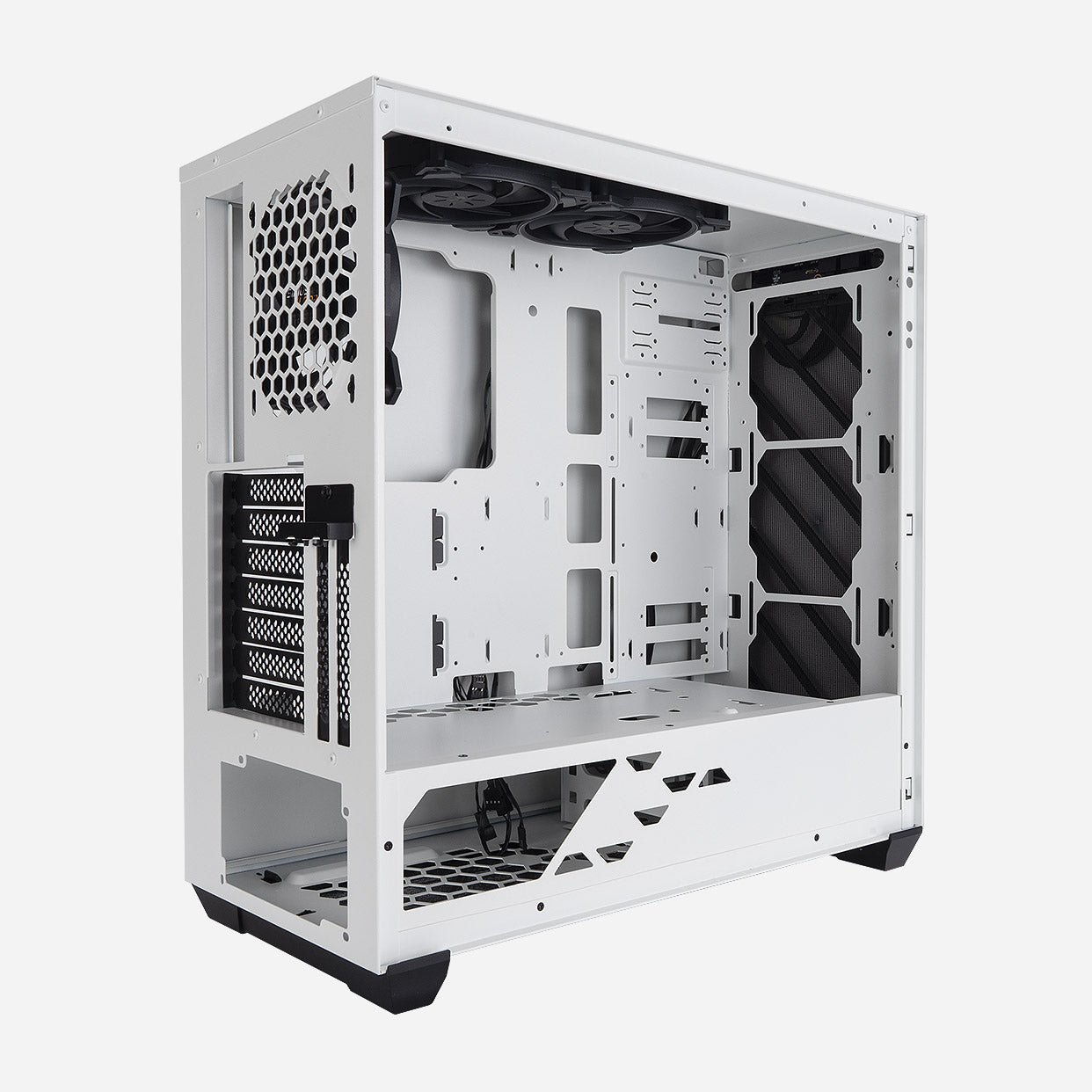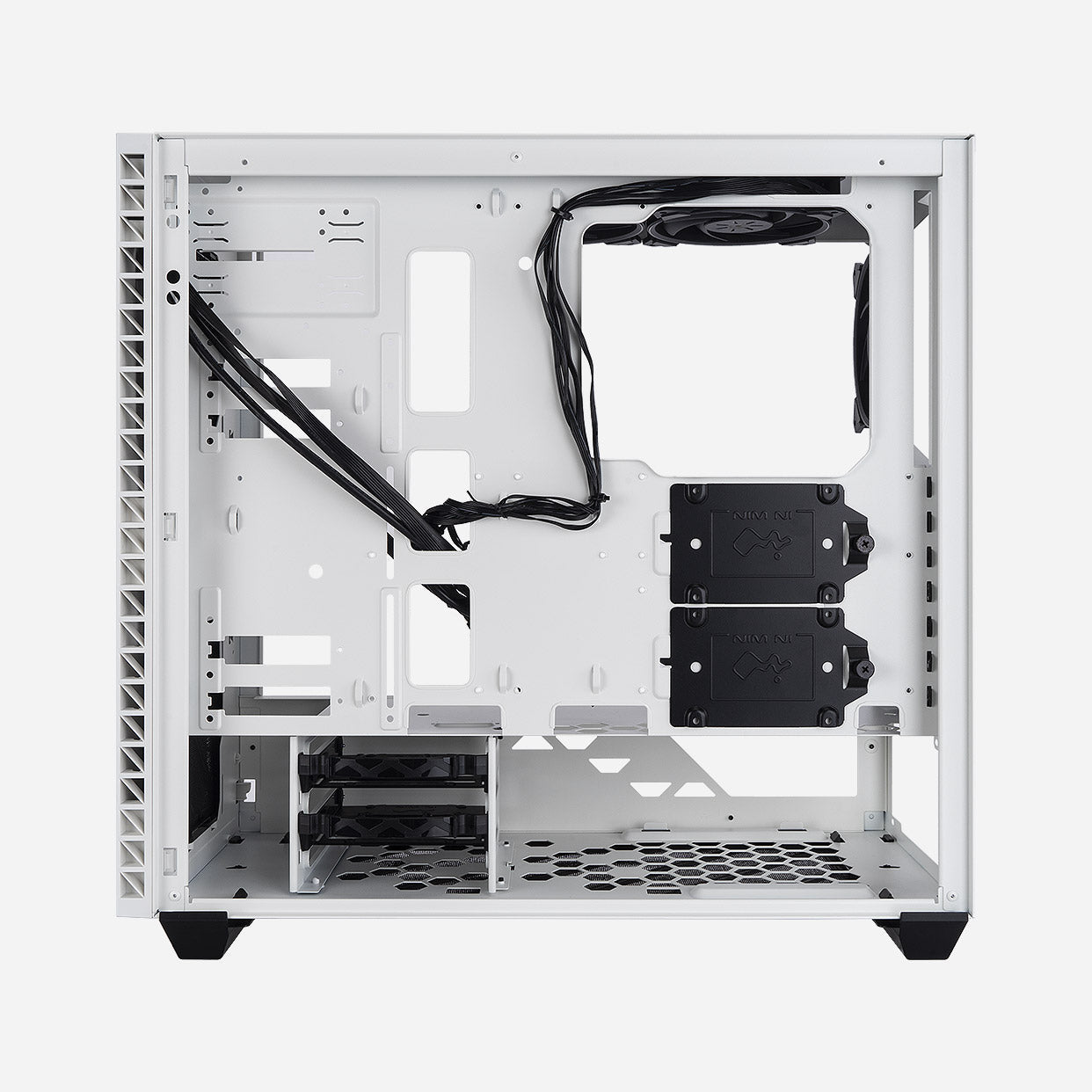 216 Saturn Edition
Extended ATX
Power Supply
The 216 Special Edition is an eStore exclusive! Accompanied with three ASN120 ARGB fans and housed in a specialized 216 featuring fine-grain timber.

* Currently, we only include German PSU power cord with the eStore EU orders. If this is not compatible in your current country, please use a suitable plug adapter.
Specs
Model
216 White Saturn Edition
Model Number
IW-CB-216-3ASNP85
Colors
White
Case Type
Mid Tower
Materials
SECC, Tempered Glass
M/B Compatibility
12" x 13" E-ATX, ATX, Micro-ATX, Mini-ITX
Expansion Slots
7 x PCI-E
2 x Vertical PCI-E
(Riser Card Optional; Not Included in Package)
Maximum Compatibility
VGA Card Length: 380 mm
VGA Card Width: 170 mm
Vertical Display VGA Card Thickness: 58 mm
CPU Heatsink Height: 166 mm
I/O Ports
2 x USB 3.0
HD Audio
Internal Drive Bays
2 x 3.5" / 2.5"
2 x 2.5" (2 Trays Pre-installed, Max. up to 3)
Thermal Solution
Compatibility
Air Cooling Fans:
Front: 3 x 120 mm
Top: 2 x 120 mm
Rear: 1 x 120 mm
(3 Saturn ASN120 Fans Included)

Water Cooling Radiator:
Front: 1 x 360 mm
Rear: 1 x 120 mm
Power Supply
Compatibility
PSII: ATX12V
- Length up to 220 mm
(1 P Series P85 850W 80 PLUS Gold PSU Included)
Product Dimensions
(L x W x H)
460 x 220 x 465 mm


18.1 x 8.7 x 18.3"

Package Dimensions
(L x W x H)
545 x 320 x 570 mm


21.5 x 12.6 x 22.4"

Net Weight
7.3 kg / 10.63 kg (Total combo weight)


16.1 lbs / 23.4 lbs (Total combo weight)



Gross Weight

8.6 kg / 12.60 kg (Total combo weight)
19.0 lbs / 27.8 lbs (Total combo weight)

* InWin's products comply with RoHS regulation.
* Specifications may vary based on different regions.
Model
Saturn ASN120
Model Number
IW-FN-ASN120-1P

K




IW-FN-ASN120-3PK

Fan Size
120 x 120 x 25 mm
Materials
PC, PBT
Rated Voltage
DC 12V
Rated Power
4.32W
Rated Current
0.36A
ADD RGB Rated Voltage
5V
ADD RGB Rated Power
1.5W
ADD RGB Rated Current
0.30A
Speed Mode
PWM 500 - 1800 +/- 10% RPM
Air Flow
77.17 CFM
Air Pressure
3.12 mm / H2O
LED
Addressable RGB
Connector (Fan to Fan)
6-pin Modular
Connector to M/B
4 Pin (12V), 3 Pin (ARGB, 5V)
Noise Level
35 dB(A) (Max.)
Bearing Type
Long Lifespan Sleeve Bearing
Warranty
2 Years
* InWin's products comply with RoHS regulation.
* Specifications may vary based on different regions
Model
P85
Model Number
IW-PS-P850W
Total Power
850W
Materials
SECC
Type
ATX12V V2.4
EPS12V V2.92
Cable Management
Fully Modular
PFC
Active PFC (> 0.95)
Efficiency
80 PLUS® Gold (Up to 90%)
MTBF (Hours)
> 100,000 hrs.
AC Input
100 - 240Vac, 10A, 50 - 60Hz
Fan
135 mm FDB Fan
Typical Load Fan Noise
(dBA) (50% Loading)
< 25 dB(A)
Operating Temperature Range (°C)
0 - 40 °C
Full Protection
OCP / OVP / UVP / SCP / OTP / OPP
Safety Certifications
cTUVus / TUV / CB / BSMI / CE / FCC / EAC / CCC / RCM
Dimensions (L x W x H)
160 x 150 x 86 mm


6.2 x 5.9 x 3.4"

Net Weight
2.46 kg / 5.4 lbs

Gross Weight
3.12 kg

 / 6.9 lbs

Warranty
5 Years
* InWin's products comply with RoHS regulations
* Specifications may vary based on different regions
Model

BATMAT

Colors

Red

Part Number

BATMAT-RED

Product Type

Mouse Pad

Materials

Aluminium, Natural Rubber
Product Dimensions
(L x W x H)
350 x 263 x 3 mm
13.8 x 10.4 x 0.1"

Net Weight

450 g / 1.0 lbs
* InWin's products comply with RoHS regulations
* Do not use chemicals to wipe free of dirt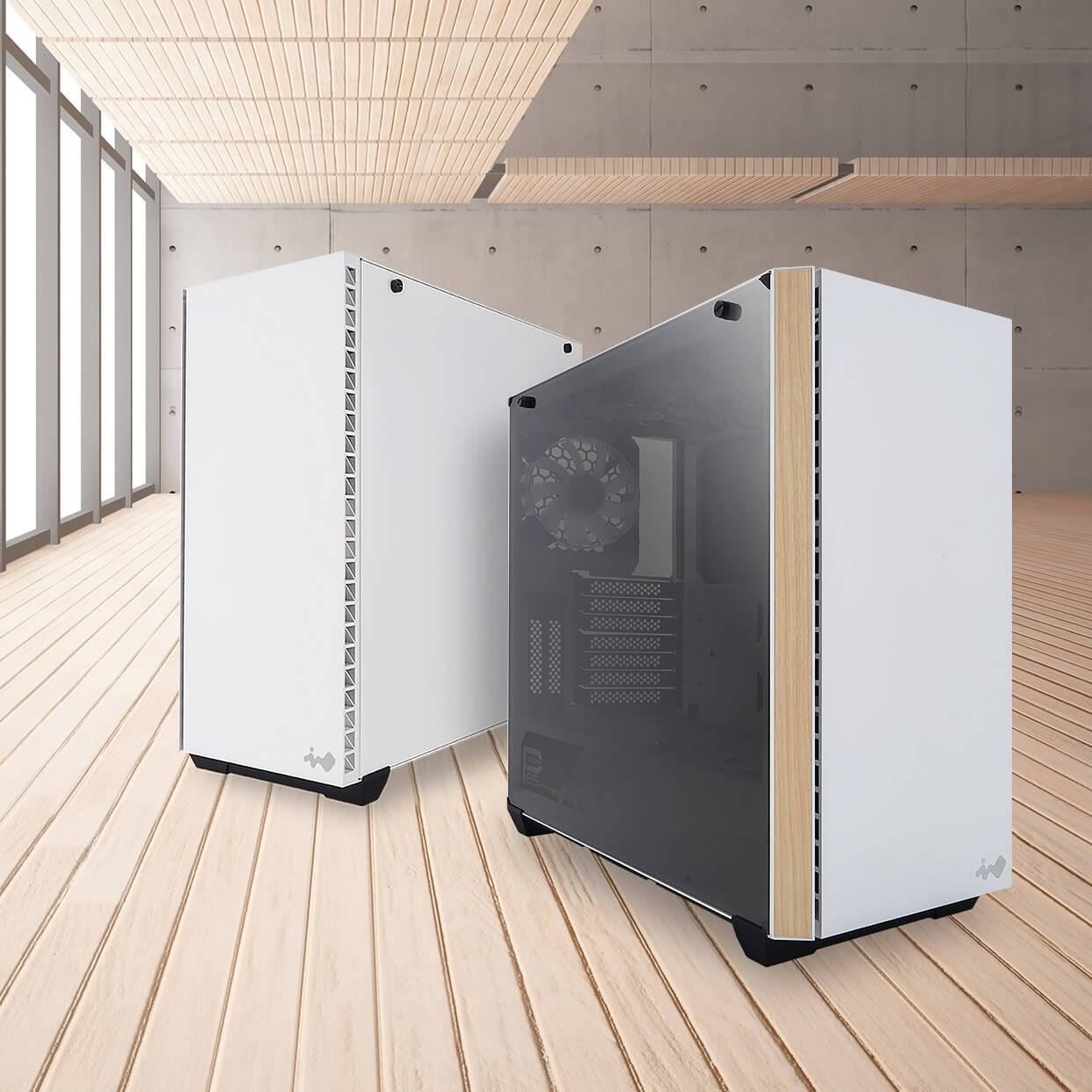 Modernizing PCs
Inheriting minimalistic elegance, the special edition of the 216 is launched with a fresh new white color scheme and is complemented with a wood accent nameplate.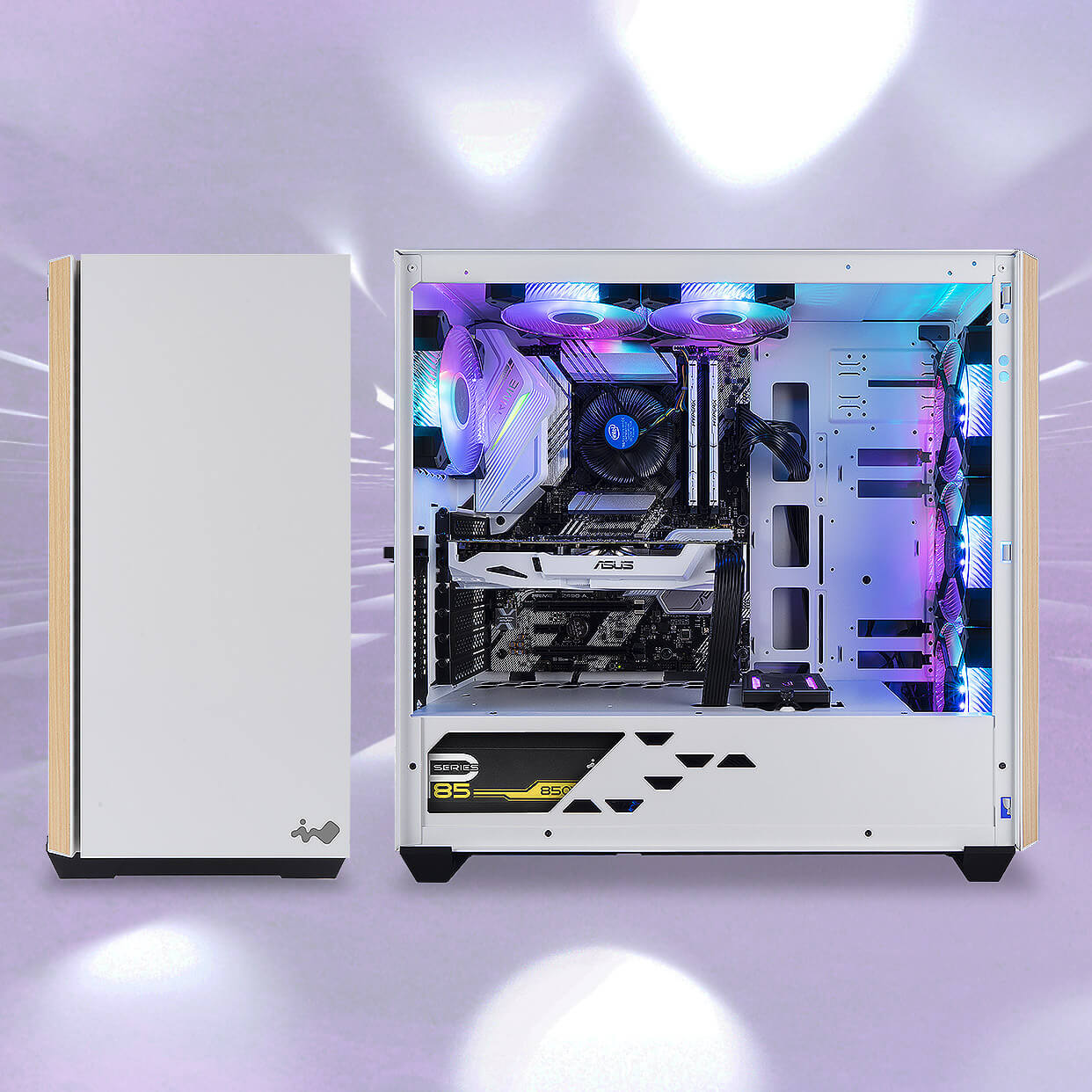 Built for Builders
Outstanding hardware expandability thanks to the support for standard E-ATX motherboards, while still offering plenty of room for accommodating multiple 3.5"/2.5" drives.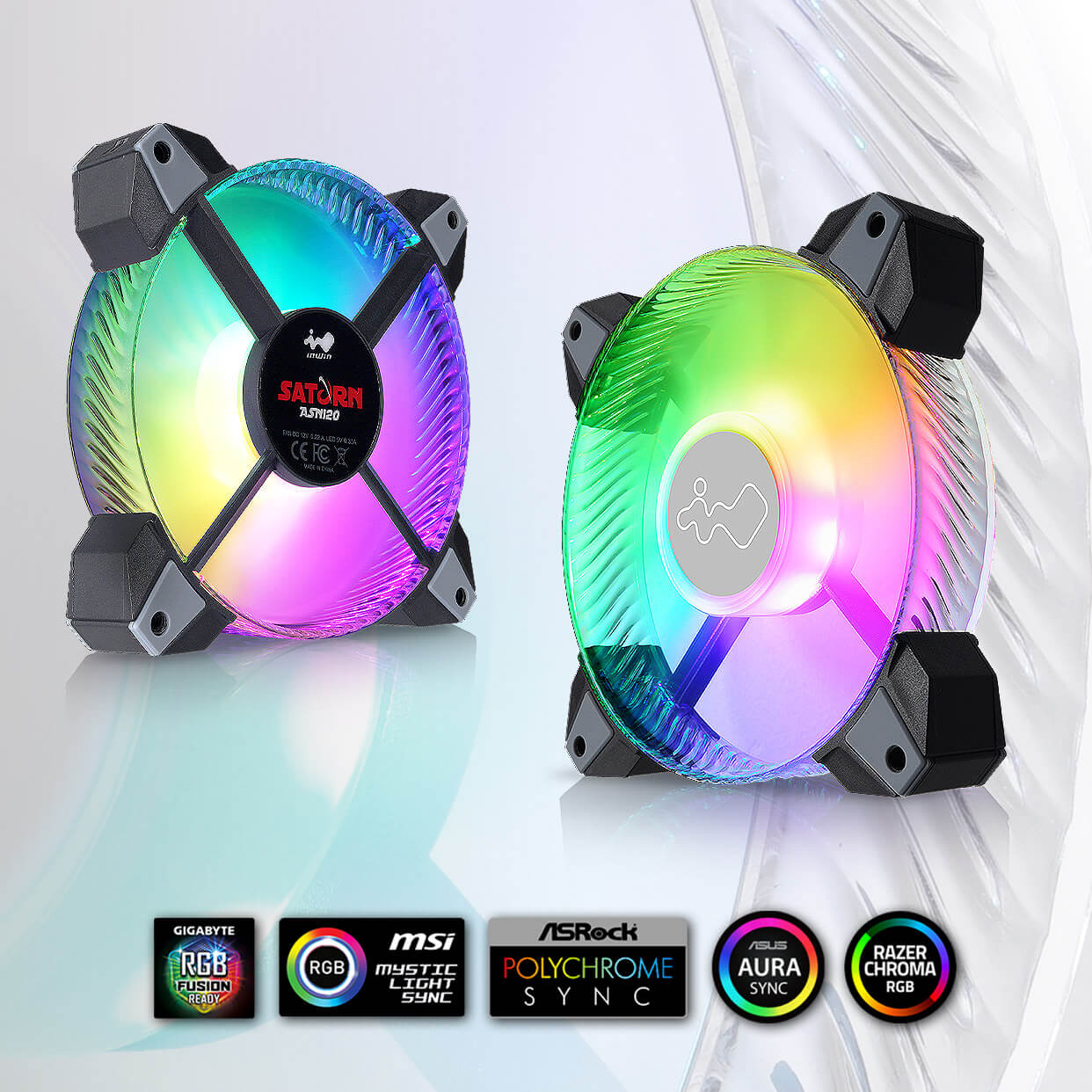 Celestial Cooling
The Saturn ASN120 fans cool your PC with high airflow/air pressure, leaving it as icy-cold as the vast regions of space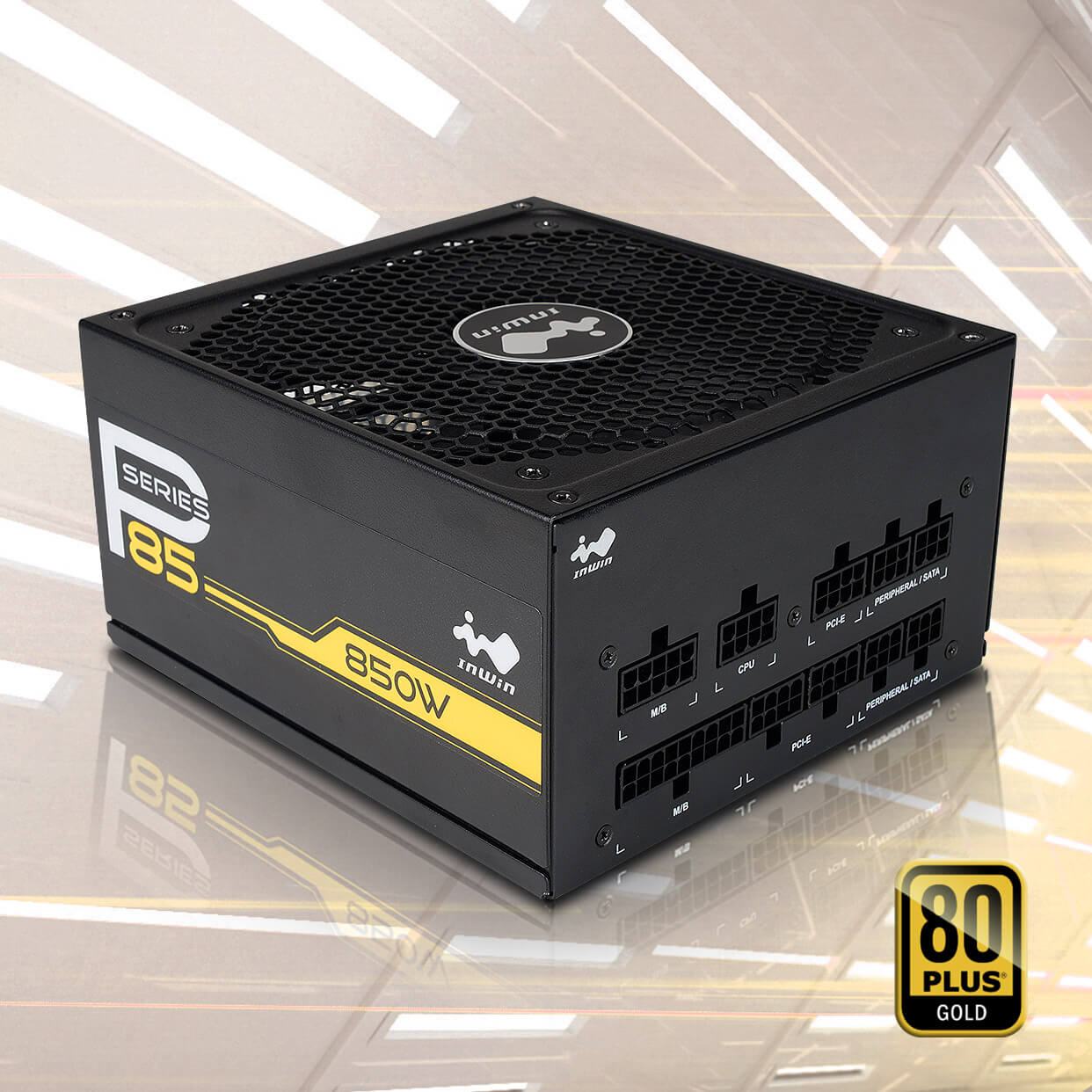 Gold Standard of Power
The complementary P85 PSU is 80 PLUS Gold certified, ensuring high efficiency while operating with less heat and can provide lower operating costs. Quality begins with the power within.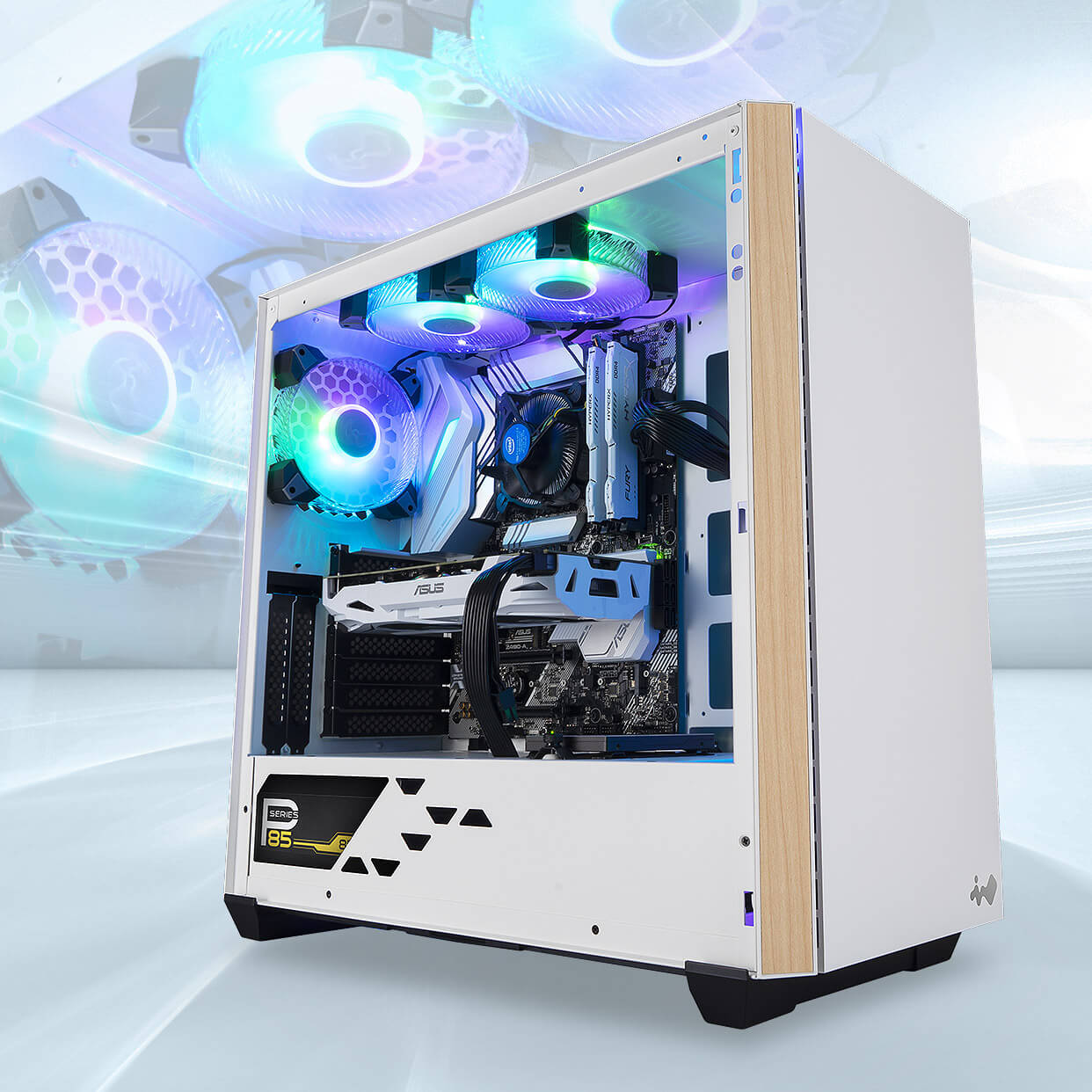 View Your GPU
The 216 gives users the option to display GPUs vertically or horizontally. Go ahead, stare at the hardware.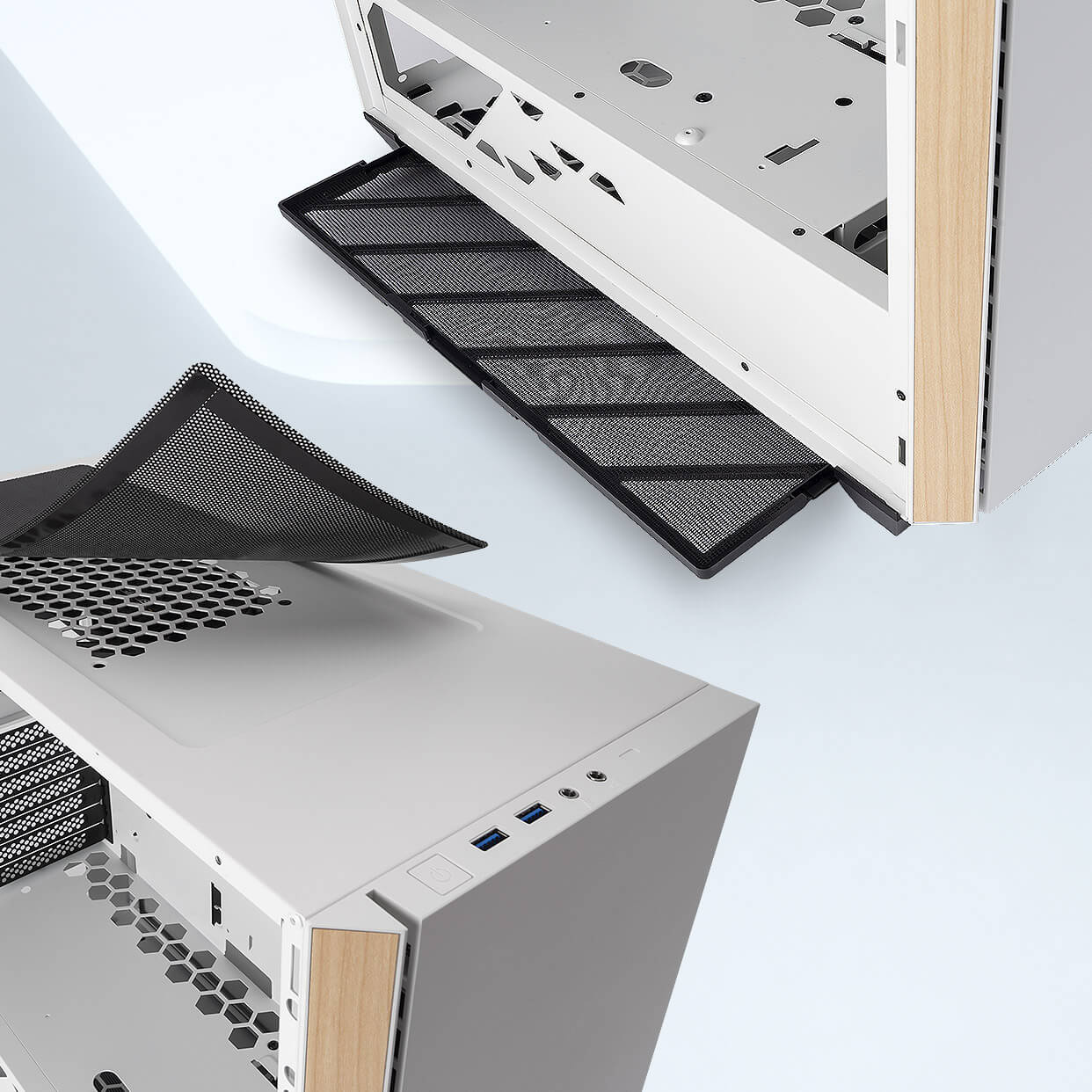 Quick-Removal Dust Filter
Magnetic filter on top is easy to remove and clean for added protection for your PC.
Gaming Mousepad, BATMAT
BATMAT utilizes the sturdiness of aluminium-alloy for high durability, it's cool-to-the-touch and adds a sleek aesthetic to your battle station!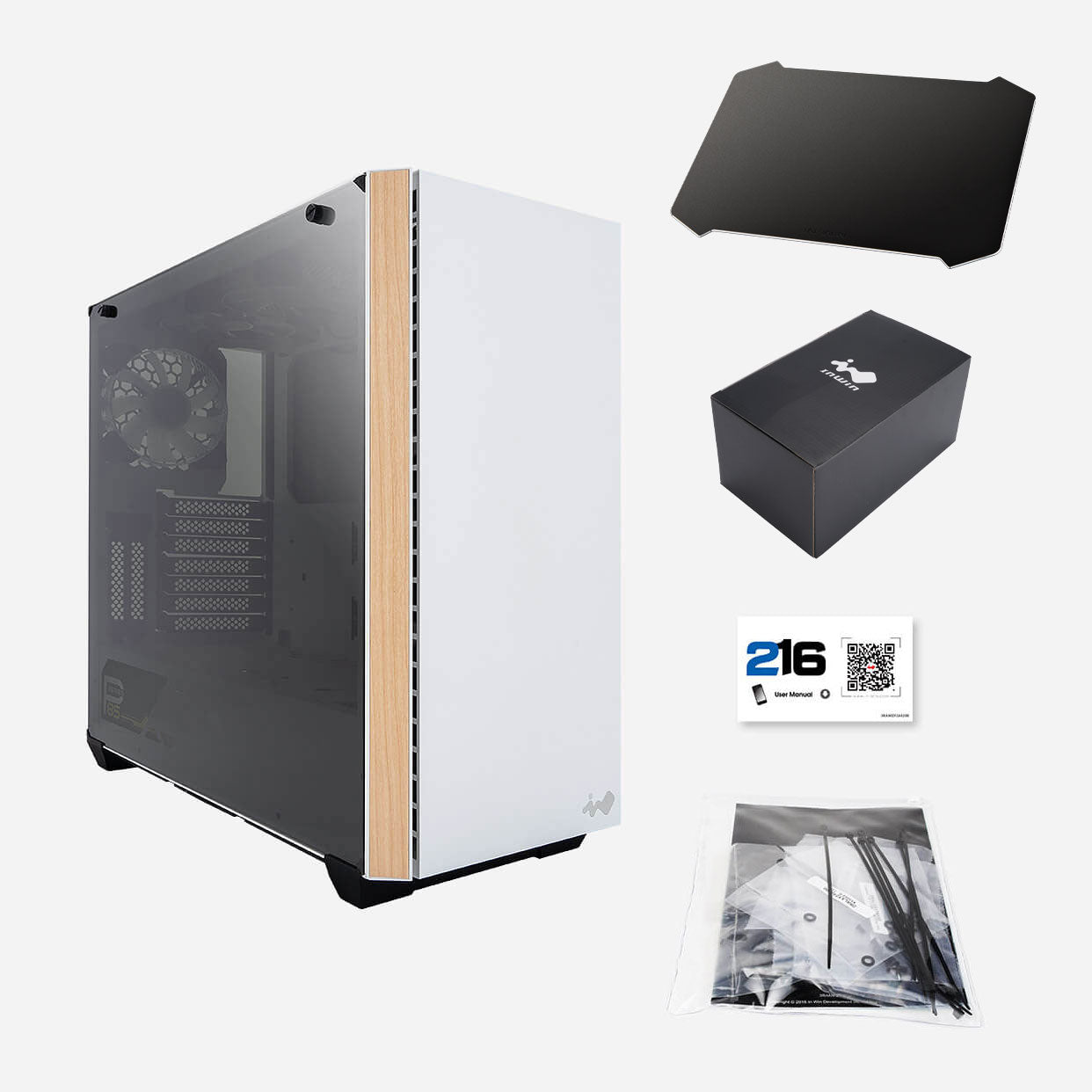 Components
216 Chassis x 1
QR Code Card x 1
Accessories Bag x 1
Saturn ASN120 Fans (Pre-installed) x 3
P85 Power Supply (Pre-installed) x 1
BATMAT Mouse Pad x 1
Modular Cables Box x 1
Download
Become a Fan of InWin's Case Fans!
InWin's case fans are both aesthetically pleasing and practical. There are different series of case fans that meet different user requirements. Some of InWin's fans are daisy-chainable and some are not. So, take a look and check out which InWin fans match your needs
Non-Modular Cable
4 Pin (PWM, 12V), 3 Pin (ARGB, 5V)

Sirius Loop

Jupiter Series

Sirius Pure

Luna AL120

Mercury AM120S

Sirius Extreme

Sirius Extreme Pure

Neptune AN Series

Neptune DN Series

Neptune DN PRO Series

Modular ARGB Type 1
6-Pin Modular (PWM + ARGB)

Aurora

EGO

Modular ARGB Type 2
6-Pin Modular (PWM + ARGB)

Crown Series

Saturn Series

Modular RGB
8-Pin Modular (PWM + RGB)

Polaris RGB Series

Polaris AluminumRGB Series
InWin's Fans Compatibility Note:
1. Do not chain up your fans with other fans in with different cables types.
2. ARGB fans and RGB fans are not compatible with each other.