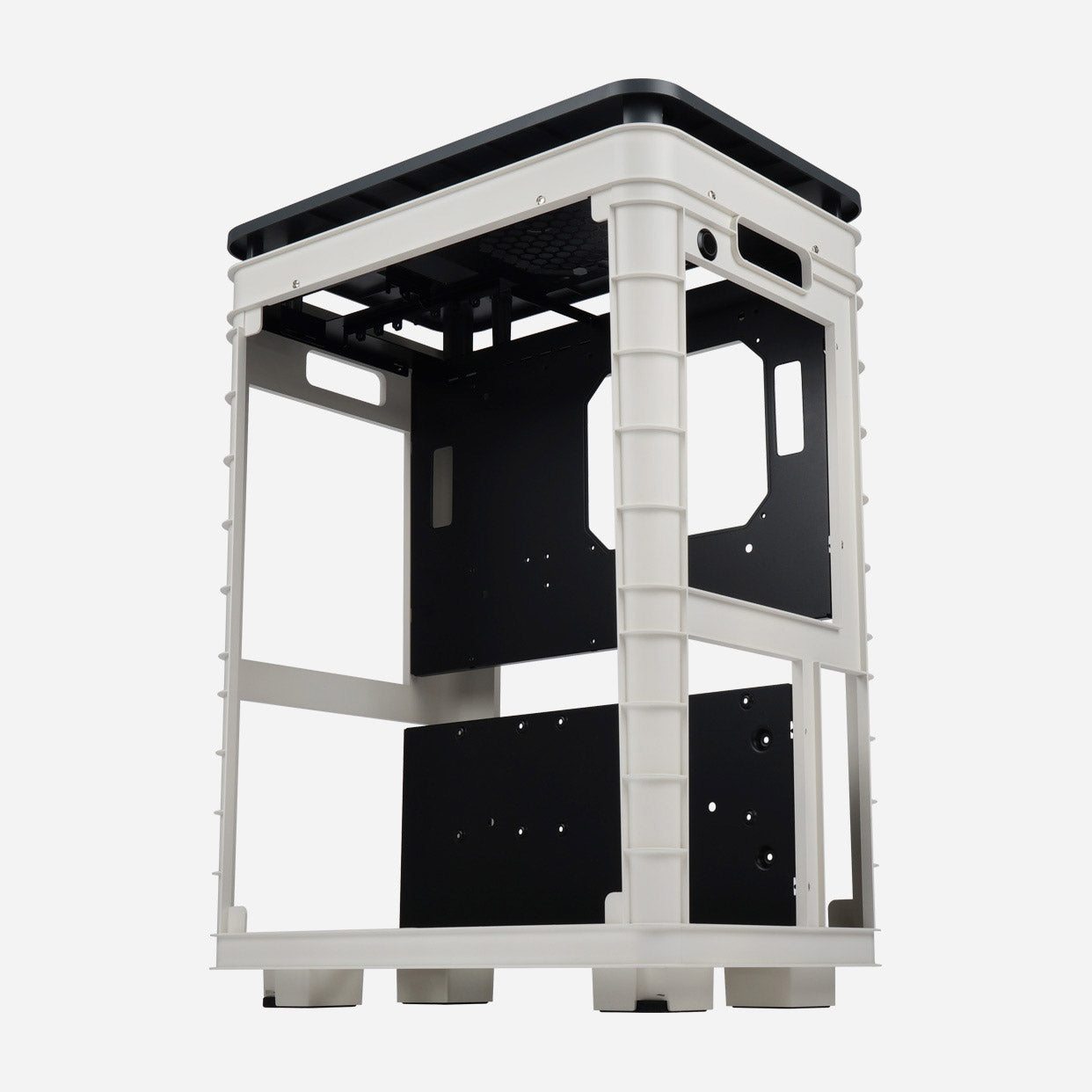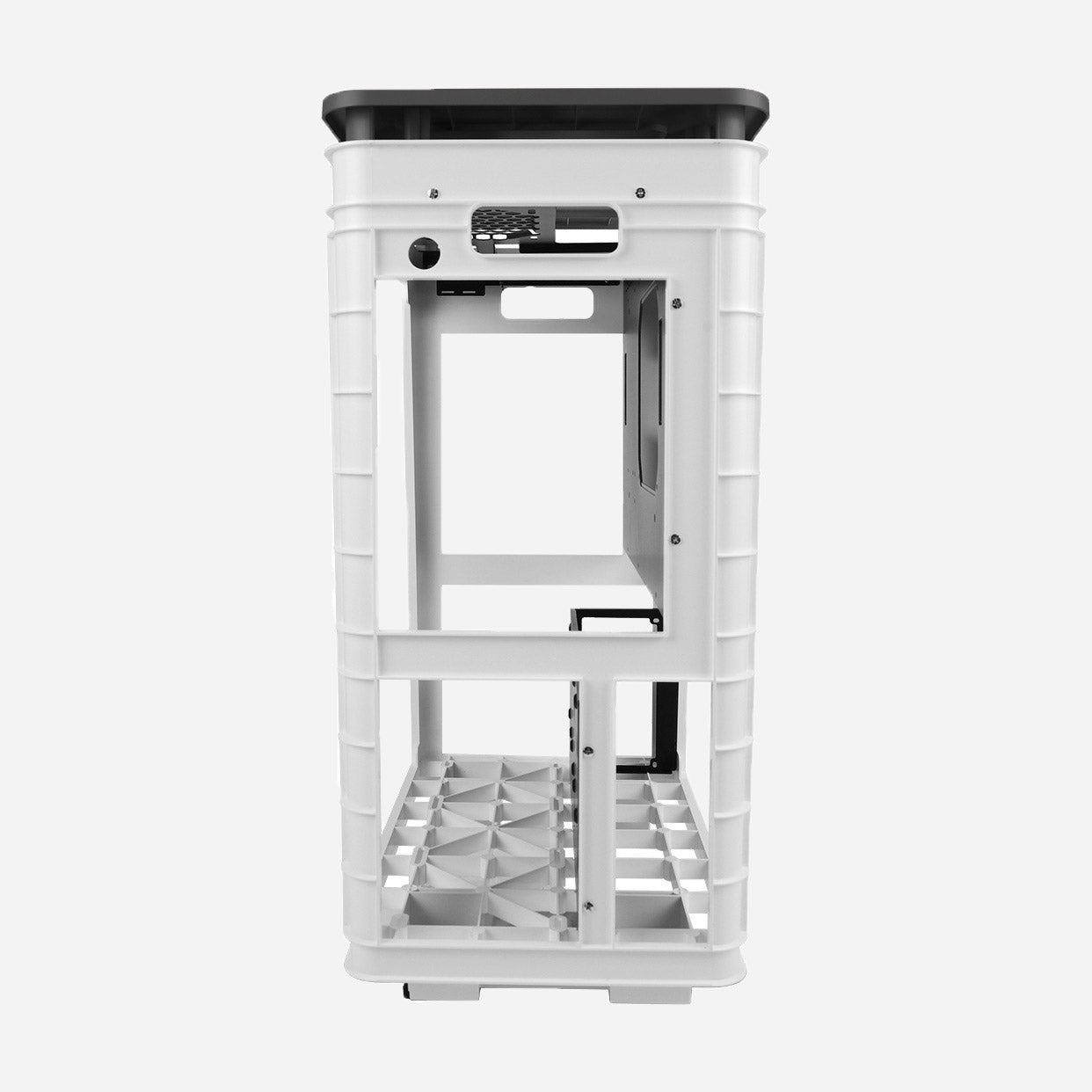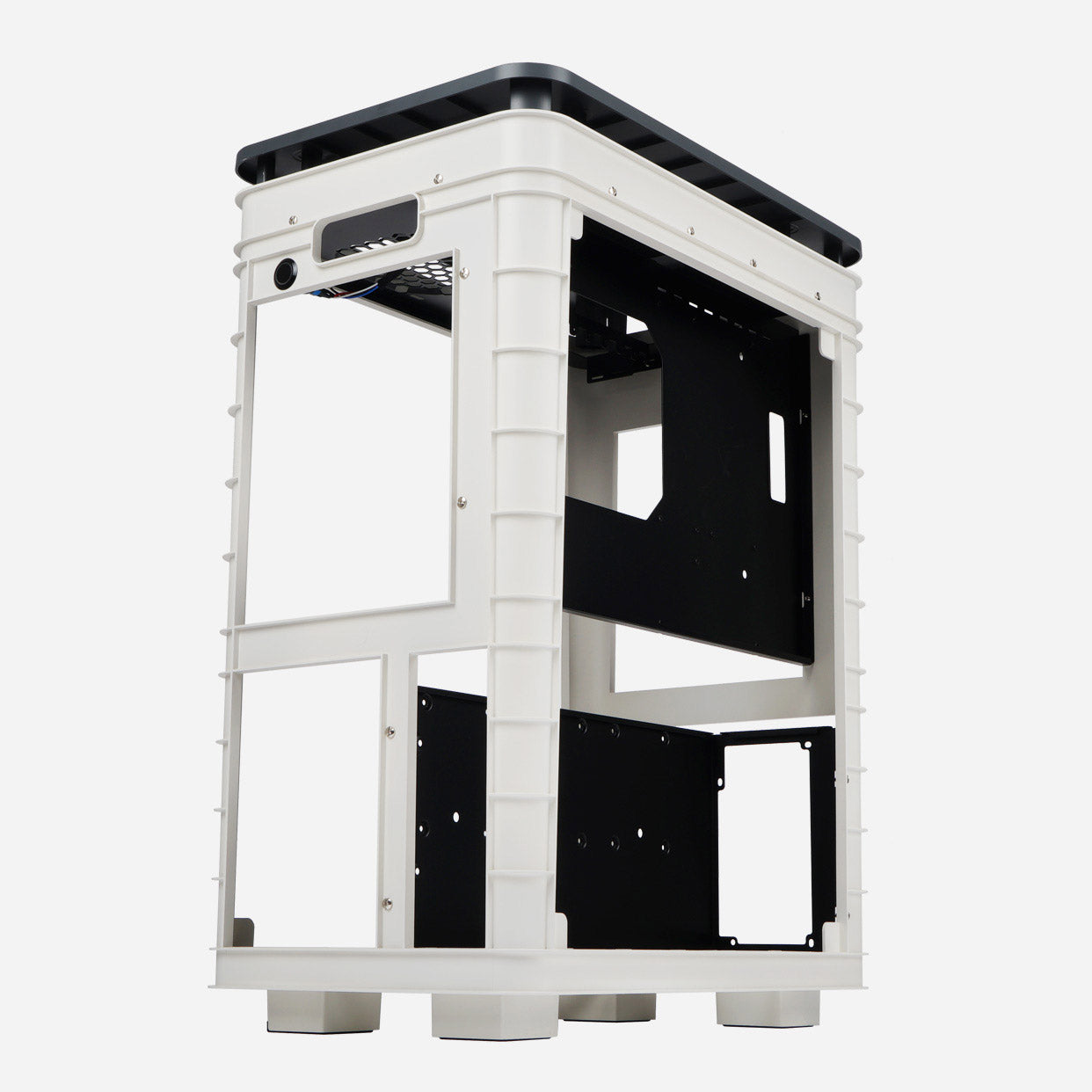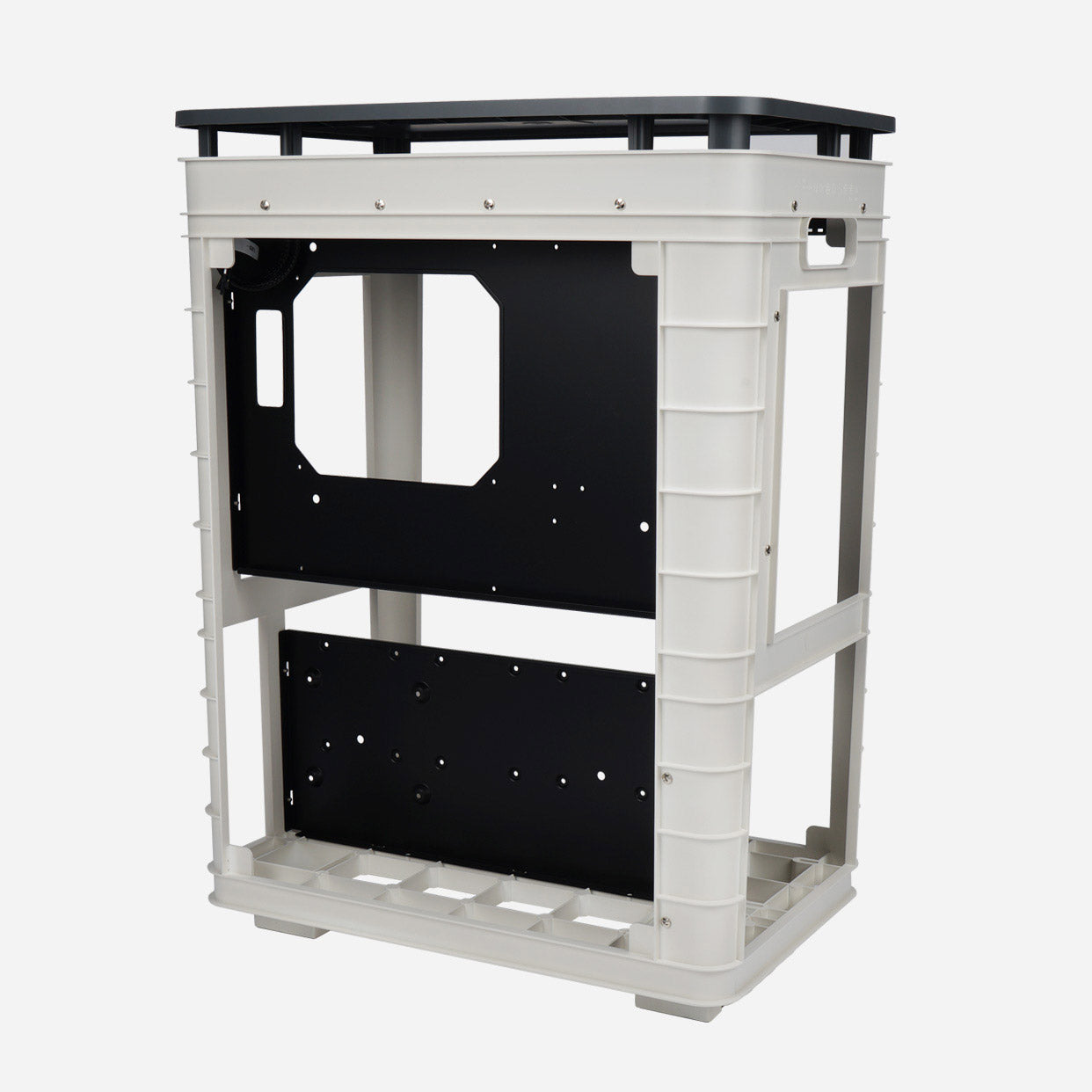 Alice
ATX
Alice's lightweight, durable frame is paired with a unique cloth cover. The vertical layout dissipates heat quickly and works as a testbench too.
Color:
Cool Grey / Dark Grey
Specs
Product Name
Alice
Part Number

IW-ALICE-GRY

Color
(Chassis / Top Cover)
Cool Grey/ Dark Grey
Cool Grey/ Orange
Case Type
Mid Tower
Case Materials
ABS, SECC
Standard Cover
Color : Grey
Material : 100% Polyester
M/B
Compatibility
12" x 9.6" ATX, Micro-ATX, Mini-ITX
Expansion Slots
PCI-E x 8
Maximum Compatibility
VGA Card Length: 300mm
CPU Heatsink Height: 195mm
Internal Drive Bays
3 x 2.5"
1 x 3.5"
Thermal
Solution
Compatibility
1 x 120 Top Fan / 120mm Radiator
3 x 120 Bottom Fan / 360mm Radiator
Power Supply
Compatibility
PSII : ATX12V
- Length up to 220mm
Product Dimensions
(H x W x D)
584 x 282 x 433 mm
22.99 x 11.1 x 17.05"
Package Dimensions
(H x W x D)
628 x 294 x 445mm
24.7 x 11.6 x 17.5"
Net Weight
3.7 kg , 8.16 lb
Gross Weight
5 kg , 11.02 lb
* Our products comply with RoHS regulations.
* Specifications may vary based on different regions.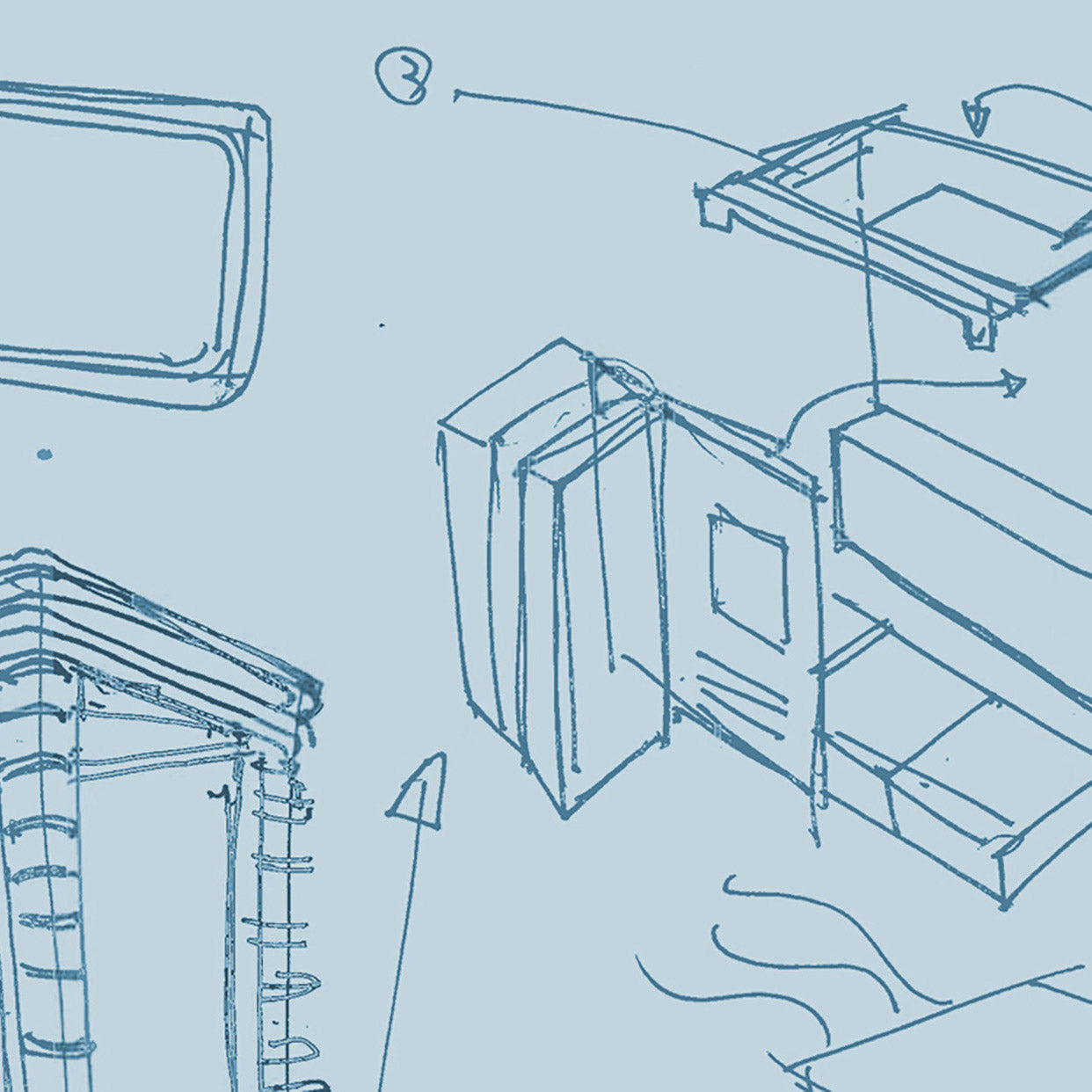 Preserving Passion
One thing we've learned from the countless days of innovating, creating, researching and developing is that passion powers inspiration.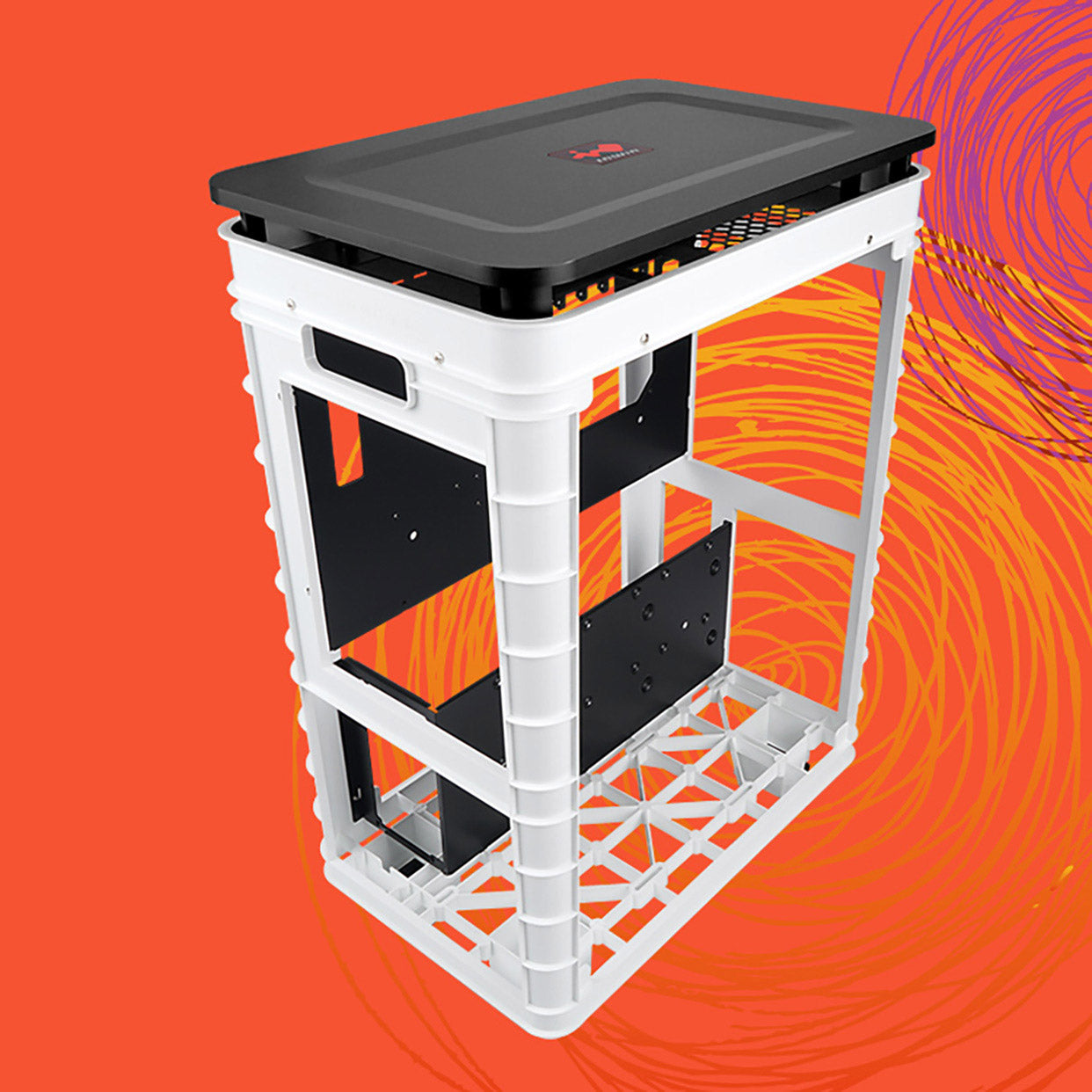 Featherweight Champion
The lighter open case structure allows you to assemble the right build for you. Whether it be an HTPC, test bench or even a first build, assemble your system with ease!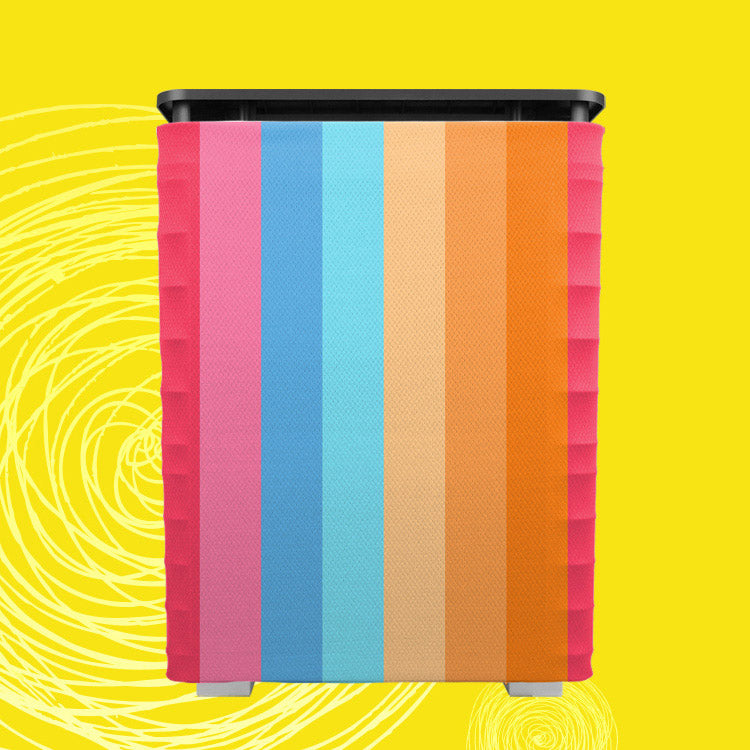 PC Tailor - Made for You!
Alice is all about expression. This is an opportunity for users to design your own PC!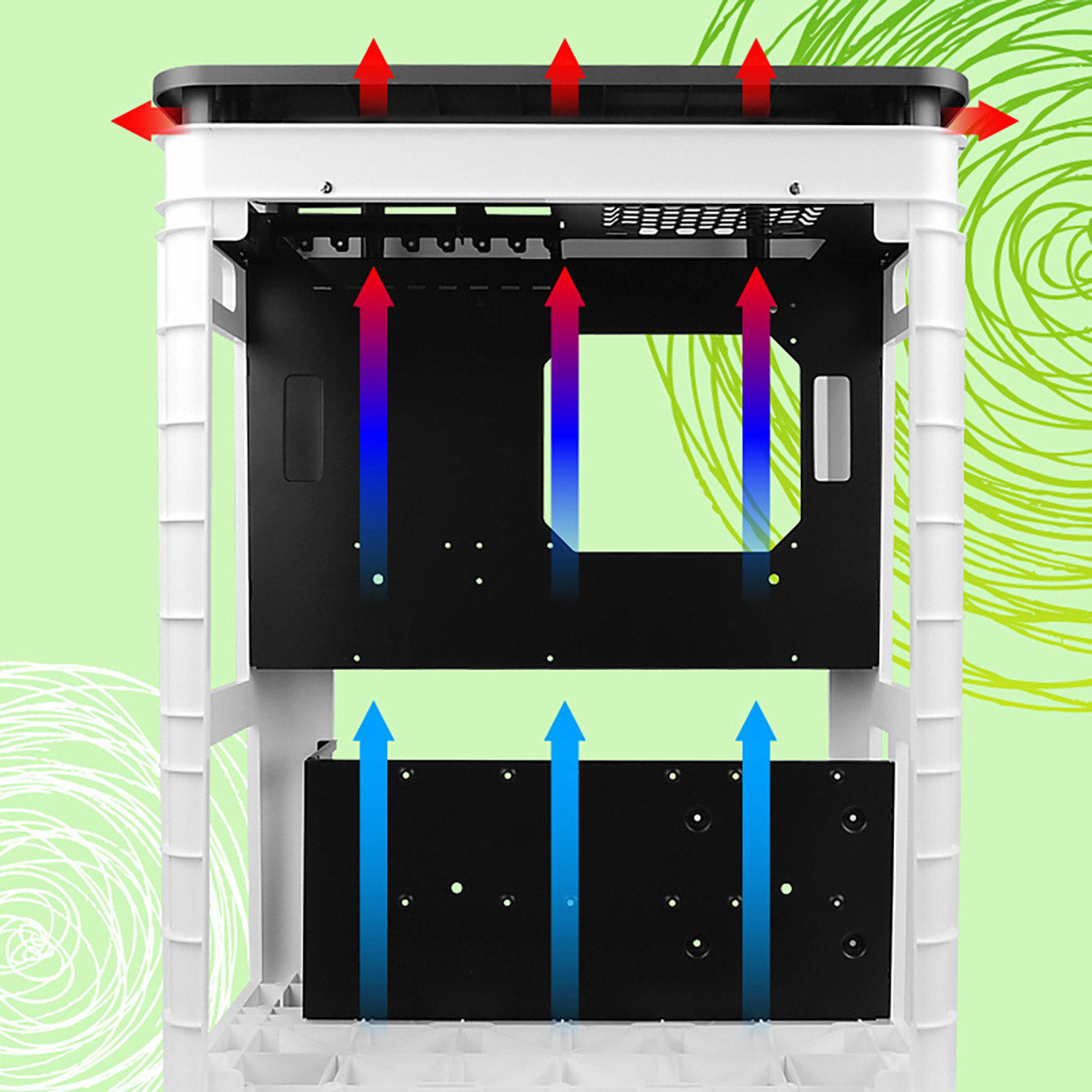 Free the Heat
Heat is a non-issue in this special designed structure. Try this new method of beating the heat!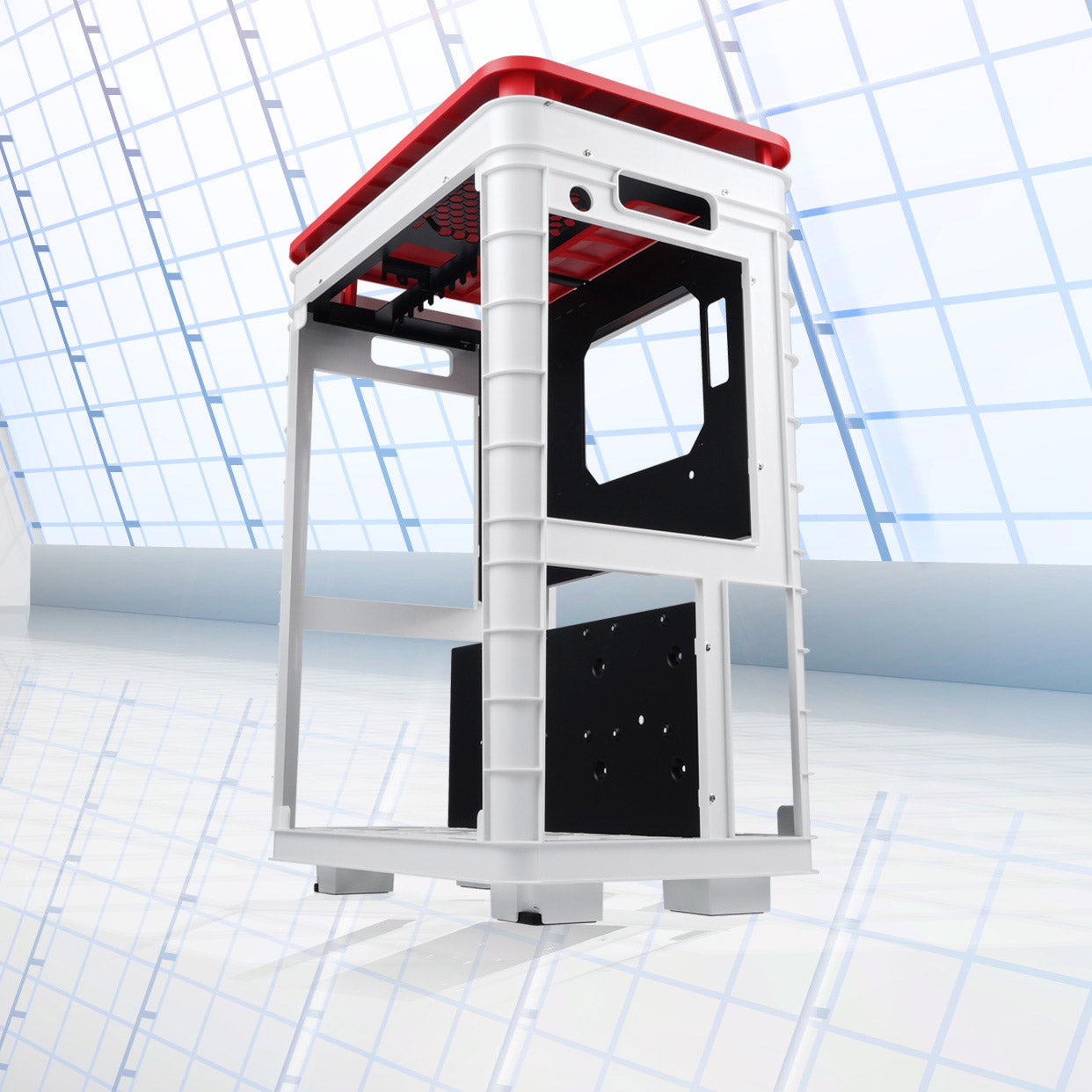 Strong, Firm and Silent
Four shock-proof stands are strategically placed on corners to effectively reduce vibrations, and also to provide balance for a stable base.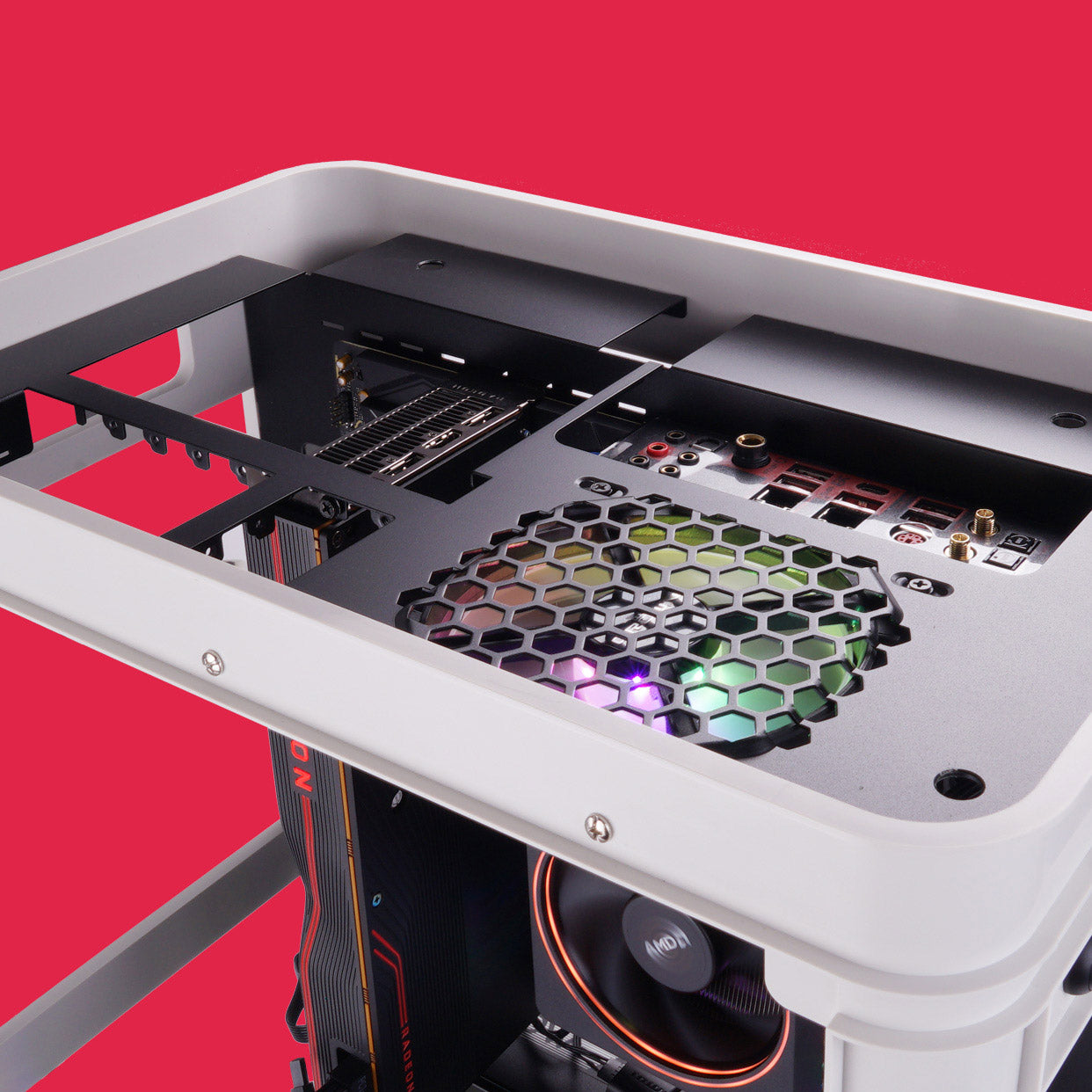 Vertical Computer Chassis
The vertical layout of Alice makes cable connectivity a breeze. The layout also allows heat to escape much easier and quicker with less obstructions present.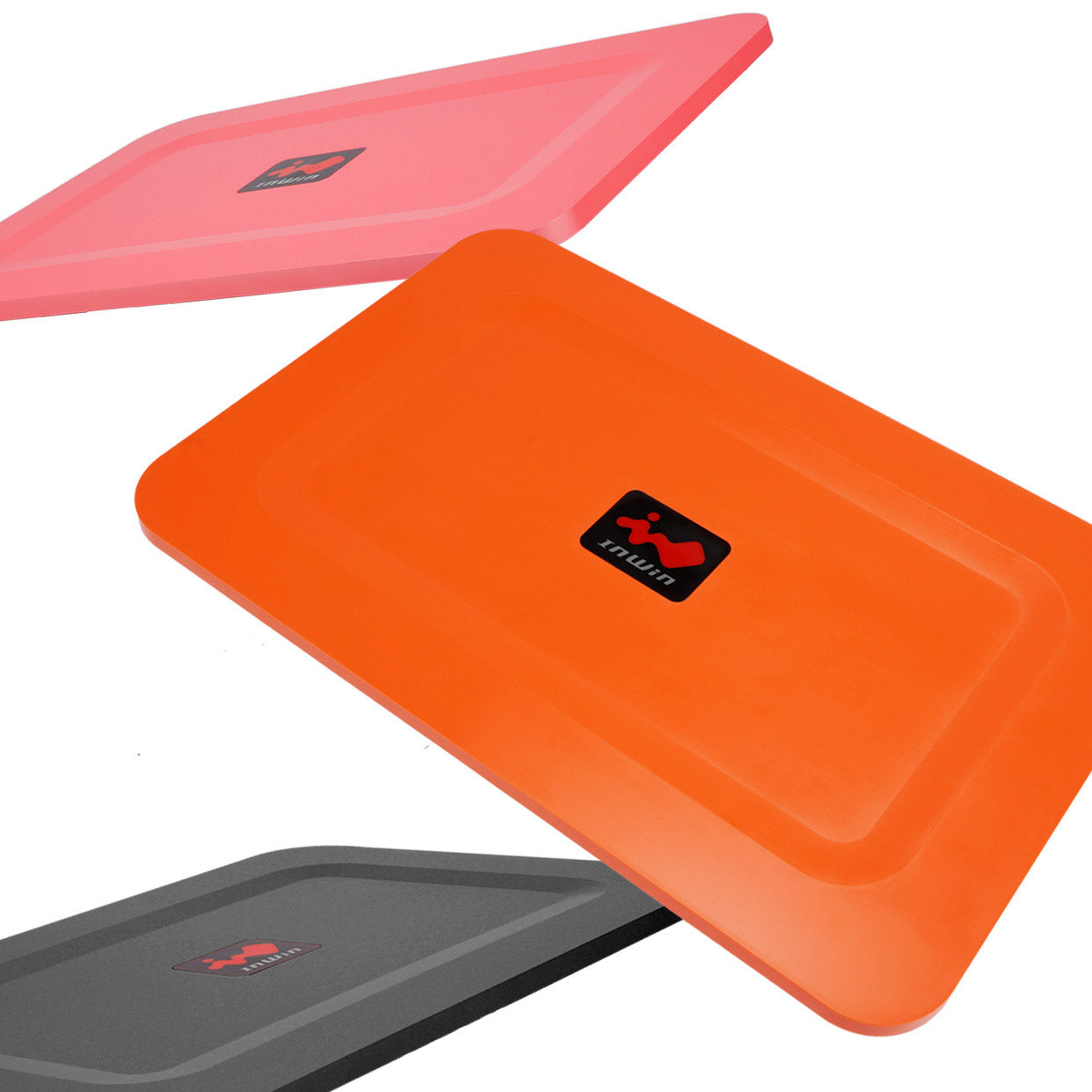 The Mad Hatter
Dust makes builders mad as a hatter! The accumulation of dust may cause too many problems. The cover is important to combat the dust and keep your system running smoothly.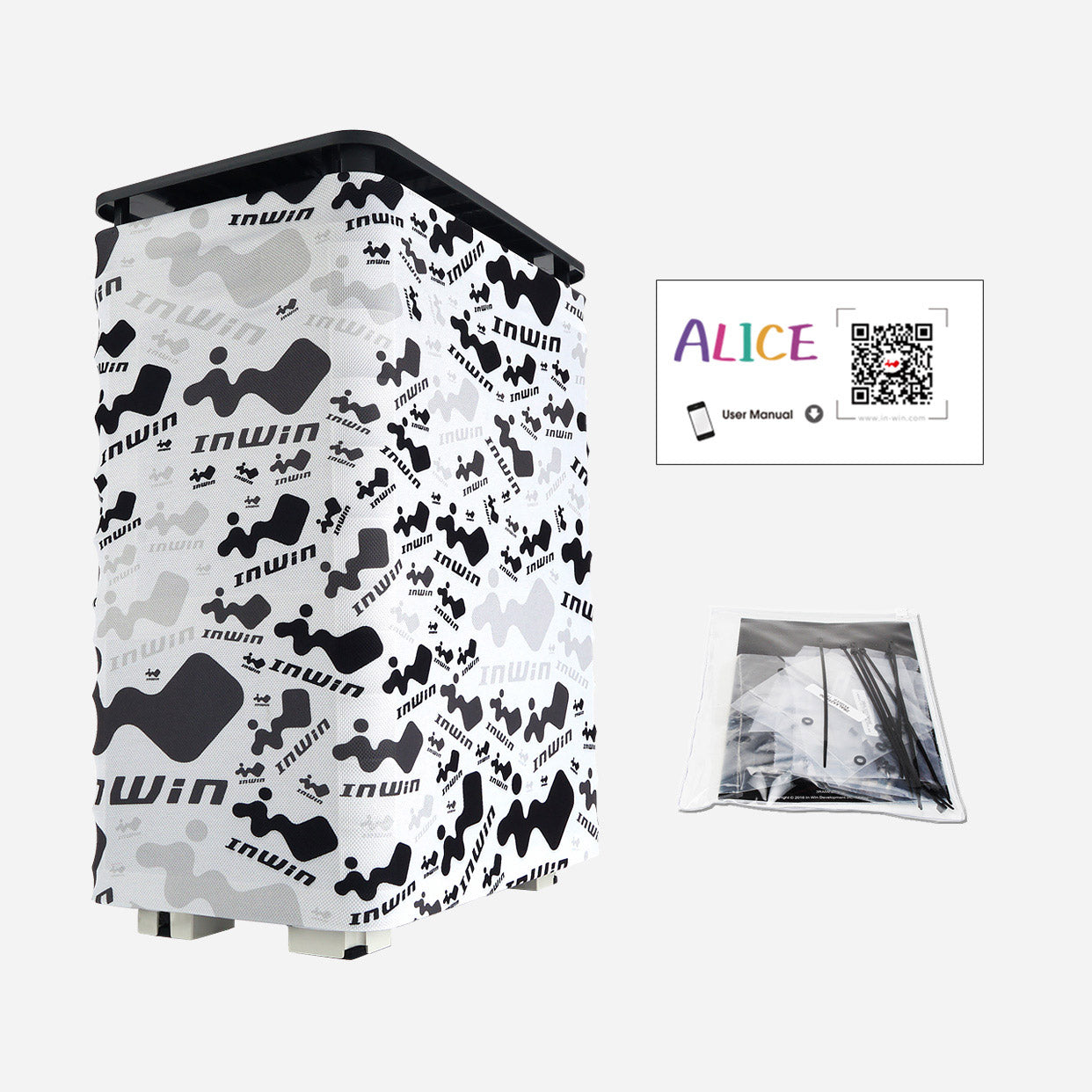 Components
Alice Chassis x 1
QR Code Card x 1
Accessories Bag x 1
Download
Become a Fan of InWin's Case Fans!
InWin's case fans are both aesthetically pleasing and practical. There are different series of case fans that meet different user requirements. Some of InWin's fans are daisy-chainable and some are not. So, take a look and check out which InWin fans match your needs
Non-Modular Cable
4 Pin (PWM, 12V), 3 Pin (ARGB, 5V)

Sirius Loop

Jupiter Series

Sirius Pure

Luna AL120

Mercury AM120S

Sirius Extreme

Sirius Extreme Pure

Neptune AN Series

Neptune DN Series

Neptune DN PRO Series

Modular ARGB Type 1
6-Pin Modular (PWM + ARGB)

Aurora

EGO

Modular ARGB Type 2
6-Pin Modular (PWM + ARGB)

Crown Series

Saturn Series

Modular RGB
8-Pin Modular (PWM + RGB)

Polaris RGB Series

Polaris AluminumRGB Series
InWin's Fans Compatibility Note:
1. Do not chain up your fans with other fans in with different cables types.
2. ARGB fans and RGB fans are not compatible with each other.