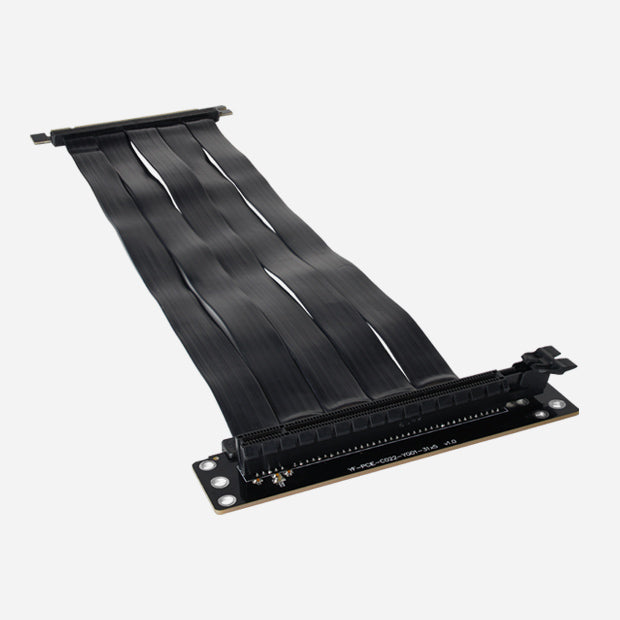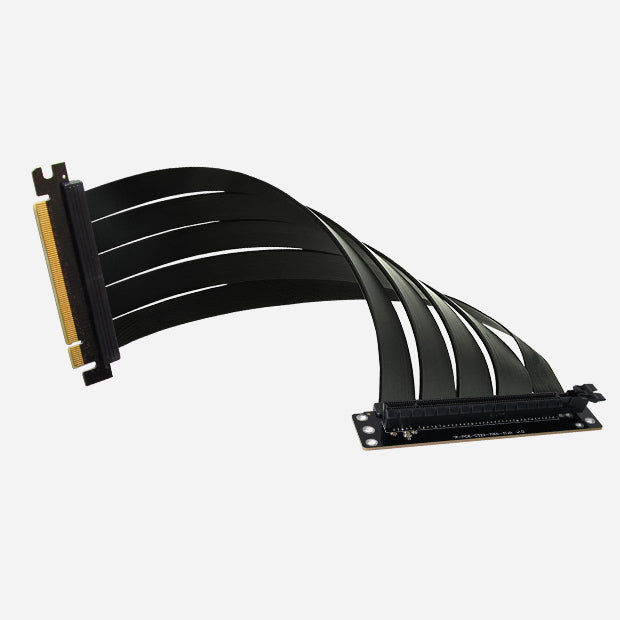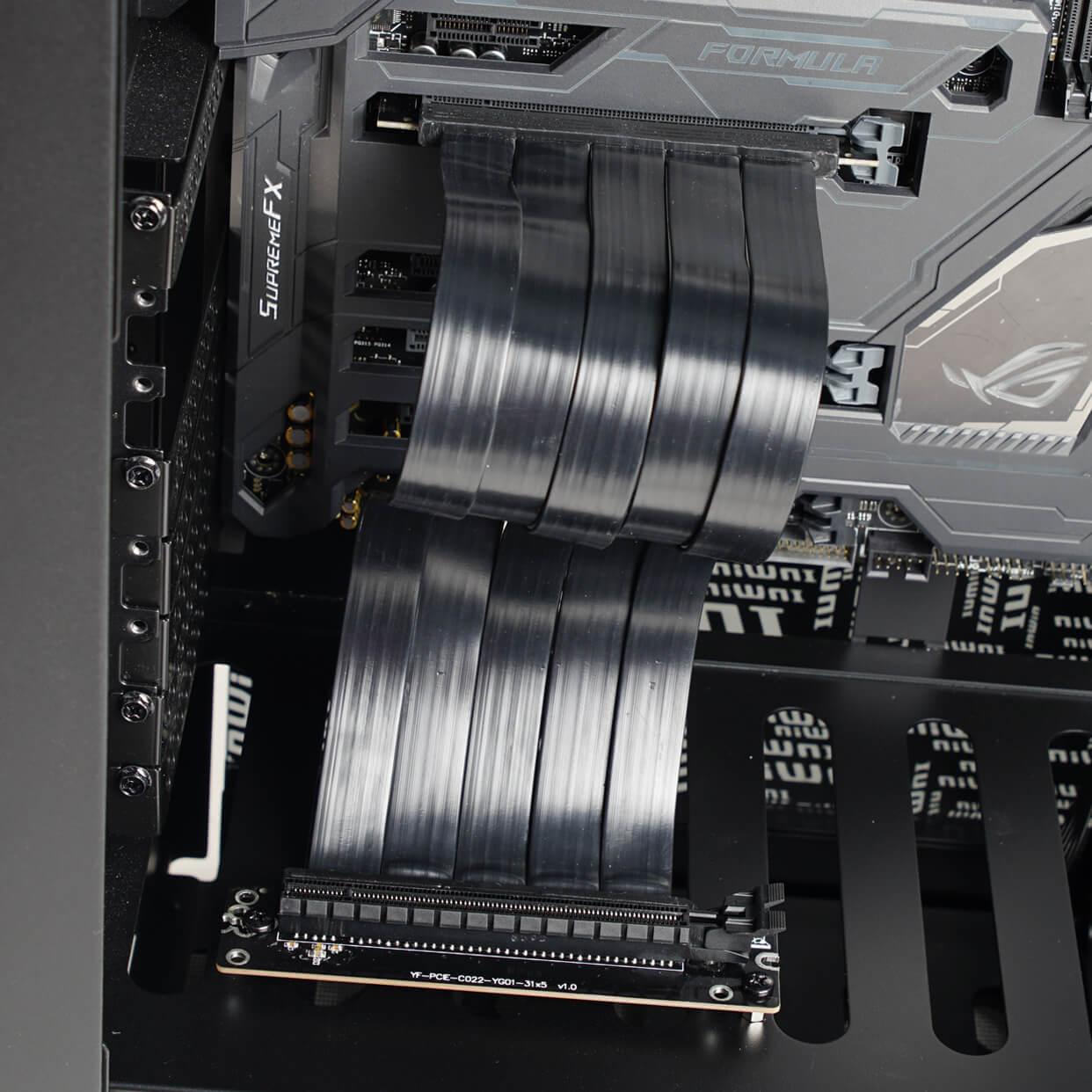 InWin PCI-E 3.0 Riser Cable
Modern GPUs look stunning, so why not flaunt it? With the vertical PCI-E slots and InWin PCI-E Riser Cable, GPUs are able to be vertically mounted.
Specs
Model

InWin PCI-E Riser Cable

Model Number

IW-PCIE25
Interface
16 x PCI-E 3.0 

90 Degree Right Angle Riser Adapter Card


Cable Length

250 mm

Materials

Thermoplastic, FR4, Polyethylene(PE), Copper Alloy

Temperature Range (°C)

-20 - 80 °C

Net Weight

111 g / 0.24 lbs

Gross Weight

195 g / 0.42 lbs 
* Our products comply with RoHS regulation.
* Specifications may vary based on different regions.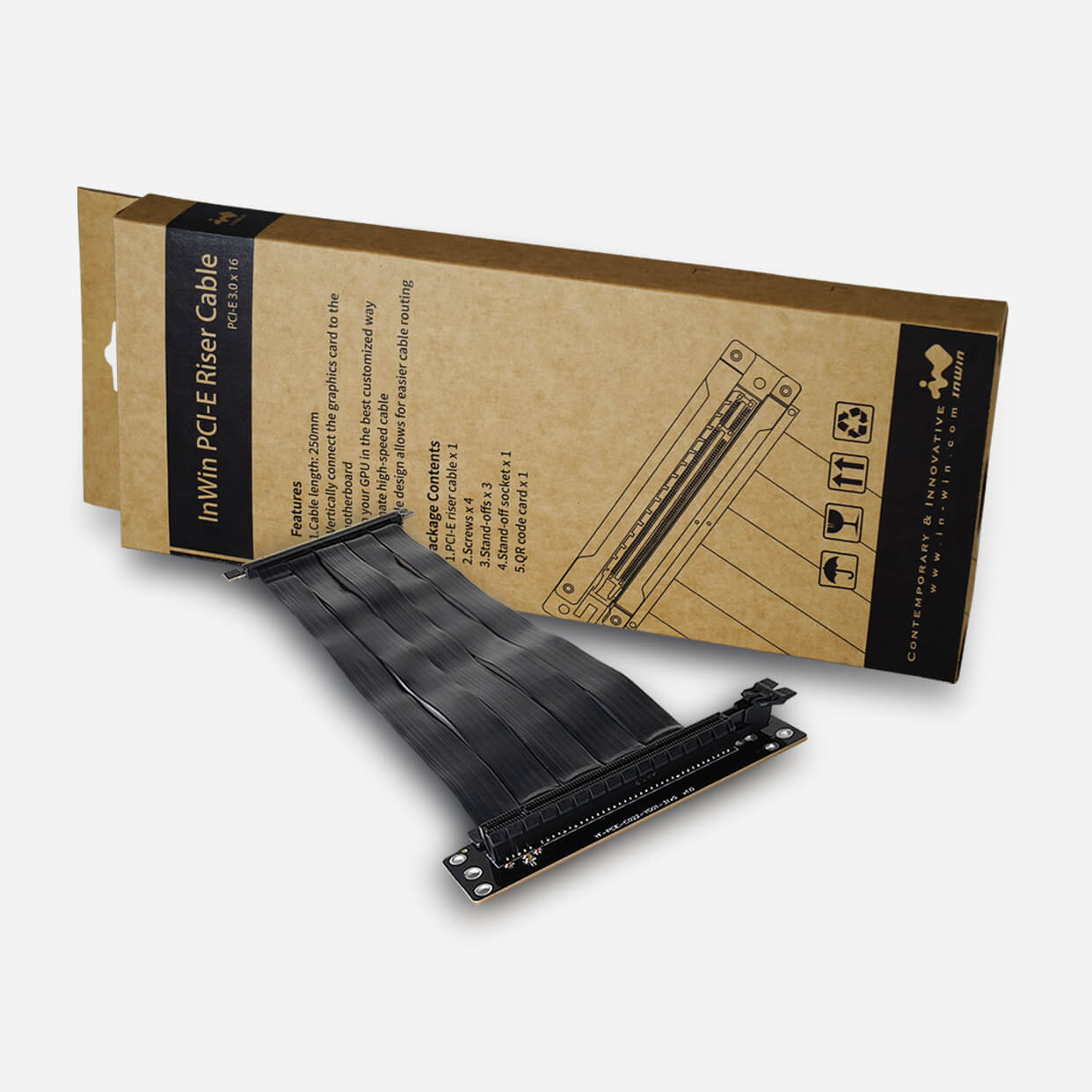 Components
PCI-E Riser Cable x 1
Screws x 4
Stand-offs x 3
Stand-off Socket x 1
QR Code Card x 1
Download
Become a Fan of InWin's Case Fans!
InWin's case fans are both aesthetically pleasing and practical. There are different series of case fans that meet different user requirements. Some of InWin's fans are daisy-chainable and some are not. So, take a look and check out which InWin fans match your needs
Non-Modular Cable
4 Pin (PWM, 12V), 3 Pin (ARGB, 5V)

Sirius Loop

Jupiter Series

Sirius Pure

Luna AL120

Mercury AM120S

Sirius Extreme

Sirius Extreme Pure

Neptune AN Series

Neptune DN Series

Neptune DN PRO Series

Modular ARGB Type 1
6-Pin Modular (PWM + ARGB)

Aurora

EGO

Modular ARGB Type 2
6-Pin Modular (PWM + ARGB)

Crown Series

Saturn Series

Modular RGB
8-Pin Modular (PWM + RGB)

Polaris RGB Series

Polaris AluminumRGB Series
InWin's Fans Compatibility Note:
1. Do not chain up your fans with other fans in with different cables types.
2. ARGB fans and RGB fans are not compatible with each other.