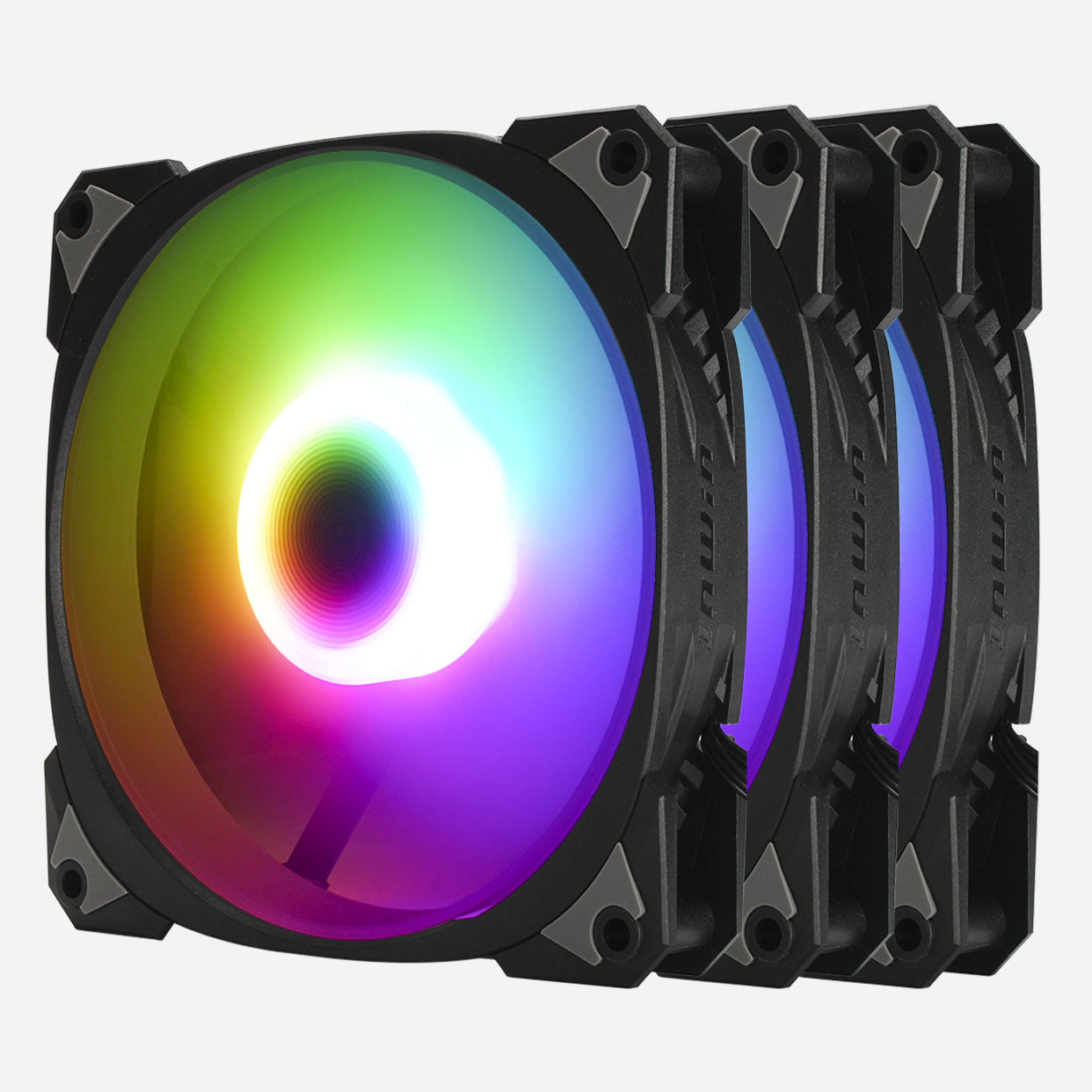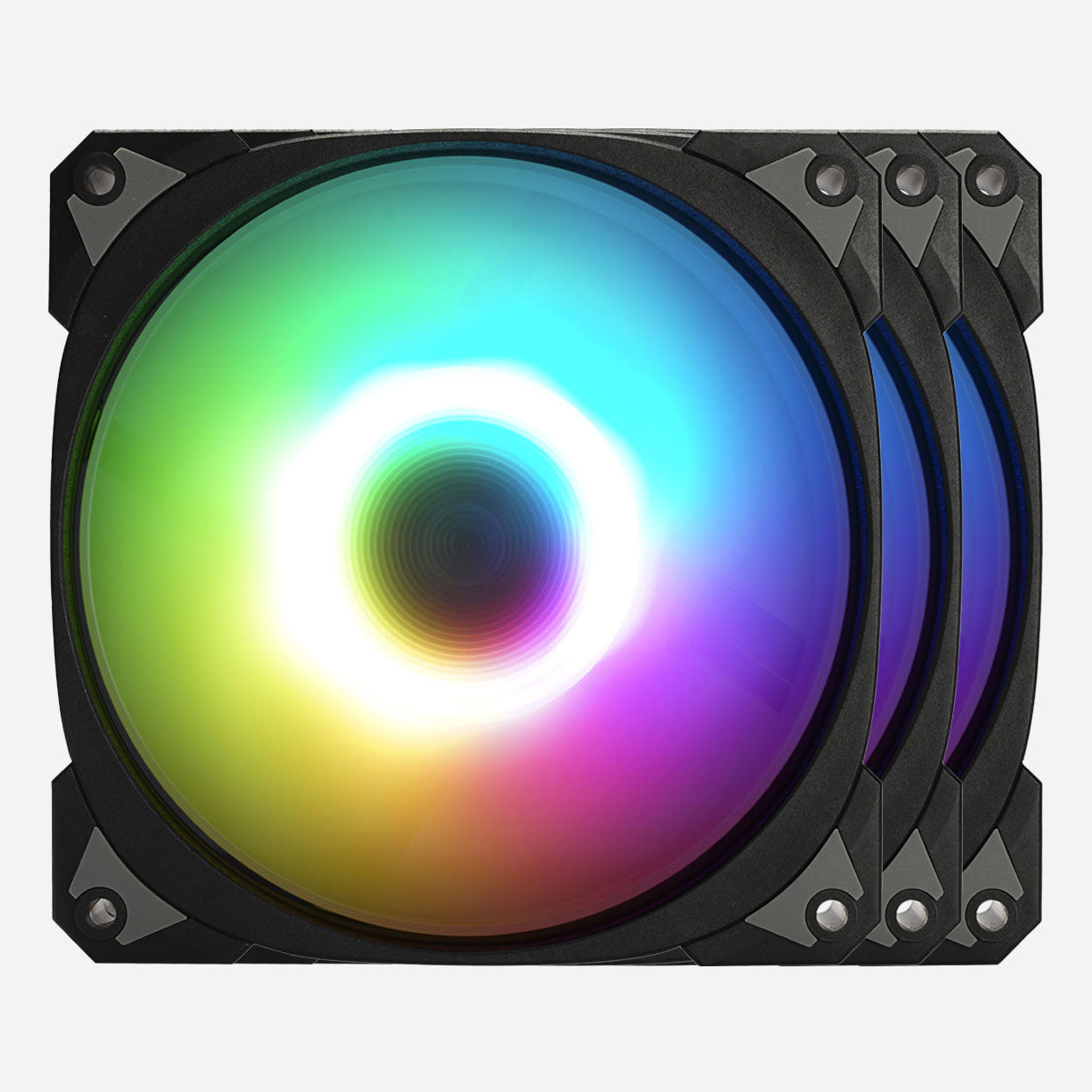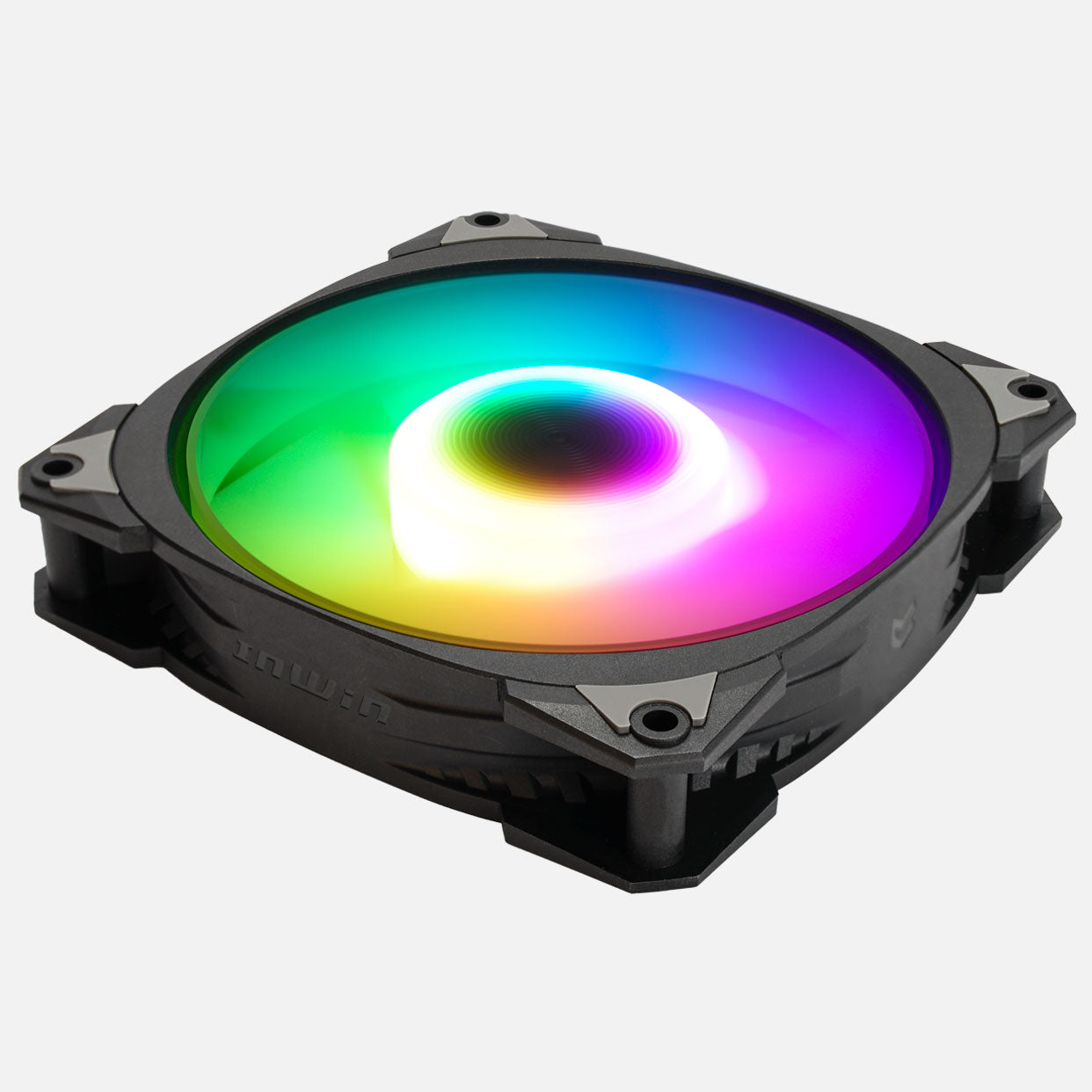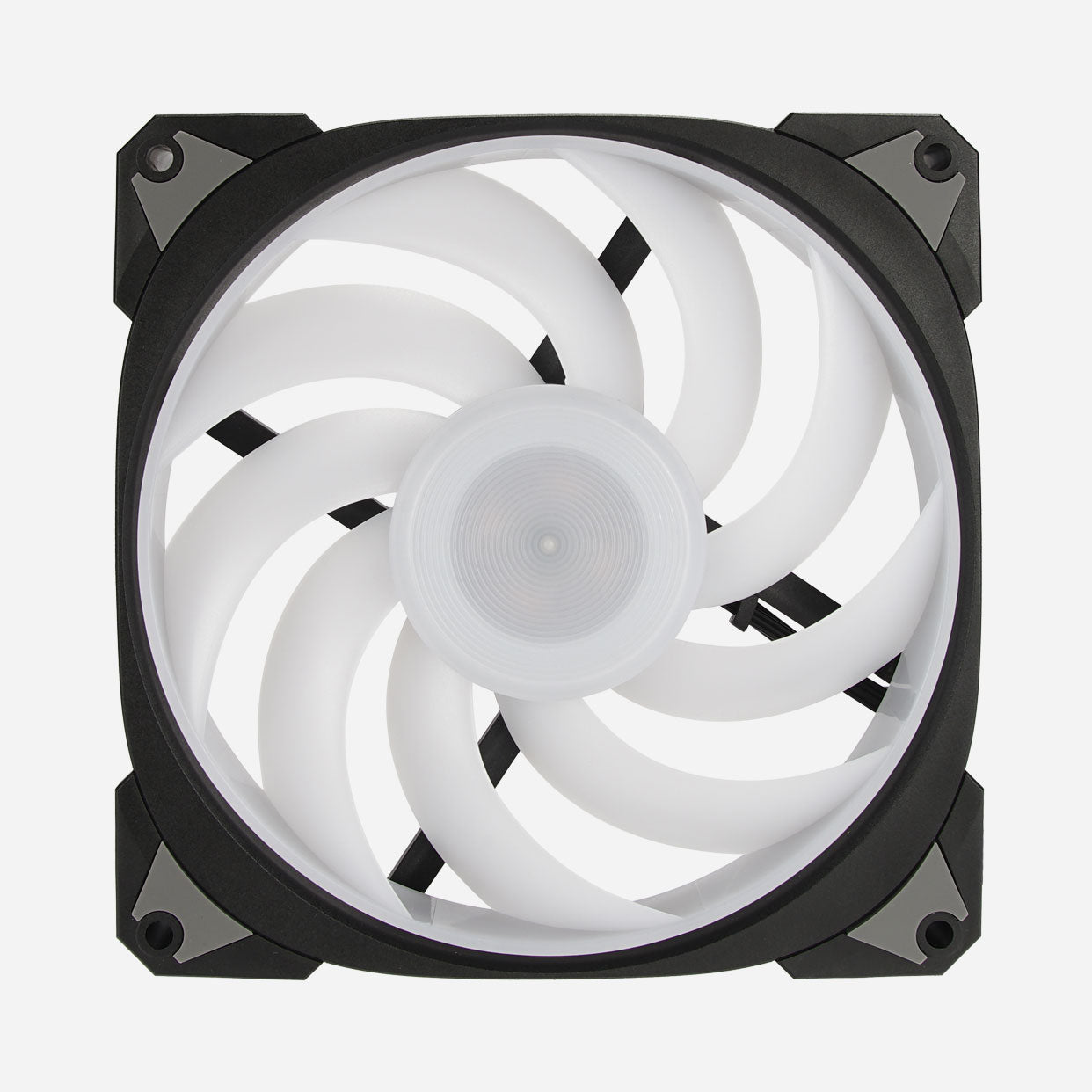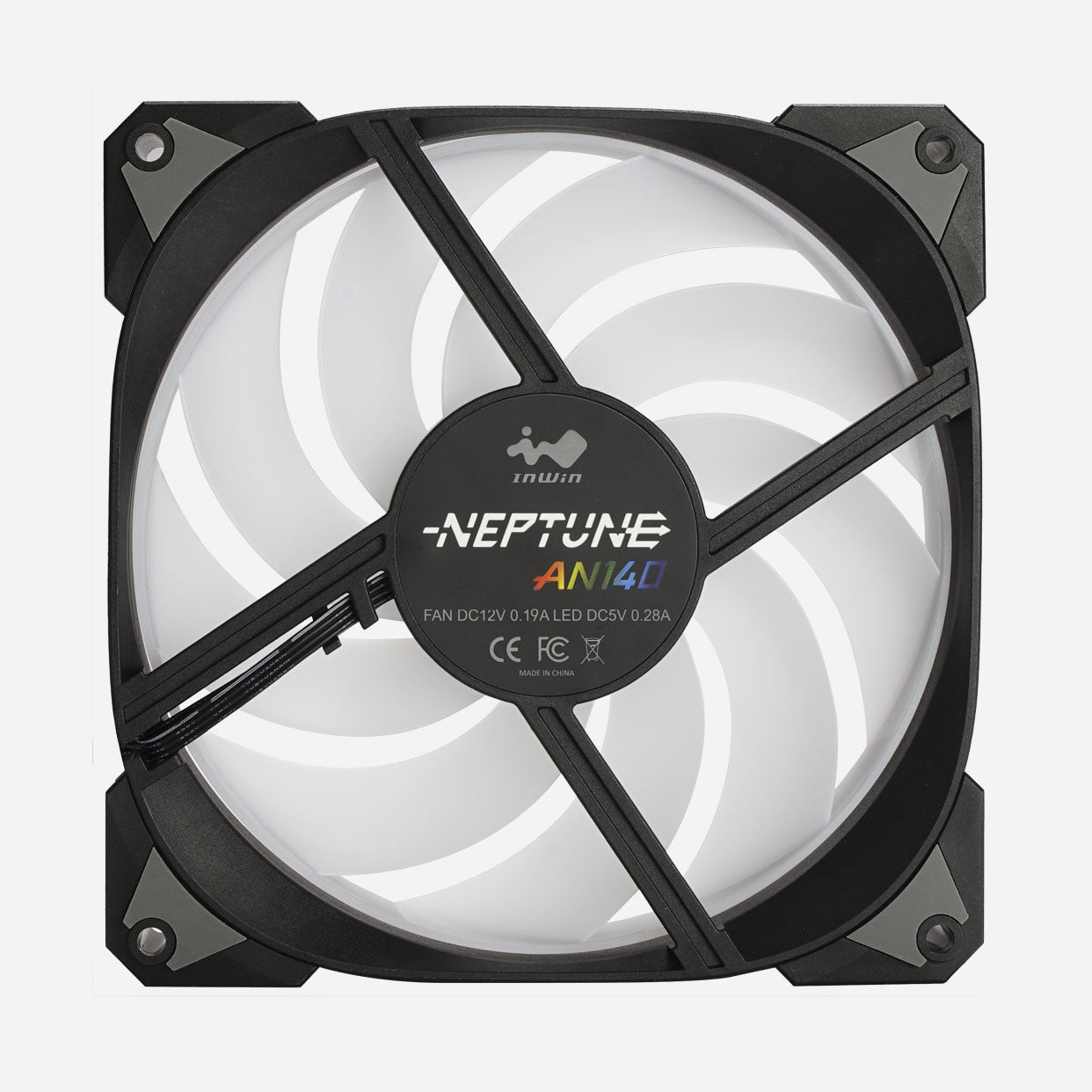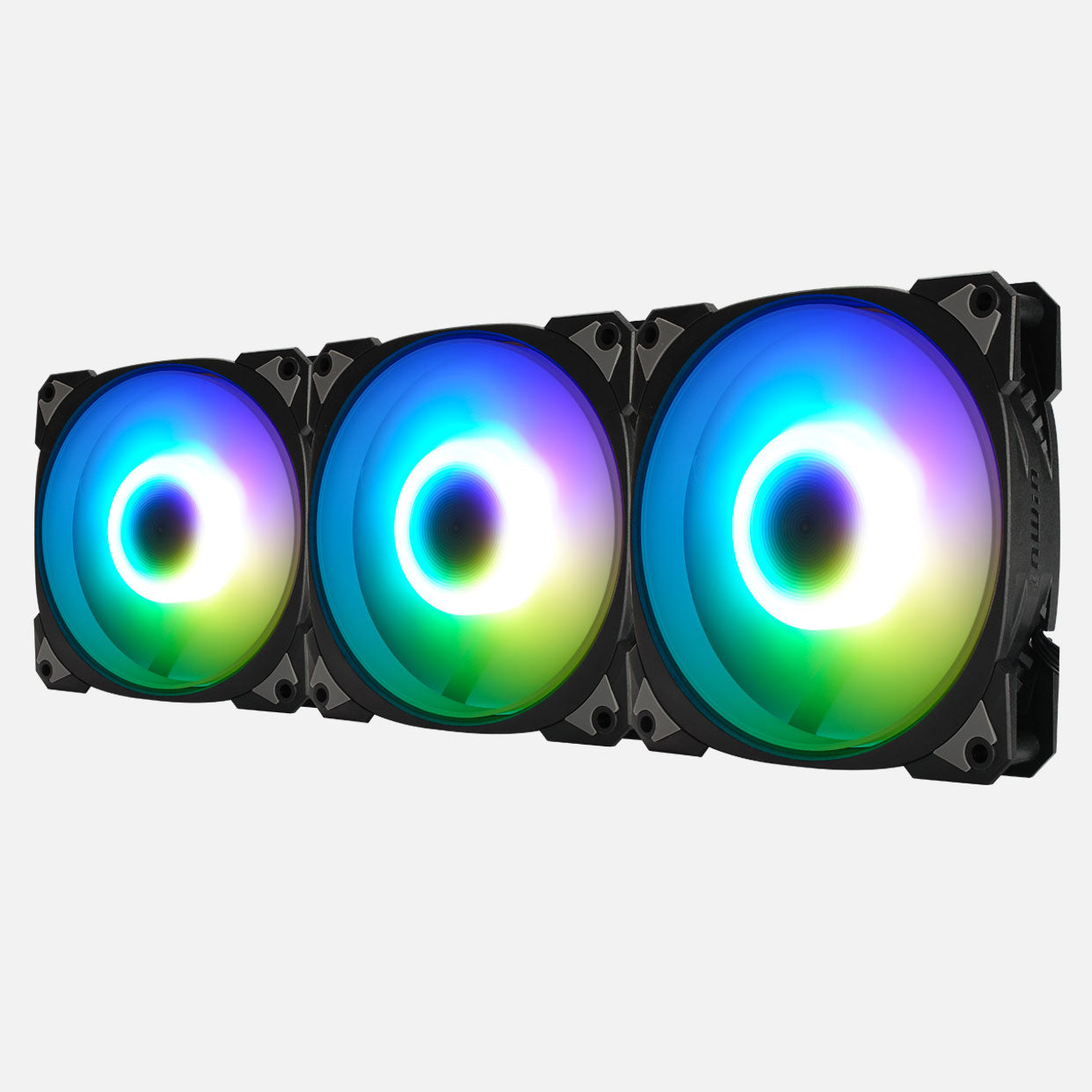 Neptune AN140
Introducing InWin's Neptune AN fans, a cosmic blend of aesthetics and innovation. Witness mesmerizing ARGB lighting effects, and enjoy peaceful cooling thanks to the Turbine Blade design silencing the process.
Silent Static Pressure Fan

InWin's Signature Turbine Blade Design

ARGB Glamour Lighting

Lock-N-Go Cable
Specs
Model
Neptune AN140
Quantity Included
Triple Pack
Model Number
IW-FN-AN140-3PK
Colors
Black
Fan Size
140 x 140 x 25 mm
Materials
PBT, PC
Rated Voltage
DC 12V
Rated Power
2.16W
Rated Current
0.19A
ADD RGB Rated Voltage
DC 5V
ADD RGB Rated Power
1.4W
ADD RGB Rated Current
0.28A
Speed Mode
PWM 900 - 1800 +/- 10% RPM
Air Flow
41.67 - 88.89 CFM
Air Pressure
0.49 - 2.18 mm / H2O
LED
Addressable RGB
Connector (Fan to Fan)
Non-Modular Cables
Connector to M/B
4-Pin (12V, PWM), 3-Pin (5V, ARGB)
Noise Level
24.5 dB(A) (Normal)
Bearing Type
Long Lifespan Sleeve Bearing
MTBF
>36,000 hrs
Net Weight
629 g / 1.39 lbs
Gross Weight
946 g / 2.09 lbs
Package Dimensions (L x W x H)

151 x 91 x 190 mm
5.9 x 3.58 x 7.48"

Warranty
3 Years
* InWin's products comply with RoHS regulation.
* Specifications may vary based on different regions.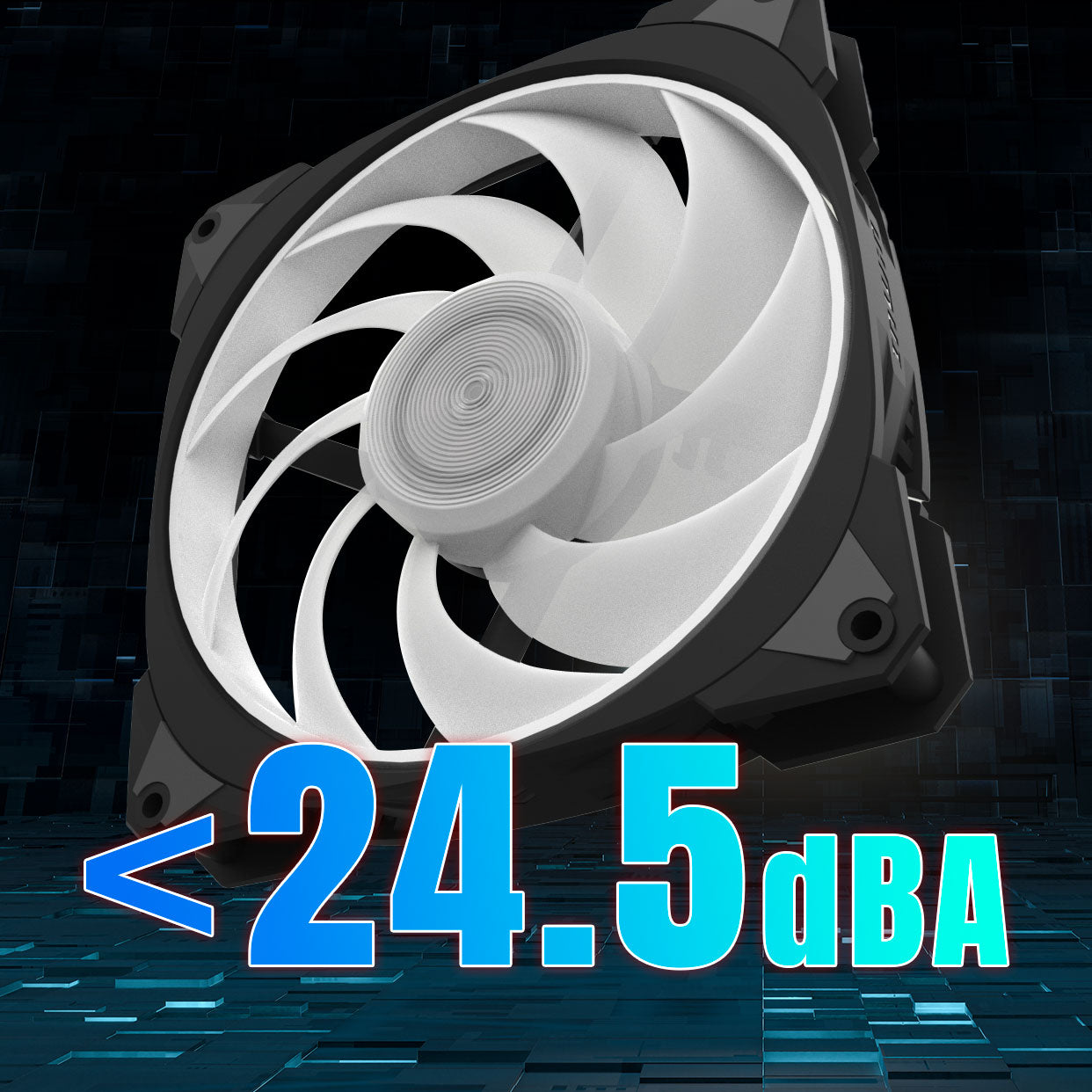 Acoustically Silent
The Neptune AN 140 maintain efficiency while sustaining a silent, tranquil environment. The PWM runs from 900 RPM and can boost up to 1,800 RPM. The hushed noise level is a mere 24.5dB(A) at normal operation.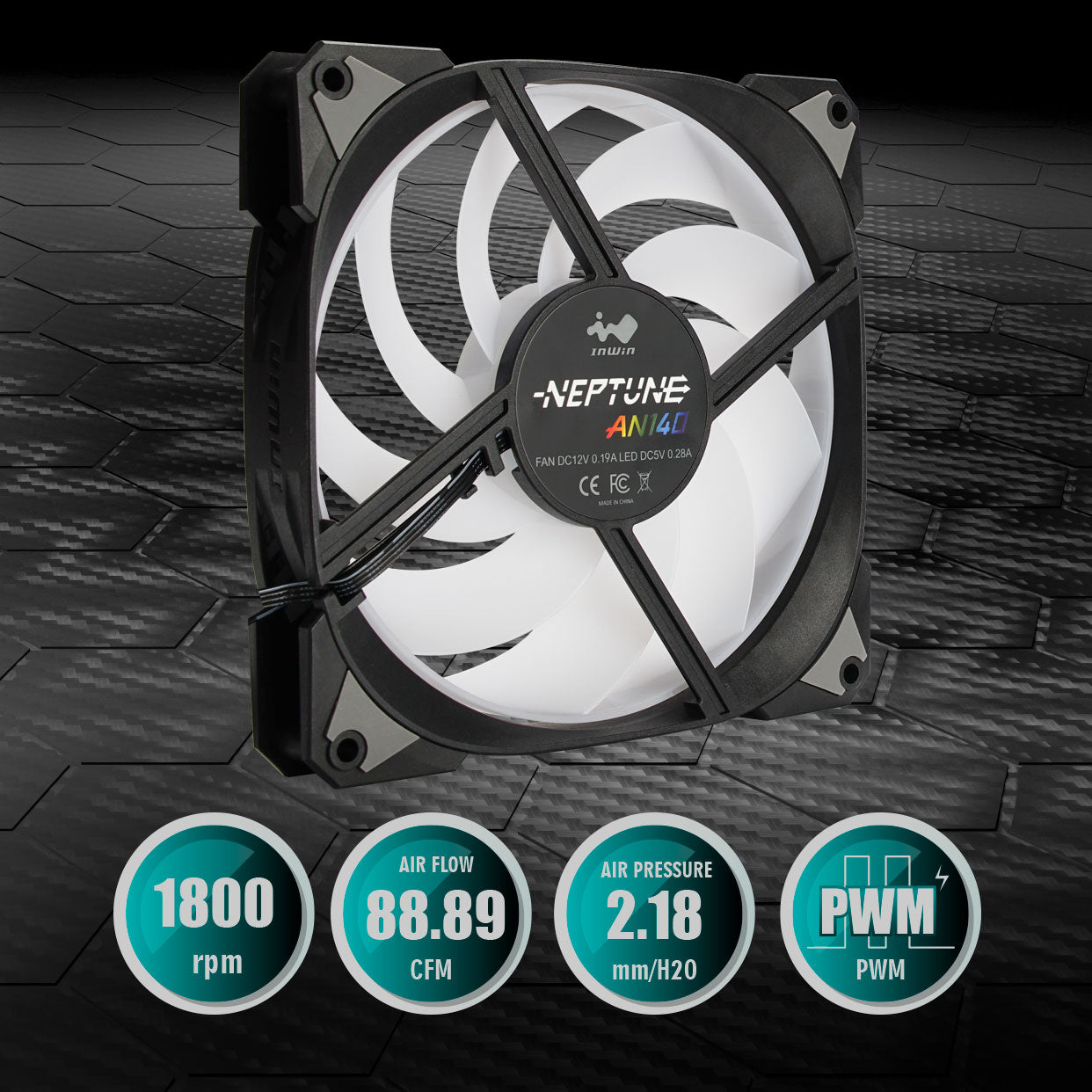 Premium Balanced Performance
The Neptune fans strike the ideal balance between thermal performance and tranquility, delivering excellent results in the critical mid-section of the PQ-Curve and providing your PC with an exceptional cooling experience.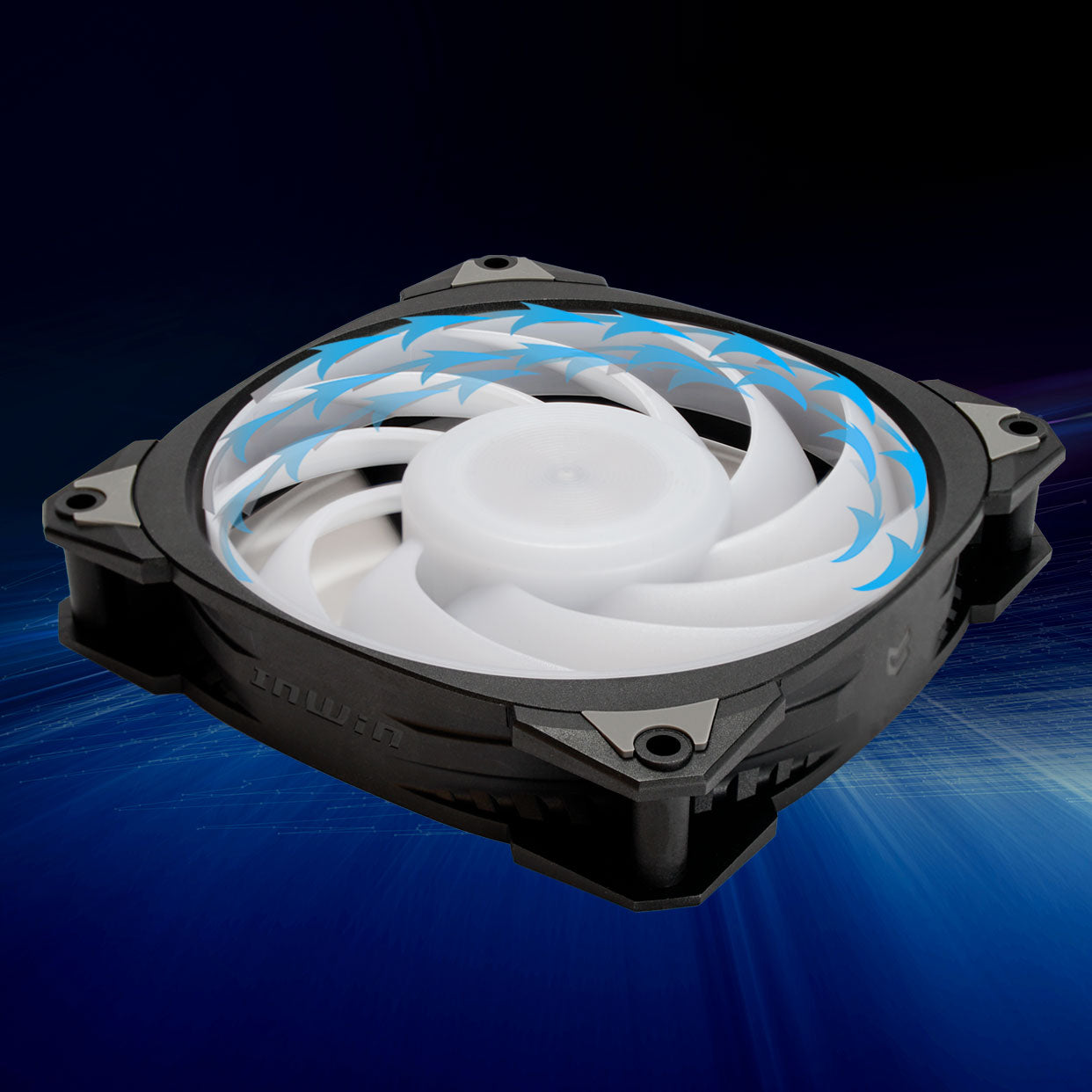 Turbine Blade Design
InWin's signature Turbine Blade design creates a more concentrated airflow, preventing air leakage and irritating noise pollution.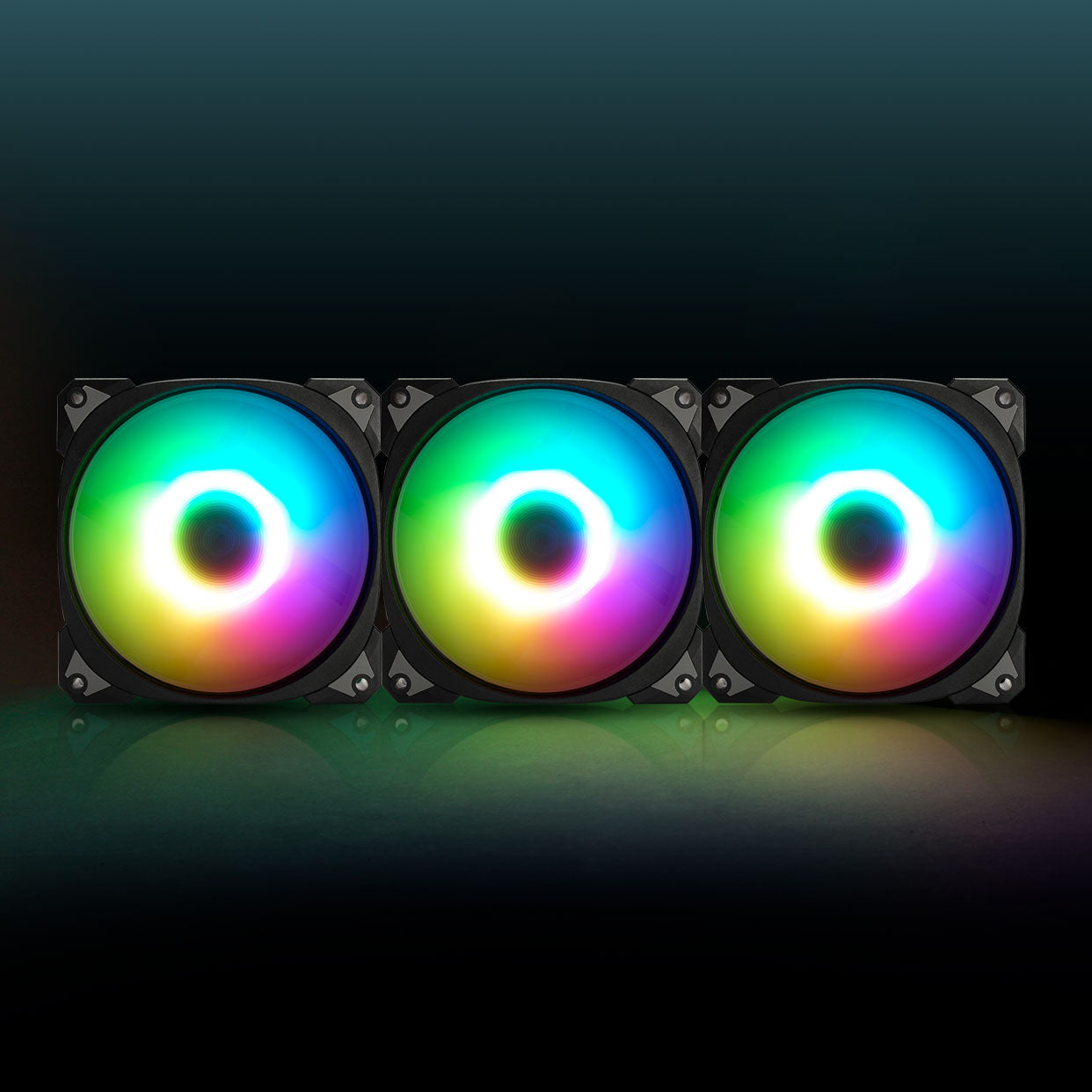 ARGB Splendor
Indulge in the captivating ARGB lighting effects since the Neptune AN fans possess eight individual ARGB LEDs to enrich the PC's overall visual aesthetic.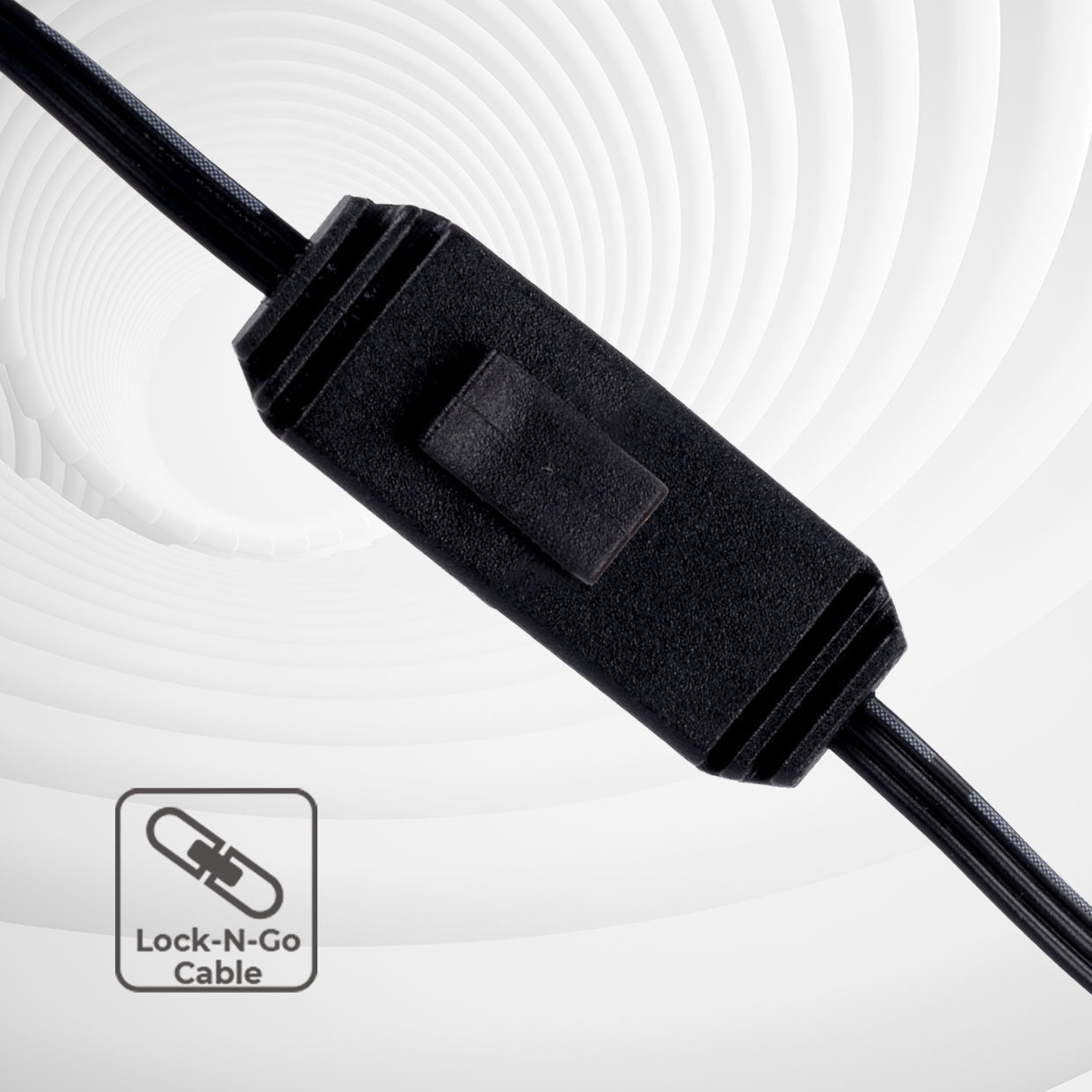 Lock-N-Go ARGB Cable
Buckle up with InWin's exclusive anti-slide ARGB cable connector! The Neptune AN fans are equipped with the Lock-N-Go ARGB cable to prevent any form of disconnection.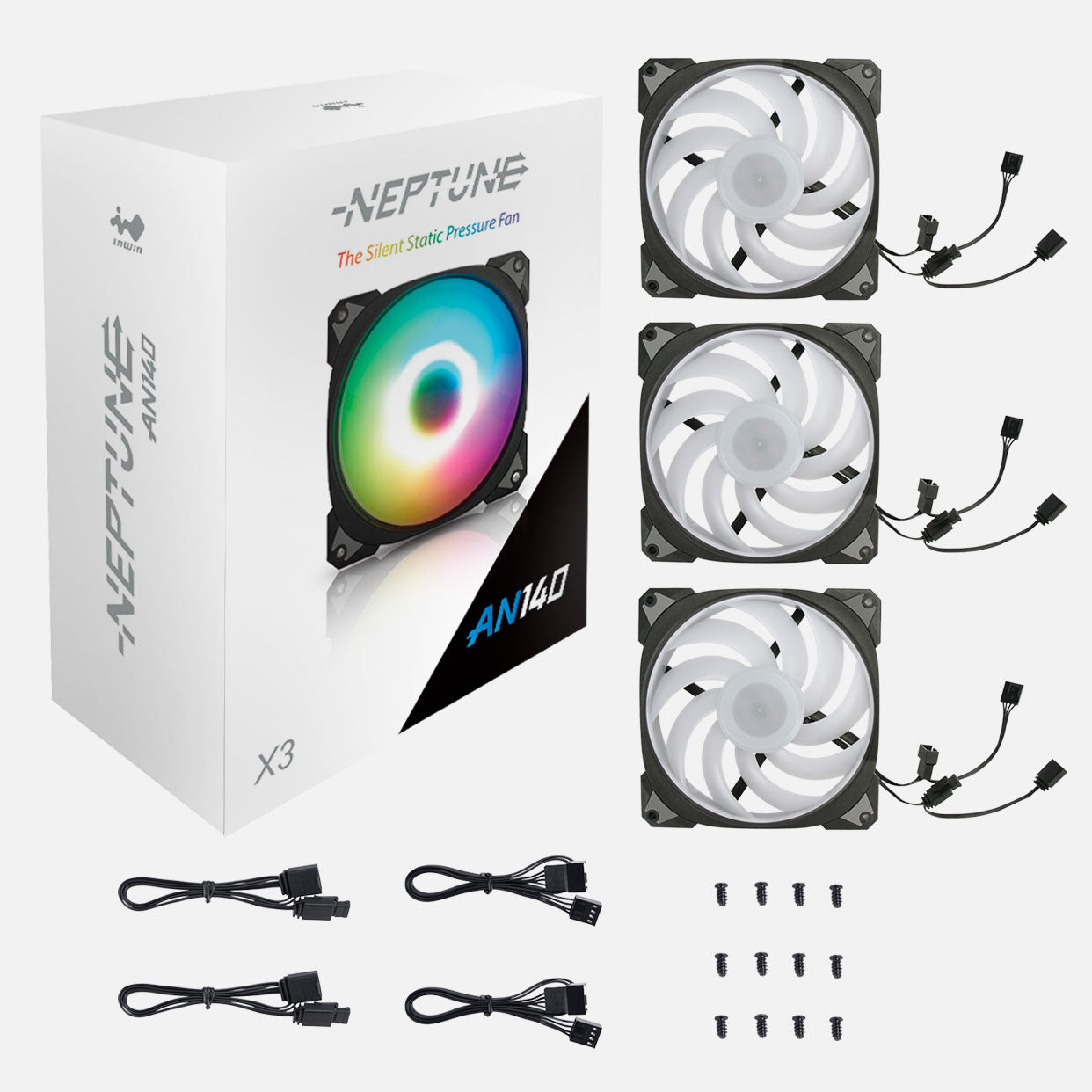 Components
Neptune AN140 Fans x 3
Screws x 12
PWM Fan Extension Cables 500 mm x 2
ARGB Extension Cables 500 mm x 2

Download
Become a Fan of InWin's Case Fans!
InWin's case fans are both aesthetically pleasing and practical. There are different series of case fans that meet different user requirements. Some of InWin's fans are daisy-chainable and some are not. So, take a look and check out which InWin fans match your needs
Non-Modular Cable
4 Pin (PWM, 12V), 3 Pin (ARGB, 5V)

Sirius Loop

Jupiter Series

Sirius Pure

Luna AL120

Mercury AM120S

Sirius Extreme

Sirius Extreme Pure

Neptune AN Series

Neptune DN Series

Neptune DN PRO Series

Modular ARGB Type 1
6-Pin Modular (PWM + ARGB)

Aurora

EGO

Modular ARGB Type 2
6-Pin Modular (PWM + ARGB)

Crown Series

Saturn Series

Modular RGB
8-Pin Modular (PWM + RGB)

Polaris RGB Series

Polaris AluminumRGB Series
InWin's Fans Compatibility Note:
1. Do not chain up your fans with other fans in with different cables types.
2. ARGB fans and RGB fans are not compatible with each other.